Sunshine, people-watching and beautiful views are a few reasons many of us love dining outdoors while at Disney. However, these days there's another very important reason why many of us may want to dine outdoors, adequate ventilation. The CDC has stated that areas with improper ventilation can increase the chance of spreading viruses and is encouraging everyone to dine outside when possible. If you're getting ready to hit the parks once they reopen in just over a week, here are some of the best outdoor dining locations at Disney World.
Magic Kingdom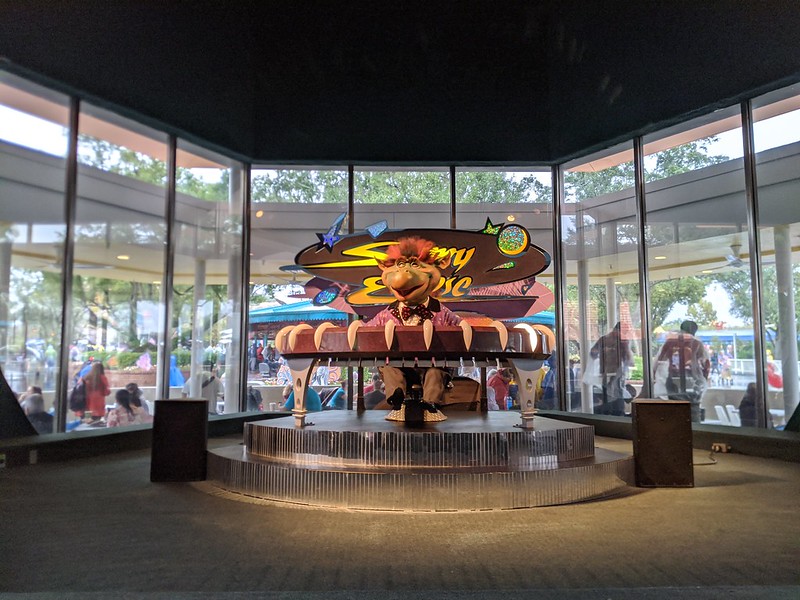 The most popular quick-service restaurant at Disney World is also home to a fairly large outdoor terrace with ample tables. While Ray's serves your basic American classics like hotdogs and burgers, it's a great place to just sit back and relax while you dine al fresco. The outdoor patio tends to be quite busy when the park is full or the weather is particularly nice. However, we imagine that with limited capacity at the parks, there may be plenty of seating available on the terrace.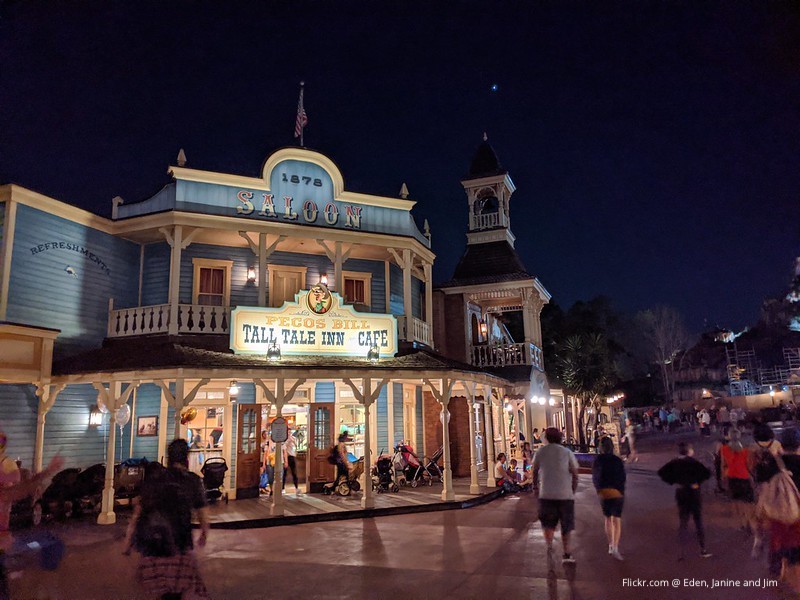 If you're in the mood for something south of the border, head over to Pecos Bill's for a hearty tex-mex meal. While the indoor dining areas of this location are designed to look like you're outdoors, they actually do have a dedicated outdoor dining space. Along the exterior of the building you'll find several patios with outdoor seating to enjoy your meal in the fresh air.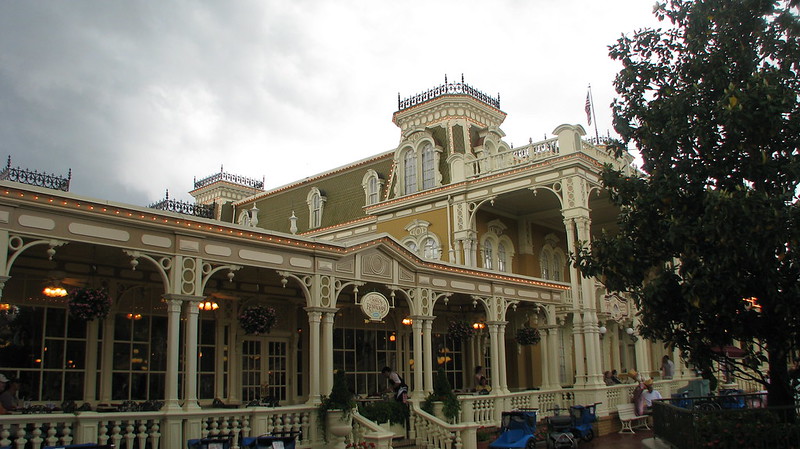 While Tony's often receives mixed reviews, it is the only table-service restaurant with an outdoor dining option that will be opening on July 11. The patio overlooking the Main Street plaza and train station is perfect for people watching. 
Animal Kingdom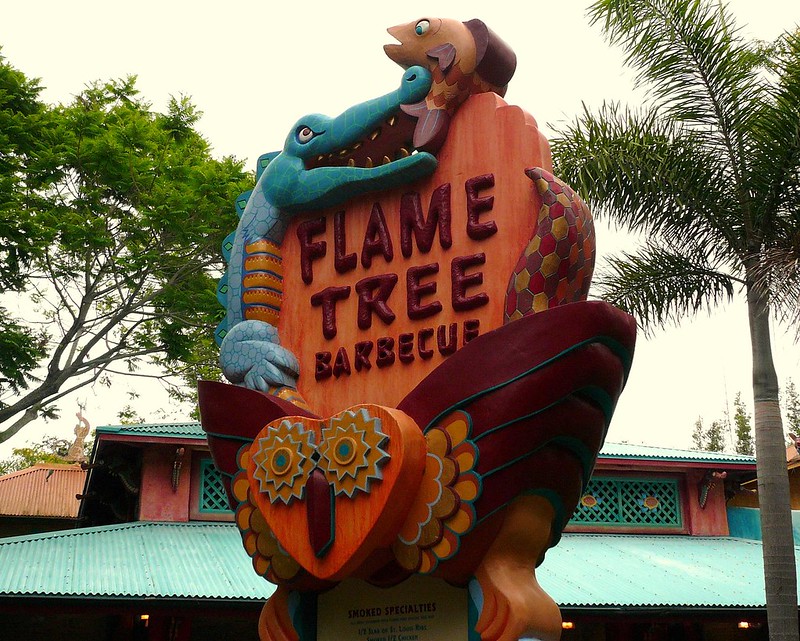 Flame Tree Barbecue is the perfect place to sit back outside and enjoy a scrumptious meal while at Animal Kingdom. This all outdoor dining restaurant is a quick-service option serving mostly barbecue type items. The menu here is quite tasty and often receives rave reviews from guests. Since you're at Animal Kingdom there are plenty of trees shading the outdoor dining terrace which is perfect during the summer heat.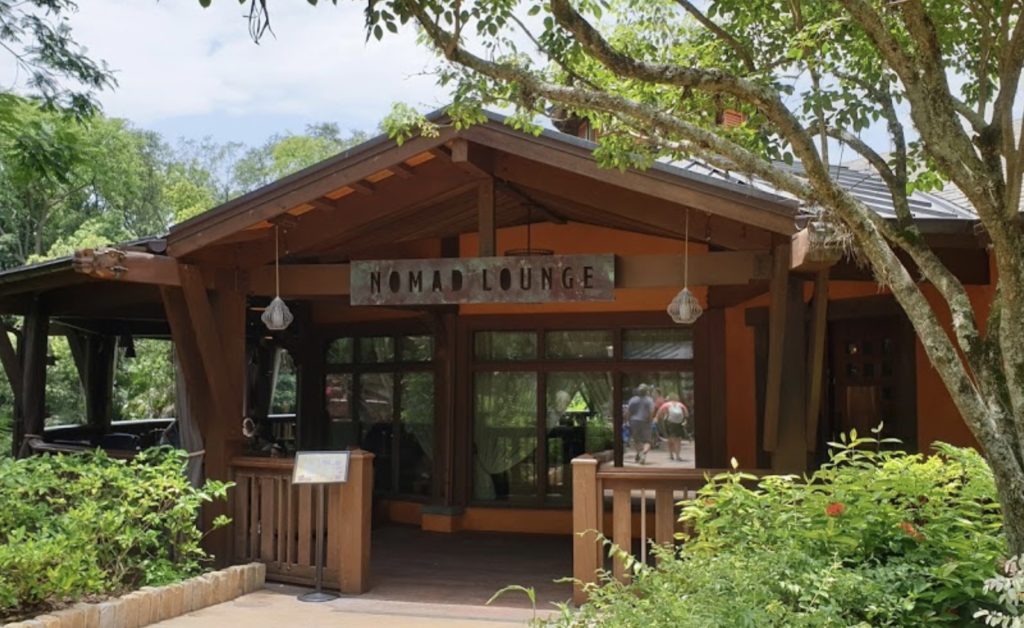 The Nomad Lounge offers a lovely outdoor covered patio with comfy couches and chairs for a relaxing meal. While the menu at the Nomad Lounge only offers small bites, the options are still very tasty. It is possible that Disney will allow guests to order off the main Tiffins restaurant menu upon the reopening of the parks. 
Epcot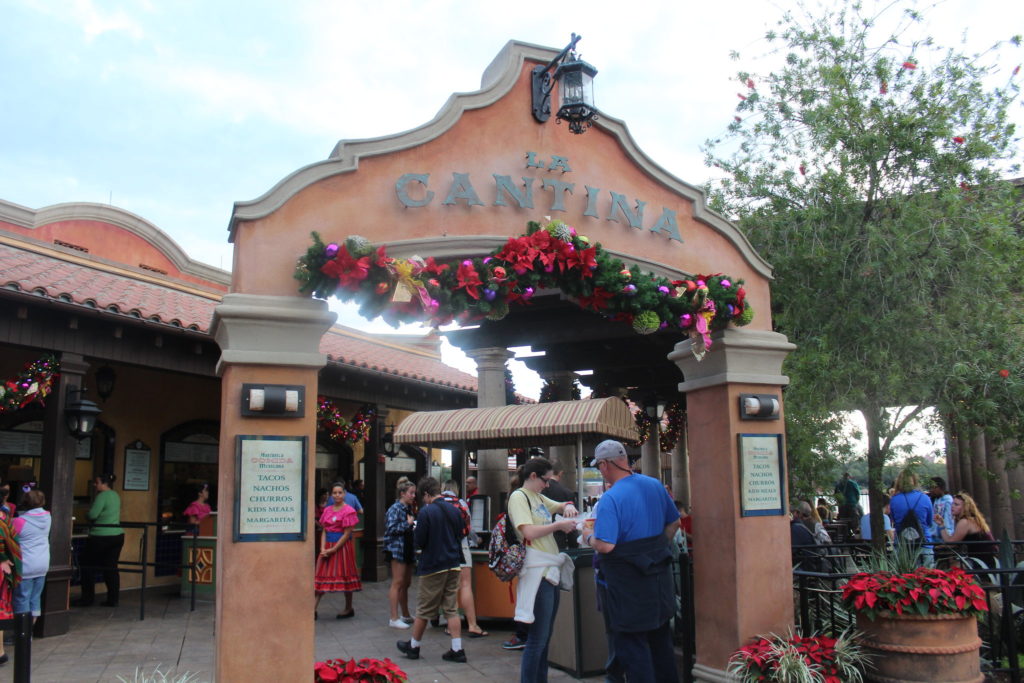 One of the first dining options you'll see when making your way around the World Showcase, La Cantina boasts a huge patio overlooking the World Showcase Lagoon. Whether you're stopping in for lunch or dinner, the view of the World Showcase is magnificent. The food options here are filling and fairly priced. If you love Mexican food, this is the perfect option for an outdoor meal.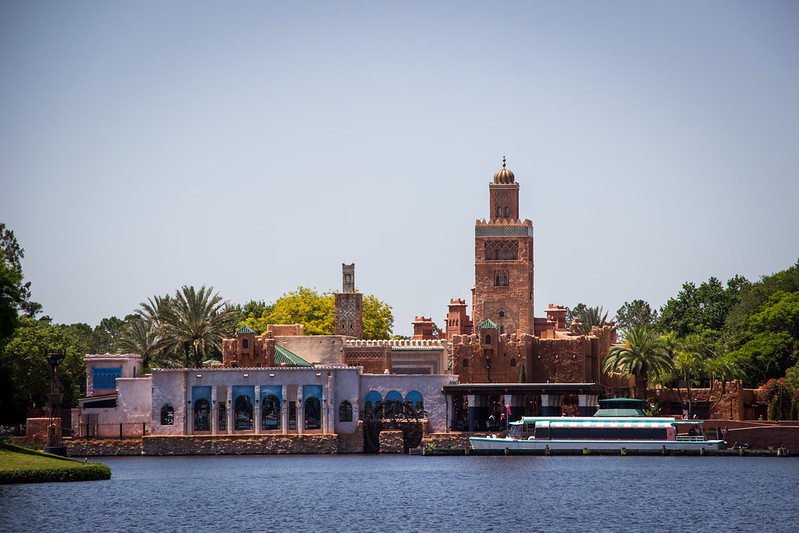 For a pleasant waterfront dining experience while at Epcot, head over to Spice Road Table at the Moroccan Pavilion. While many guests shy away from this dining locale, possibly due to the name, we're not sure, Spice Road offers several delicious mediterranean themed entrees as well as tasty tapas.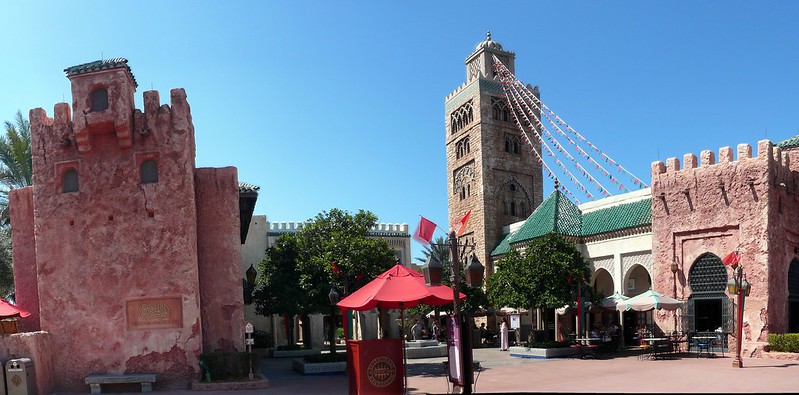 For a less expensive and more casual mediterranean option, head to the entrance of the Moroccan Pavilion and you'll find Tangerine Cafe. Tangerine Cafe is a great option for a quick bite or a full meal and is a great value for your money. This cafe has an outdoor patio as well to enjoy your al fresco meal comfortably. 
A popular choice at Epcot, Rose & Crown's outdoor patio is bound to be busy when Epcot reopens on July 15. With classic English entrees and a huge selection of British beers, if you're looking to kick back and relax while watching the fireworks or just gazing at the World Showcase Lagoon, Rose & Crown is a terrific option.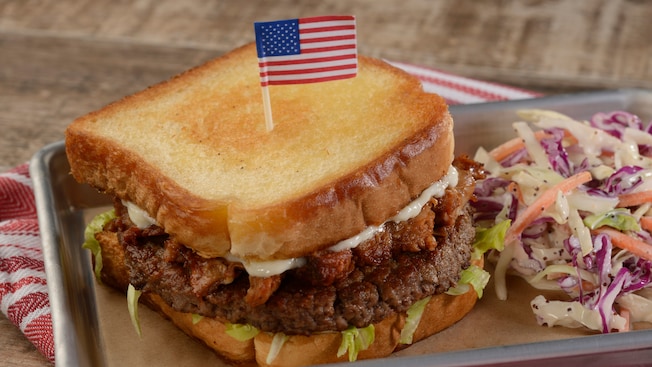 Midway around the World Showcase at the American Pavilion, this brand new restaurant looks like a delicious option for a quick-service barbecue style meal. There are a few outdoor tables just outside the restaurant that would be perfect for an al fresco lunch or dinner. 
As we all prepare for the reopening of Disney World's theme parks, make note of these dining locations that offer outdoor seating so you can enjoy your meal as safely as possible. Disney will be encouraging social distancing upon the reopening of the parks so it is possible that some tables will be removed or taped off. It is also possible that Disney will add more outdoor seating at locations with enough space to encourage guests to dine outside.
Also note that several restaurants at the theme parks will remain closed upon the reopening of the Disney theme parks. See Disney's full list of dining locations that are scheduled to be open here.
Katherine Rand
DVC Shop Editorial Team
Photo Credit: flickr.com @ Theme Park Tourist