With the recent announcement that all Disney Vacation Club resorts will reopen by May 2, 2021, Disney Vacation Club also announced bookings will be returning to pre-COVID cancellation and holding policies starting May 1, 2021. After the pandemic, DVC implemented some changes to their policies on holding accounts as well as cancellation policies for reservations.
Disney Vacation Club released the following statement:
For those who are planning a trip after this May 1 deadline, these are the main things Members will need to know.
50% Borrowing Restriction Still In Play
In regards to the 50% borrowing restriction, DVC had this to say in their statement:
Disney Vacation Club implemented the 50% borrowing restriction back in April 2020. Since it was a major talking point in the DVC announcement, it appears that the borrowing restriction will remain even after the upcoming changes on May 1st. 
Holding Rules Will Apply 
In regards to canceling and modifying DVC reservations, guests need to note that Disney Vacation Club will be reverting back to their previous policies. Due to policy changes that DVC implemented during the pandemic, DVC members were able to have points return to the use year even with last minute changes in their bookings.  However, starting May 2, the previous holding rules will once again apply to vacation points. The following table shows where vacation points will go when modifying or canceling a reservation.
Holding Account Rules

| | |
| --- | --- |
| 31+ Days Before Check In | Vacation Points are returned to the Use Year of the reservation. |
| 1 – 30 Days Before Check In | Vacation Points placed in Holding Account. |
| Check In Day | Vacation Points are relinquished. |
Rules For Points In A Holding Account
If guests cancel or modify their booking within 1 to 30 days of their check in date, then their points will be placed into a holding account. The following are the restrictions and rules of these holding accounts.
Points in a holding account:
can only be used in their Use Year, and will expire at the end of that year.

cannot be banked or borrowed.

are not valid for Concierge Collection or Disney Collection within four months of the end of their Use Year.

can only be used to book a new reservation as long as it is 60 days or less before check-in
Banking Rules Are Back To Normal
Due to the resort closures, Disney Vacation Club had previously extended the banking deadlines for DVC members and expiration dates for points. However, now that resorts are reopening, the banking rules will revert back to normal. DVC Members will still have the opportunity to bank their current Use Year points into the next Use Year if they would like. Members need to be sure to bank their points four months before the end of the Use Year. Also, the points will expire at the end of the following year. All of the banking deadlines are available on the chart below.
DVC Banking Deadlines

| Use Year | Annual Banking Deadline |
| --- | --- |
| February | September 30 |
| March | October 31 |
| April | November 30 |
| June | January 31 |
| August | March 31 |
| September | April 30 |
| October | May 31 |
| December | July 31 |
Members should keep in mind that all of the upcoming revisions to current policies will not go into effect until May 1, 2021. 
What are your thoughts on the upcoming changes? Do you wish they would do away with borrowing restrictions or maintain flexible cancellations and modifications? Let us know your opinions in the comment section below.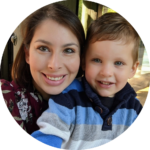 Written by
Rachel Van Norman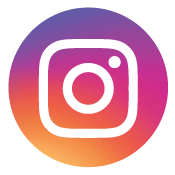 Guest Author
Rachel fell deeply in love with all things Disney as a little girl. Now as a wife and a mother herself, she shares this Disney obsession with her son and everyone around her. From her love of princesses to eating all the Disney food, Rachel spends her time radiating Disney magic and keeping everyone up to date on Disney news.