Soon guests of Walt Disney World Resort will once again be able to make their way around the property in a fun and fashionable way. Buckle up, mouseketeers, because Minnie Vans are returning this summer! The red and white polka dot vehicles are not only adorable to see driving around, they are perfect and safe for Disney guests of all ages, even for families with young children. Each Minnie Van or SUV comes equipped with two child safety seats which the trained cast member will install when requested. Each van can accommodate up to 6 passengers other than the driver as they take you to your destination within Walt Disney World Resort. Minnie Vans are the perfect alternative to Disney busses, the monorail, and the Skyliner if you want to avoid crowded stations! Are you looking forward to the return of this private transportation service?
Minnie Vans Powered By Lyft
Minnie Van Service is owned and operated by Disney and certified Disney cast members. Despite this, guests will need to request the service through the Lyft app on their mobile device. Simply open the app and select your Walt Disney World destination. Next, confirm your pick-up location and choose "Select Minnie Van." If Minnie Van Service is not displayed, swipe through the vehicle options until Minnie Van Service is displayed. You will receive a confirmation of the request along with the vehicle's number to ensure your party enters the correct vehicle upon its arrival. If your travel party requires an accessible vehicle, you may use the Minnie Van Service. Instead of requesting the vehicle on the app, call (407) 828-3500. Prices for Minnie Van Service vary according to distance traveled, similar to that of a regular taxi cab. They are displayed within the app where you also make your payment.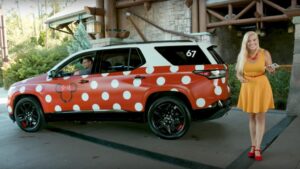 Minnie Van Airport Service
Prior to its suspension in March 2020, Minnie Vans could also be requested to bring guests from Orlando International Airport to their Walt Disney World Resort for a price of $155 before gratuity. Minnie Vans that run to the airport come equipped with 3 child safety seats and can be booked in advance for service between the hours of  6:00AM – 11:59PM at least one night prior. Reservations for one-way or round trip service can be made by calling  (407) 939-7529. Call (407) 828-3500 to reserve an accessible Minnie Van for service from Orlando International.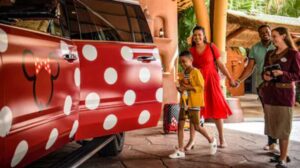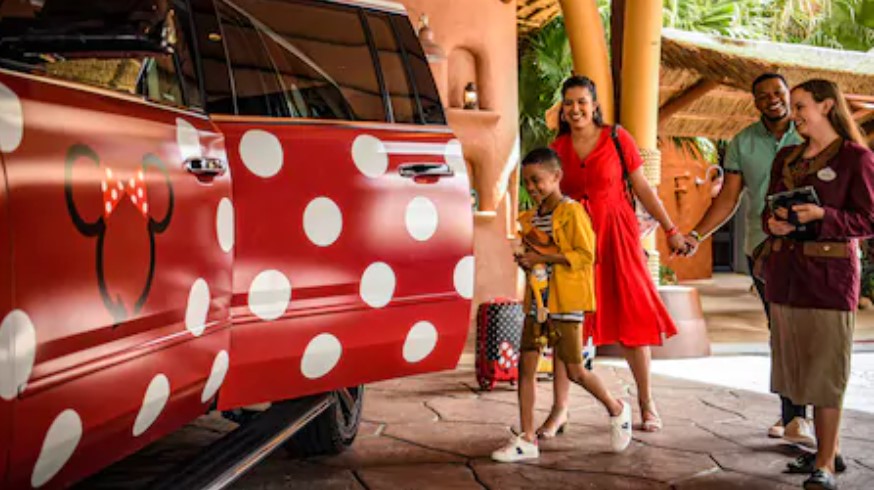 The announcement for the return of Minnie Van Service came via Disney's TikTok account and did not specify a return date or whether Minnie Van airport service will also return. Details about any Covid-19 restrictions when using the service was also not stated at this time. Stay tuned to DVC Shop blog for more information as it is released!
Have you ever ridden in a Minnie Van in Walt Disney World? What is your preferred method of transportation to get around the most magical place on earth? Let us know in the comments below!
Featured Photo courtesy of Disney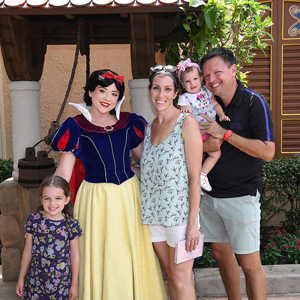 Written by
Shelley Wehler
Contributing Writer
Shelley is a stay-at-home mother of two girls living outside of Charlotte, North Carolina. Her love of all things Disney has grown even more as she sees the magic come alive through the lens of her young daughters. She spends her free time keeping up with the latest in Disney news and daydreaming of her next trip to the parks!