You feel the cool breeze on your skin, you hear squeals of delight, and you see the rocky landmarks all around you as you zoom on a possessed railroad. Any guesses which ride this is?
The Disney parks are home to iconic rides that have not lost their appeal as the years go by. But, did you know that most of the rides you love were inspired by countries? In this article, we will be sharing famous attractions and the countries that influenced their story. So, jump in for a ride, let's get started!
Expedition Everest- Nepal
If you have had the opportunity to visit Animal Kingdom Park in Walt Disney World Resort in Florida, you have surely ridden this attraction (unless you aren't a fan of thrill rides). The Disney Imagineers were inspired by Nepalese culture when devising this roller coaster, as Mt. Everest is located in between Nepal and Tibet. However, Kathmandu, Nepal's capital, was the vision for the exterior of the ride. They perfected the details in many ways, e.g., using Nepalese artifacts and hanging prayer flags.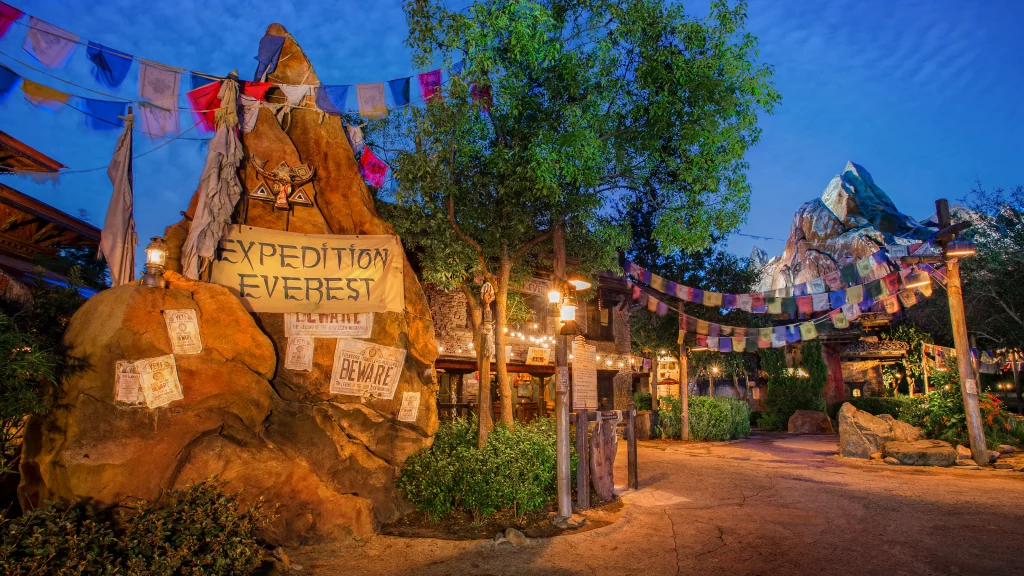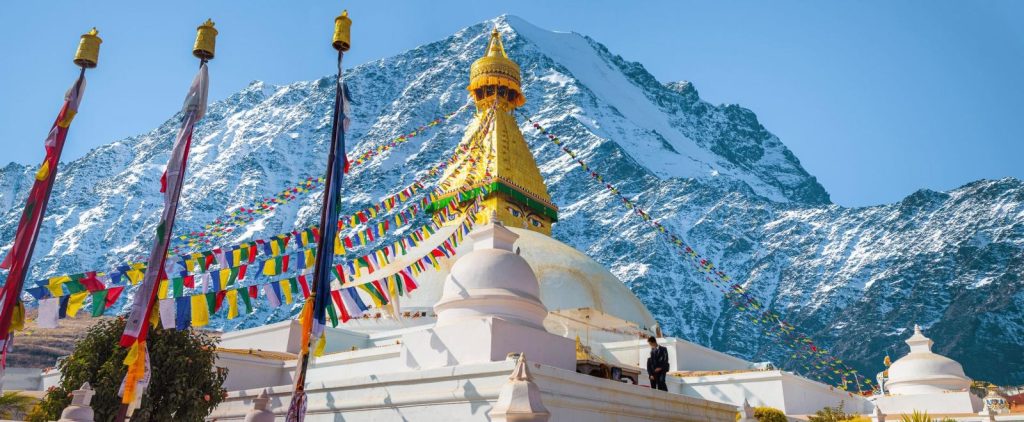 Seven Dwarfs Mine Train- Germany
This amusement ride found in Magic Kingdom Park in Orlando, Florida was not only taken from the classic Disney film Snow White and the Seven Dwarfs, but it has ties to Germany, particularly the German mines in Idar-Oberstein. This city is home to the Steinkaulenberg, a mine that is open to the public and houses glimmering gems. Below, you can see the similarities of the ride and inside the mine.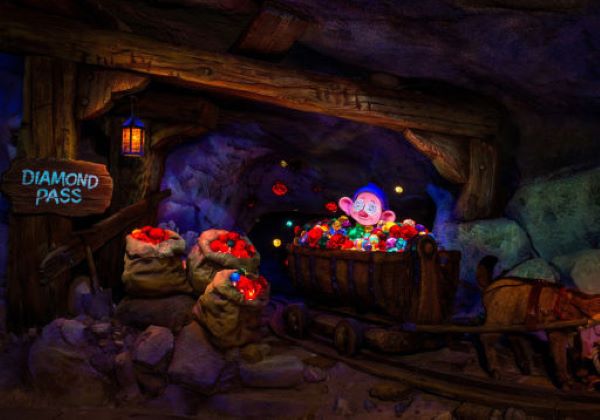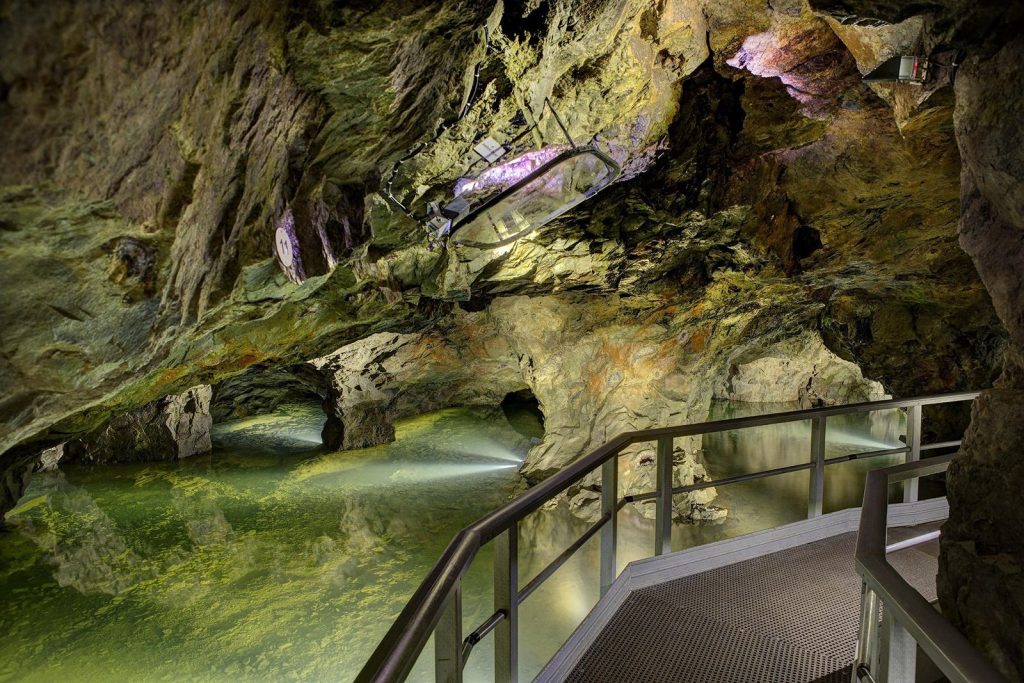 The Seas with Nemo and friends- Australia
"In the big, blue world / I'm gonna go explore…" If you have ridden this ride at EPCOT in Walt Disney World, you surely know the theme song and the stunning visuals throughout this family-friendly Omnimover ride. The ride, based on the hit film Finding Nemo, resembles the Great Barrier Reef in Australia, from where it takes its inspiration from.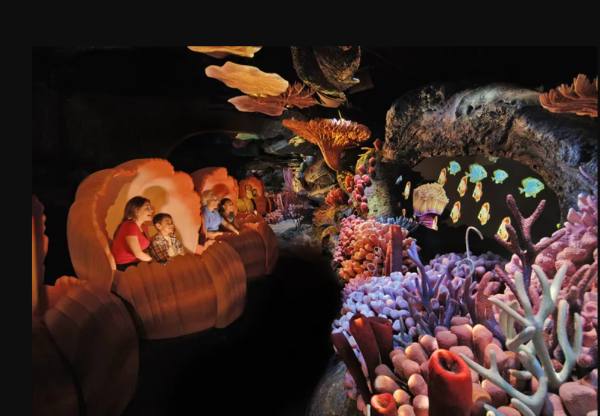 Kali River Rapids- India
Kali River rapids is a thrilling water ride found in Animal Kingdom Park. The ride queue is stunning and showcases elements of Indian culture. However, the "rapids" portion of the ride was inspired by the Chakra River in Kundapur, India. The Chakra, or Chakranadi River, flows into the Arabian sea and is vital to many people in that region.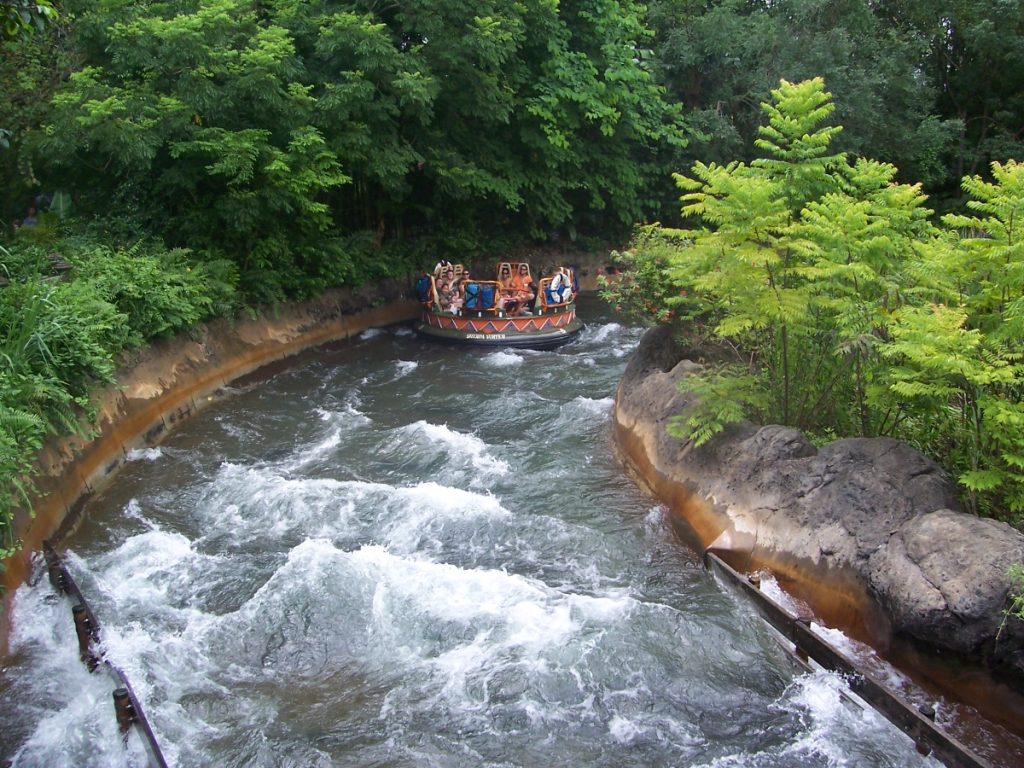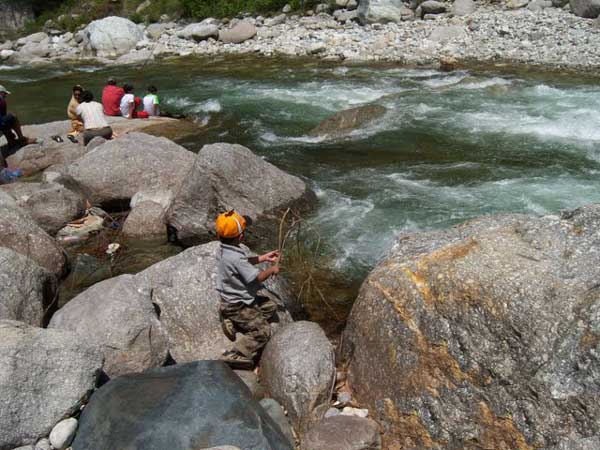 Big Thunder Mountain Railroad- Utah, USA
This train taking you on the "wildest ride in the wilderness" is a fan favorite in a plethora of Disneyland resorts around the world. It features a speedy train that takes you through a rocky landscape. While the ride theming was made to reminisce on America's gold rush, the physical aspect of the ride is famously based on Southern Utah's Bryce Canyon National Park.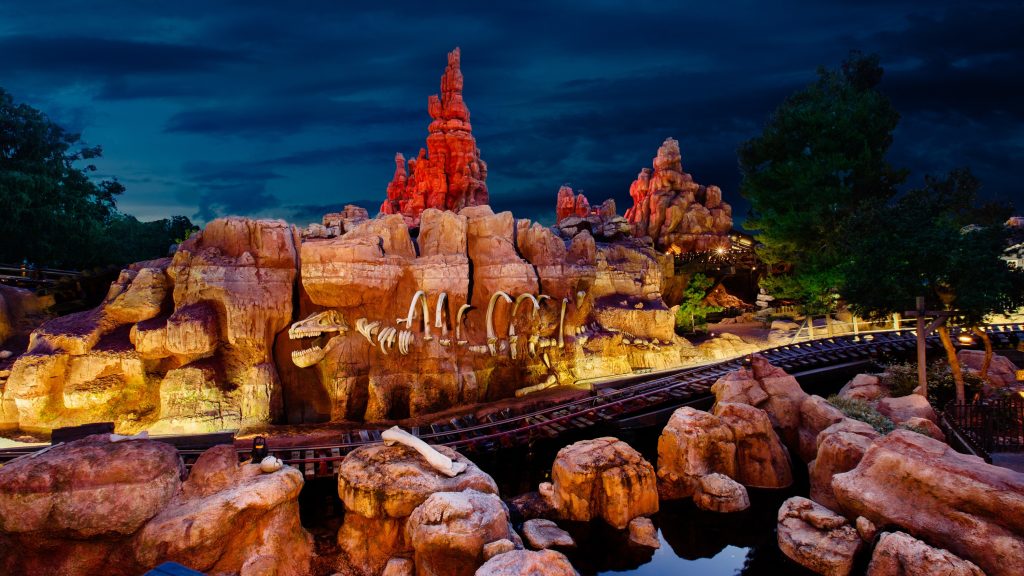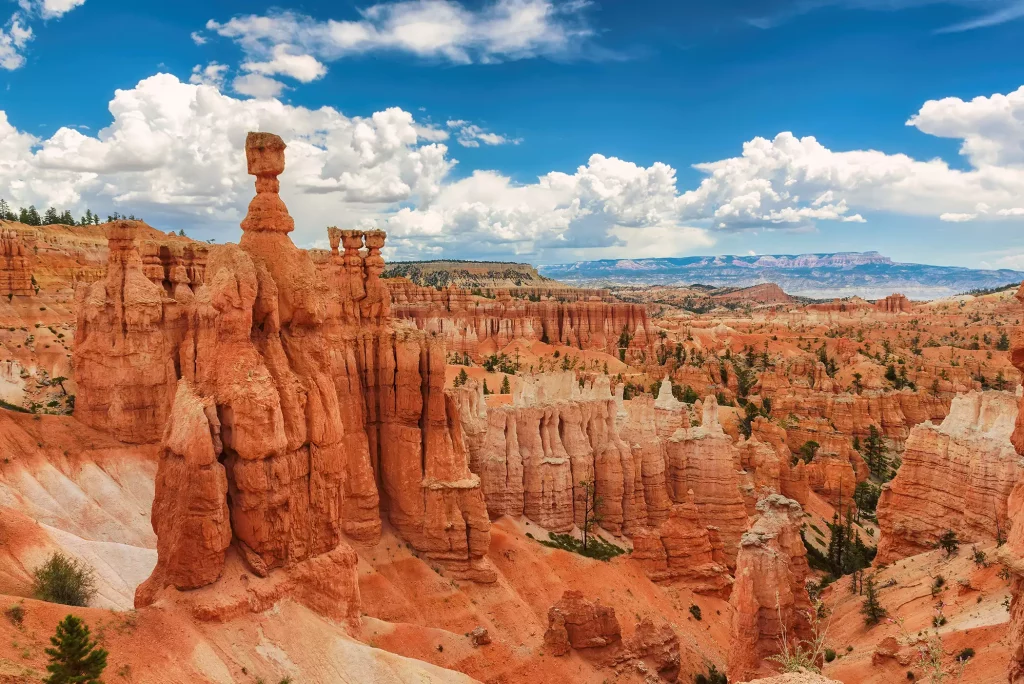 Matterhorn Bobsleds- Switzerland
The Matterhorn ride opened in Disneyland California in 1959, therefore it is a quintessential ride in Disney history. Most people might wonder where the name and inspiration come from. Switzerland's Matterhorn Mountain is to credit for this alpine sled-based ride. This European Mountain is found in the Swiss Alps and is 4,478 meters.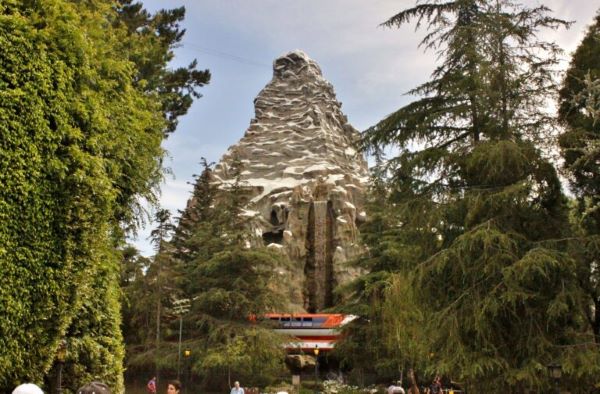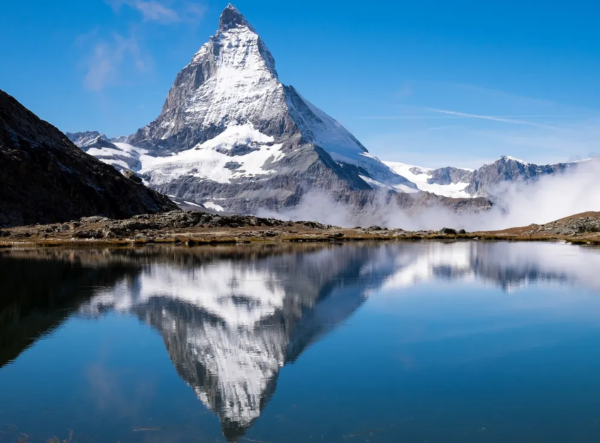 Jungle Cruise- DRC, Africa
Last but certainly not least, is the Jungle Cruise, a ride famously based off the Congo River in the Democratic Republic of the Congo, in Africa. This ride goes through ups and downs of rivers in South America and Africa; however, Imagineers were influenced by "The African Queen," an adventure film that showcases the endeavors of a pair in a riverboat down a treacherous river in East Africa. This is a very similar journey to the one made on the Jungle cruise ride. Plus, one of the boats on the ride is famously named the "Congo Queen."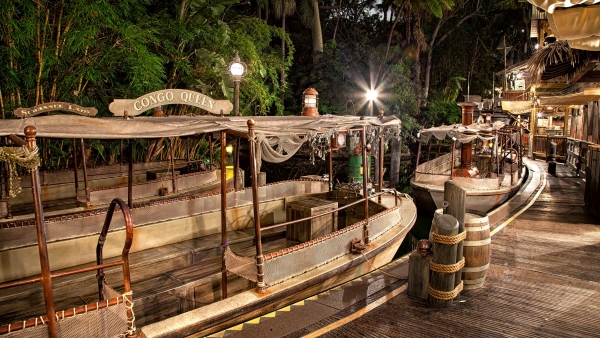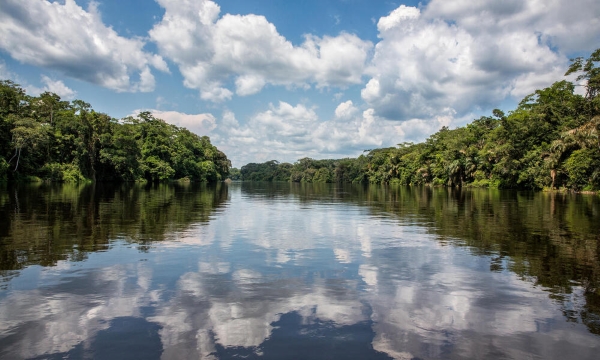 While these rides and their history may be known to some devoted Disney fans, not everyone may be aware of the research that Imagineers have collected to create these celebrated attractions. I sure hope, dear reader, that learning a bit about their background will motivate you to, not only experience these rides, but have a fonder appreciation of the dedication and deep thought that went into creating them.
Photo: Emily Murray.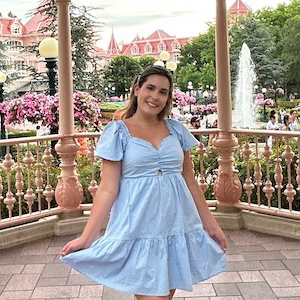 Written by
Maria Mora
For as long as Maria can remember, there was always a Disney movie playing in her house. Whether it was The Little Mermaid, Dumbo, or Tarzan, she became enthralled with all things Disney. She has visited the Disney Parks over 100 times and on different continents! Her love of Disney goes hand in hand with her love of reading, which has motivated her through the years to become a zealous writer. She hopes that whatever she does helps her community. After all, with a little faith, trust, and pixie dust, anything is possible!