Brace yourself for adventure on your very own alpine sled as you trek through the Matterhorn Bobsleds.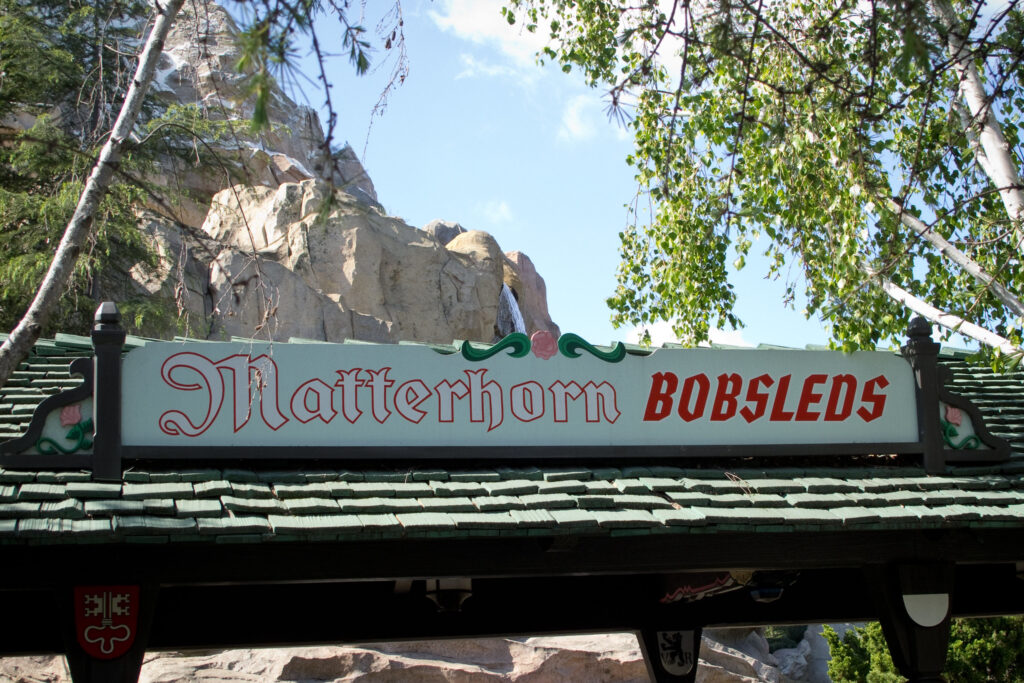 Matterhorn Bobsled Details

| | |
| --- | --- |
| Disneyland Resort | Disneyland |
| Location in Park | Fantasyland |
| Height Restrictions | 42 inches or taller |
| Age Interests | Kids, Tweens, Teens, and Adults |
| Thrill Type | Thrill ride, water ride, dark, and loud |
| Hours | Park open to park close |
| Wait Times | 30+ minutes |
| FastPass+ | Yes |
| Accessibility Information | Must Transfer from Wheelchair/ECV |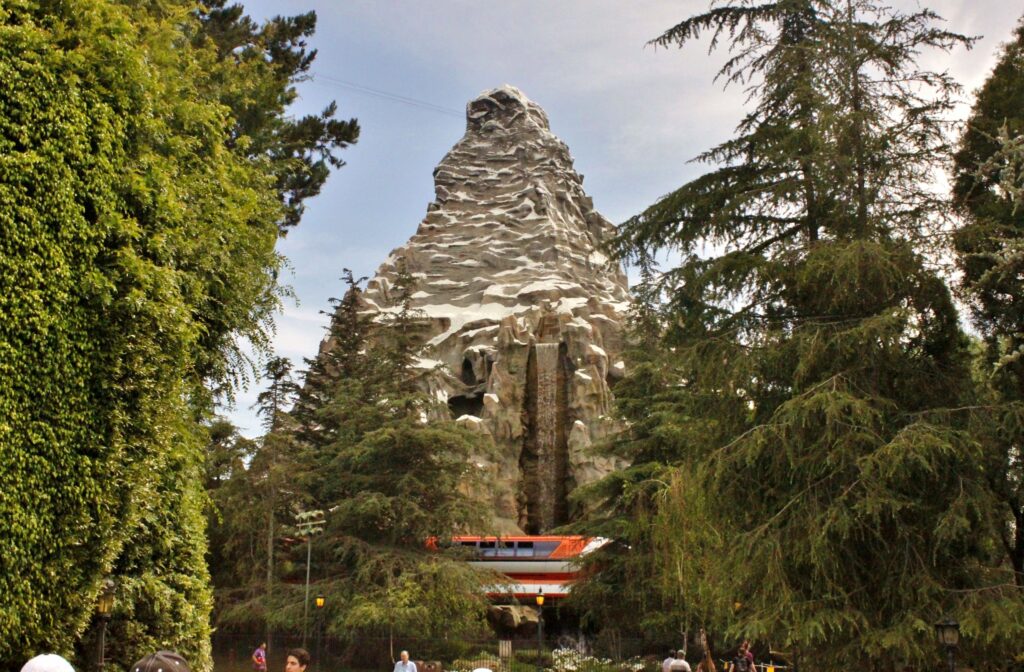 Attraction Overview
On this journey, you will be going in and out of the caves and alongside cliffs of this winding snowy mountain. Make sure to keep your eyes open for the rumored abominable snowman who resides deep inside. You'll find this attraction will fulfill any adventure seeker's fantasy. 
At the start of your exploration, you will be loaded onto a six-passenger bobsled. Once it's time for your trip, you will find yourself being launched into the trail of the Matterhorn. This attraction will bring you 80 feet up as you go in and out of the mountain. You'll find yourself in dark caves and even gliding on the water of the alpine lakes. 
The Matterhorn Bobsleds is a revolutionary attraction when it comes to the world of rollercoasters. This attraction opened in 1959 and was the first tubular steel roller coaster in the world. Meaning Matterhorn Bobsled's track was the first system that allowed more than one ride vehicle to be running on the same path at the same time. You can find this technology in almost any theme park in the world now. It should be no shocker that the Matterhorn Bobsled is the highest point in Disneyland. The second, of course, being Guardians of The Galaxy Mission: Breakout next door at Disney California Adventure. 
Map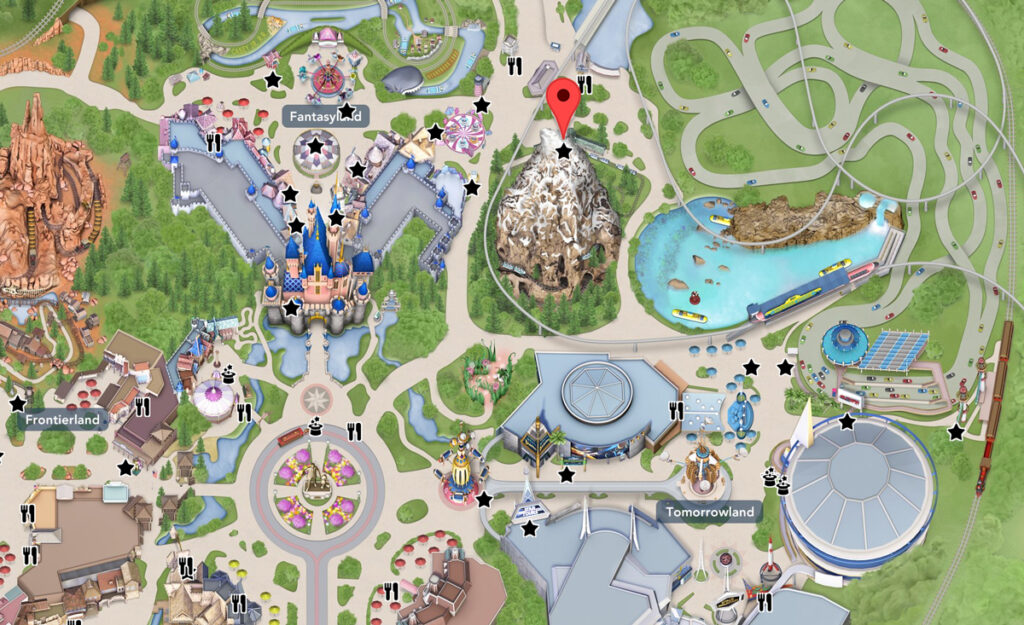 Location & Wait Times
You can find Matterhorn Bobsleds located in Fantasyland at Disneyland Park. The Bobsleds are located between the monorail and behind Alice in Wonderland attraction. This location can be seen from many areas of the park due to its height and forced perspective. As you wait for this ride, you can observe how the trees higher on the mountain are made smaller to make the Matterhorn look even taller. 
Matterhorn Bobsleds is a very popular attraction, and you should expect a longer wait time. This attraction is great to get to right at the park opening for a reduced wait time. On an average day, the wait will usually be 30 minutes or longer.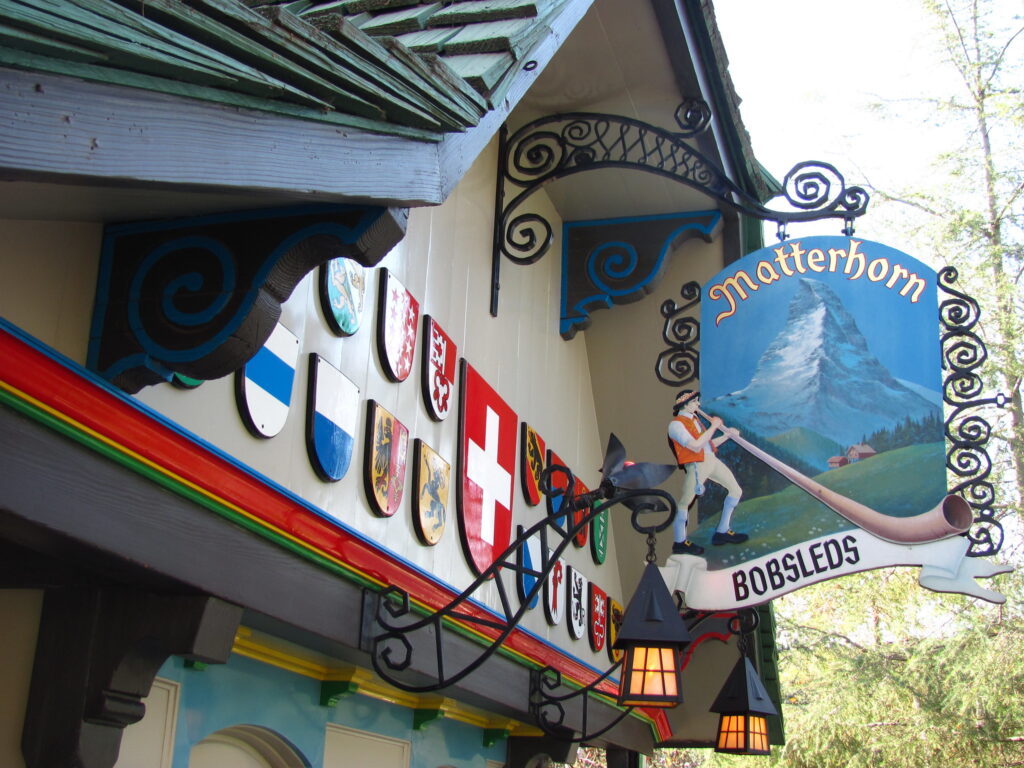 Queue Experience
The queue of Matterhorn Bobsleds is entirely outdoors. Luckily, most of this queue is covered by an outdoor awning that provides shade on warm California days. While waiting, you will see many of the guests ahead of you begin their trek up into this mysterious mountain. 
At a certain part of the queue, you will notice the line splits directions. Depending on the day, there are two tracks you can ride. One side being the Fantasyland side and the other being the Tomorrowland track. These tracks are slightly different and each offer a unique ride experience.
Written by
Bobby Asen
Contributing Writer
Bobby has a strong passion for Walt Disney's stories and the Disney Parks. From taking vacations to the parks, to being an Annual Passholder, to working as a cast member for seven years at Magic Kingdom, his passion for Disney continues to grow. After visiting every Disney Park in the world, Bobby knew he wanted to share his experiences and his love for Disney in his writing.