Autumn is one of my favorite seasons of the year. From pumpkin carving to sweater-wearing to pumpkin spice latte and caramel apple making, there are many fun things to do. My absolute favorite thing about the season, though, is the opportunity to attend Mickey's Not So Scary Halloween Party at the Walt Disney World Resort.
What is Mickey's Not So Scary Halloween Party?
Mickey's Not So Scary Halloween Party is a separately ticketed event at Magic Kingdom Park held on select nights from Aug. 11 to Nov. 1, 2023. The party presents unique amusement, characters, attraction overlays, treat stops, photo opportunities, and specialty food options. The most wonderful part? Mickey's Not-So-Scary Halloween Party is one of the rare times that adults can dress up in costumes!
Event tickets are cheaper earlier in the season and continuously increase in price as Halloween approaches. Prices for the first party of the season start at $109.00 per adult and rise to $211.94 for the last party of the season.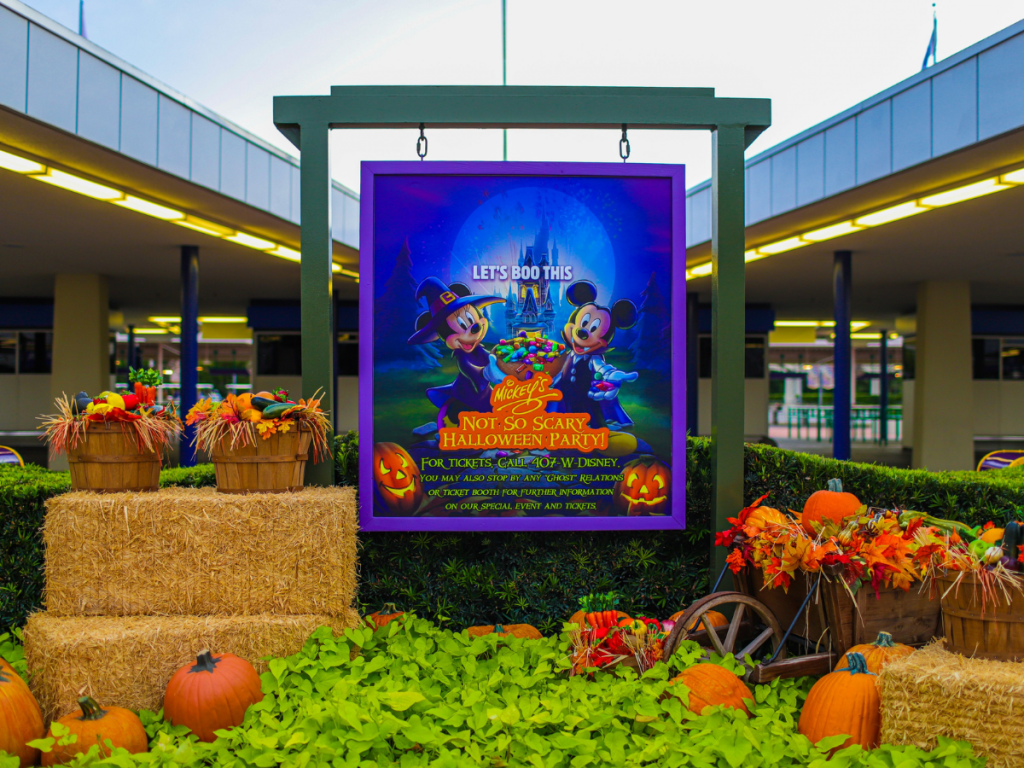 Tip: While it is fun to attend a Halloween party at Walt Disney World on the actual night of Halloween, going earlier in the season might mean lower crowds, cheaper ticket prices, warmer temperatures, and more candy in your treat bag.
You can't go to a Halloween Party without wearing a costume. Here are a few costume ideas for the solo traveler!
Costume Idea One: Maleficent From "Sleeping Beauty"
You need to wear Maleficent's signature pair of sky-high horns for this costume. You also need to wear a black tee and skinny jeans. Complete your look with a bold red lip, and you'll be all fixed for the night. Maleficent is an outstanding costume choice for the solo traveler.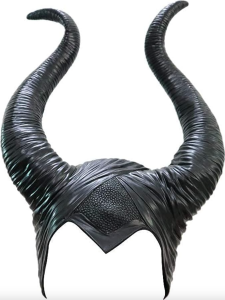 Costume Idea Two: Maribel From "Encanto"
The second costume idea for the solo traveler is from the ever-so-popular and relatively new Disney movie, "Encanto." Maribel is the perfect quick and easy costume choice. All of the costume elements can be purchased at a local Dolar Store for an affordable price, so feel free to let your DIY inspirations run wild when creating your outfit… Just remember, don't talk about Bruno.
For this costume, all you will need is:
Short black curly hair or a wig
Green round glasses
Blue circle earrings
Pink sandals
White blouse with ruffled sleeves
Long teal embroidered skirt
Brown crossbody bag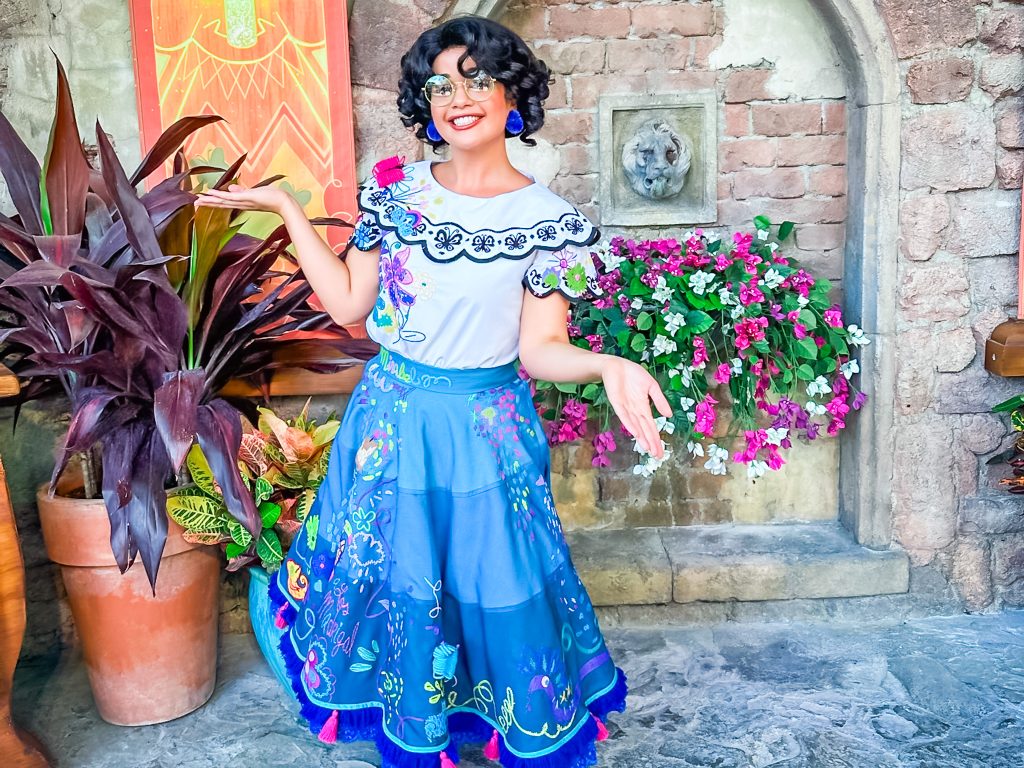 Costume Idea Three: A Tourist
I don't know about you, but Epcot is my favorite place in all of Walt Disney World. While most tourists devote two days of their trip to the Magic Kingdom, I devote two days to Epcot. One of the many reasons I love the park so much is the ability to "travel around the world" in a day. I love exploring the different countries, learning about their unique history, and trying their exceptional food selections. I also enjoy going into the shops and admiring the different clothing selections. Each country has such a unique and beautiful style. And each country should be represented with a tremendous amount of pride. So, for this costume, the idea is simple: wear a shirt from your favorite  country.
For example, you can wear a pair of biker shorts or jeans with a shirt displaying the American Flag, the Flag of the United Kingdom, the Flag of France, etc. Pair your clothes with black Mickey ears, and your costume is complete.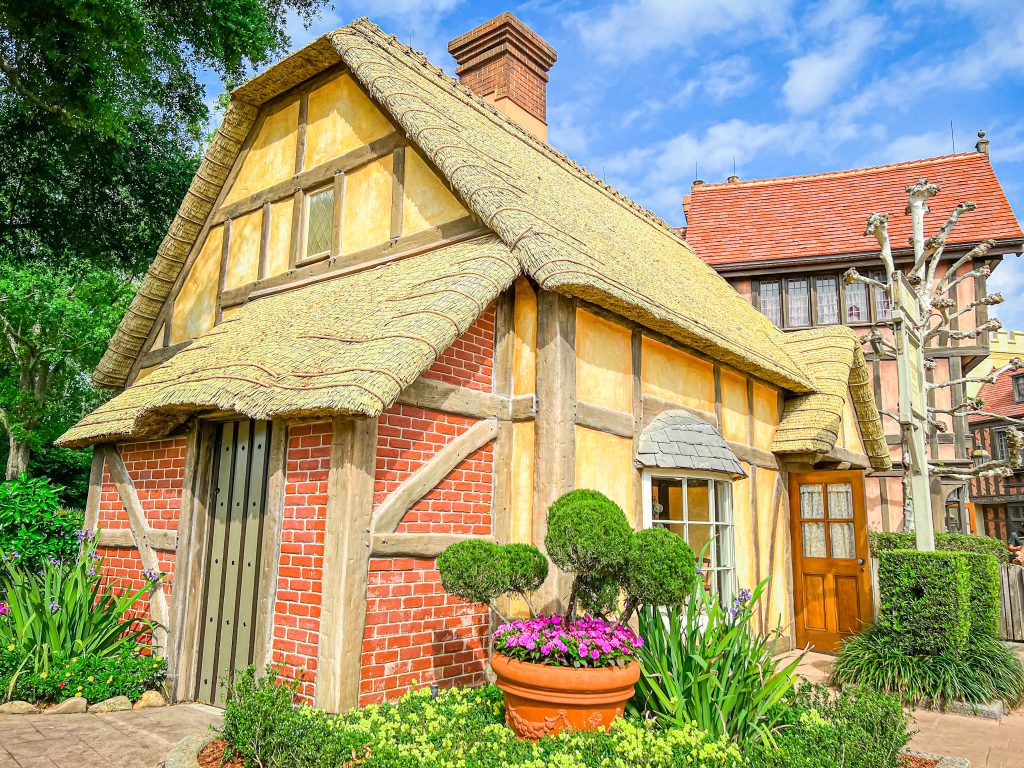 I hope these costume ideas inspire you to get your creative juices flowing. Whatever you decide to wear will be perfect because it will be unique to you. Whether you choose to wear a costume to Mickey's Not So Scary Halloween Party or not, rest assured you are in for a magical evening where you will create memories to last a lifetime.
Featured Photo: Emily Murray.
Written by
Laura S.
Laura fell in love with Disney Parks as a child, and the affection has never left. As an adult, she enjoys making frequent trips to Disney World with her family and friends.