Ah the fall season… Pumpkin spice, falling leaves, cold weather! This is the perfect time of year for many people (including me). For Disney fans, it is the ideal time to visit the parks. However, if you want to bring Disney to your home during this fun season, I have the perfect solution for you!
If you currently have a subscription to Disney Plus, The Walt Disney company's streaming service, we have compiled 5 Disney films and shows to watch on this platform, that will give you all the cozy feels for this autumnal season. Here we go!
1. Pooh's Grand Adventure: The Search for Christopher Robin (1997)
This film is a classic for many Disney devotees. It centers on Winnie the Pooh and his Hundred Acre Wood pals on a quest to save Christopher Robin. This film has so many visually aesthetic scenes and it is so comforting to watch on a gloomy, fall morning or night.
2. Tinkerbell And The Lost Treasure (2009)
Who doesn't love Tink? This movie is a "treasure," as the title suggests. It deals with Tinkerbell, her endeavors in Pixie Hollow and how she must save the Pixie dust from being gone forever. The movie has beautiful visuals and lots of colorful leaves throughout. This flick is a perfect choice to keep the Autumnal-feeling alive!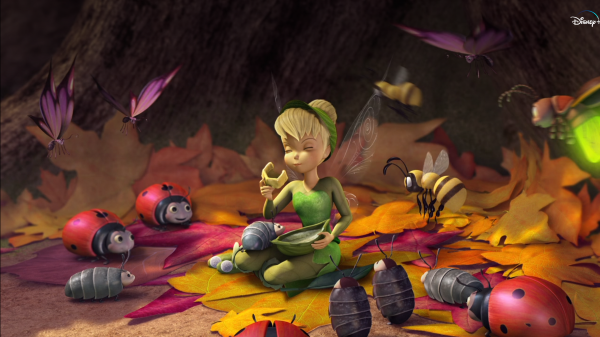 3. Pocahontas (1995)
This film takes you just around the riverbend (pun intended) and straight into Autumn! Pocahontas is a visually pleasing movie with picturesque scenes that immerse you into the season. The pigments used by the Disney animators for Pocahontas' Virginia village, emit a true fall atmosphere!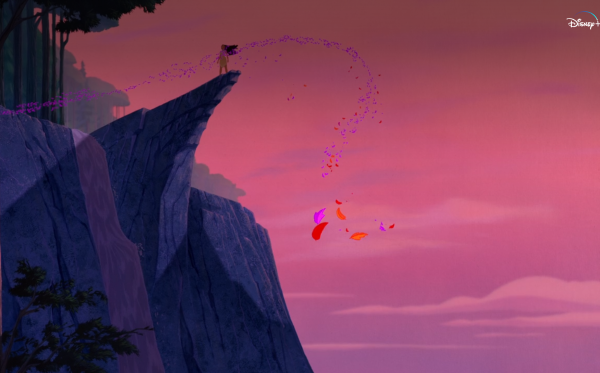 4. Beauty and the Beast (1991)
Another Disney masterpiece and beloved by many, Beauty and the the Beast is a perfect choice! The colors incorporated throughout the movie are yellow, orange, and brown hues. Whether it be the architecture of the poor provincial town, Belle's iconic golden gown, or her cozy French-inspired cottage, this movie is sure to give you nostalgia and warm vibes!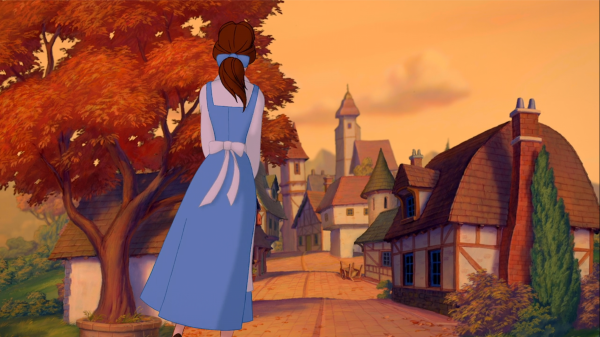 5. The Wonderful Autumn of Mickey Mouse (2022)
While The Wonderful World of Mickey Mouse series provides a relaxing feeling, The Wonderful Autumn of Mickey Mouse is a perfect 24-minute short encompassing the adventures of Mickey and his pals during the fall. The show includes easter eggs and nods to movies inspired by the season. It is a heart-warming episode and a pleasant addition to the list.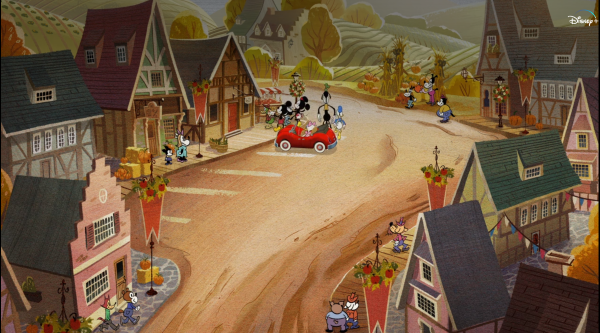 It would be wrong to suggest that these are the only films to watch for a cozy, fall movie marathon. The Disney company has plenty of iconic and comforting movies that elicit the same emotions. Disney Plus is certainly a great way to watch all the films you watched as a child and continue to watch as an adult today, whether it be for your kids, or for personal enjoyment (no judgement here, I still watch cartoons).
The movies mentioned in this article are a great start for your list and are sure to hold your attention. Therefore, dear reader, I hope you enjoy this Fall season to the fullest and enjoy bringing a piece of Disney into your home!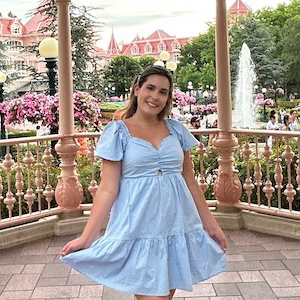 Written by
Maria Mora
For as long as Maria can remember, there was always a Disney movie playing in her house. Whether it was The Little Mermaid, Dumbo, or Tarzan, she became enthralled with all things Disney. She has visited the Disney Parks over 100 times and on different continents! Her love of Disney goes hand in hand with her love of reading, which has motivated her through the years to become a zealous writer. She hopes that whatever she does helps her community. After all, with a little faith, trust, and pixie dust, anything is possible!