Grab your dancing shoes and dance the night away at Disneyland's Pixar Pals Dance Party in Tomorrowland. This fun event is for all ages. Once the sun goes down and the party lights come on, guests are invited to dance and sing along with the Pixar Pal Party Host as they coordinate dances for all. So get ready to move and groove!
Where To Find The Dance Party
Dance Parties are located at Tomorrowland Terrace in Tomorrowland next to The Galactic Grill.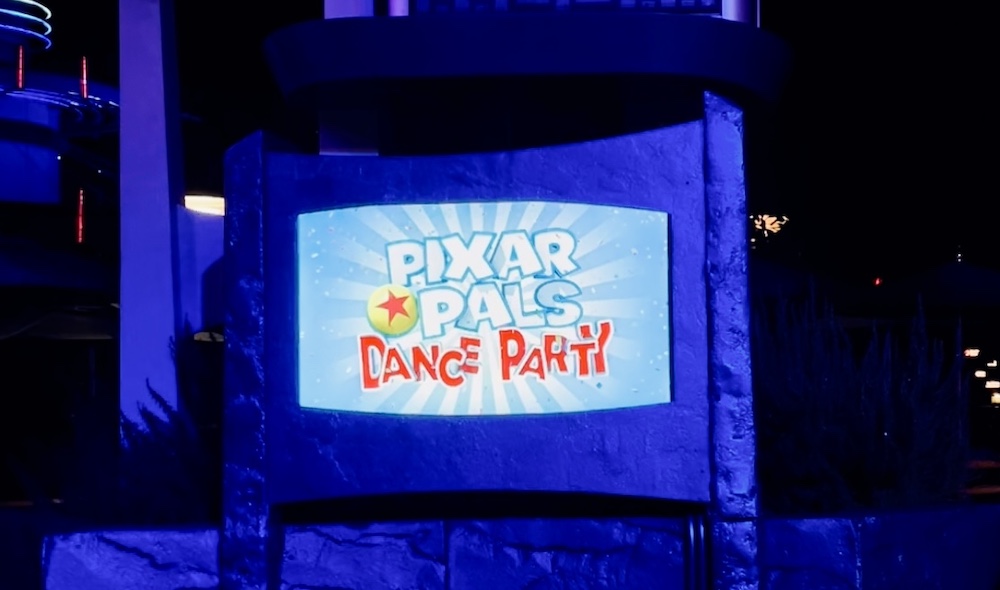 When Does The Dance Party Happen?
Dance Parties Currently happen every night but are subject to change. Party times are 7:00 PM to 11:00 PM. There will be a brief 3o minute break from 8:45 PM – 9:15 PM for fireworks at 9:00 PM. Each Dance party set is about 45 minutes long with a 15 minute break in between. Cast Members are in the area and you can always ask them when the next dance party will begin!
Pixar Pals
Some of your favorite Pixar Pal Characters may make an appearance and strut their stuff. Characters such as Woody, Jessie, Green Army Men, Mr. and Mrs. Incredible, Frozone, Dug, Russel, and more!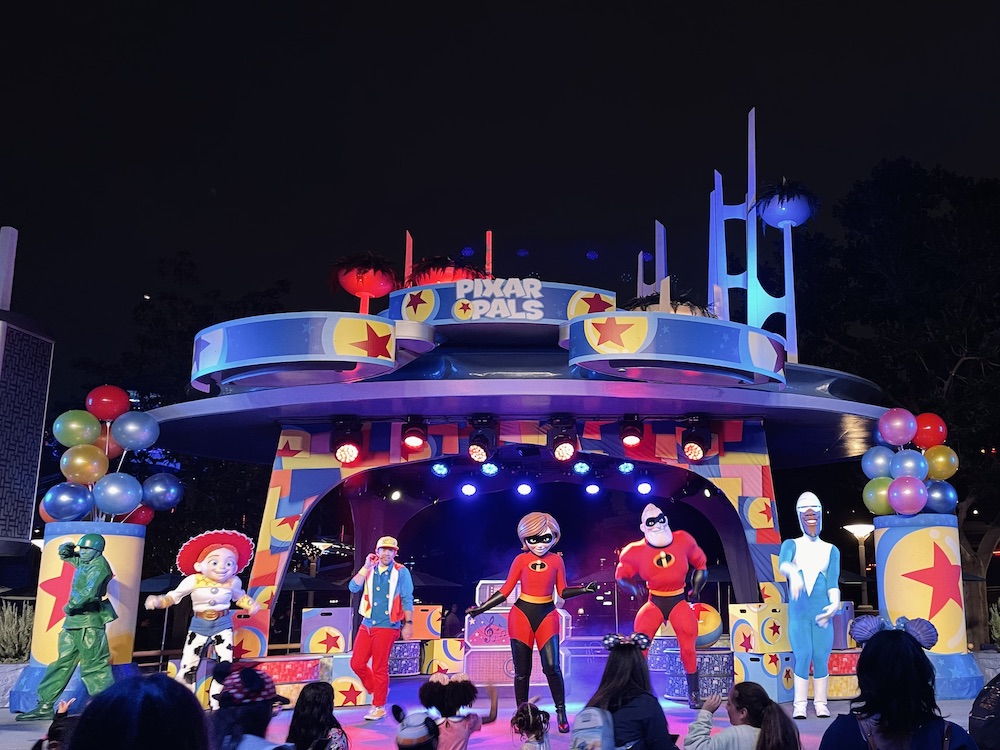 Dance Party Specials
There are two dance party special offerings only available during the hours of the party. You can grab these items at The Galactic Grill. Mobile Order for these items are available.
Cotton Candy Slush
The cotton Candy Slush is a blue cotton candy slush with yellow and red boba. It is topped with pink cotton candy and served with a glow cube inside. This item is 12.49 before a magic Key Discount.
Loaded Cosmic Curls
Thick-cut seasoned curly fries topped with Chili and loaded with cheese. This specialty item is $9.99 before a Magic Key discount.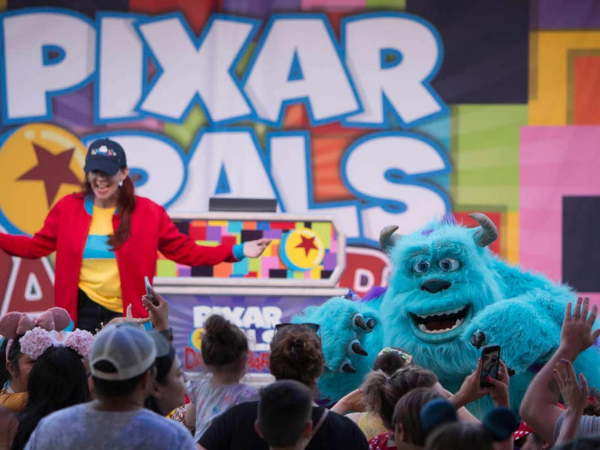 The Pixar Pals Dance Party is the perfect way to end a day at Disney. So grab your friends and family, a special snack from Galactic Grill and dance the night away. Have you attended the dance party? Did you enjoy yourself? Let us know in the comments below!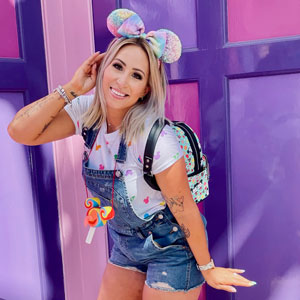 Written by
Brittney Malina
Contributing Writer
Brittney has been going to Disneyland since she was 3 years old. She has had a deep love for all things Disney ever since. Now as a wife and mother of two, she gets to share the love with her family and re-live the Disney magic through her children's eyes. Brittney is a Legacy Passholder and you can find her walking down Main Street, U.S.A. with a churro or iced coffee in hand.