As a current Disneyland Magic Key Passholder, I wanted to share my experience thus far as well as an overview. The Magic Key Holder Program is Disneyland Resort's current annual pass.
The Annual Pass Program
The Annual Pass program was discontinued in January of 2021 and The Magic Key Holder Program replaced it in August of 2021. The programs are very similar. They both have 4 different tiers with one being for So Cal Residents only. Magic Key prices are slightly cheaper than what was once The Annual Pass Program. The biggest take away and difference would be the reservation system which The AP program did not have.
The Reservation System
The Reservation System is probably the most talked about hinderance of The Magic Key Program. My take on it: it doesn't bother me. The highest Tiered Magic key, The Dream Key has no black out dates yet sometimes the dates Magic Key Holders want to reserve are unavailable. frustrating I understand, but Disney does constantly roll out more reservations making it easy to snag and reserve the day of your choosing. Same day reservations are even available at times. With The reservation system in place, you do have to cancel unwanted reservations before 11:59 PM the day before your scheduled reservation. If you do not cancel you will receive a penalty on your account. Magic Key Holders with 3 "no show" penalties in a 90 day window won't be able to make a new reservation for 30 days. Now, that sounds scary but I have definitely had to cancel and change reservations have not yet received one penalty. As long as you are on top of your reservations, there is nothing to worry about. Here is a break down of how reservations work for each Magic Key Pass:
Dream Key – Hold up to 6 theme park reservations at a time
Believe Key – Hold up to 6 theme park reservations at a time
Enchant Key – Hold up to 4 theme park reservations at a time
Imagine Key – Hold up to 2 theme park reservations at a time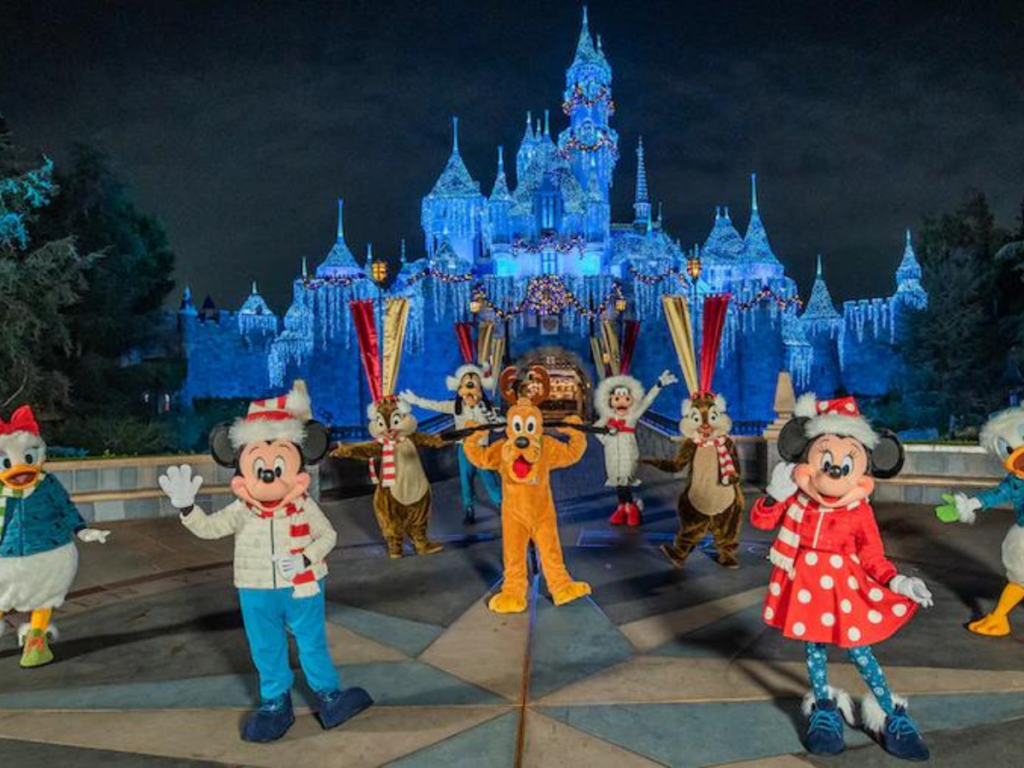 Discounts
With ownership of a Magic Key Pass, you will also receive discounts on different dining experiences, food and merchandise. Discounts are as followed:
Dream Key – 20% off select merchandise and 15% off select dining
Believe Key – 10% off select merchandise and dining
Enchant Key –10% off select merchandise and dining
Imagine Key –10% off select merchandise and dining
These discounts can only be received with proof of a Magic Key Pass. Most restaurants and shops will need to scan the barcode on your pass in order for you to receive the discount. In some instances, your waiter or waitress at a sit down restaurant may need to write down the number located under the barcode on your pass in order to apply the discount to your bill. If you are mobile ordering food or using mobile checkout for a purchase, your pass should be linked to your account and automatically applied when you check out.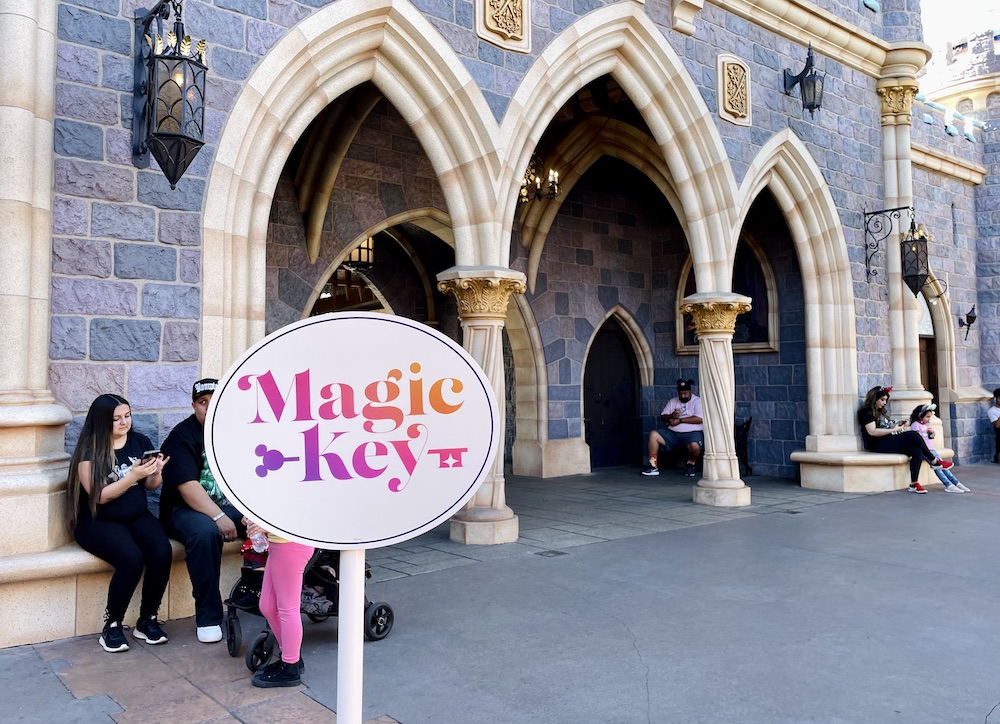 Perks
Disneyland usually offers perks and giveaways for their Magic Key holders. February is currently Magic Key Holder Appreciation Month. There have been many free giveaways such as posters and sunglasses. Special photo ops and specialty foods that can only be purchased if you have a Magic Key Pass. A few months back Disney set up a Magic Key Lounge at Starcade in Tomorrowland with special photo ops, A Chance to meet Mickey and Minnie Mouse in speciality outfits, a place to lounge and take a break while being able to charge your phone. In Disney California Adventure Park, there is The Magic Key Terrace, a special Dining Experience for Magic Key Holders, A valid Magic Key is required upon entry. Magic Key Terrace has different foods as well as alcoholic beverages.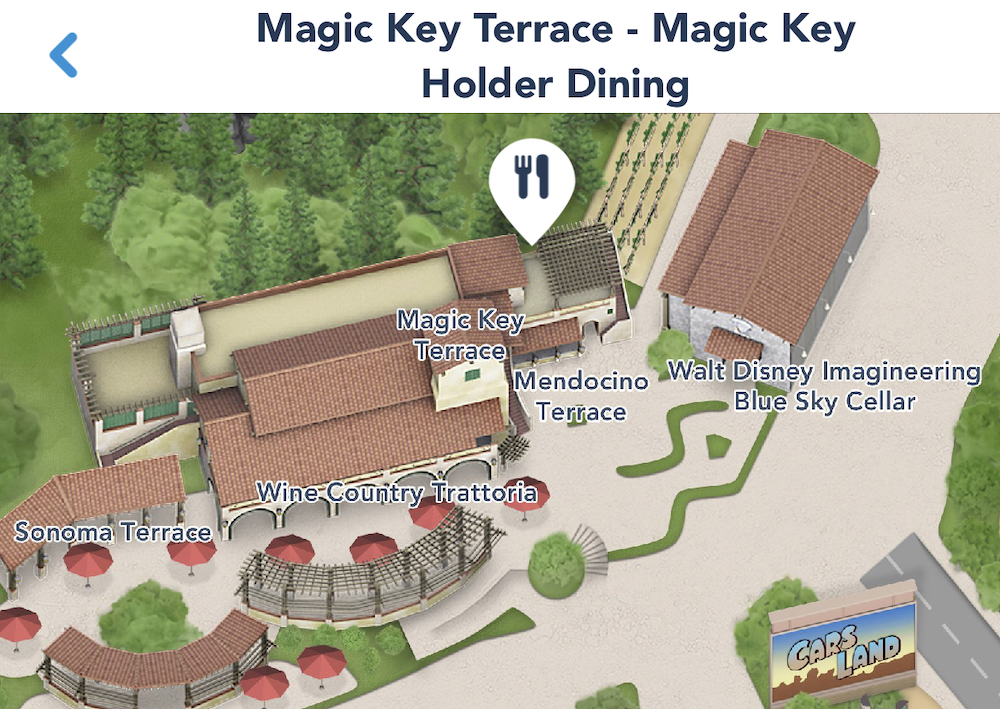 Park Hopping
Magic Key Passes are for both Disneyland and Disney California Adventure Park. With the Current reservation system in place, you have to choose which park will be your starting park. Park Hop hours begin at 1:00 PM. If you have a reservation for Disneyland Or Disney California Adventure Park using your Magic Key and you arrive at the Disneyland Resort after 1:00 PM, the starting park no long matters and may enter either Park.
Magic Key Passes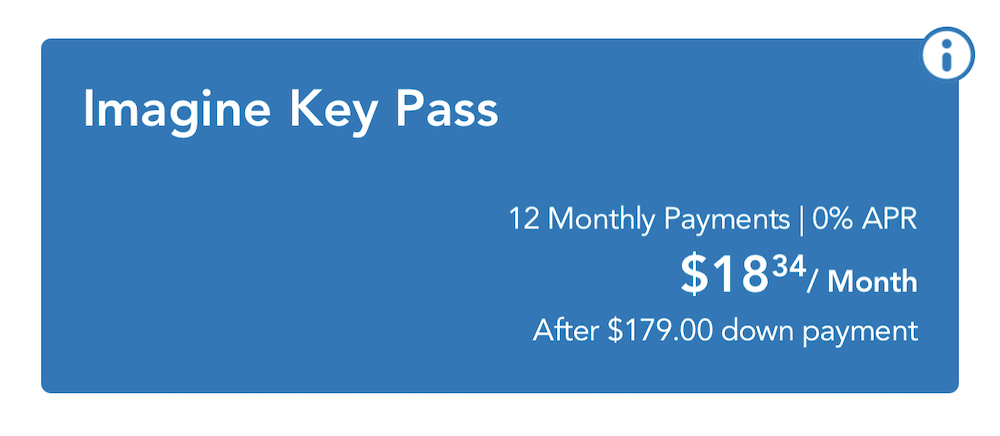 Breakdown of Imagine Key Pass: Magic Key Pass available for So Cal residents only. Currently the only two Magic Key Passes Available are The Enchant Key and Imagine Key. The bottom and middle tiered passes. Imagine Keys are only available for So Cal Residents with proof of address. Disney does offer Payment plans for both The Enchant and Imagine Key Pass if you are a So Cal resident. It is the cost of the pass split into 12 monthly payments with 0% APR after a down payment of $179.00. The prices for Current Magic Key options are as followed:
Enchant Key – $649.00 parking not included
Imagine Key – $399.00 parking not included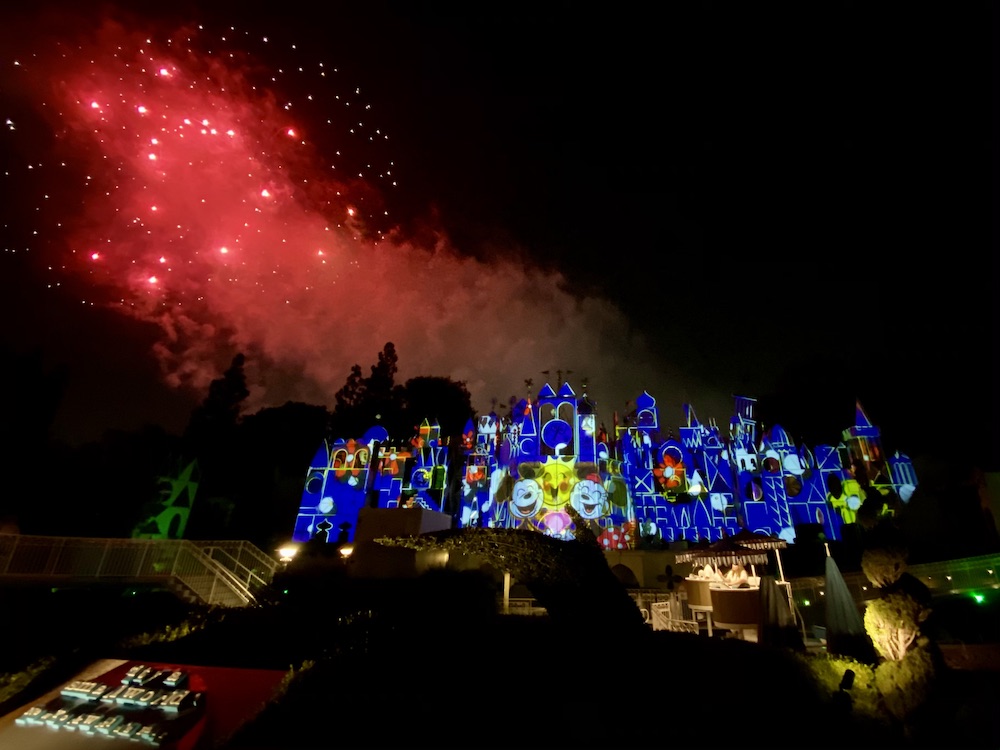 If you were to ask me if I thought a Magic Key is worth the money, I will tell you yes every time. I believe there is no price on the Magic Disneyland has to offer. If you plan on visiting the Parks more than once or twice a year it is definitely worth having. A Magic Key gives you the flexibility to return to the parks for frequent on going visits, experience new entertainment, food and magic as often as you'd like! You can pop into the parks for just a few hours with friends, leave if it's too crowded or stop by just for fireworks! The opportunities and magic are endless as A Magic Key Holder.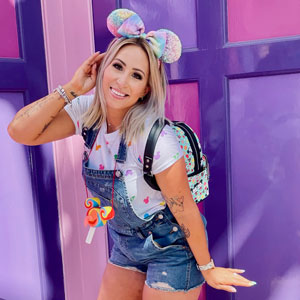 Written by
Brittney Malina
Contributing Writer
Brittney has been going to Disneyland since she was 3 years old. She has had a deep love for all things Disney ever since. Now as a wife and mother of two, she gets to share the love with her family and re-live the Disney magic through her children's eyes. Brittney is a Legacy Passholder and you can find her walking down Main Street, U.S.A. with a churro or iced coffee in hand.