All aboard the newest Disney Cruise- Disney Wish, the cruise that will make you want to be a kid all over again. It's jammed packed with activities and entertainment that will keep those kiddos busy all day, allowing you, the adult, to either have a relaxing time, or partake in some of the fun too. Here are stand-out activities that make this Disney cruise worth your while.
Oceaneer Club
The beloved Oceaneer Club made its way onto the Wish.  A space specially created for kids 3 to 12 years old, the kid's club on the Wish offers unique spaces that are interactive and provide memorable experiences that are one of a kind. You know there is fun to had when the only way into the kid's club is by sliding "down the rabbit hole." Adventure awaits in every corner, so let's explore some of those special spaces at the Oceaneer Club.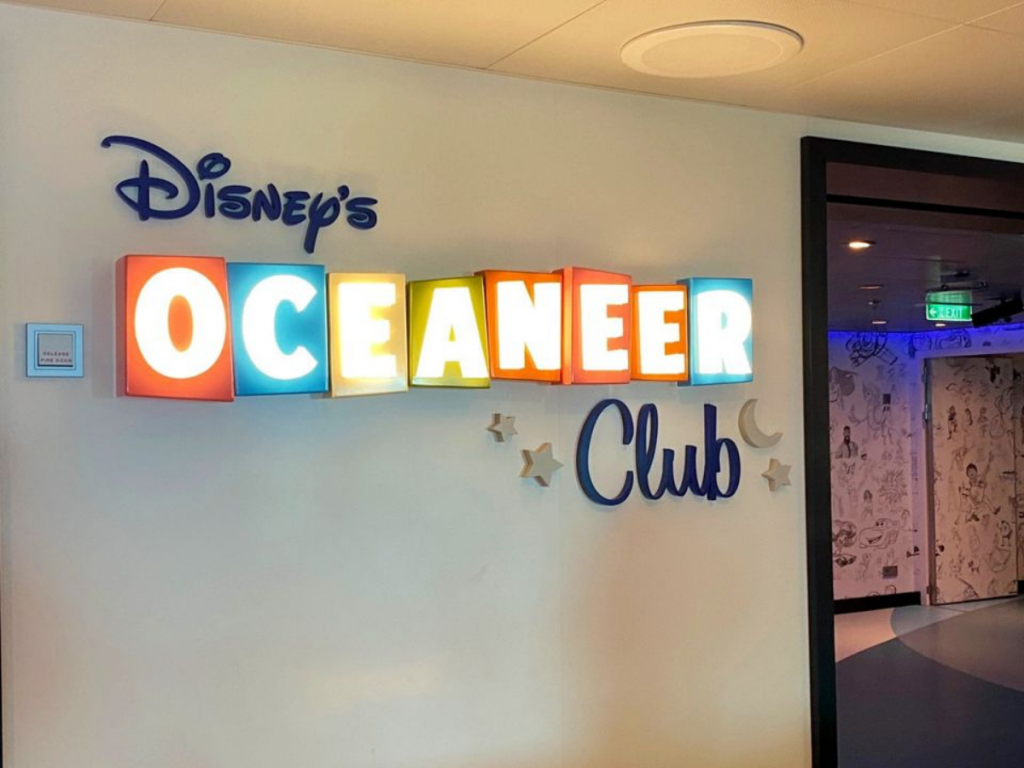 Star Wars: Cargo Bay
I am not very versed in Star Wars, but this space will easily make me a fan. Filled with detailed props and décor, this space will immerse any kid into the Star Wars Galaxy. "This first-of-its-kind immersive experience will place kids in the important role of creature handlers as they learn to manage a mischievous menagerie of exotic beings from across the galaxy, including a porg, Loth-cat, worrt and more," says Disney. The new handlers will be put to the test in the Star Wars: Creature Challenge, when they will need to save the ship from destruction, with the help of Rey and Chewbacca.
Marvel Super Hero Academy
Allies to the avengers, the kids will be able to suit up in their very own costumes and train alongside some of the Marvel superheroes like Spider-Man, Black Panther, Antman and the Wasp.  They will "create and test their very own Pym Particles, the technology that allows these heroes to shrink and grow objects (and themselves)," according to Disney. Perhaps one of the coolest parts of Marvel Super Hero Academy, and all of the Oceaneer club, is that the kids can interact with some of the actual characters when they come and visit.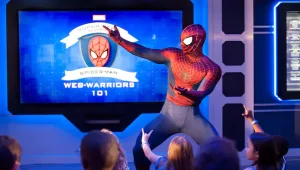 Fairytale Hall
In Fairytale Hall, kids will feel as if they are in a true fairytale and get to interact with Disney Princesses and Queens. At Rapunzel's Art Studio, kids can create their own crafts and paintings. They can get cozy at Belle's Library, where they can read or create and act out stories with Belle herself.  Then, meet Anna and Elsa at their Sommerhus, where kids can create their own ice magic and play games hosted by Olaf.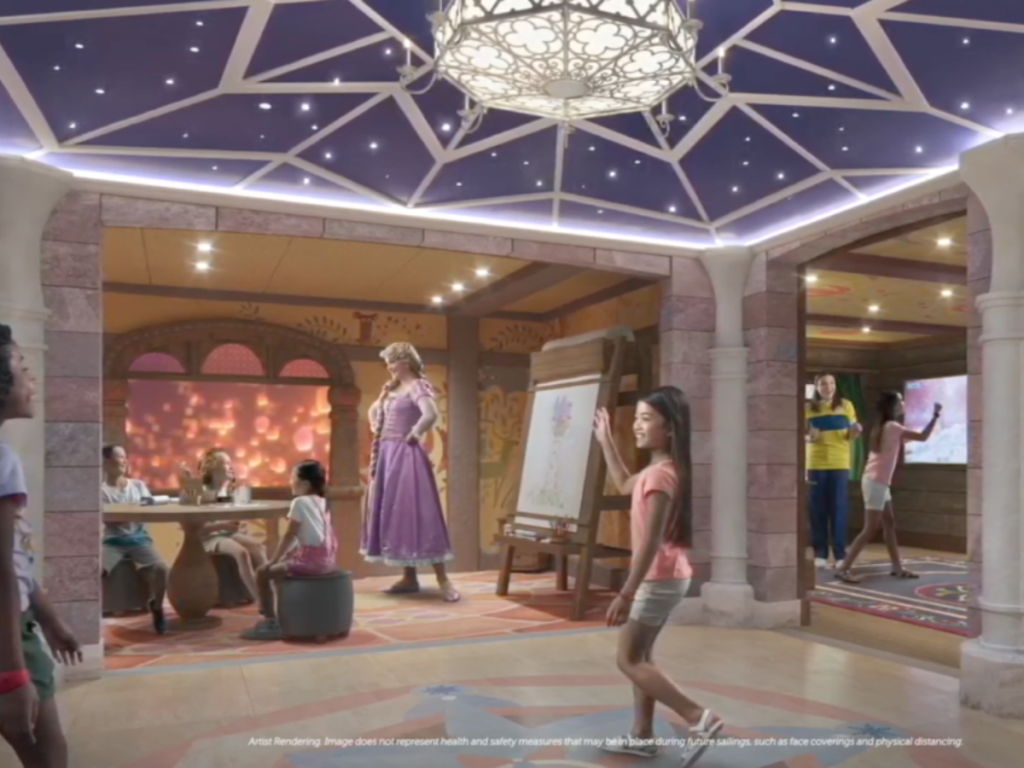 Imagineer Lab
Filling the room with props from actual Disney films, kids will be able to feel as if they are actual Disney Imagineers and learn how to create Disney's magic at the Imagineer Lab. Through hands on activities and tapping into their own imaginations, kids can create their very own rollercoasters, like Big Thunder Mountain and Space Mountain, and then take a ride in them through a specially designed capsule.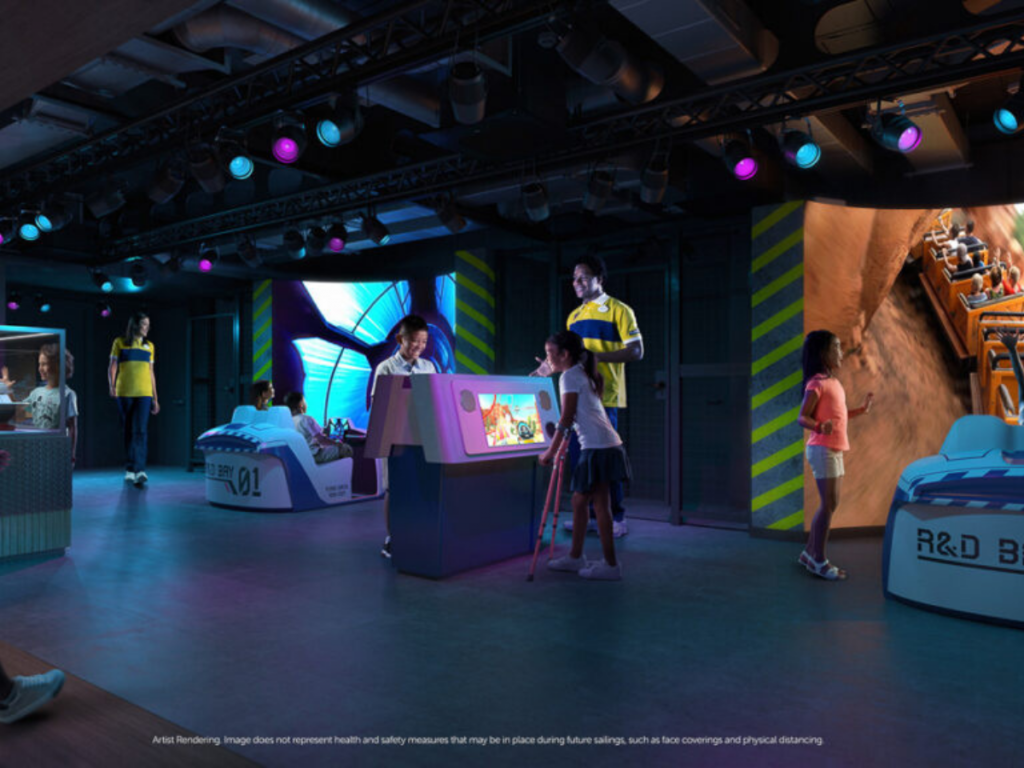 Mickey And Minnie Captain's Deck
The Mickey and Minnie Captain's Deck is a cool space for the younger Oceaneers to have some fun. Inspired by the colors, icons and magic of Disney cruise lines, this nautical playground is filled with sensory styled games and activities, such as pipe slides and crawl-throughs, ship's wheels, "busy boxes" fashioned as ship controls and cushy life preserver seating areas. The littles can also enjoy some quality playtime with Mickey and Minnie themselves during the scheduled programming of Minnie's Captain Academy- a high-energy training session featuring playful games, dancing and maritime drills. These actives have been developed to spark their imagination and ingenuity during a series of challenges tied to STEAM principles (science, technology, engineering, arts and mathematics). Captain Minnie inspects their progress and officially declares them honorary captains!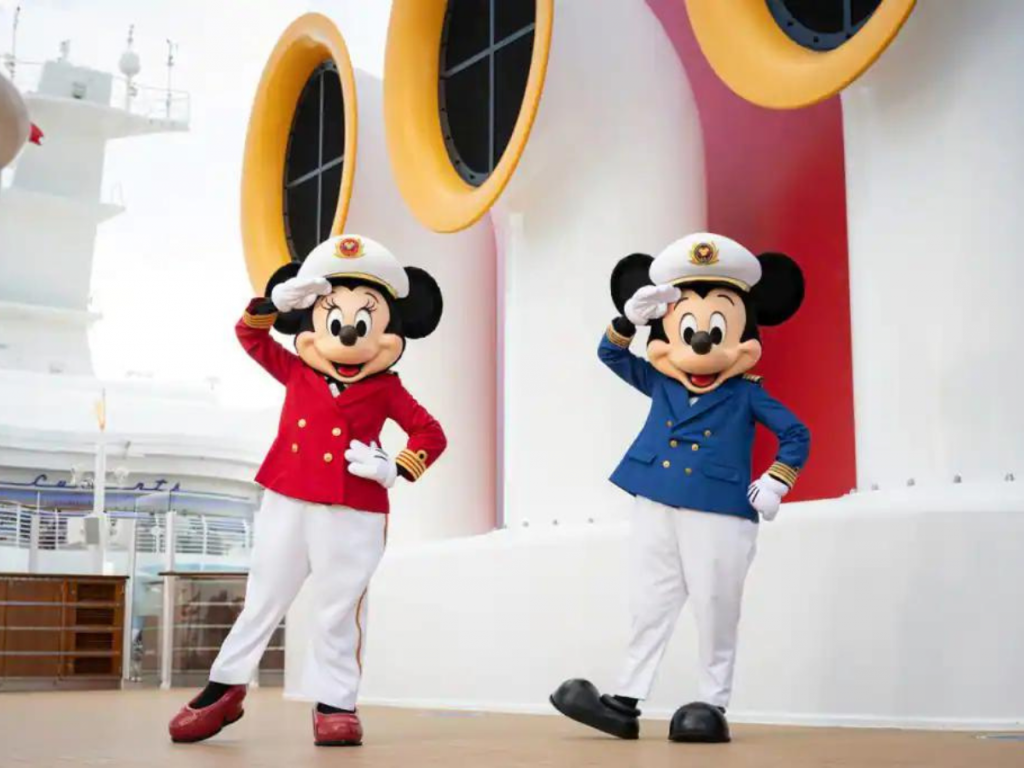 Edge, Vibez And Hideaway
Of course, Disney did not forget about the older kids aboard the Wish!  Edge (for ages 11-14), Vibe (for ages 14-17) and Hideaway (ages 11-20) are trendy spaces where the coolest of the kids can also play and chill in their own way. From the vibrant colors to the photo walls, and funky pop art, tweens and teens will be impressed by Disney's efforts to include them and their interest aboard the newest ship. Good luck peeling your tweens and teens from the 'coolest' clubs on the ship.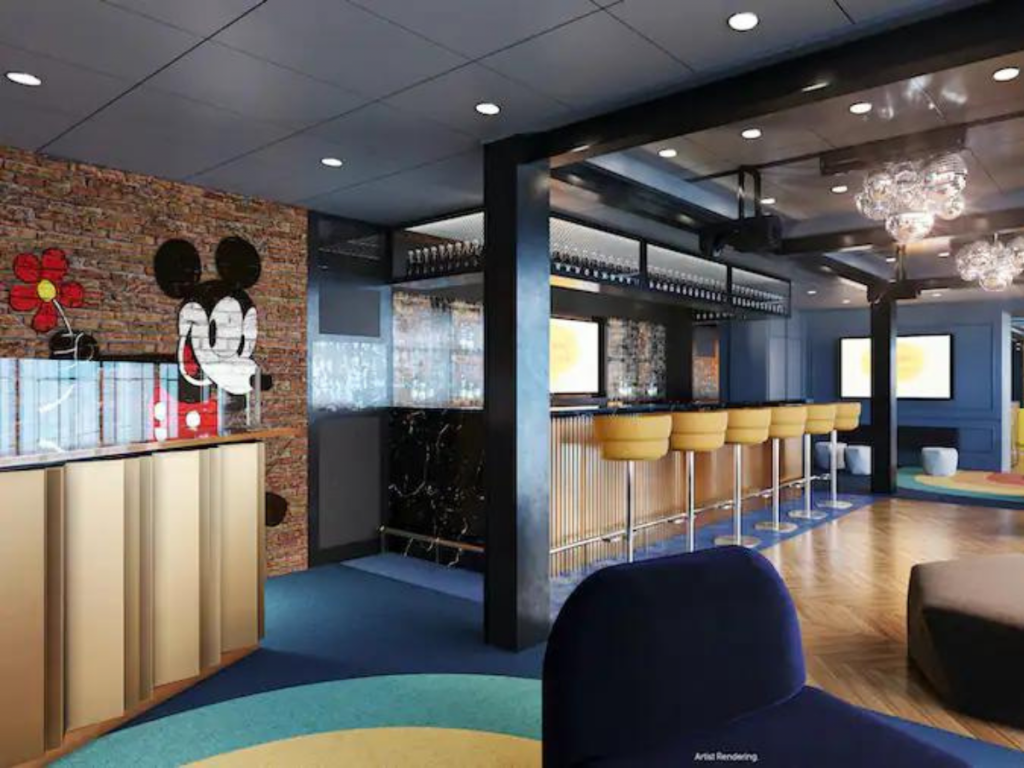 Family Fun
If you are looking for more family fun spaces where the entire family can have fun together, there are a ton of spaces where everyone can enjoy their time. Let's briefly check those out.
Aqua Mouse: the first ever water attraction on a Disney cruise.  Hop on the raft and let the conveyor belt take you up to the top while watching comical and cute shorts of what is to come. Then enjoy the ocean's view while sliding down the translucent slide.  A sure fun time that the entire family can enjoy time and time again.
Toy Story splash zone– Specifically designed for 6 years and younger, this water play area features larger than life rubber bath toys and the Slide-a-saurus Rex family slide. The littlest of cruisers can cool off by getting splashed by Toy Story water jet statutes and bubbly watered floor.
Hero Zone: For the kid at heart, this space features a massive blow-up inflatable Incredibles obstacle course, an indoor basketball court and recreation area with table games for the entire family to enjoy. Take a break from the sun and enjoy some friendly competition at this indoor space.  Don't forget your socks if you plan to race across the Incredibles Incredi-course.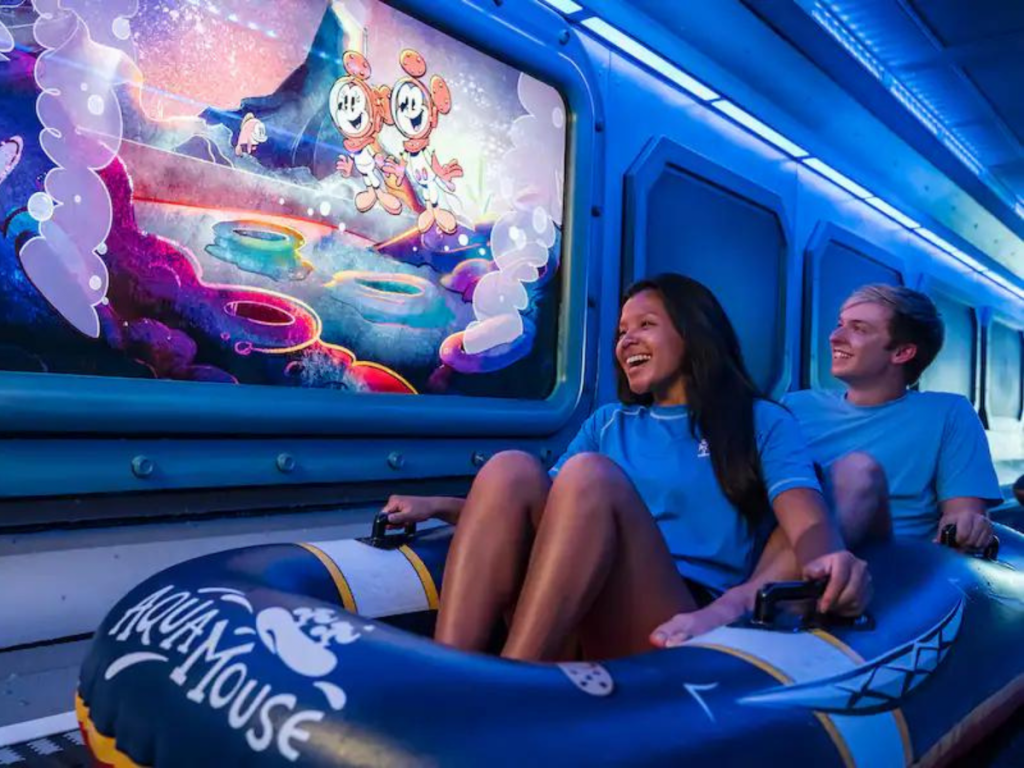 Adults Only
A big plus while sailing on a Disney cruise is that parents can actually have some "adult" time if they chose.  Having friendly counselors in every kid zone watching over the kiddos, parents can take a load off and relax.  If you do get a minute to yourself, here are a few "adult only" areas that you can escape to.
Oasis at Sea: This adult only area is separated from the busy family activities. Here you can relax and enjoy sunbathing on the sundeck, take a swim in the cove pool, and enjoy a beverage at the bar and poolside lounge.
Keg & Compass: A pub inspired by romance and adventure at sea. Here you can catch the latest news and sports events while sipping on a variety of drinks, including 3 craft beers only available on the Wish. Skol!
Palo Steakhouse: Sure, watching a movie and interacting with some of our favorite Disney characters during dinner is an experience within itself, but sometimes a quiet, elegant, adult only, dinner is needed. Enjoy a delicious dinner, in a tranquil atmosphere while enjoying an ocean view at Palo Steakhouse. It can surely make a great date night onboard the Wish.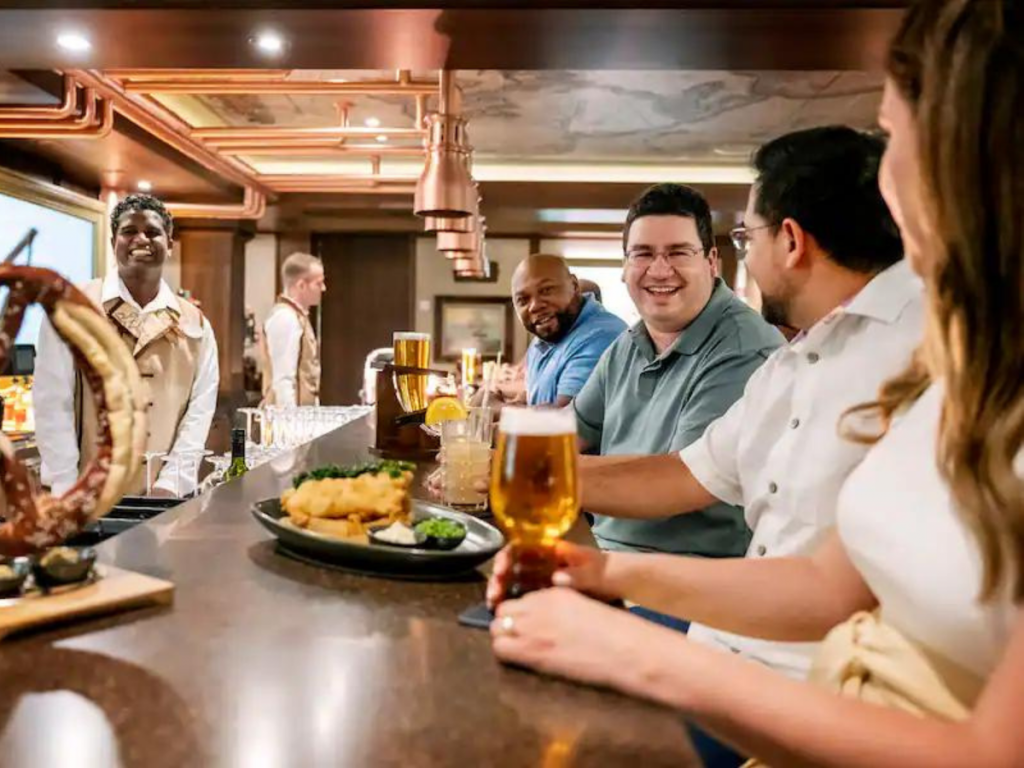 If you are into themed cruises, the Disney Wish will also have Halloween on the High Seas and the Very Merrytime Cruises starting in the Fall.  New Halloween experiences will be featured including, characters dressed as the Sanderson sisters from the movie Hocus Pocus, a magical Pumpkin Tree, and a new enchanted tree in the 'Cinderella' inspired Grand Hall. And I can't wait what the Very Merrytime Cruises will bring.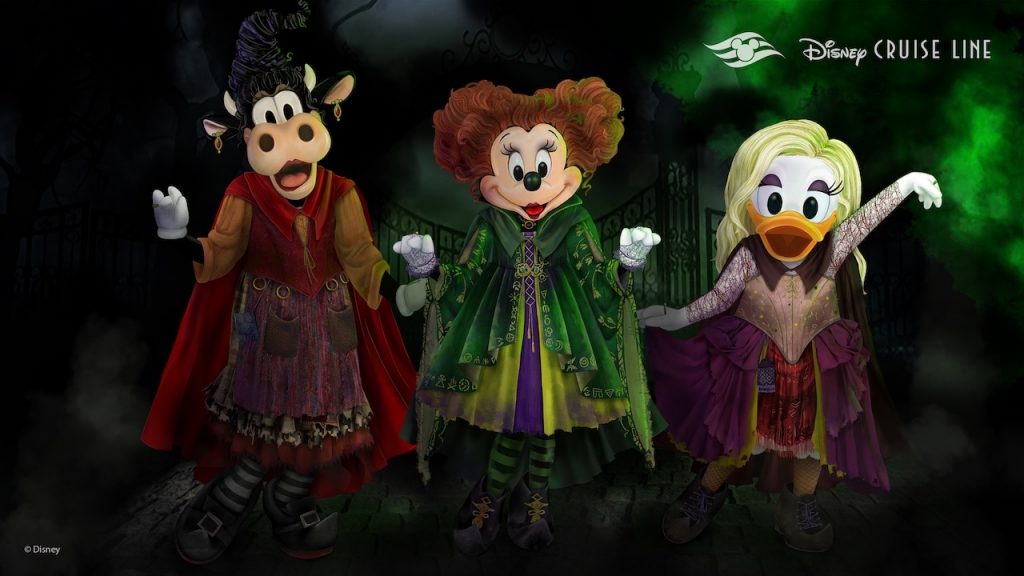 To start planning your vacation, head over to DVC for more information.
Featured Photo: Disney.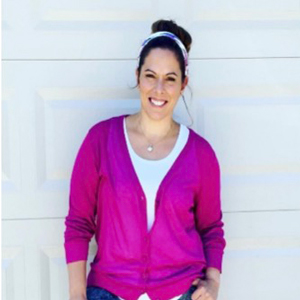 Written by
Lourdes Molina
Contributing Writer
Lourdes is a Florida native who spent many weekends vacationing at the Disney World parks. Now a mom of two boys, living outside of the Charlotte, NC area, she has loved experiencing the Disney magic through the lens of her boys. She looks forward to their annual trip to Florida to see family and of course her old pal Mickey Mouse.