Disneyland Paris will gain a thrilling addition to their parks this July. Guests of Walt Disney Studios Park can prepare for a new adventure as Marvel Avengers Campus Paris will open July 20, 2022! Let's explore how you can be a part of the next generation of super heroes upon entering this new land.
Be Recruited To Help Save The Day
Meet "Earth's Mightiest Heroes" and be ready to join forces to help them save the day as Marvel heroes patrol the streets. According to the Disneyland Paris website, "Marvel excitement" can happen at any time and the Avengers may need your assistance!
Visit the Training Center where you can meet Spider-Man, Iron Man, and Captain Marvel. This experience includes a freeze-frame video sequence offered by Disney PhotoPass and is powered by 27 different cameras. This experience requires booking in advance with the Disneyland Paris mobile app.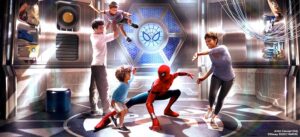 The Avengers Campus Paris is designed to be more interactive than ever before. Guests/Recruits can also train with Black Panther's loyal protectors, the Dora Milaje, and learn what it's like to be part of this elite guard. You won't want to miss taking part in an interactive dance-off with Star-Lord and Gamora from the Guardians of the Galaxy and you'll notice "F.R.I.D.A.Y.," the Artificial Intelligence, is present as well! F.R.I.D.A.Y will be watching and interacting with super heroes and recruits. Found on the façade of AVENGERS ASSEMBLE: FLIGHT FORCE building, the Avengers Headquarters, she will greet recruits to the Campus, survey for threats to the area, and announce the arrival and departure of Avengers on campus.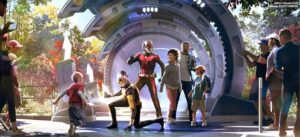 Two Action-Packed Attractions
Continue your journey as the next generation of superheroes with two exciting attractions at the new Avengers Campus in Disneyland Paris. First, recruits will blast off into space to help lure an intergalactic threat away from Earth on Avengers Assemble: Flight Force. Learn about your mission from Iron Man and join Captain Marvel on this thrilling experience. Guests must be 1.2 meters or 48 inches tall to ride.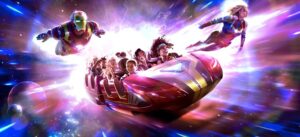 Next, join Spider-Man on his mission while riding Spider-Man W.E.B. Adventure. Here, recruits gain their own web-slinging powers to save the Avengers Campus from the havoc-wrecking Spider-Bots who are multiplying and becoming increasingly more difficult to capture! Upon completing the mission, recruits will see how many Spider-Bots they caught as a team in their ride vehicles. There is no height requirement for this attraction.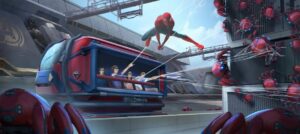 Will you be part of the next generation of super heroes?  Who would you like to encounter at Avengers Campus Paris? Let us know in the comments below!
Feature Photo by Disney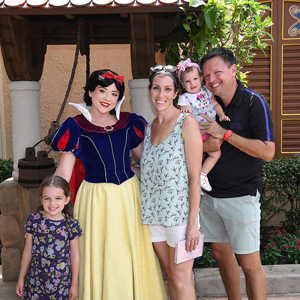 Written by
Shelley Wehler
Contributing Writer
Shelley is a stay-at-home mother of two girls living outside of Charlotte, North Carolina. Her love of all things Disney has grown even more as she sees the magic come alive through the lens of her young daughters. She spends her free time keeping up with the latest in Disney news and daydreaming of her next trip to the parks!