Disney's Magic Kingdom is home to one of the most photographed views in the world: Cinderella Castle. While there are many different spots to take your photo with this magical structure, you and your family may want a more unique vacation picture. Luckily, there are many picturesque areas of the Magic Kingdom! Read on for 5 hidden photo spots around the Magic Kingdom!
1. Pirates Of The Caribbean Treasure Cove – Adventureland
Yo-ho, yo-ho this may be the hidden photo spot for you! Past the classic Pirates of the Caribbean ride but before Frontierland is a small treasure cove. If you have ever played A Pirates Adventure: Treasures of the Seven Seas at Magic Kingdom, you may already be familiar with this area. When taking a photo here, be sure to do your best pirate pose!
2. Tangled Restrooms – Fantasyland
While restrooms at Disney are likely not go-to vacation picture spot, outside of Tangled restrooms in Fantasyland is truly beautiful. Rapunzel's signature flowers that gleam and glow and images of Hookhand and Flynn Ryder decorate the areas around the entrance to these restrooms. Also, you will want to check out this area after the sun goes down to see the floating lanterns!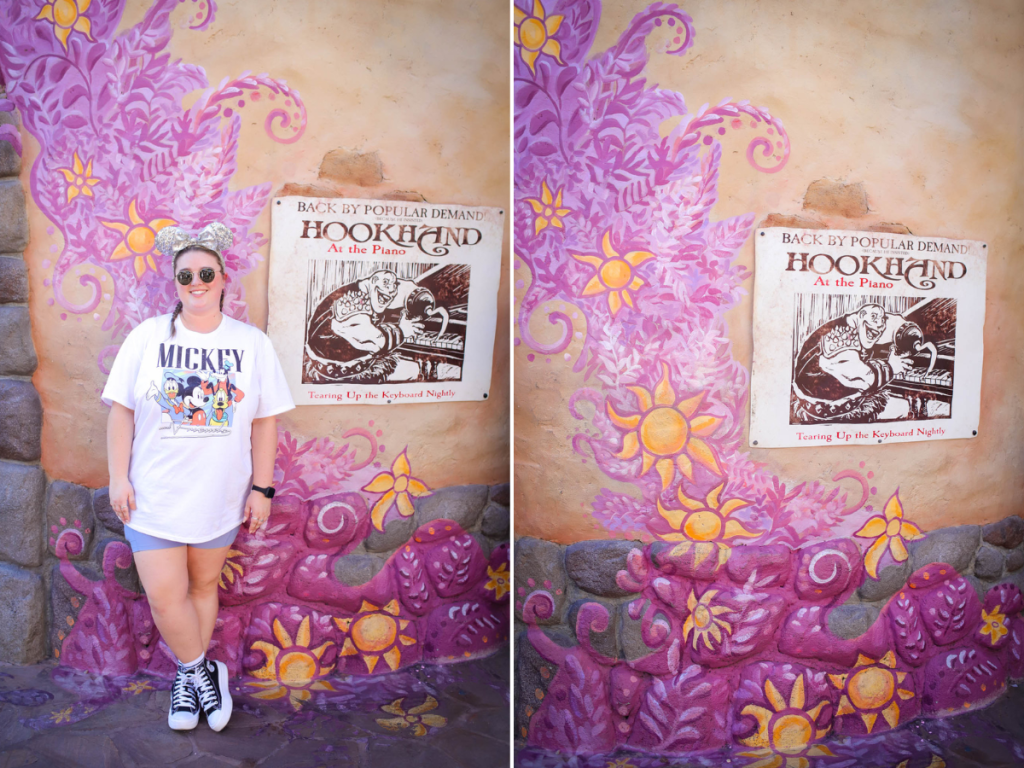 3. Rivers of America Walkway – Frontierland
Along the Rivers of America in Frontierland, there is a walkway that is a little off the beaten path. This walkway goes from Liberty Square to about Splash Mountain. If you are coming from the Splash Mountain area, you will see Cinderella Castle off in the distance. This is a great spot to get a photo with the iconic castle without a lot of other guests in the background!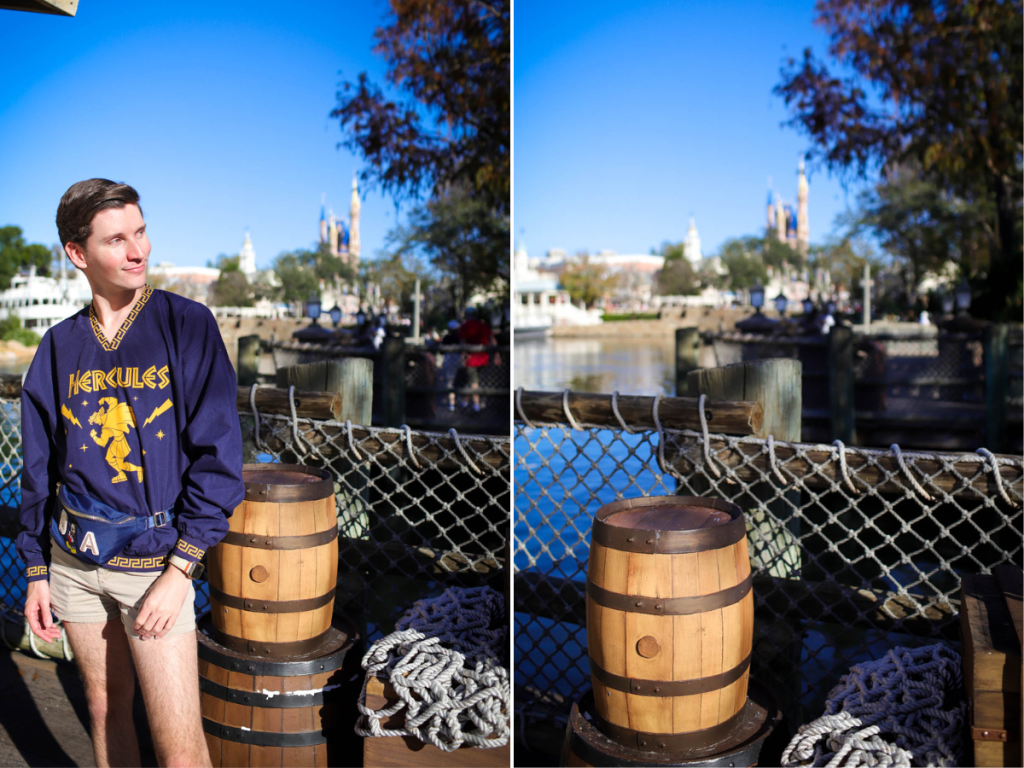 4. Buzz Lightyear Space Ranger Map – Tomorrowland
Calling all Space Rangers! After helping Buzz stop Zurg on Buzz Lightyear Space Ranger Spin, head to this wall! This Space Ranger map used to be the backdrop for Buzz Lightyear prior to COVID-19. With bright, futuristic colors, this photo-op really captures the Tomorrowland theming.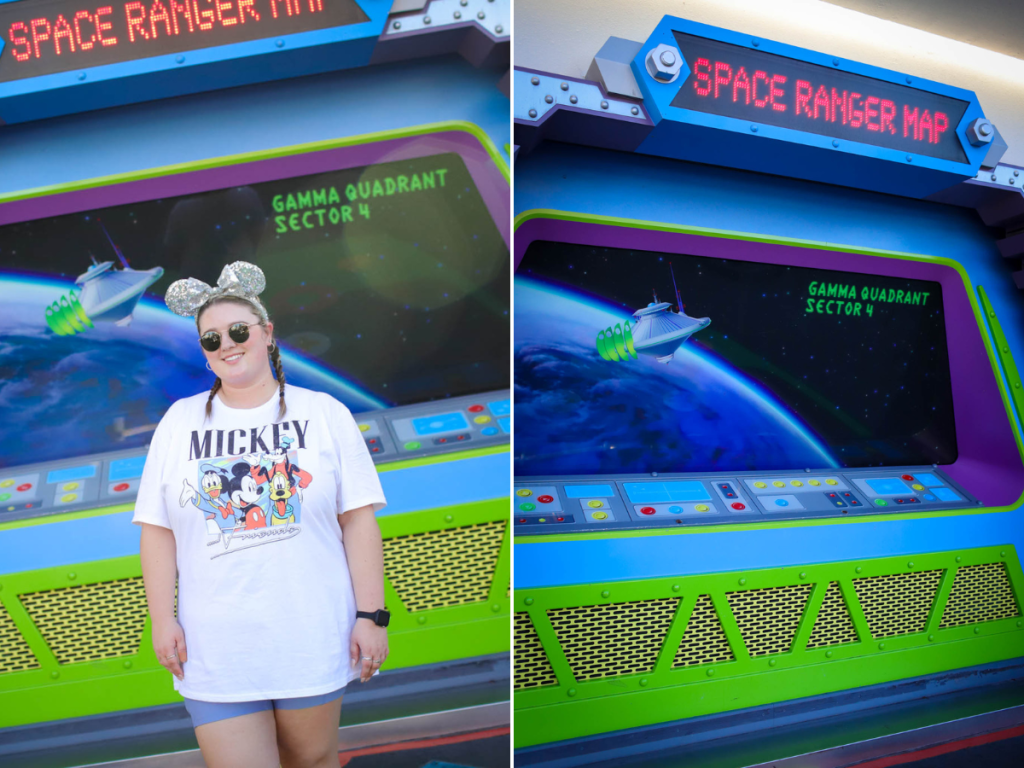 5. Haunted Mansion Exit – Liberty Square
Looking for a spooky photo at one of Disney's most classic attractions? The exit of Haunted Mansion has the backdrop for you! Here you will find some pretty punny mausoleums that are fitting with this attraction's jokes. This spot is especially good for taking photos during Mickey's Not So Scary Halloween Party.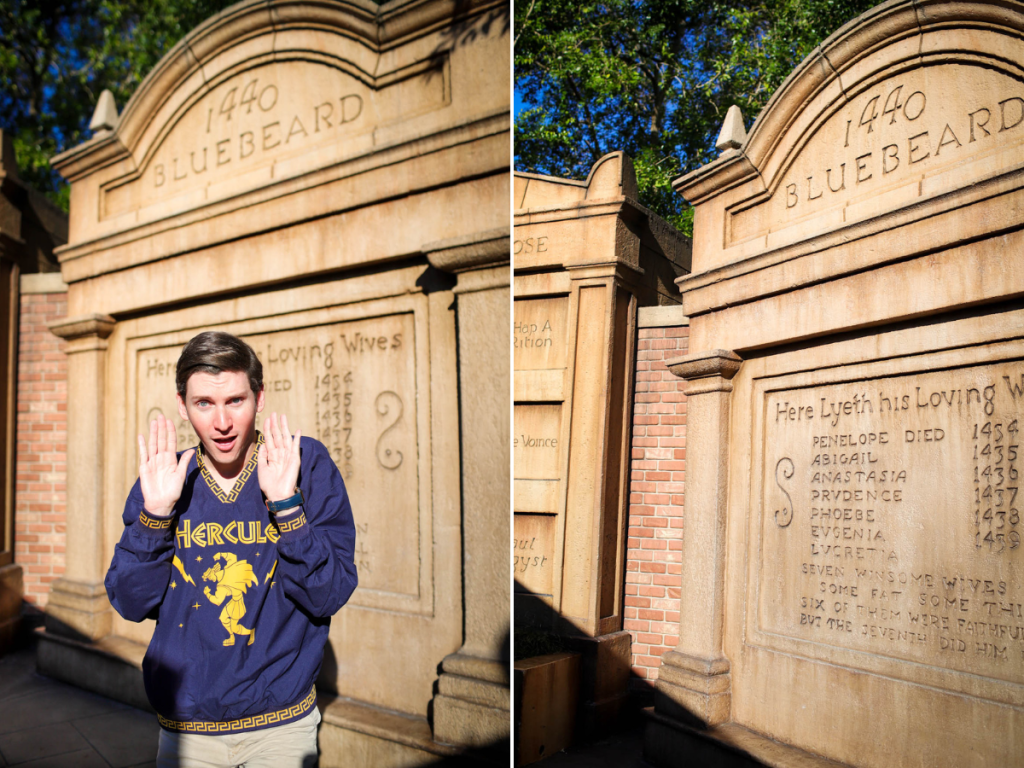 Where do you like to take photos at Disney's Magic Kingdom? Let us know in the comments!
Featured Photo: Emily Murray.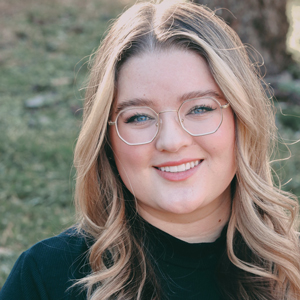 Written by
Emily Murray
Contributing Writer
For as long as Emily can remember, Disney has played a huge role in her life. Her infatuation with Disney resulted in many hours spent rewatching Toy Story and creating multiple powerpoints to convince her parents to book yet another vacation to the "Most Magical Place on Earth". In 2015, Emily followed one of her dreams and moved to Orlando, Florida where she spent just over five years working for the mouse in three separate roles. Emily is passionate about writing and using words creatively and concisely. She loves to make others laugh and hopes to sprinkle a little bit of magic into everything she does.