Magic Kingdom is the most popular Disney park for families with kids, mostly due to the large amounts of attractions that are available. However, the attractions in Magic Kingdom don't just include rides and character meet and greets. Sometimes you can even find a hidden game in the parks that your kids love. One of those is located in Frontierland and is called A Pirate's Adventure. What exactly is A Pirate's Adventure and how do you do it? We have a step by step on how your kids can play!
What Is A Pirate's Adventure?
A Pirate's Adventure is a little-known interactive treasure hunt game that uses Adventureland in Magic Kingdom as the perfect backdrop for a swashbuckling good time! This game is a great way to get yourself or your kids instantly engaged with their surroundings. There are no waiting in lines, and as you progress in your adventure, you are treated to some fun interactive pirate magic along the way!
Now that you know what A Pirate's Adventure is all about, let's explore how to get started and how to play.
Get Your Map
The first thing you will need to do is to head on over to the little shop. You can find the location under the Attractions button on the My Disney Experience App. It is located next to the Plaza del Sol Caribe Bazaar and across from Pecos Bill Tall Tale Inn and Cafe. You will see the sign in front of the small shop.
When you enter you will see that the walls are covered in pirate maps along with maps on a desk next to a couple of touch screen monitors. You will use these monitors to find out which map you are going to take and what your first clue is. Don't worry, there is a Cast Member inside to walk you through the steps if you need.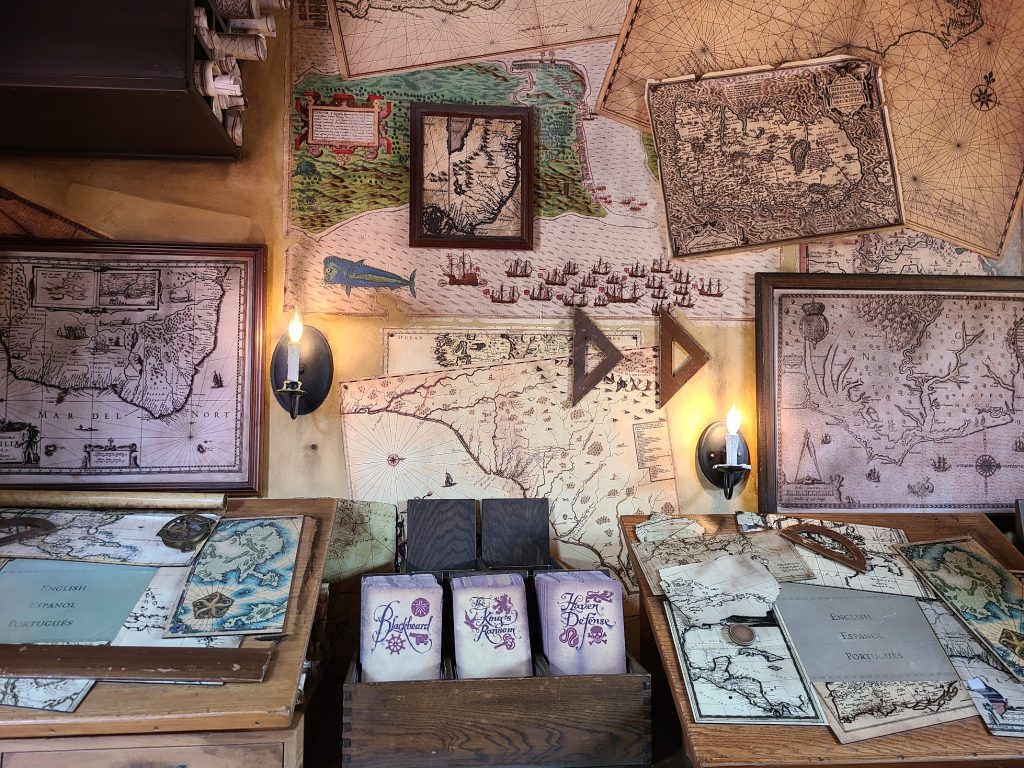 It goes like this:
Step 1 – Scan MagicBand or Pass Card on the star fish picture
Step 2 – Select Language
Step 3 – Computer assigns you a map
Step 4 – Take map and hit OK
Step 5 – Receive first clue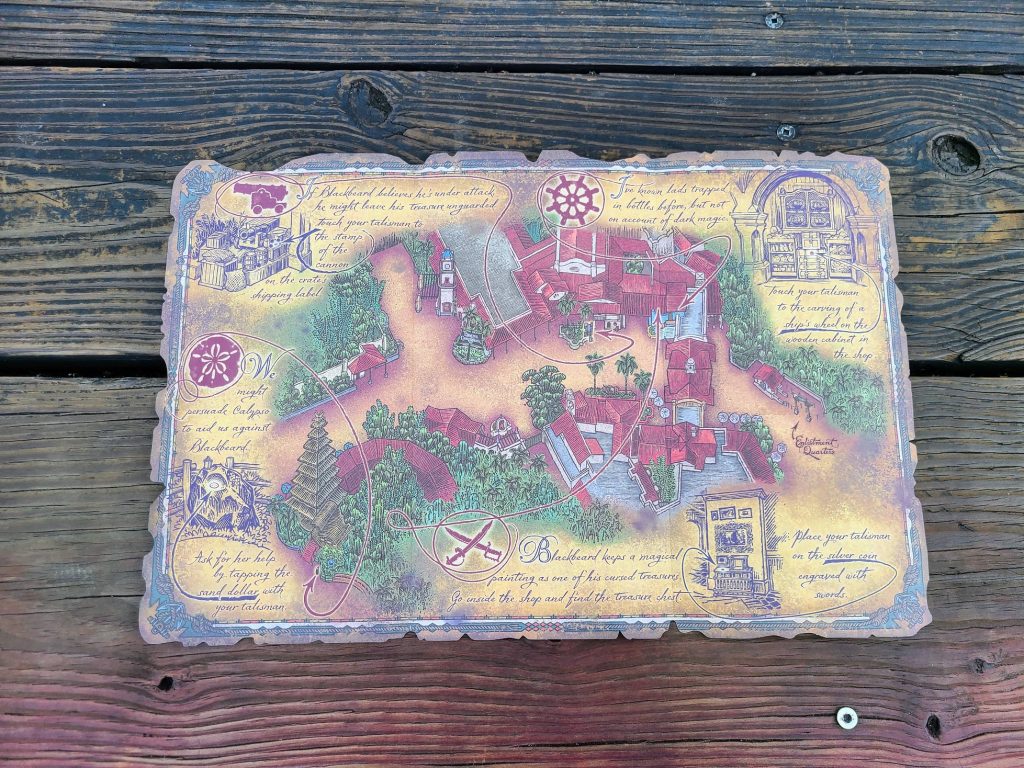 Follow The Clues
The first clue will be one of the symbols on the map and that is the first place you go. The symbols are in red. You follow the line from the symbol such as the cannon, to where it is on the map. All of the spots will be in Adventureland with a couple in Frontierland.
Once you locate the place on the map, you tap your MagicBand onto the symbol and watch the pirate magic happen.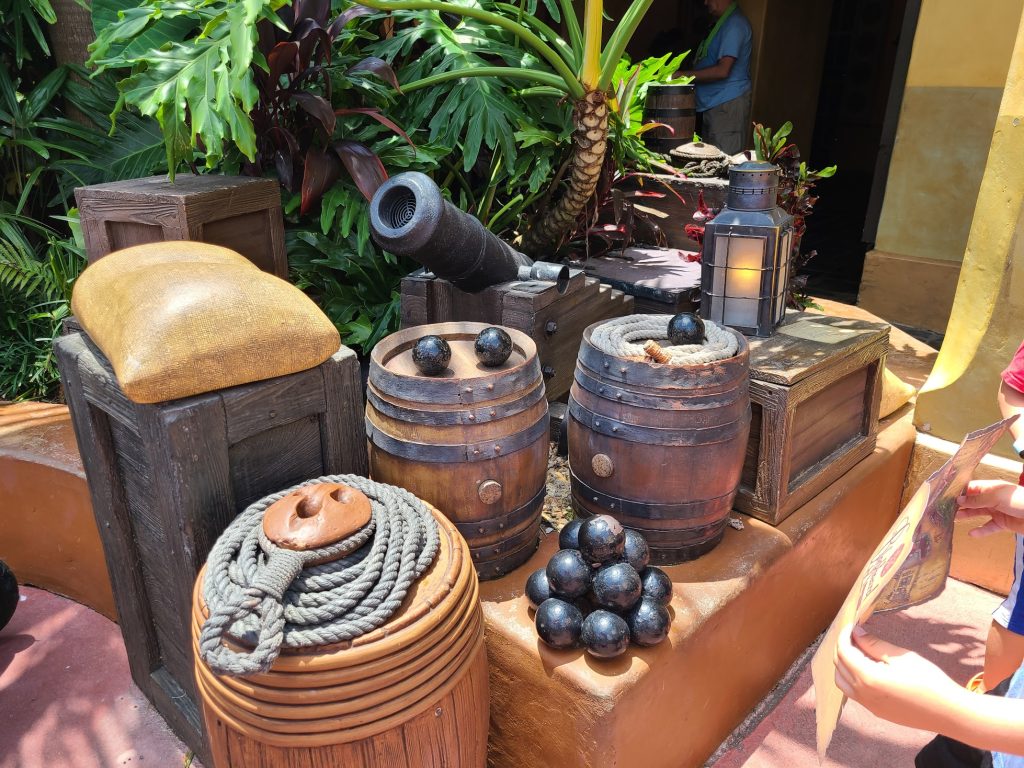 Each map is different, with a total of three or four being available at a time. This means that you and your family can have a few different adventures in Magic Kingdom.
If you stop at a location that is not on your map, the pirate magic won't work, but a mysterious voice will tell you that you are in the wrong place and you can recheck your map.
When you find the right place, the next symbol will light up somewhere in that display. No need to worry if you miss it the first time though, your child can use their MagicBand multiple times at the stops.
Each map has four or five clues on it and when you find them all, your child receives their prize!
The Treasure
What is a pirate adventure without treasure? The last stop on your map will inform you of your victory and show you the golden treasure you have won. Although you won't receive the gold to take home, you do get a fun little souvenir.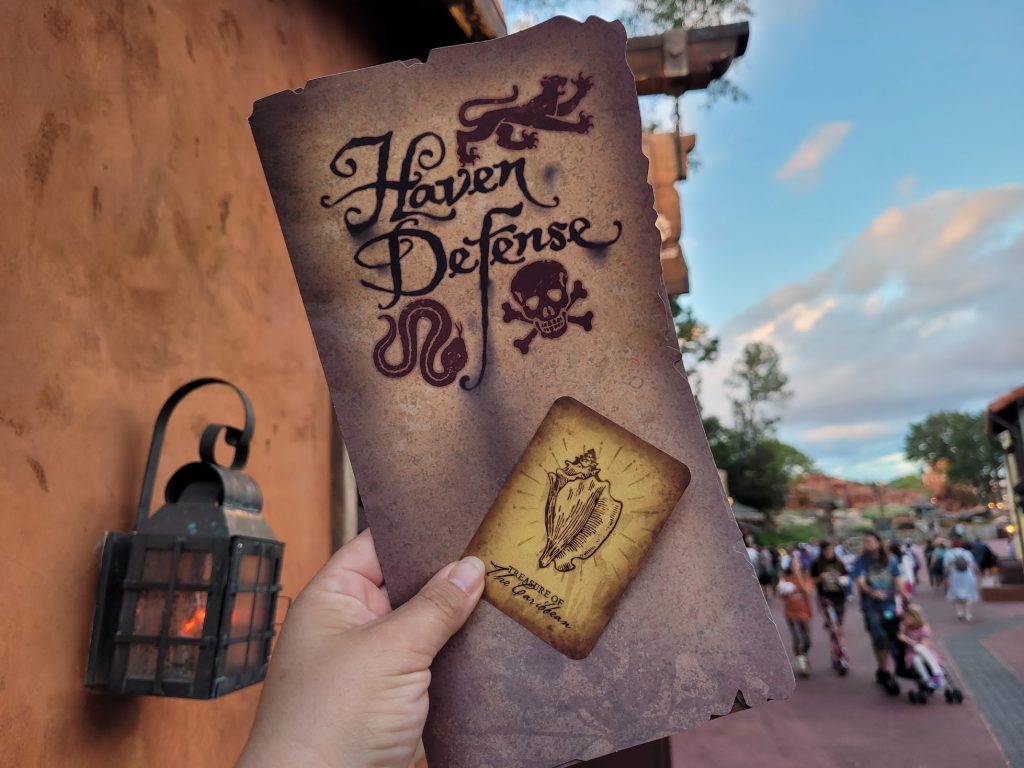 Not only do you get to keep the map, you also get a card with the treasure featured on the front. These are two really fun souvenirs for your child to take home to remember their time as a pirate in Magic Kingdom.
A Pirate's Life For Me
Although many have not heard about A Pirate's Adventure, it is one of the funnest free add ons in Magic Kingdom that you can do. It gives your child(ren) a chance to explore Adventureland, have fun, and get a real sense of accomplishment in the day. It's not just for kids though, kids at heart are also able to play!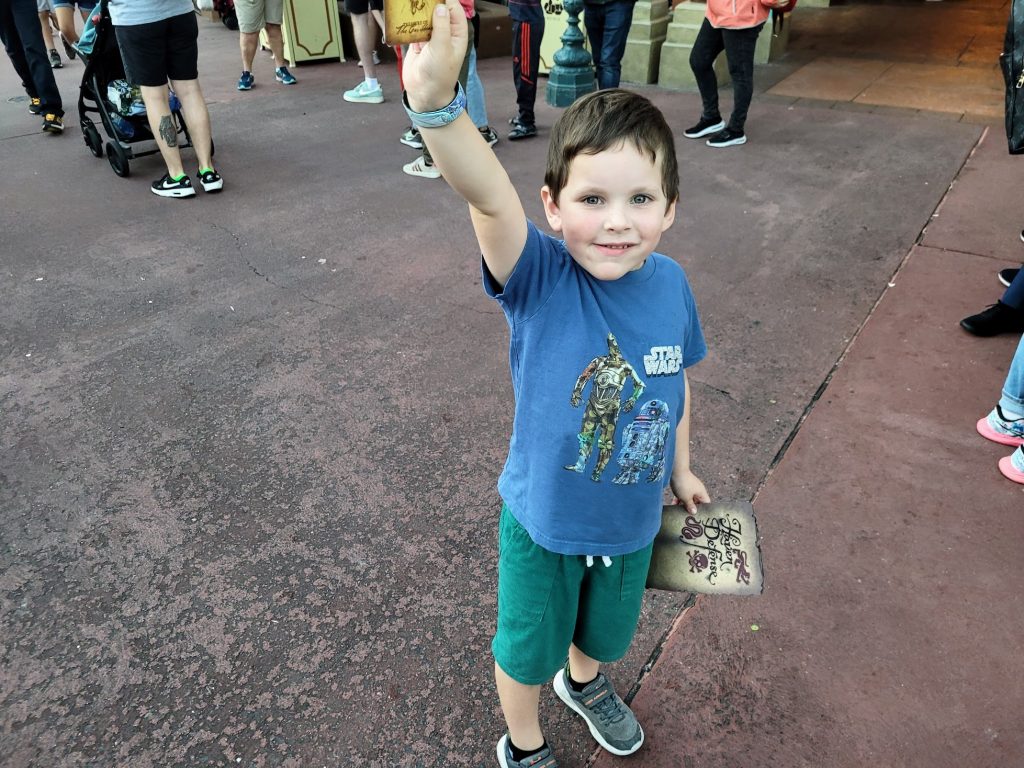 Every time we brought one of the pirate clues to life, children flocked over to see what was going on, begging their parents to try the adventure themselves. If that doesn't say that A Pirate's Adventure is worth it, I don't know what will!
Has your family ever tried A Pirate's Adventure in Magic Kingdom? What were your thoughts on the experience? Let us know in the comments below!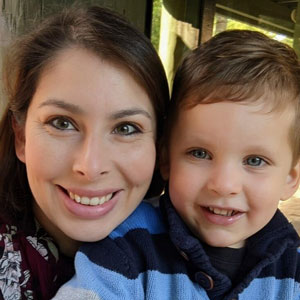 Written by
Rachel Van Norman
Contributing Writer
Rachel fell deeply in love with all things Disney as a little girl. Now as a wife and a mother herself, she shares this Disney obsession with her son and everyone around her. From her love of princesses to eating all the Disney food, Rachel spends her time radiating Disney magic and keeping everyone up to date on Disney news.