The words are huge and tempting on your screen. CHECKOUT. You give in and… Click. Congratulations! You just booked your stay at the Boardwalk Resort on Walt Disney World property!
While you make the preparations for your upcoming vacation, you might be wondering what to do in this beautiful resort. Well, I have compiled 5, yes, 5, very fun things to do during your stay that will make your trip unforgettable. Let's get started!
1. Enjoy the water activities!
This resort is home to the Luna Park pool which features a 200-foot-long waterslide! There is a stereo that blasts Disney songs and iconic tunes, as you swim in the cool water. It is also important to point out that there are lifeguards posted on every corner, making sure the kiddos are safe.  Furthermore, Luna Park Crazy Play Area is nearby which has a kiddy pool and playground.
Additionally, if you don't have children or if you simply want a break (for all the moms out there, I got you) from the crowd, there are 2 leisure pools on property that are also available. The pools are a perfect way to have fun under the Florida sun!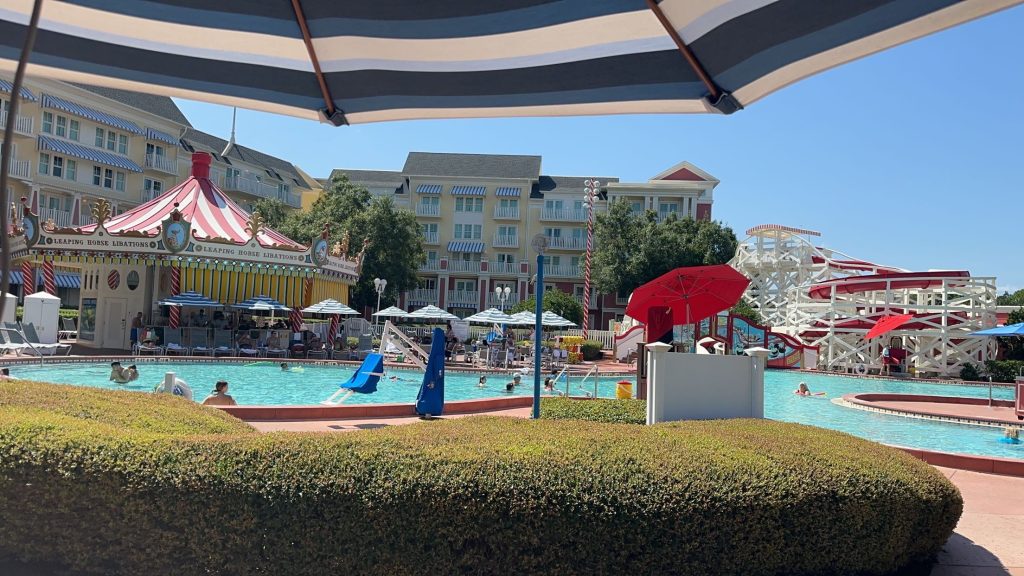 2. S'mores and Movies!
Who doesn't love a squishy, chewy marshmallow on a stick! Take advantage of the free marshmallows provided at Village Green from 6:30-7:30pm nightly. If you want to add chocolate and graham crackers, you can for an extra charge. You can also enjoy a Disney movie under the stars, which begins at 8:00pm every night (movies are different every night so you can look at the board or ask a cast member to let you know what film will play).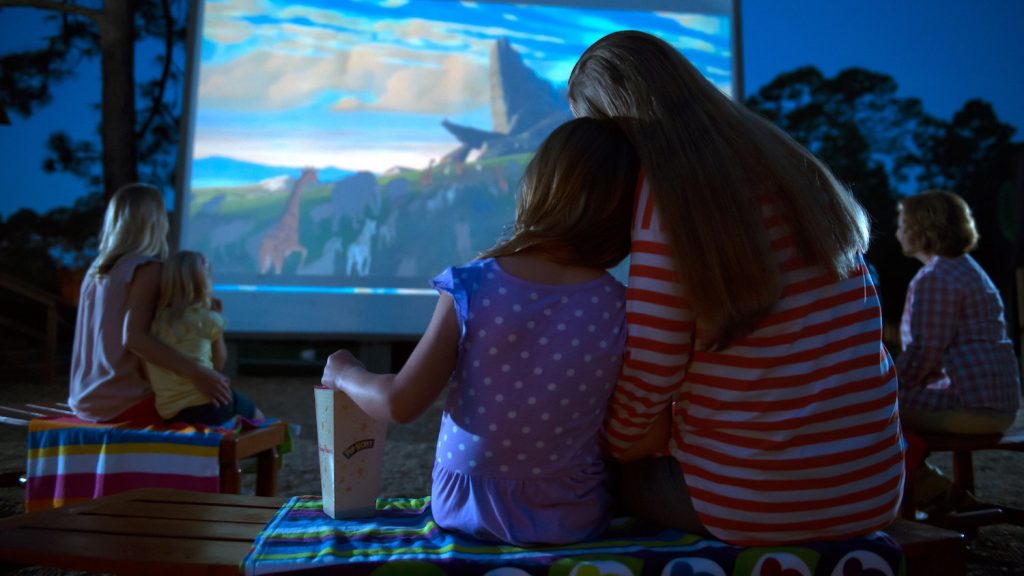 3. Take silly pics at the Photo Pass photo booth!
"A photograph keeps a moment from running away." If you love to document your trip through a lens, the Boardwalk resort is perfect to take some fun photos! You can take advantage of the Photo pass photo booth, located directly on the promenade pier, which lets you either 1) download your pics to your My Disney Experience app for free, using your MagicBand or 2) pay $5 for 3 physical photo strips. The choice is yours.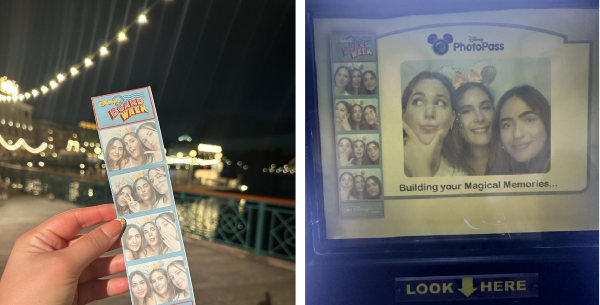 You can also walk around the Boardwalk resort, take pictures as you go or find spots that make for an aesthetic photograph. All in all, photos are a fun way to make the most of your stay.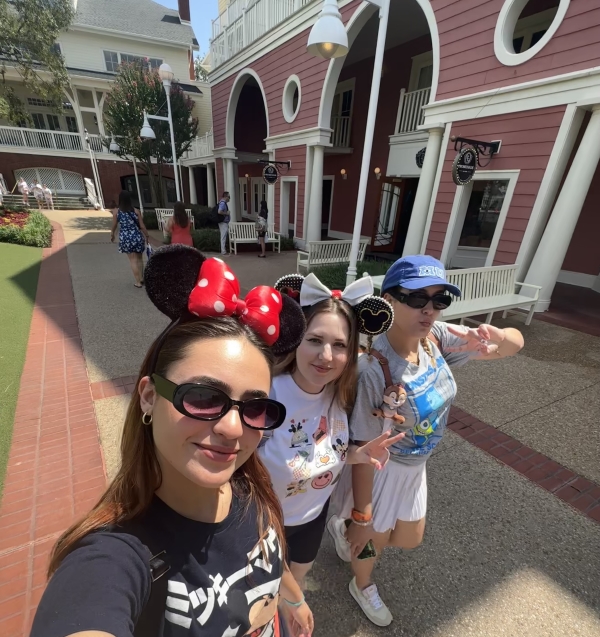 4. Try the outdoor and indoor activities!
The Surrey bikes are super fun to do with a group. You can rent a 2-person or 4-person bike for $25 per 30 min. If you'd rather not splurge, have no fear! The Boardwalk resort property has Tennis & Pickleball courts available to play on and are free for guests (open from 7:00 am-10:00 pm).
If you are not a fan of the outdoors, you can try the Side show games arcade near the Luna Park pool (for a fee) or visit the Ferris W. Eahlers Community Hall. Here you can make crafts, play boardgames, video games, foosball, billiards, ping pong, air hockey or shuffleboard. The possibilities are endless!
5. Enjoy the fireworks and nighttime entertainment!
On select nights on the Promenade pier, you can watch silly free shows from the Boardwalk Buskers. They are different live entertainers that do an array of things e.g., juggling, singing, and magic tricks.  You can also enjoy the EPCOT fireworks directly on your balcony or on the Boardwalk pier, which makes for a perfect nighttime finale.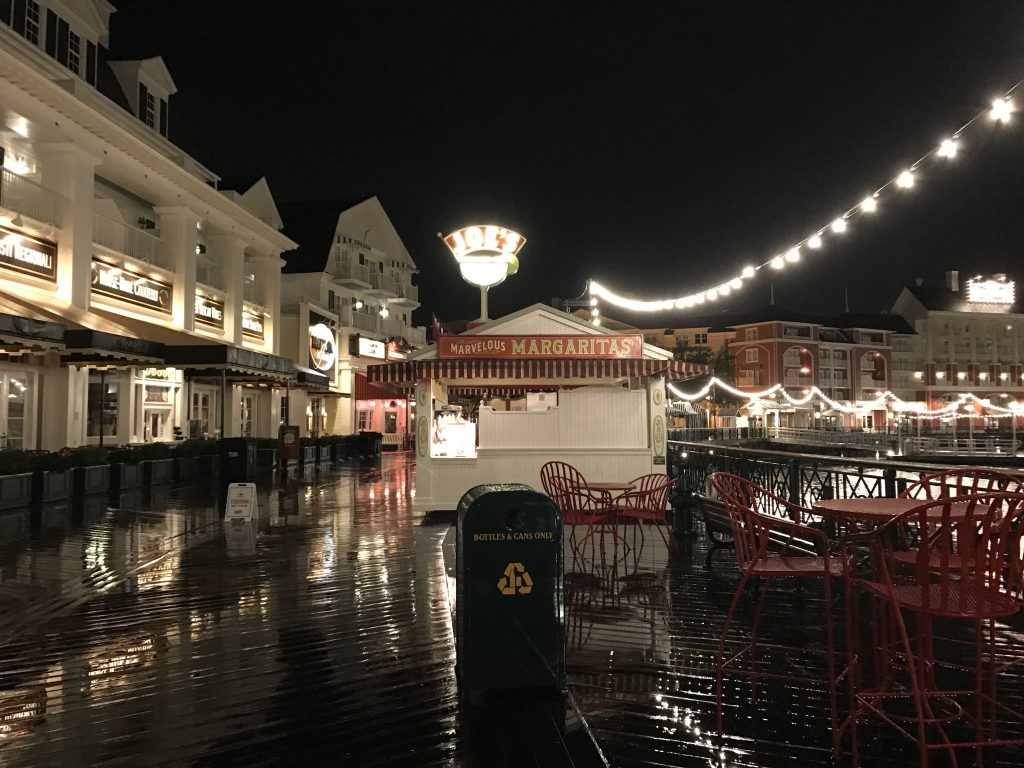 The day has arrived. You make it to the Boardwalk Resort and the smell of green clover and aloe hits your nose follicles. After days of preparation, you finally made it to your destination. The day is young, you feel happy and oh yeah…it's time to check-in.
While the Disney parks do offer lots of excitement, there are plenty of fun things to do at all the DVC resorts on property. My wish is that you, dear reader, can have fun during your stay at DVC'S Boardwalk resort, by following my guide. Go make memories that you will cherish for life!
Featured Photo: Emily Murray.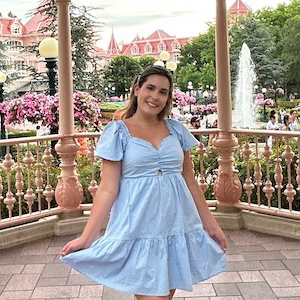 Written by
Maria Mora
For as long as Maria can remember, there was always a Disney movie playing in her house. Whether it was The Little Mermaid, Dumbo, or Tarzan, she became enthralled with all things Disney. She has visited the Disney Parks over 100 times and on different continents! Her love of Disney goes hand in hand with her love of reading, which has motivated her through the years to become a zealous writer. She hopes that whatever she does helps her community. After all, with a little faith, trust, and pixie dust, anything is possible!