Like many vacationers who visit Disney World, you might have a set budget for your trip. From the park tickets to the souvenirs, the expenses of your vacation can certainly add up quickly in the most magical place on earth; but even with a strict budget in mind, who wants to forgo enjoying one of the best parts of visiting Disney World–the food!
Fortunately there are a number of delicious treats in Disney World that are available for under $10, making them a treat for both your taste buds and your wallet. Try one of the following for a budget-friendly, delicious snack in Disney World.
1. Warm Cinnamon Roll at Gaston's Tavern – $6.79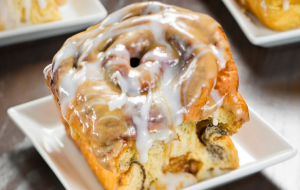 A truly enormous sweet treat awaits you at Gaston's Tavern, where the infamous Warm Cinnamon Roll is available for just $6.79 (plus tax). This tasty pastry is large enough to share, with plenty of icing to satisfy your sweet tooth.
2. Lunch Box Tart at Woody's Lunch Box – $4.49
In Toy Story Land, visit Woody's Lunch Box to try one of their daily Lunch Box Tart offerings. At $4.49 apiece (plus tax), this is an affordable and photo-worthy snack. Currently featured are the Raspberry Lunch Box Tart with raspberry marmalade filling, coated in a strawberry fondant and crispy pearls; or the Sweet Potato Lunch Box Tart with sweet potato filling, cinnamon-brown sugar icing, and topped with toasted marshmallows and pecans.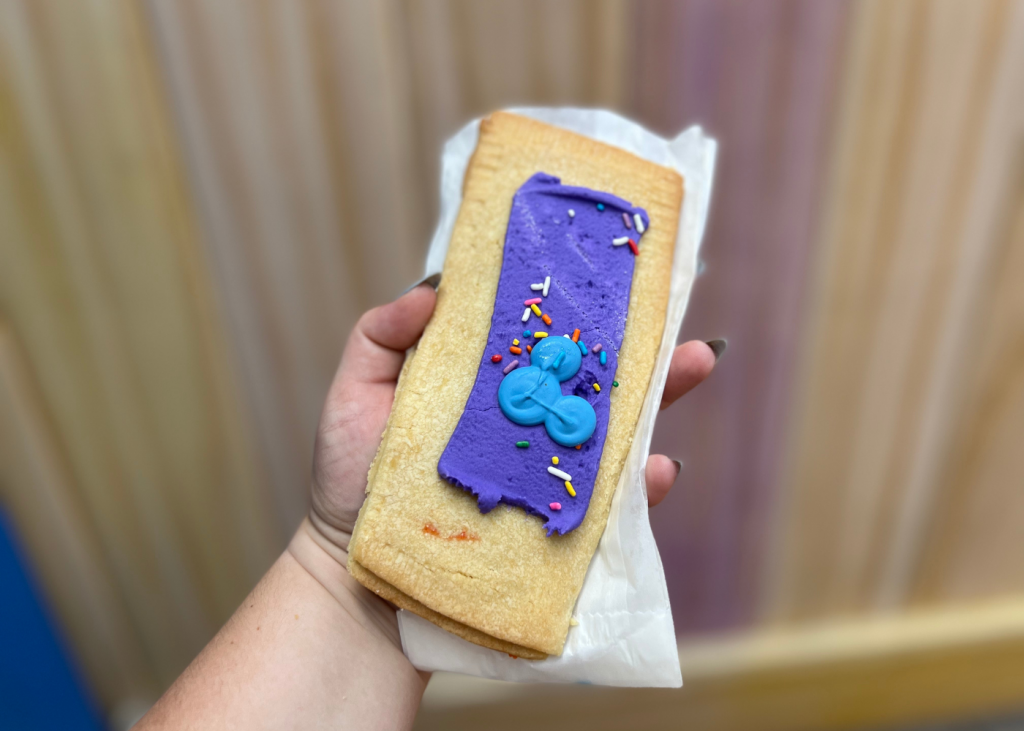 3. Grilled Corn at Harambe Fruit Market – $5.29
If you're hungry for a savory snack during your visit to Animal Kingdom, head to Harambe Fruit Market (near Kilimanjaro Safaris in Africa). The seriously underrated grilled corn on the cob is well-worth the $5.29 (plus tax), and can be purchased with or without African Spices.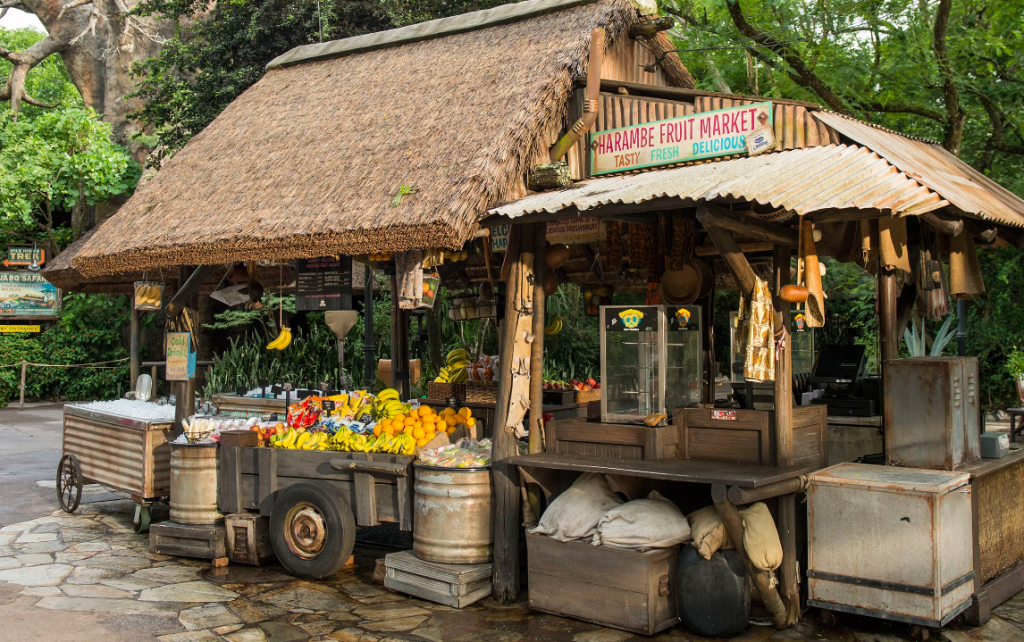 4. Starbucks Drinks at All Parks – Under $10
Even in Disney World, you can get your Starbucks fix! You'll find a menu of familiar Starbucks beverages at Main Street Bakery in Magic Kingdom, The Trolley Car Cafe in Hollywood Studios, Creature Comforts in Animal Kingdom and Connections Cafe in EPCOT. Similar to a regular Starbucks outside the magical bubble of Disney World, the majority of the beverages are less than $10 and can provide you with the necessary caffeine fix to power through a full park day.
5. Caramel Treats at Karamell-Küche – Under $6.99
The smell of delicious, freshly-made caramel treats wafting out the door makes it hard to pass by Karamell-Küche in EPCOT's Germany Pavilion without stopping in. Karamell-Küche offers a counter full of Werthers caramel delights such as freshly made caramel popcorn, bars, caramel apples, cookies and more. The bars, cookies and caramel squares run from about $4.49 to $4.99, while a bag of caramel popcorn is $6.99 (plus tax). Go ahead and mobile order your goodies to save time!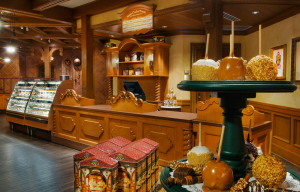 6. Dole Whip at Select Locations – Under $7.49
No Disney World snack list would be complete without mention of the infamous DOLE Whip. This sweet, refreshing soft serve is the perfect way to cool off on a hot park day. You can find a multitude of flavors, limited-edition specialties, floats and even alcoholic versions across Disney World, with the majority running from $5.99 to $7.49 (plus tax). For a complete list of where to get your DOLE Whip fix, read more here!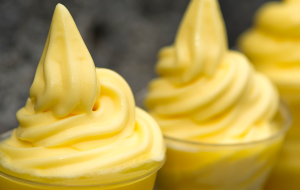 From Mickey bars to pretzels, there is certainly no shortage of snacks in Disney World! What is your favorite budget-friendly treat when you visit? Tell us in the comments below!
Featured photo by Emily Murray.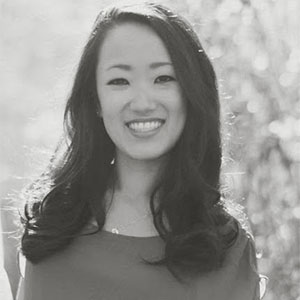 Written by
Leia Cullen
Leia is a proud mom of two boys. She has been in love with Disneyland and Disney World since her first visit to the parks many years ago, and she continues to relive the magic now with her family. She is passionate about creating helpful content that shares news or information about all things Disney, in the hopes it helps others create their own magical moments.