Dining at Disney World is a great experience since there are so many options. With selections and cuisine for any taste, you're sure to find the perfect meal. Planning ahead with reservations is always recommended for table service locations, but sometimes you don't have time to make a reservation or you're feeling spontaneous. If you don't have a dining reservation, there are several wonderful options to choose from across property. Today, we're taking a look at the options available at Disney Springs. 
Earl of Sandwich
One of my favorite lunch spots at Disney Springs is Earl of Sandwich. Here you can enjoy "The World's Greatest Hot Sandwich!". Grab a sandwich from a 250-year-old royal legacy perfected by the sandwich inventor's descendants – I mean, how cool is that? There is a wide variety of menu options to choose from, including delicious signature drinks such as Earl Grey lemonade, a refreshing twist on the Arnold Palmer.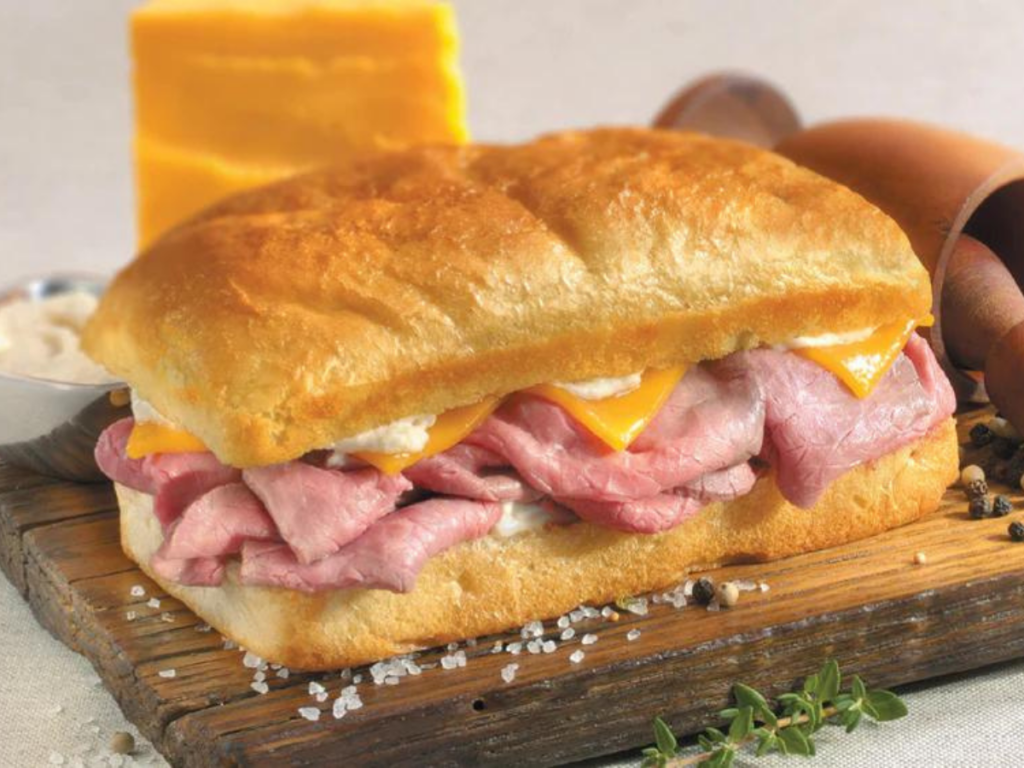 Everglazed Donuts & Cold Brew
Did you know you can get meals at this delicious confectionary? Along with the iconic donuts and cold brews, you can also grab delicious snacks and sandwiches. Secluded between AMC and Splitsville, this little spot is typically quiet and away from the rush of the shopping center. You can also find a great photo spot in their outdoor sitting area.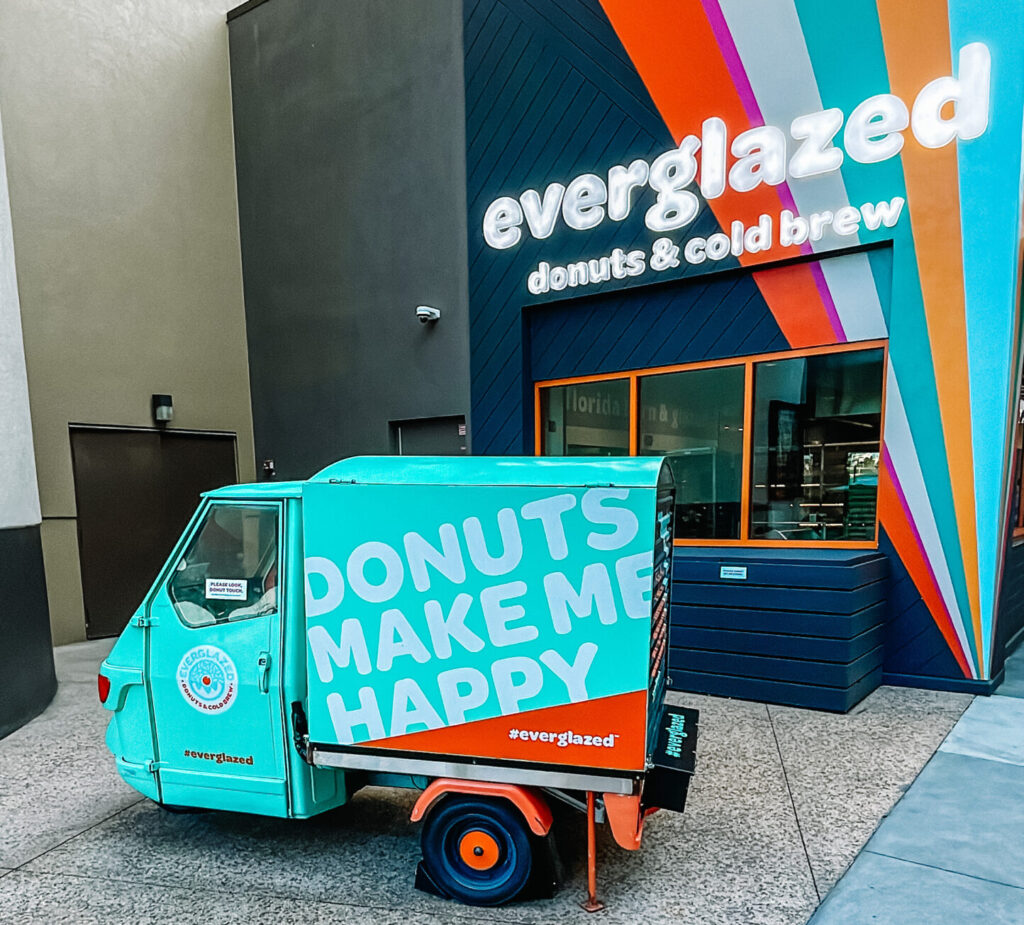 Chicken Guy!
One of the most popular places in Disney Springs thanks to celebrity chef Guy Fieri! If you're looking for the perfect place to satisfy your chicken cravings with a quick fix, this is exactly where you want to be. Menu options include chicken tenders, skewers, sandwiches, and salads that can be paired with over 20 varieties of house-made sauces. Whether you're a dipper, slatherer, or smotherer, you will crave these flavor-bursting sauces.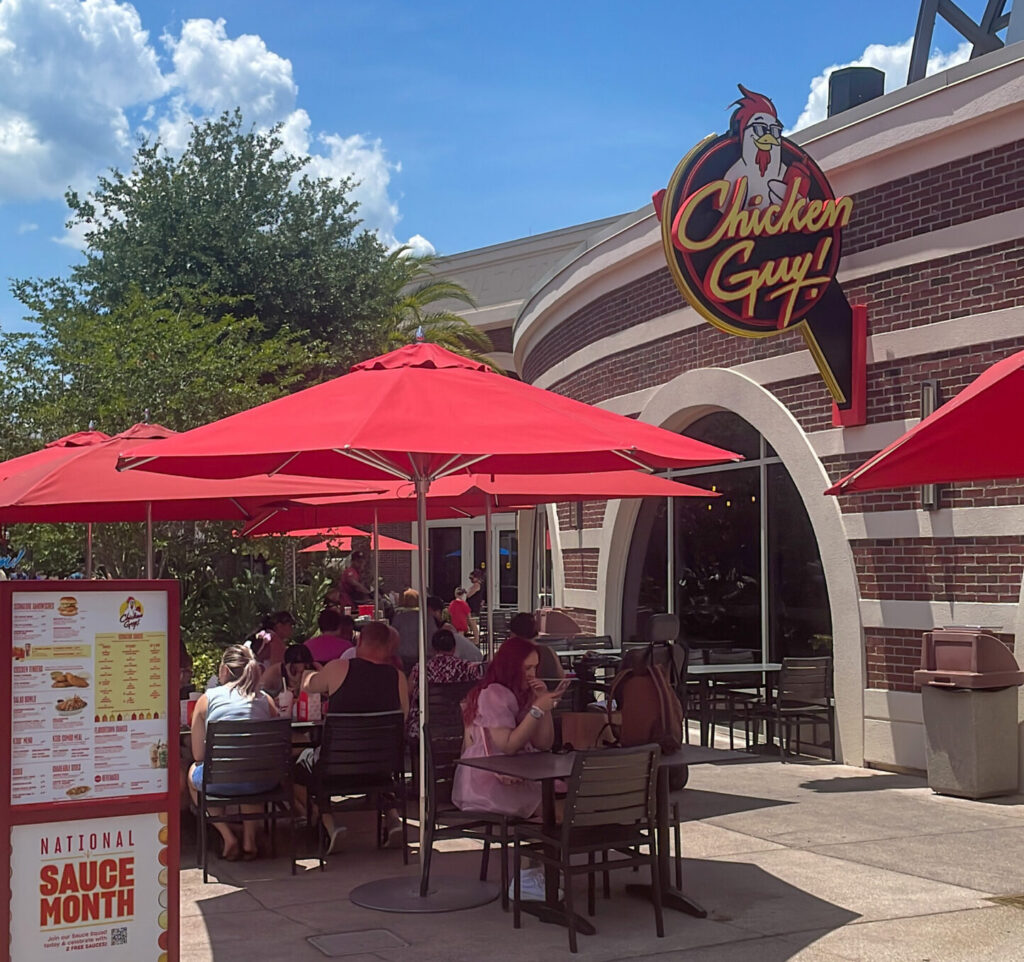 The Basket at Wine Bar George
A personal dining favorite is Wine Bar George. But did you know they have a grab-and-go counter? Here you can find menu favorites of snacks and drinks. One of the best options is the custom picnic basket. Build the perfect picnic with your favorite menu selections – including mac and cheese bites, charcuterie, frozacto mimosas, and more! Enjoy a peaceful, gorgeous al fresco meal with a custom picnic and spend some quality time together without the rush of being in a restaurant.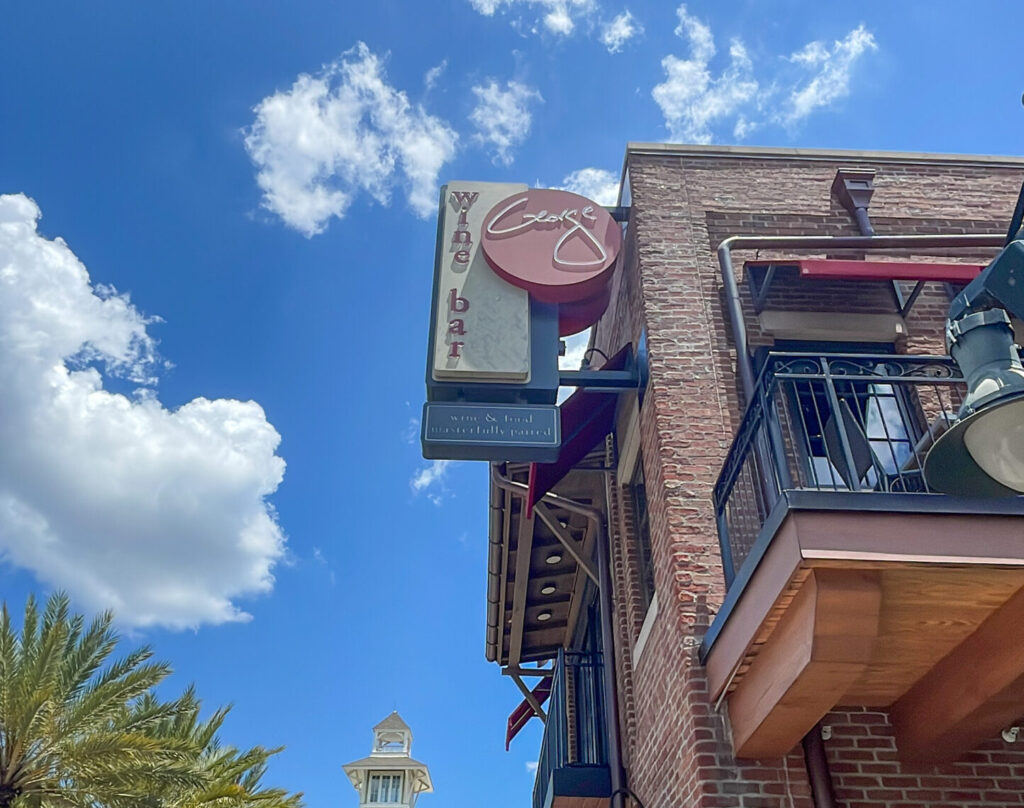 Blaze Fast-Fire'd Pizza
This popular pizza place is a must-visit in my opinion. Not only is their pizza mouthwateringly delicious and cooked to perfection, they only use clean, simple ingredients with no artificial colors, flavors, preservatives, or sweeteners. I love this place because it's a quick fix for meals and they offer gluten-free crust. Not in a rush? Grab a seat on their covered porch and take in the gorgeous views of the water and Florida sunset.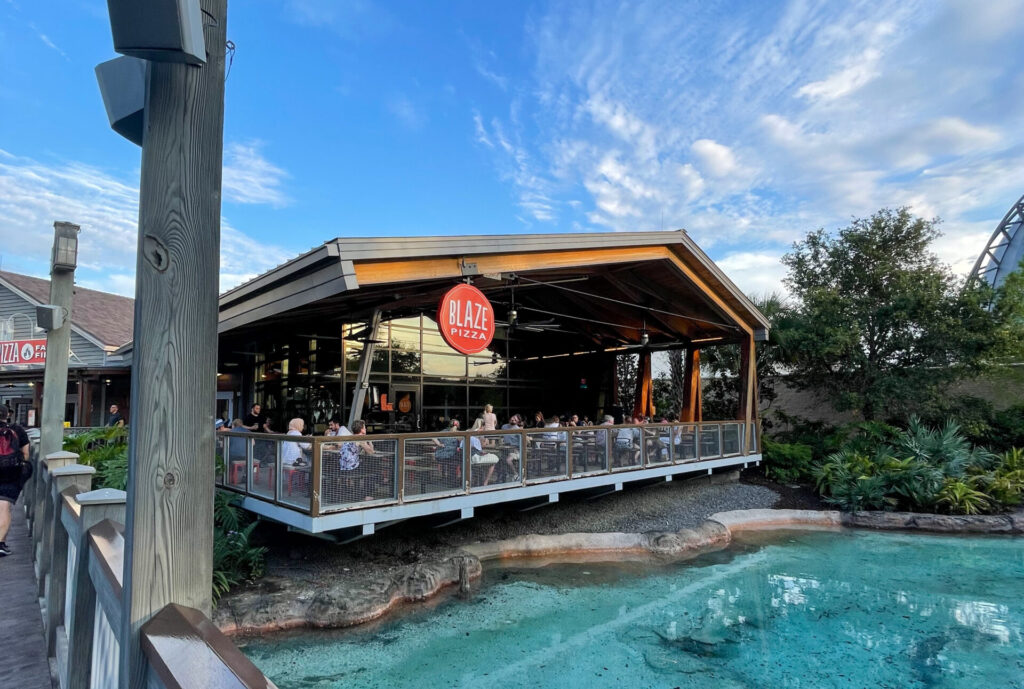 D-Luxe Burger
Even in the middle of all the wonderful offerings, Disney has to offer you just need a good burger. Well, the place you want to visit is D-Luxe Burger in Disney Springs. From classic burgers to signature creations, you won't leave disappointed. One of the most popular menu items is the Southern Burger that's topped with Pimento Cheese, bacon, and a fried green tomato – mouthwateringly delicious!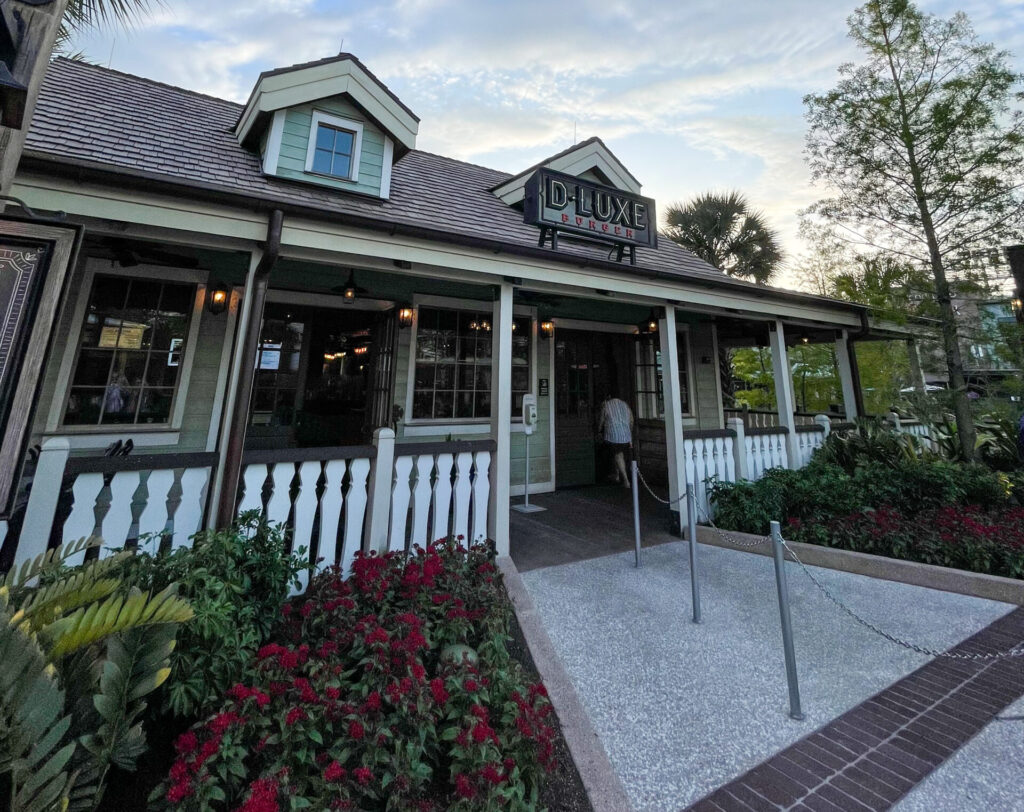 Cookes of Dublin
Stop by the pub for an authentic Irish meal from this family-owned restaurant. Fans of Raglan Road Irish Pub and Restaurant will definitely want to add this to their list of places to try! Choose from dishes made with the freshest and most authentic ingredients, such as traditional fish and chips. This is the perfect alternative if you don't have time to sit down at the neighboring pub but need to satisfy your cravings.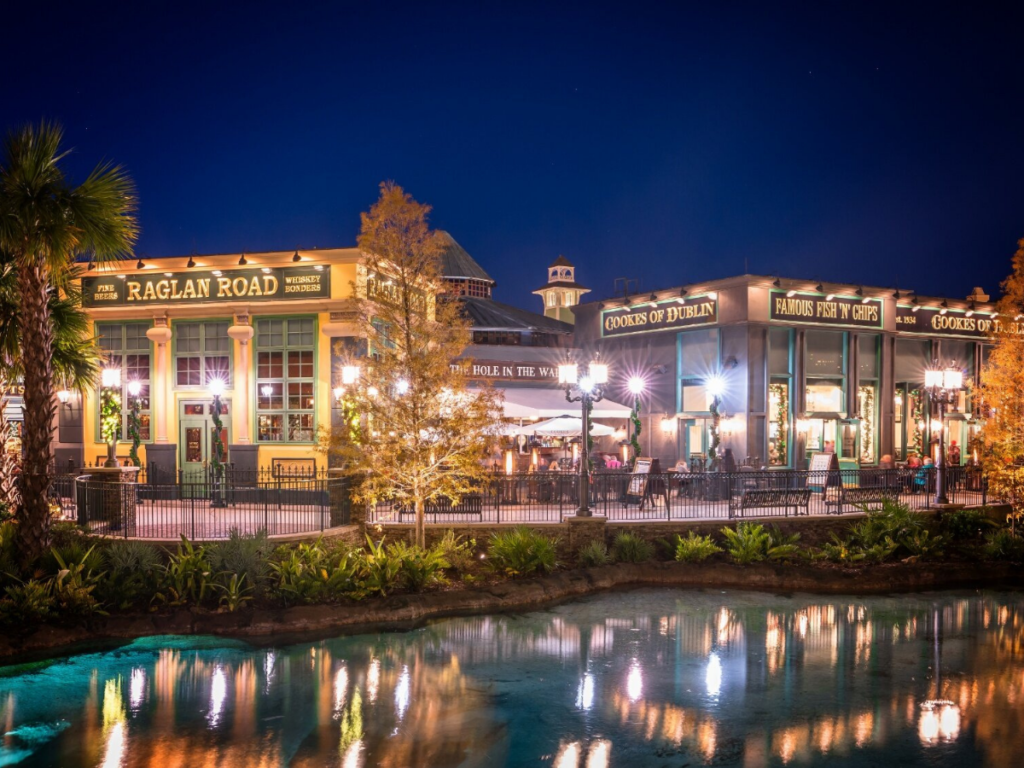 Morimoto Asia Street Food
An iconic restaurant at Disney Springs is Iron Chef Morimoto's flagship restaurant. If you find yourself without a reservation, but still want to try this delicious cuisine don't fret because you can visit the quick-service eatery. Try delicious dishes inspired by Pan-Asian fare and traditions dating back to the 14th century.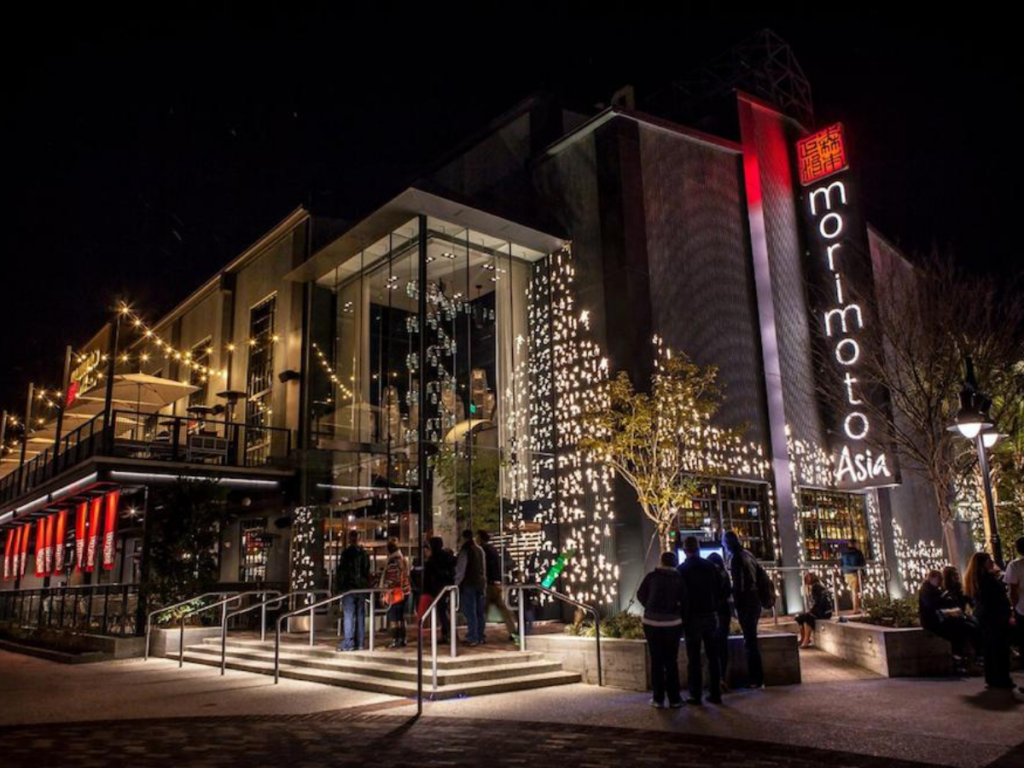 Pepe by José Andrés
Not able to grab a reservation for Jaleo by José Andrés. Not to worry! You can still experience the culinary genius of Chef Andrés. Amazing Spanish food-truck fare on a menu of flavorful comfort food authentic to the tastes of the Chef's native country. World-class menu offerings are available made from the finest of ingredients. Did you know Disney Springs is home to the first brick-and-mortar location of his wildly popular D.C. located food truck? Now you do!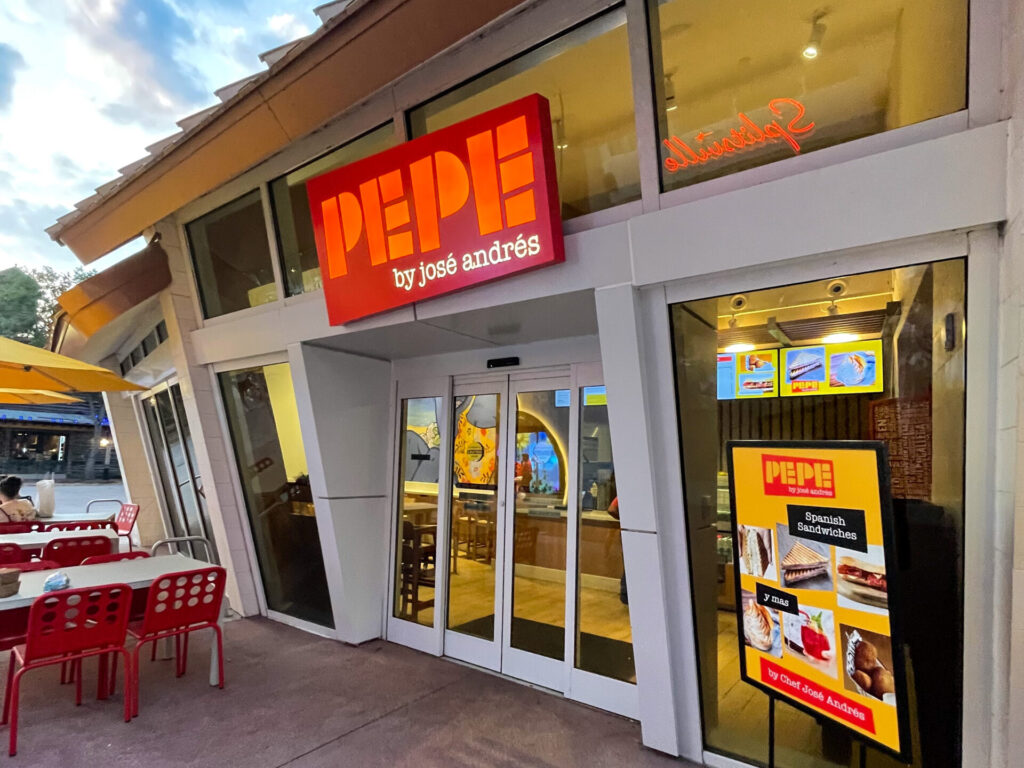 The Polite Pig
Here you will find mouthwatering flavors you can't resist – simply walking by this delicious barbecue spot will leave you hungry for this modern, Florida-inspired barbecue. Satisfy all of your appetites with savory wood-fired fare and a large selection of whiskies, hallmarks of this family-run eatery owned by local culinary legends James, Julie, and Brian Petrakis. There are plenty of menu options for palates not desiring BBQ and younger guests.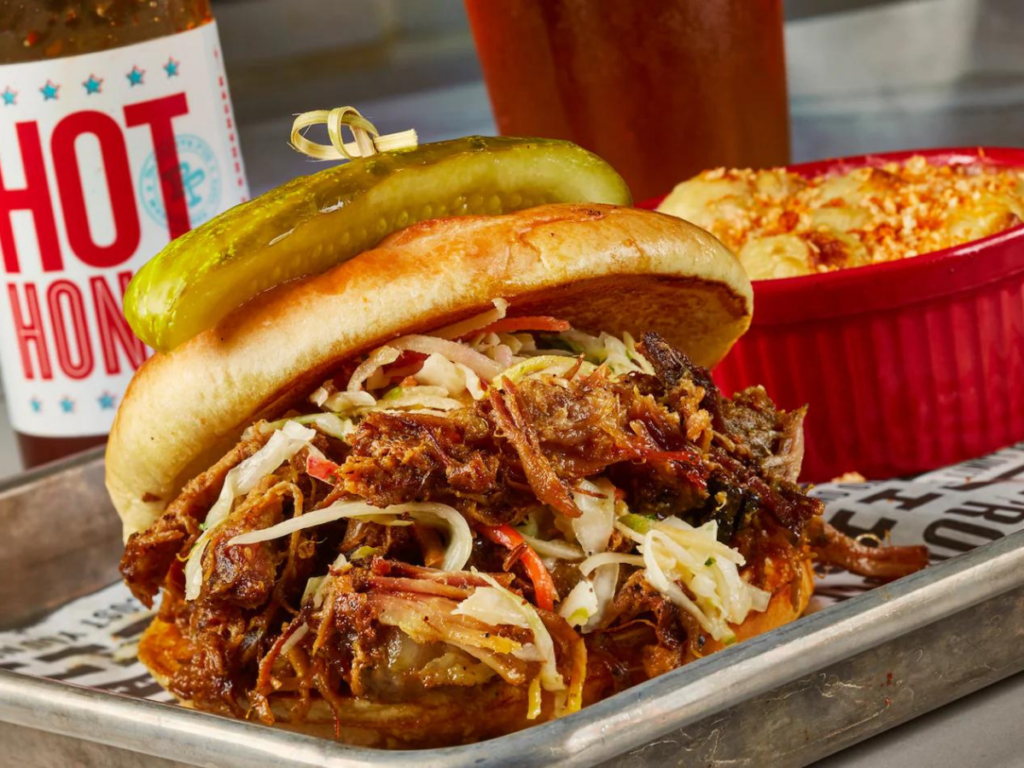 YeSake Kiosk
Poke bowls are a delicious option, and easily portable while strolling around exploring all Disney Springs has to offer. Visit YeSake Kiosk and build your own poke bowl at this street food-inspired outpost. You can also find frozen beer and sake slushies here!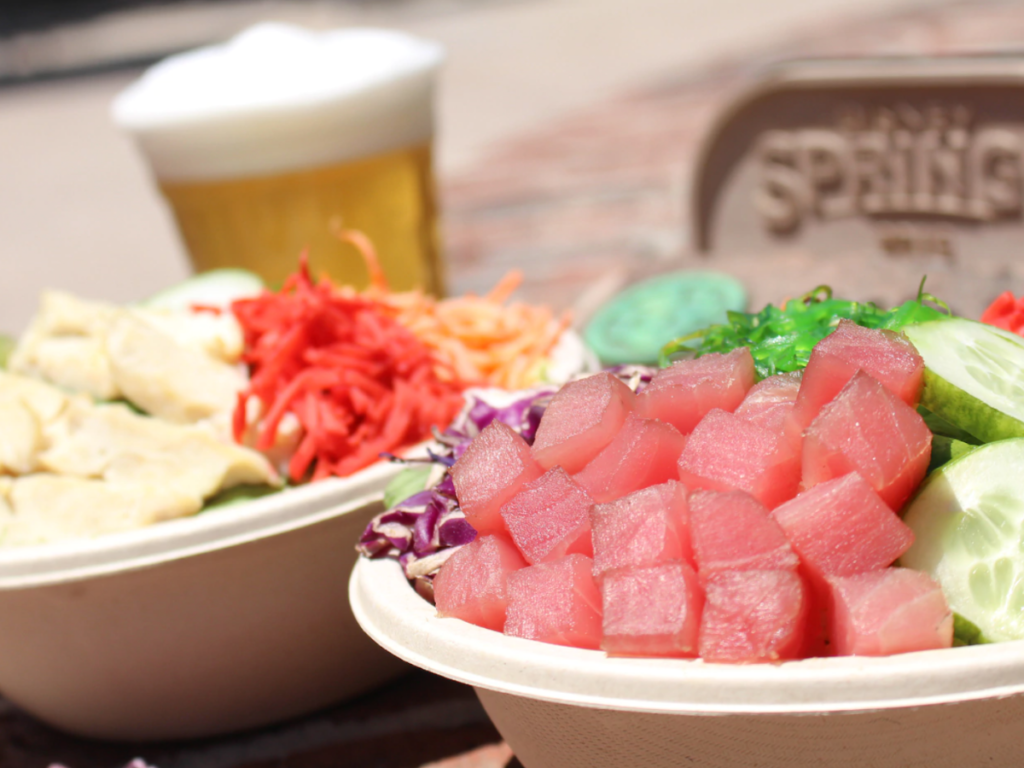 The Daily Poutine
Experience a Canadian favorite at this quick-service kiosk. Prepare your taste buds for a cheesy, meaty, melty experience they won't soon forget. This staple consists of thick-cut French or yucca fries smothered in cheese curds and gravy. You can choose from a variety of different options if you're feeling something a little more than the classic style.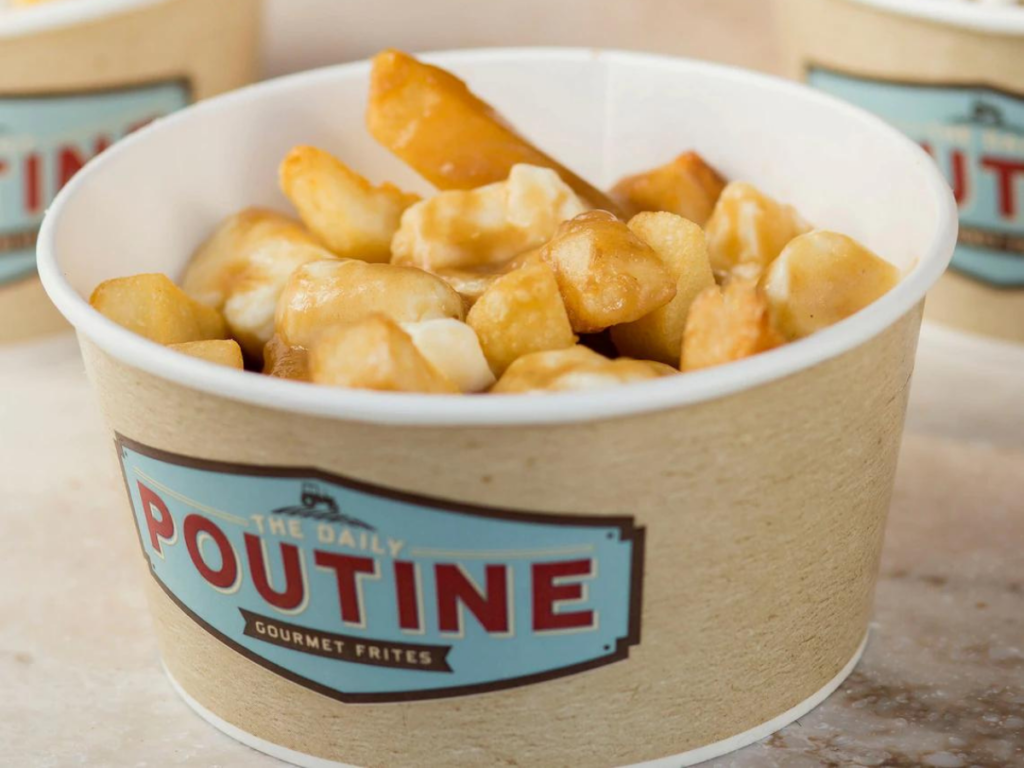 B.B. Wolf's Sausage Co.
Artisan sausages are available for order on the go. Satisfy your hunger cravings after a long day in the Florida heat with hearty selections from this gourmet kiosk. There are vegetarian options available, so everyone can still enjoy this delicious option.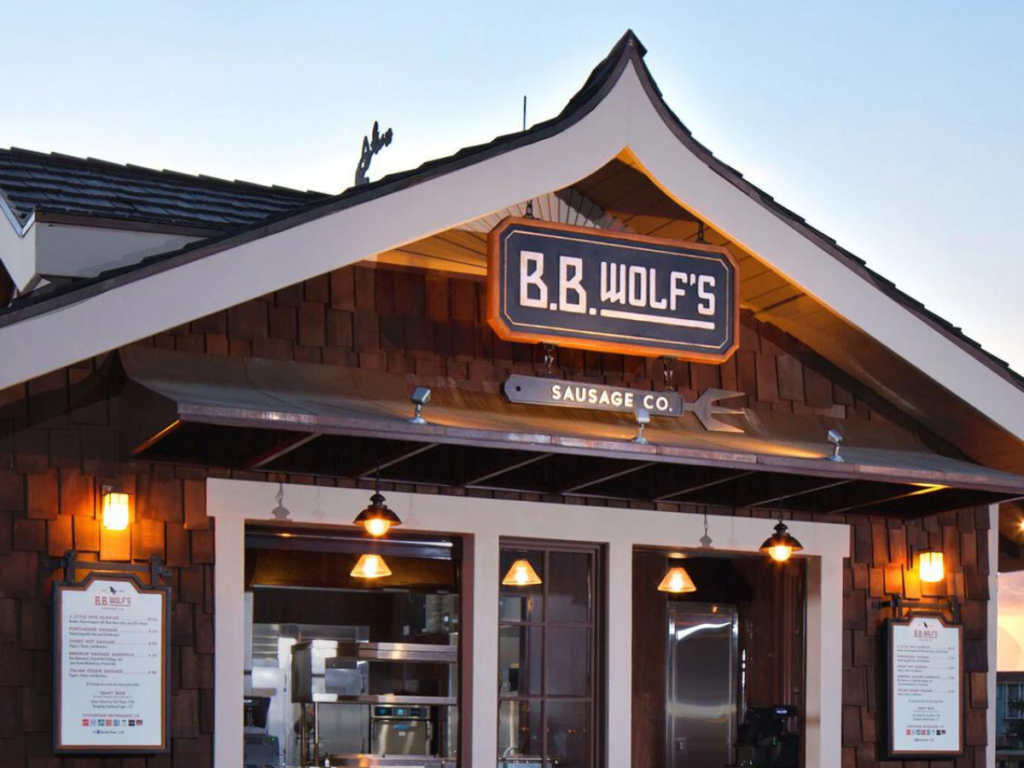 Food Trucks
Not feeling a restaurant and looking for something fresh and different? Looking for a quick grab while you stroll around Disney Springs? Then check out the Food trucks in Exposition Park! Satisfy your cravings with street cuisine with a gourmet flair. These are not the typical food trucks you'd expect to find anywhere else. With a variety of options, there is something for all ages to enjoy. An important reminder: Food trucks may not be stationed at Exposition Park daily. Disney food truck locations, menus, and operating hours are subject to change without notice. If you're wanting to try a specific food truck, make sure to check the availability ahead of time and be willing to be flexible.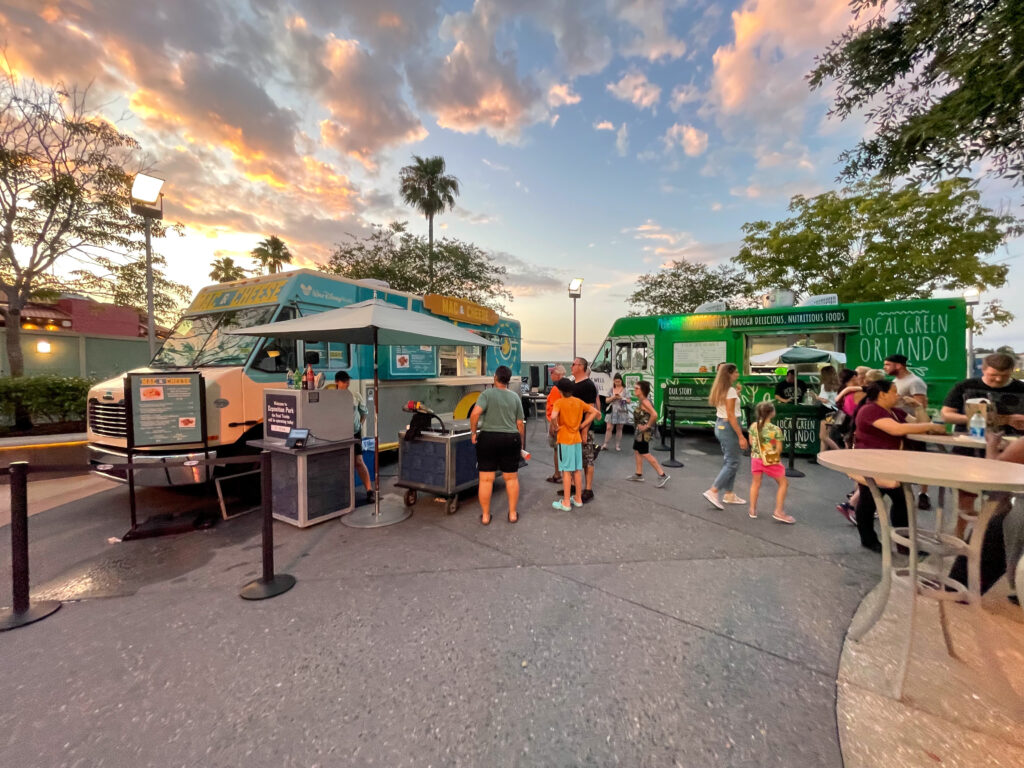 Next time you're in Disney Springs, check out one of these quick-service offerings. What location are you trying next? Let us know in the comments!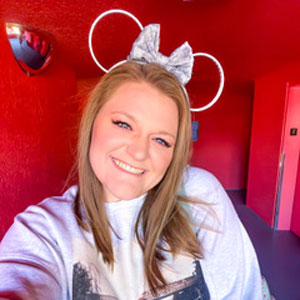 Written by
Gracie Waldrop
Contributing Writer
Gracie is a South Carolina native who loves to share the magic of Disney. In 2015 she began her Disney journey as a Cast Member and never looked back. She loves to put her knowledge and love of Disney to use by creating fun content and sharing helpful information. Helping others discover the magic of Walt's dream come alive in the eyes of children of all ages is what keeps her motivated. When she's not inside the parks you can most likely find her planning her next visit to the Most Magical Place on Earth.