Did you know that each year the Walt Disney Company recruits thousands of college students to become part of the magic at Walt Disney World and Disneyland Resorts? The Disney College Program is a paid internship program that allows students to earn college credit as well as a modest salary by living and working at Disney-owned park or resort. While over 50,000 students apply each year, only about 12,000 are accepted!
When it all began in 1981, The Disney College program was named Magic Kingdom College Program as the selected students were placed in Magic Kingdom only. The first class consisted of just 200 students representing 20 different colleges. Now, the Disney College Program employees 12,000 college students representing hundreds of colleges and universities across the nation. Would you like to enhance your college years or know a Disney fan of college age who would make an ideal cast member? Let's learn more about how those dreams can come true.
Apply to the Disney College Program
Applications for the Disney College Program are typically accepted one semester in advance. For example, Disney College Program is currently accepting applications for students to arrive in May 2022 and remain a cast member through January 2023. There are certain requirements in order to become part of the Disney College Program as detailed below:
Be at least 18 years old and enrolled or have just graduated from a college, university, or higher education program in the United States (including its territories)
Must have completed at least one semester at an accredited US college, university, or higher education program by time of program arrival
Meet any individual college or university requirements (GPA, grade level, etc.), if applicable
Possess unrestricted US work authorization for the duration of the program (Disney does not sponsor visas for the Disney College Program.)
Must be able to work a full-time schedule including nights, weekends, and holidays
Must be able to pay the program fee and weekly housing fees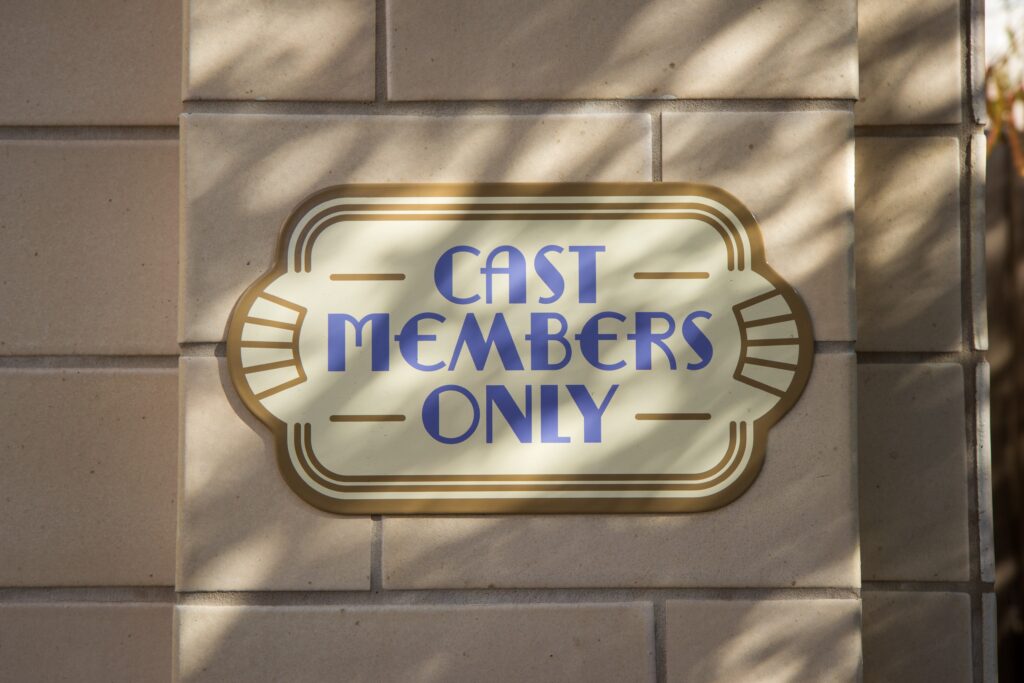 Role Assignments
Applicants of the Disney College Program are asked to be open to all available roles in locations all over Walt Disney World and Disneyland Resorts. Current offerings include:
Entertainment – Character attendant, performer (audition required), costuming operations
Food & Beverage – seater, quick service food worker
Lodging – bell hop, greeter, front desk, club level lounger, houseperson
Operations – attractions, PhotoPass photographer, Disney transportation, custodial, convention guide
Recreation – lifeguard, children's activities, recreation activities, spa
Retail – Bibbidi Bobbidi Boutique (currently closed), Merchandise, vacation planner
Accepted students will find out their role no later than one week prior to arrival, however, they may be asked to switch to a new role at any time if a need arises. They pay begins at $14 per hour and varies by role.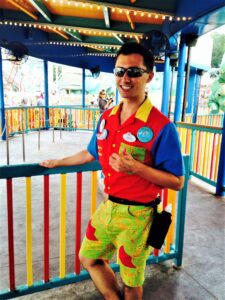 Cast Member Training and Perks
Disney College Program participants go through extensive training in how to carry out their role of Disney cast member. This is different than being just an employee of amusement park, as all cast members are trained to work "on stage" playing their "role" of food server, ride operator, crowd control attendant, performer, etc. This includes wearing a "costume" that is kept at their work location which is cleaned and laundered in between shifts. Cast Members are also required to meet the standards of the Disney Look which was modified in April 2021 to be more inclusive. No matter the weather, number of hours of sleep, or how hungry they may be, cast members are trained to tend to the satisfaction of park visitors and once they "earn their ears" they become a full time member of the staff.
All of the hard work and dedication to their role comes with some amazing perks. After just two weeks of work, cast members earn free entry into the parks and after completing their first 150 work hours, they earn complimentary one-day park hopper tickets for their loved ones with the opportunity to earn more as they accumulate more work hours. In addition, most Disney Springs locations offer cast members deep discounts and cast members have various opportunities to attend educational and health expos among many other benefits.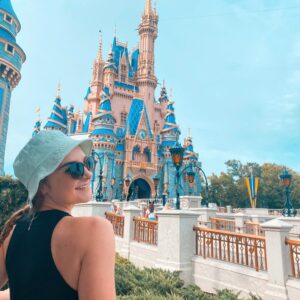 Return to the Magic
The goal of the Disney College Program is to have the participants return as permanent cast members some day and for some that is sooner rather than later! At the end of the contracted stay, Disney College Program students return to their regular program of study at their home college or university with college credits toward their degree, innumerable new skills, countless hours of professional experience, and memories to last a lifetime! However, if a student has just graduated and the magic is calling them to stay, they have the option to extend their internship at their current role or transfer to another! Check out these success stories of former Disney College Program cast members!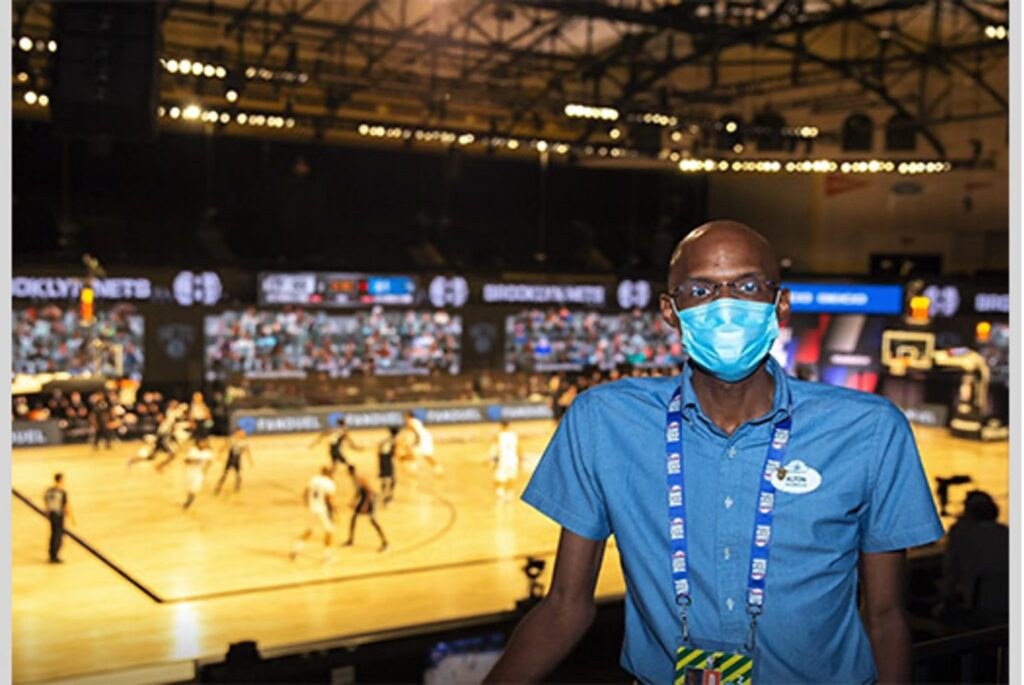 If you are not a college students but have the desire to work for the Walt Disney Company, you can explore other internship opportunities and career offerings. The Disney Culinary Program, the International Program, and Professional Internships offer additional ways try a career and to get your foot in the door with a world-renowned company. Disney Careers also displays current job openings across the world in various industries listing work locations as an office, park or resort, in television or entertainment production, and abroad or at sea. From ice cream attendant to news anchor to cruise ship entertainer, there are endless opportunities to work for the Walt Disney Company.
Do you have a dream job with the Walt Disney World company? Let us know in the comments below!
Feature Photo Courtesy of Disney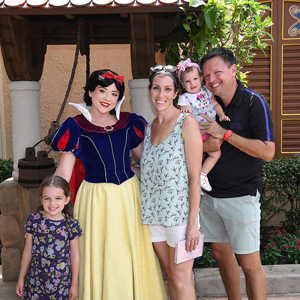 Written by
Shelley Wehler
Contributing Writer
Shelley is a stay-at-home mother of two girls living outside of Charlotte, North Carolina. Her love of all things Disney has grown even more as she sees the magic come alive through the lens of her young daughters. She spends her free time keeping up with the latest in Disney news and daydreaming of her next trip to the parks!