Disney has shed more light on the anticipated opening dates for two new additions to its Disney Vacation Club (DVC) portfolio. The new tower at Disney's Polynesian Village Resort and the Cabins at Disney's Fort Wilderness Resort & Campground are among the projects discussed during Disney's recent quarterly earnings call held on November 8th, 2023.
Expected Opening Dates For Upcoming Resorts
During the earnings call, Disney provided a roadmap for various upcoming projects, including the debut of the cruise ship Disney Adventure, slated for "Fiscal Year 2025". The following are projected dates for the DVC resorts:
2024: Disney Vacation Club Cabins at Fort Wilderness Resort
Late 2024: Disney Vacation Club at Polynesian Resort
These dates suggest that the Fort Wilderness Cabins will be launched before the Polynesian Tower, likely in mid-2024.
Comparing The Two Projects
Work on the Polynesian Tower began in the summer of 2022. Despite the head start, the project's scale is significantly larger than that of the Fort Wilderness Cabins. Disney plans to replace all existing cabins and improve nearby facilities. However, it is expected that the new cabins will be manufactured off-site and installed later, allowing for a quicker completion.
Licensing & Sales
The cabins have been previously referred to by Disney Vacation Club as the seventeenth DVC destination, following the recently opened Villas at Disneyland Hotel. In October 2023, Disney applied for a timeshare sales license for the Fort Wilderness Cabins, which typically happens about 8-9 months before sales begin.
Uncertainties Surrounding the Polynesian Tower
There is no information yet regarding whether the Polynesian Tower will be part of the existing Polynesian Villas & Bungalows condominium association or if it will be a separate entity. The licensing process may provide the first hint of Disney's plans, with the possibility of the tower being incorporated into the current condo association or licensed separately as a new DVC resort.
If you'd like to explore the implications of the new Polynesian Tower having a new association & the chances that it will happen based on historical evidence, check out our article on the subject here: Will DVC's New Polynesian Tower Be A Separate Association?
As always, stay tuned to the DVC Shop blog for all the latest developments for Disney theme parks and all the information you could ever need about the Disney Vacation Club resorts.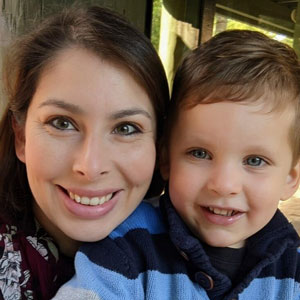 Written by
Rachel Van Norman
Contributing Writer
Rachel fell deeply in love with all things Disney as a little girl. Now as a wife and a mother herself, she shares this Disney obsession with her son and everyone around her. From her love of princesses to eating all the Disney food, Rachel spends her time radiating Disney magic and keeping everyone up to date on Disney news.