Disney has been making a lot of changes recently, and one major change slipped by without much notice. That is, until you experience it. Disney has recently made updates to their ride breakdown protocol that could affect the timeline of your day.
When dealing with a place that has so many attractions, it is known that breakdowns and mishaps will sometimes happen. Previously when a ride broke down, guests would be given the option to remain waiting in the queue or exit and be on their way. In the past, those that chose the exit option would be led to a Cast Member who would scan your Magic Band and provide you with an Anytime Experience pass. These passes provided guests the option of coming back to the attraction later in the day and enter the Lightning Lane (previously the FastPass Lane).
However, that is no longer the case. The new policy is that when a ride breaks down, guests are given the same options of waiting in line or exiting. Now guests who choose to exit will no longer be given the Anytime Experience pass and will instead have to wait in the line again if they wish to come back to the attraction.
In addition to this change, guests who experience a ride breakdown while on the attraction and stay to finish the ride will also be given a Multiple Experiences Pass. These passes are added to guests Magic Bands or Magic Mobile app and can be used to enter the Lightning lane on almost any attraction.
Ride breakdowns happen and can certainly mess up the flow of your day at Disney. It looks like Disney's updated ride breakdown protocol makes the obvious choice to wait it out in the event of a ride breakdown. What are your thoughts to these new changes? Let us know in the comments below!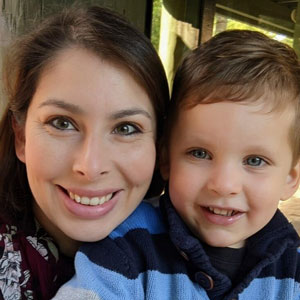 Written by
Rachel Van Norman
Contributing Writer
Rachel fell deeply in love with all things Disney as a little girl. Now as a wife and a mother herself, she shares this Disney obsession with her son and everyone around her. From her love of princesses to eating all the Disney food, Rachel spends her time radiating Disney magic and keeping everyone up to date on Disney news.