Great news for those of you with upcoming Disney World vacations planned for the next few months! Your days of fun have just gotten a little longer. Walt Disney World has announced that it will be extending theme park hours on select days throughout the months of February, March, and April. This means you can enjoy all the magical rides, attractions and experiences even more this spring. So grab your sunscreen and your Mickey ears, and get ready to extend the fun.
You can always use the My Disney Experience app to check Disney theme park hours, but we've done the work for you! Check out the sections below to help plan your upcoming Walt Disney World trips.
While the Magic Kingdom will be opening at 9 AM until 11 PM most days over the next few months, there are some select days that shift this schedule one hour earlier. On those days guests with early theme park entry will be able to enter the parks at 7:30 AM, rather than the normal 8:30 AM early entry time.
| Date | Opening Time | Closing Time |
| --- | --- | --- |
| Normal Extended Hours (Now – April 1) | 9:00 AM | 11:00 PM |
| February 13, 20, 27 & March 2, 6, 13-14, 16, 20, 27 | 8:00 AM | 10:00 PM |
The park hours at Epcot have not been adjusted, so you can expect a 9 AM opening time, with a 9 PM closing time for the time being.
| Date | Opening Time | Closing Time |
| --- | --- | --- |
| Normal Hours (Now – April 1) | 9:00 AM | 9:00 PM |
Hollywood Studios will be adding a half-hour to the end of the date from February 26th until April 1st. This will keep early entry times the same, but give guests more time in the park at the end of the day.
| Date | Opening Time | Closing Time |
| --- | --- | --- |
| Normal Hours (February 26 – April 1) | 8:30 AM | 9:30 PM |
And lastly, Animal Kingdom park hours are seeing the biggest extension. Guests visiting this park can enjoy up to 2 extra hours, with the opening time being shifted one hour earlier to 8 AM and the closing time shifting one hour later to 8 PM. This will also bring early theme park entry to 7:30 AM for guests who are eligible.
| Date | Opening Time | Closing Time |
| --- | --- | --- |
| Normal Hours | 9:00 AM | 7:00 PM |
| Extended Hours (February 26 – April 1) | 8:00 AM | 8:00 PM |
Whenever planning your days in the parks, starting with booking your Park Pass Reservations, it's always good to double check the park hours you'll be visiting before making your reservation to make sure you're maximizing the time you have in each park.
We hope you found this article helpful, feel free to let us know in the comments below if any of these theme park hour changes will influence your decision of which park to visit on your next trip.
As always, stay tuned to the DVC Shop blog for all the latest developments for Disney theme parks and Disney Vacation Club resorts.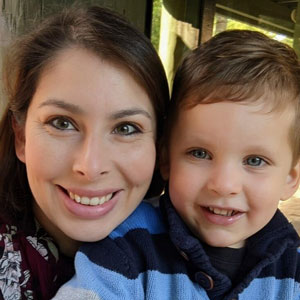 Written by
Rachel Van Norman
Contributing Writer
Rachel fell deeply in love with all things Disney as a little girl. Now as a wife and a mother herself, she shares this Disney obsession with her son and everyone around her. From her love of princesses to eating all the Disney food, Rachel spends her time radiating Disney magic and keeping everyone up to date on Disney news.