It's been said that taking pictures is making memories. Because there are so many memories to be made on a Disney vacation, taking lots of photos is always important. Just like all Disney vacation destinations, Disney's Hawaii Resort and Spa, Aulani, has so many spots that are perfect for snapping an instagram picture. To help you capture the best Aulani family or individual photo, we have gathered a list of the best locations at Disney's Aulani Resort to take an instagram picture.
1. Waikolohe Stream – Lazy River
There are many opportunities to swim and splash around at Disney's Aulani Resort. The Waikolohe Stream features a lazy river and 2 rushing rapid experiences. As you float down the lazy river on an inflatable tube, you will see rock formations, natural details, and fountain springs. This scenic experience is ideal for capturing how relaxing your vacation is. Having a waterproof case or small bag can help you get a photo on the lazy river!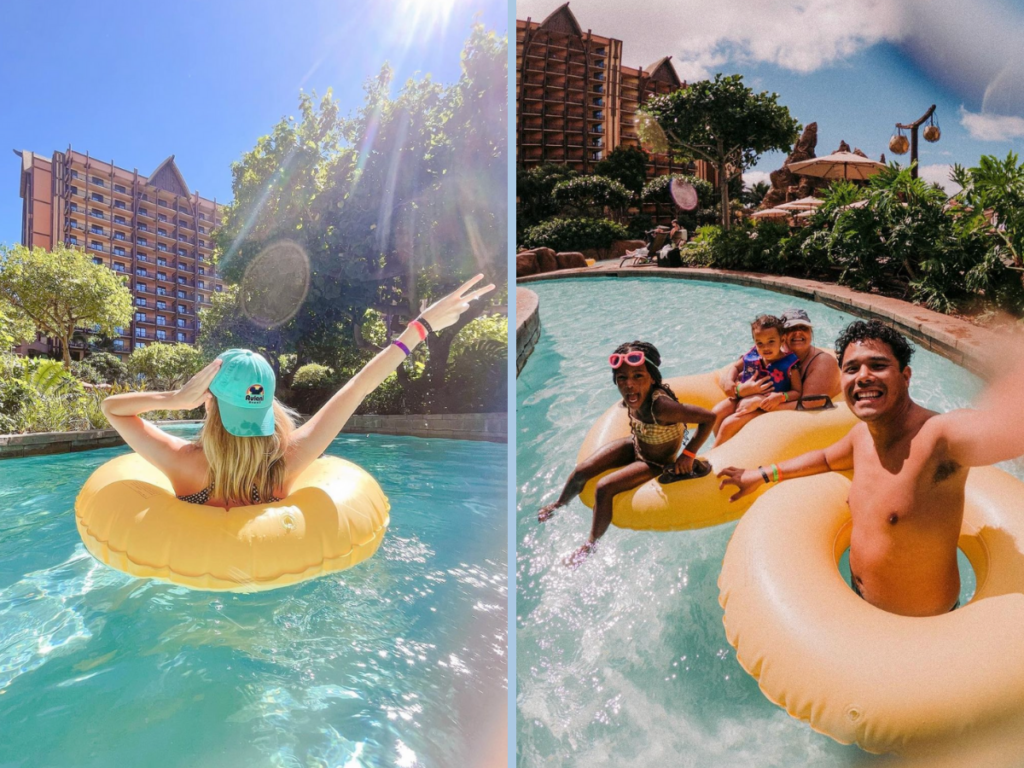 2. Disney Aulani Treats
The snacks at Disney's Aulani Resort are not only delicious but they are also very photographable. While there are many treat options across the resort, the one most suited for a photo-op is the Mickey shaped shaved ice. This Hawaiian style, rainbow shaved ice can be found at Papalua Shave Ice which is located in Waikolohe Valley Pool Area.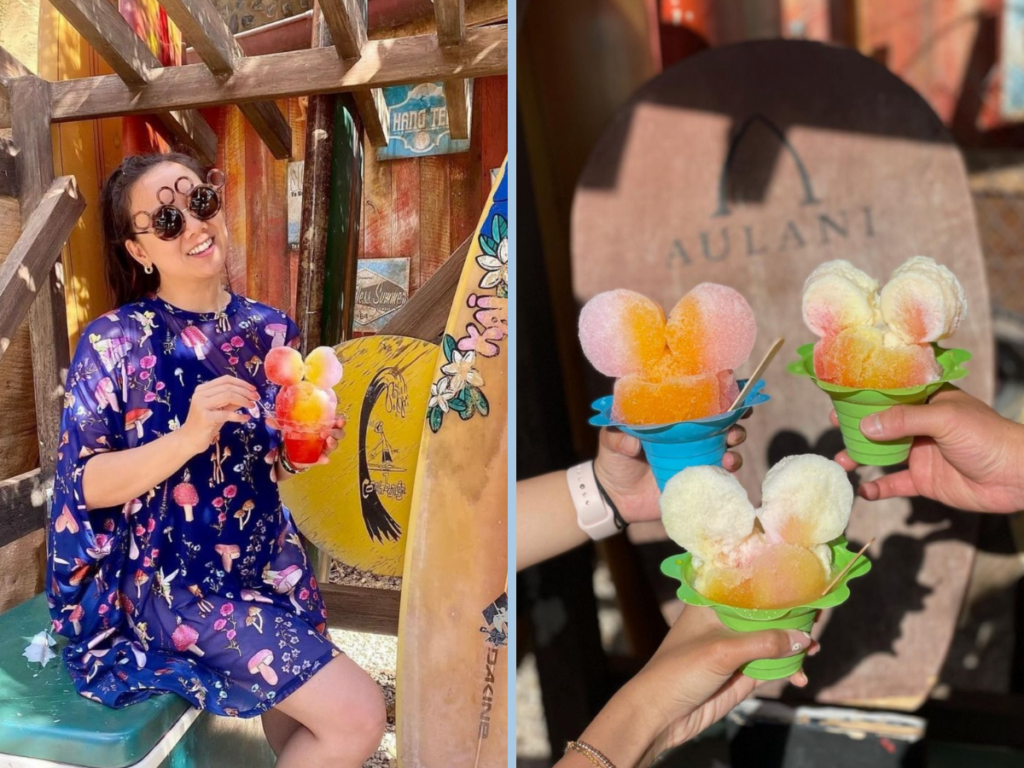 3. Balcony or Window
The views at Disney's Aulani Resort are spectacular. To best capture the scenic atmosphere, you will want to get find an elevated spot to snap a photo. If you are staying high up in one of the resort's towers, your balcony is perfect for this kind of panoramic picture. The resort's large windows are always a great way take your instagram photo if you don't have access to a balcony with a vantage point.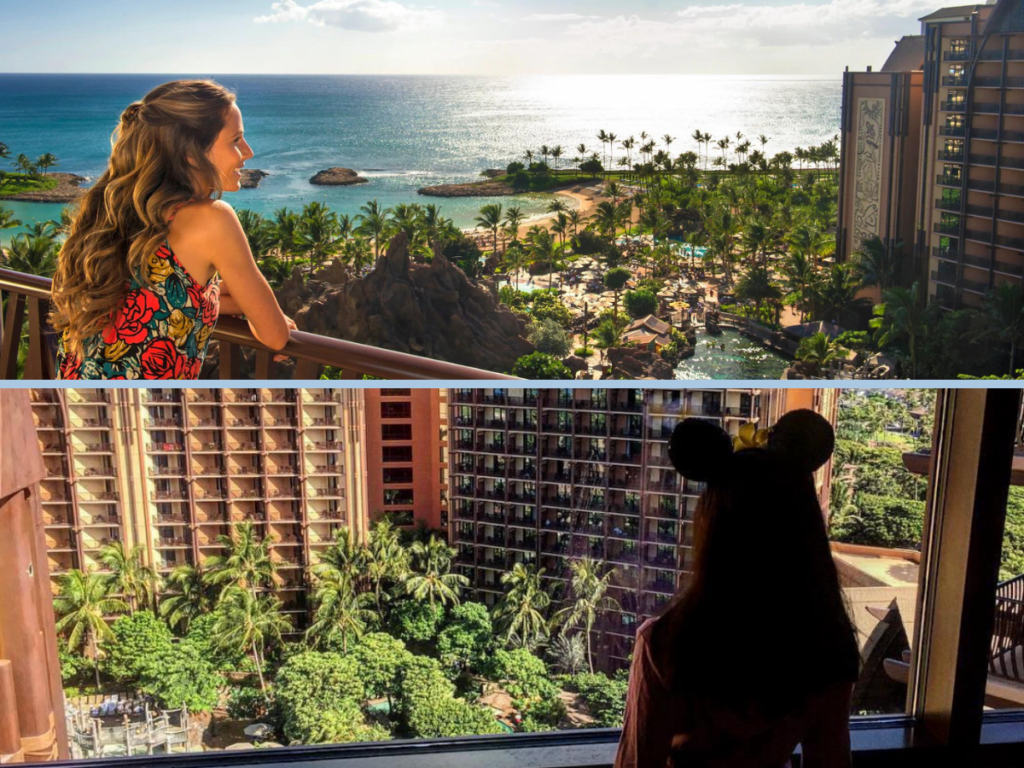 4. Character Meet and Greets
Some of your favorite Disney characters can be found at Disney's Aulani Resort. Characters like Mickey, Minnie, Stitch, Moana, and Goofy are often available to meet for photos. Currently, the character meet and greet experience has been modified due to the COVID-19 pandemic but, fortunately, they are still being offered for pictures!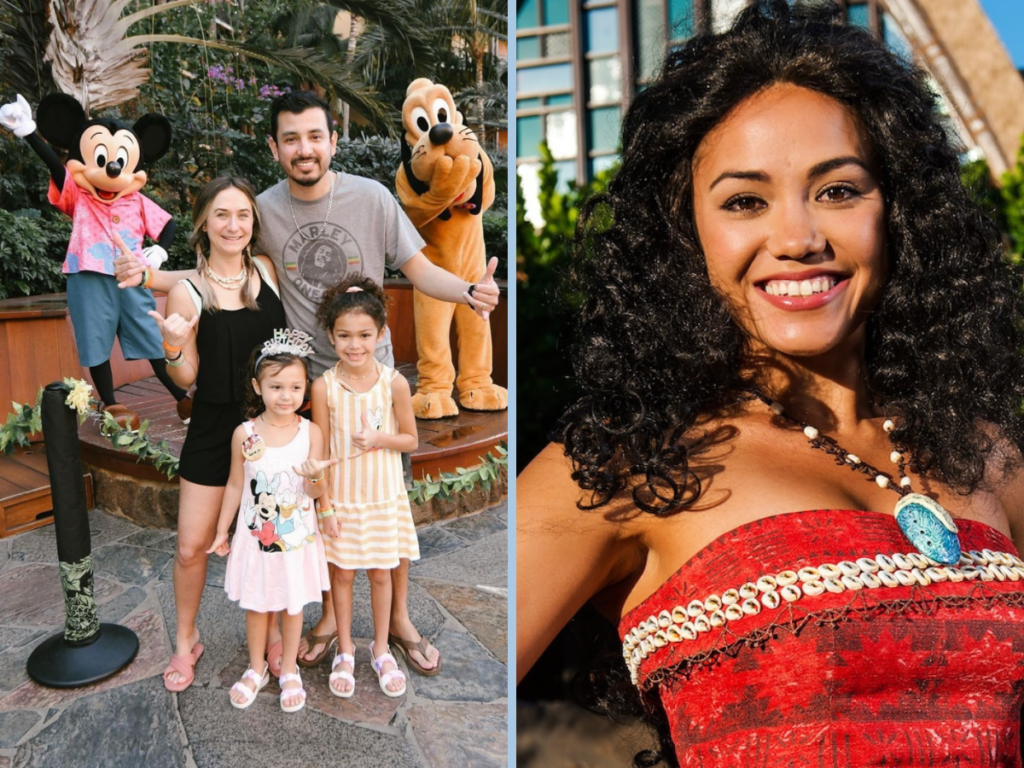 5. The Beach
What would a trip to Hawaii be without some photos on the beach? When staying at Disney's Aulani Resort, guests have access to a beautiful white sand beach at the Ko Olina Lagoon. Along with relaxing, you can swim, snorkel, and paddle board on this beach. The sparkling waters are contrasted with the lush sand making this beach perfect for your Aulani instagram post.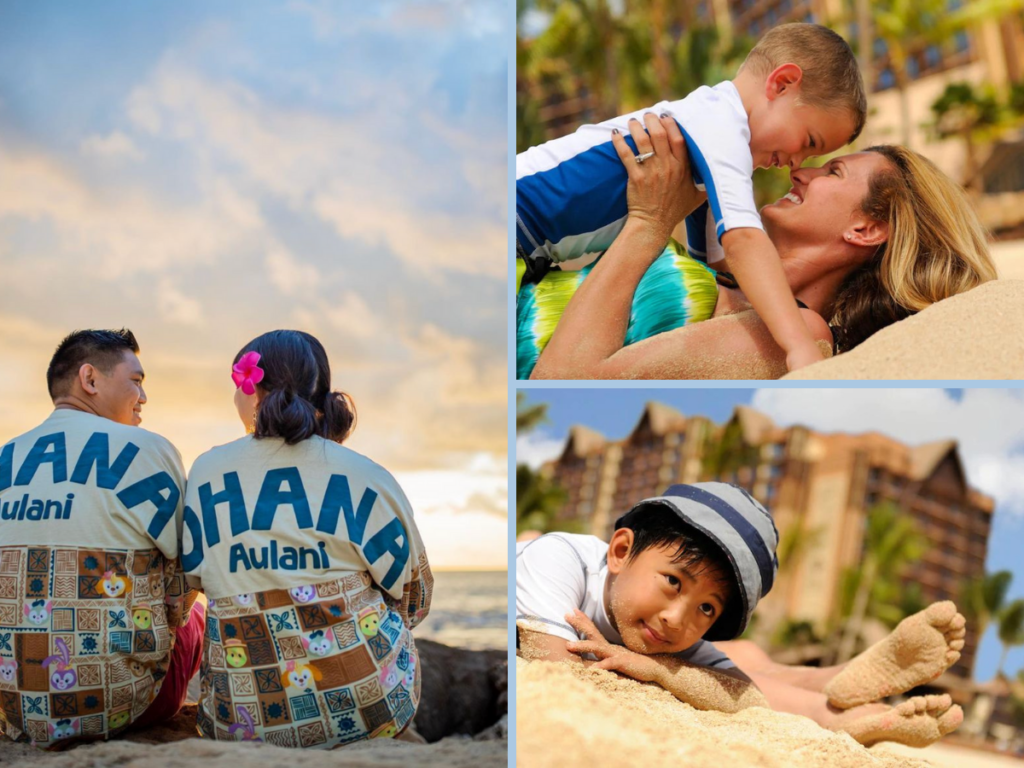 Are you looking to visit to Disney's Aulani Resort and Spa to take some picture perfect instagram photos? We can help you plan your trip! Purchase DVC points for Aulani on the resale market or explore confirmed reservations available to book now at Disney's Aulani Hawaii Resort!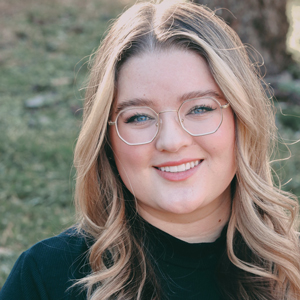 Written by
Emily Murray
Contributing Writer
For as long as Emily can remember, Disney has played a huge role in her life. Her infatuation with Disney resulted in many hours spent rewatching Toy Story and creating multiple powerpoints to convince her parents to book yet another vacation to the "Most Magical Place on Earth". In 2015, Emily followed one of her dreams and moved to Orlando, Florida where she spent just over five years working for the mouse in three separate roles. Emily is passionate about writing and using words creatively and concisely. She loves to make others laugh and hopes to sprinkle a little bit of magic into everything she does.