While Walt Disney World Resort vacations are a delight at any age, there is nothing more spectacular than seeing the Disney magic through the eyes of a child. If you are considering taking your toddler to the Walt Disney World Resort, I highly recommend doing so. While traveling with a little one can be daunting, seeing them experience the magic of Disney for the first time will be worth every penny.
There are four parks at Walt Disney World, but there is not a more perfect park to visit than Magic Kingdom. I know what you may be thinking: will my little one be tall enough to ride rides? And, if so, what rides? Below are my favorite attractions to experience with little ones. I hope this list will give you insight into the fun that you can have as you experience them.
The Walt Disney World Railroad
I have yet to meet a toddler who does not find riding on a train to be a fascinating experience. Pair that with the magic of Disney, and it is an absolute delight. The Walt Disney World Railroad trains travel around the Magic Kingdom, stopping at Main Street USA, Frontierland, and Fantasyland. It's a fantastic chance to ride a train pulled by a real steam locomotive around the most magical place on earth. You can spend hours on the train if desired because the conductors allow you to stay seated there for as long as you wish. It takes about 20 minutes for each train to complete a round trip on the Walt Disney World Railroad main line, arriving at each station every 4-7 minutes. Have a great trip!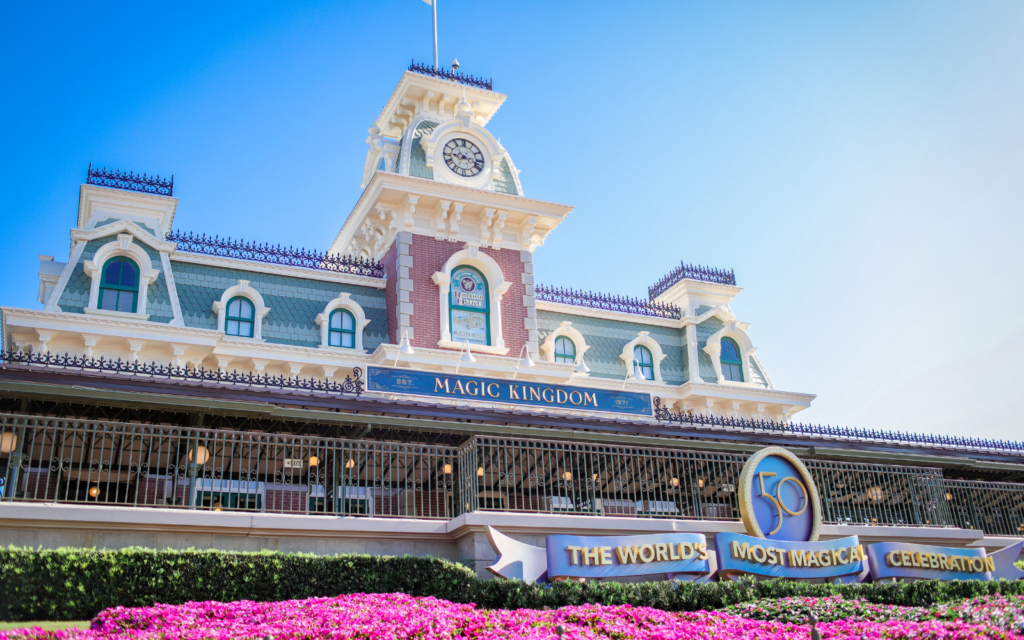 Peter Pan's Flight
I think Peter Pan is one of the most underrated Disney characters, but his theme park ride is fantastic. The best part, though? No height requirement exists, so a person of any height can partake in the adventure. On Peter Pan's Flight, you and your child can board your pirate ship and watch Peter Pan as he invites you to join him on the flight of a lifetime. Wave goodbye to Nana and join the Darling children on a peaceful sail over London, where Big Ben and Tower Bridge sparkle in the darkness.
Descend into Never Land between luminous volcanoes and beautiful waterfalls. Be warned, though, as you descend into Pirate's Cove, there's trouble! Can you and your little one help Peter Pan defeat the cowardly Captain Hook and return his friends to London?
The downside of this ride: Wait times can be LONG. Expect to wait at least 45 to 50 minutes for this adventure unless you have Genie Plus or an attraction lightning lane. The great thing about waiting a long time is that the ride queue is stunning. You get to enter the bedroom of Michael, Wendy, and John. You might even see Tinker Bell while you are there!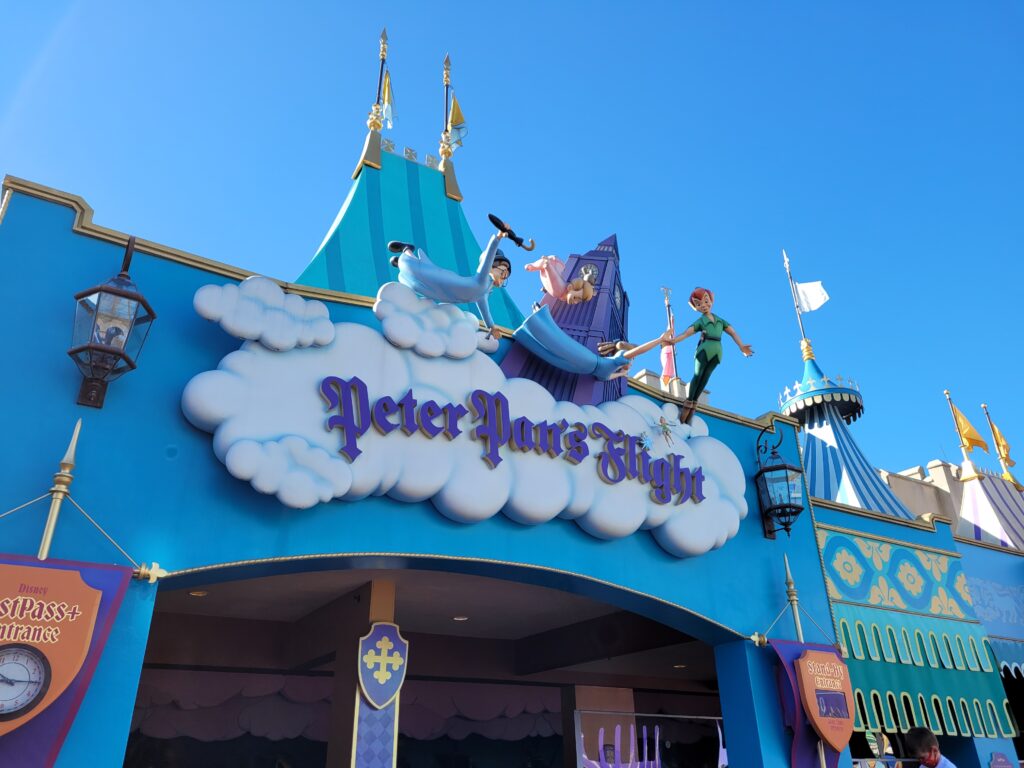 The Many Adventures Of Winnie The Pooh
Is your little one obsessed with Tigger and Pooh Bear? If so, you need to ensure they experience the Many Adventures Of Winnie The Pooh ride. On this ride, you will travel in a hunny pot through the Hundred Acre Wood on a delightful adventure that your little one will love. Like Peter Pan's Flight, you can expect the line to be quite long. However, the queue is extremely interactive with a dripping hunny screen and a themed garden play set for young children to enjoy.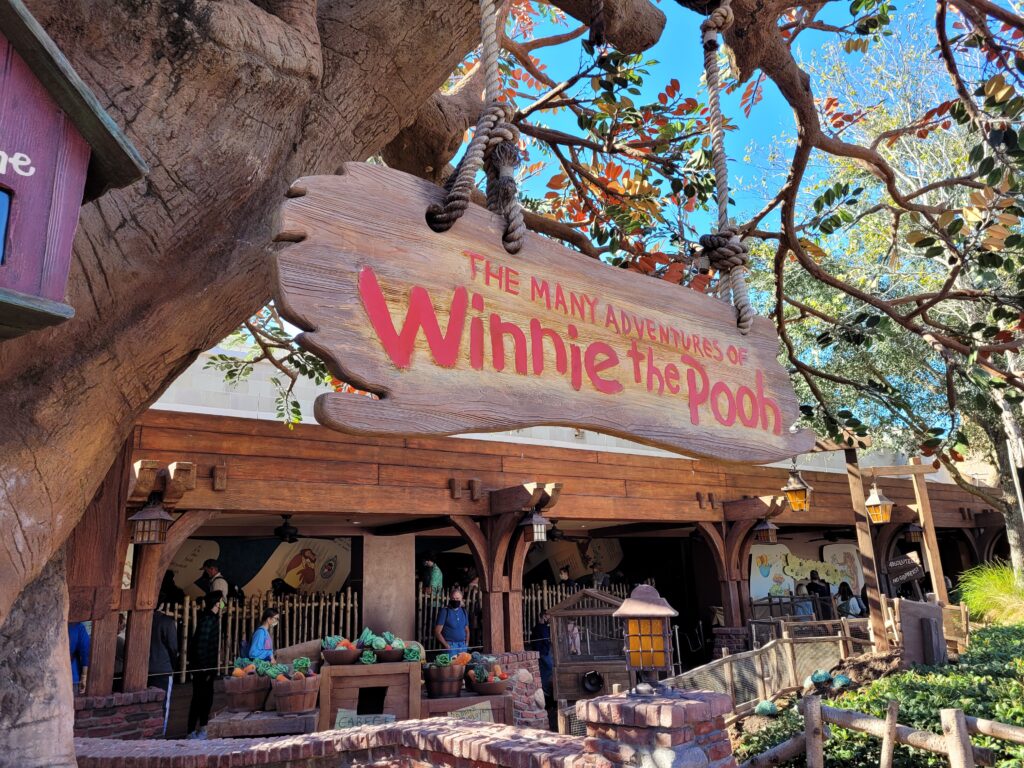 These Magic Kingdom attractions are just a few of the options that young children to enjoy. Many more like Dumbo, The Tiki Room, Aladdin's Magic Carpets, The Barnstormer, and others did not make this list. You've got lots of exploring to do. Have a magical time!
Feature Photo: Emily Murray.
Written by
Laura S.
Laura fell in love with Disney Parks as a child, and the affection has never left. As an adult, she enjoys making frequent trips to Disney World with her family and friends.