Disney World is not only home to incredible theme parks and resorts but also world-class championship golf courses. Golf enthusiasts of all skill levels can enjoy four different courses on Disney World property, with some amazing benefits and features. 
Operated by the distinguished Arnold Palmer Golf Management, each golf course offers impeccable design and amenities – perfect for the seasoned pro or novice golfer. Three of the courses are also certified by Audubon International as a Cooperative Wildlife Sanctuaries, and it is not uncommon to spot turkeys, armadillos, deer, ospreys and hawks during your visit! 
The Courses
Disney's Palm Golf Course is an 18-hole course featuring beautiful Floridian landscaping with palm trees, tropical sands and sparkling lakes. This course was redesigned by the Arnold Palmer Design Company in 2013. It is conveniently located by the Shades of Green Resort and the Polynesian Villas & Bungalows.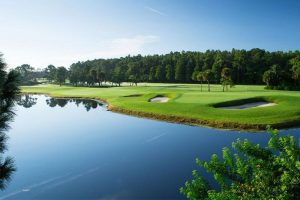 Disney's Magnolia Golf Course features wide fairways, elevated trees and numerous water hazards. This course is currently closed while it undergoes a "reimagining" of holes 14 through 17, but is anticipated to reopen later this year. 
This course is also located by the Shades of Green Resort and the Polynesian Villas & Bungalows.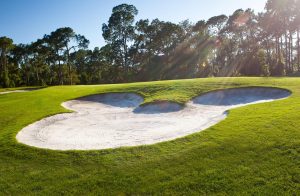 Disney's Lake Buena Vista Golf Course has previously hosted the PGA Tour, LPGA Tour, and USGA events – a testament to its incredible design and features. This 18-hole course offers a country-club style layout and beautiful natural landscaping. The 7th hole is a particular challenge of skill, with an island green!
The Lake Buena Vista Golf Course is located near Saratoga Springs Resort & Spa, making it a perfect afternoon activity for DVC guests there.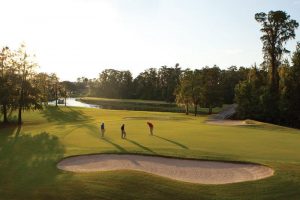 Disney's Oak Trail Golf Course is a 9-hole walking-only course, and is a great choice for golfers of any skill level. The course also offers junior tees for younger golfers, so bring the whole family for a fun afternoon on the beautiful rolling greens. It is adjacent to the Magnolia and Palm golf courses. 
Amenities
Disney World's golf courses offer a number of features and amenities to provide you with an enjoyable experience. If you don't want to haul your own golf clubs along to your Disney World vacation, rental equipment is available right at the course. You can rent golf clubs, Adidas golf shoes, and Junior US Kids Golf rental equipment. Pull-carts or high-tech Tempo Walk Robo-Caddies are also available to rent. 
And if you are interested in renting a golf cart, you'll find character-themed carts with four seats – perfect for a group or family! Donald and Daisy Duck-themed golf carts can be rented at Disney's Palm and Disney's Magnolia Golf Courses, while Pluto-themed golf carts are available at Disney's Lake Buena Vista Golf Course. Golf carts also come equipped with GPS systems to help you navigate the courses.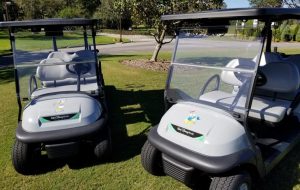 You can enjoy a variety of refreshment offerings during your day at a Walt Disney World golf course. Character-themed refreshment carts make their way around the courses offering a selection of food and beverage for purchase. You can also stop by Chip 'n Dale's Deli at Disney's Palm, Magnolia, & Oak Trail Golf Courses or Chip 'n Dale's Café at Disney's Lake Buena Vista Golf Course for a quick-service meal before or after your round of golf.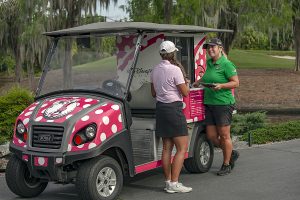 If you are a guest of a Disney World Resort, you will also enjoy complimentary transportation to the Disney World golf courses! Just call bell services the day before your scheduled tee time and they will help arrange transportation.
Golf Instruction
You don't have to be a seasoned pro to enjoy the golf courses at Disney World. A team of PGA professionals is available to provide instruction (fees apply). There are half-day and full-day lesson options, individual and group instruction. 
There are also Junior Golf Programs available for junior golfers. Sign up your 7-17 year old junior golfer up for golf clinics or golf camps to learn golf techniques taught by professionals in a fun environment. 
Golf Rates and Booking
Tee times can be reserved at www.golfwdw.com or calling the reservations center at (407) WDW-GOLF (939-4653). Visit the golf rates information page for current seasonal, public, twilight and super twilight rates. Specials are often offered, including the Sunset 9 deal. 
Though new memberships are currently not being offered, the Player's Club also offers special benefits and rates – perfect for locals. 
For another fun experience, you can also try FootGolf at Disney's Oak Trail Golf Course! A 9-hole footgolf course offers a fun way to get some exercise and fresh air while you experience the beauty of the course.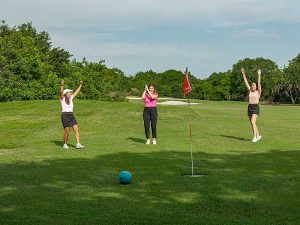 Ready to tee off? Visit Walt Disney World Golf's webpage for more information on how to add this experience to your next Disney World vacation. 
Featured photo by Walt Disney World Golf.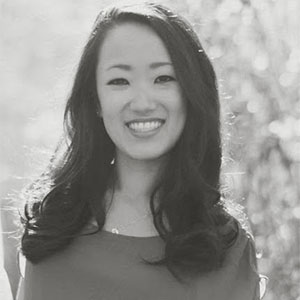 Written by
Leia Cullen
Leia is a proud mom of two boys. She has been in love with Disneyland and Disney World since her first visit to the parks many years ago, and she continues to relive the magic now with her family. She is passionate about creating helpful content that shares news or information about all things Disney, in the hopes it helps others create their own magical moments.