The official Walt Disney World website has recently added another avenue through which guests can add each other to their Family & Friends lists. This new feature streamlines what was previously a somewhat convoluted process, making it easier for users to connect with each other and plan their Disney experiences together.
The Details Of The New Feature
Guests can now add My Disney Experience application users or people with Disney accounts to their in-app friends list by searching for them using their phone number or e-mail. This new feature can be accessed through the "Add Family & Friends" page on the official Walt Disney World Resort website.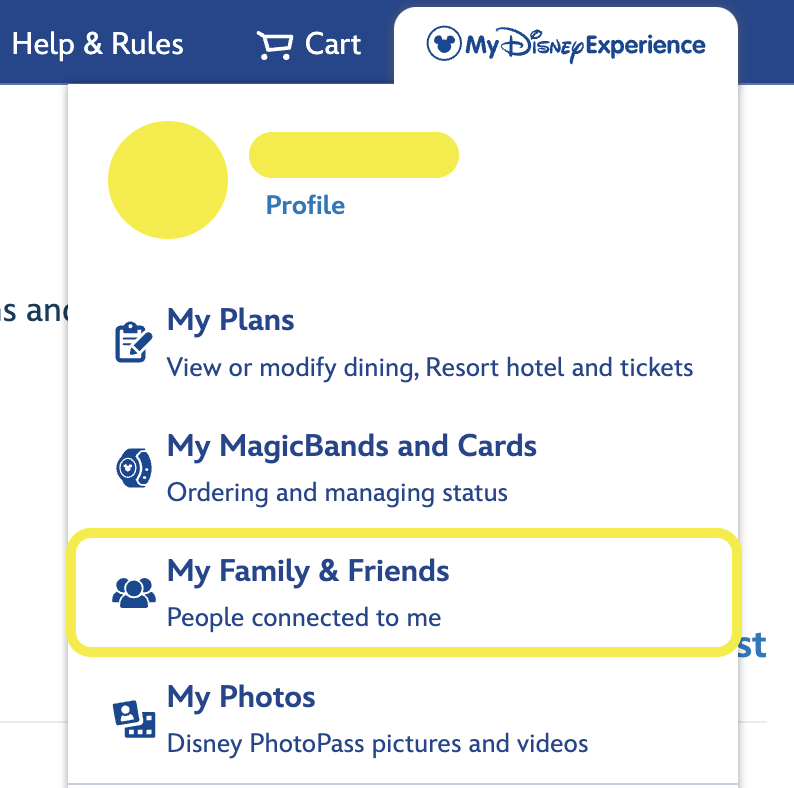 By hovering over the "My Disney Experience" tab on the right side of the header, a link redirecting users to their "My Family & Friends" page will appear in the drop-down menu.
How To Use The New Search Feature

On clicking the link, guests will be taken to their "My Family & Friends" list. Here, they will be able to click on "Add a Guest," which will take them to the new search feature. It's important to note that users will only be able to add guests who have made their Disney accounts searchable through this method.
How To Allow Others To Search For You

Once you are viewing your Friends & Family list, if you have not yet opted-in to the new search feature, you will see a message similar to the image above. To opt-in, simply click the "Allow" button, and you will then be able to be found using this newly refreshed search function on the Walt Disney World website. It's that simple!
Mobile Application Limitations
At the time of publishing, this feature has not yet been added to the My Disney Experience mobile application. Guests can still only add other users to their own My Family & Friends list on their mobile devices through their connected guests list, scanning their linking code, or entering their name and age.
Comparing Web & Mobile Features
The newly introduced web feature is similar to the "enter their name and age" tab on the mobile application, but the webpage search function allows users to search for actual Disney and My Disney Experience accounts. The mobile app function simply adds a name to the user's Family & Friends list; the name is not linked to any account.
The Purpose Of The New Feature
This new function is designed to allow parties to include younger users without their own mobile devices or Disney accounts in their in-app plans. Users with guests added to their Family & Friends list can include those people in their in-app plans, such as dining reservations, Genie+ and Lightning Lane plans, and Lightning Lane+ purchases, among several other features.
The Future of the My Disney Experience App
The update to the website roughly coincides with the introduction of a new dining reservation feature to the My Disney Experience app. The app introduced a new streamlined dining reservation system in August of this year. With the continuous improvement of the user experience, it's anticipated that the new search function will be introduced to the My Disney Experience mobile app soon.
Final Thoughts
How do you feel about the Walt Disney World website streamlining the ability to add guests to your Family & Friends List? Do you hope to see the new search function introduced to the My Disney Experience mobile app soon? Let us know in the comments section below!
As always, stay tuned to the DVC Shop blog for all the latest developments for Disney theme parks and all the information you could ever need about the Disney Vacation Club resorts.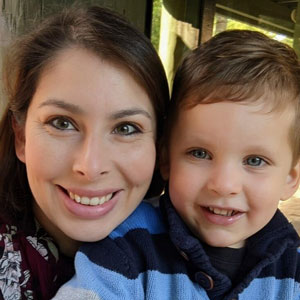 Written by
Rachel Van Norman
Contributing Writer
Rachel fell deeply in love with all things Disney as a little girl. Now as a wife and a mother herself, she shares this Disney obsession with her son and everyone around her. From her love of princesses to eating all the Disney food, Rachel spends her time radiating Disney magic and keeping everyone up to date on Disney news.