A big transformation has been in progress at Epcot for the past couple of years! One of the biggest updates involved the closing of the park's largest quick service restaurant: the Electric Umbrella. This dining location closed in November of 2019. Many other experiences in the same area, such as Innoventions East, Character Spot, Club Cool, and Mouse Gear, were also rendered unavailable as part of this grand refurbishment.
Over 2 years later, Disney has announced that Electric Umbrella's replacement will be opening this spring! This past week, the company made it known that Connections Café and Eatery will soon open its doors to serve Epcot's guests. This announcement described the new dining location as a "unique experience, embracing the cultures from around the world and bringing them to you in true EPCOT fashion".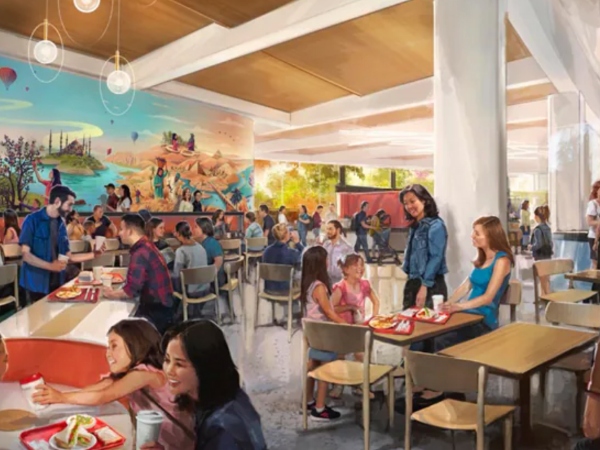 Everything We Know About Connections Café and Eatery
Connections Café and Eatery will actually be two separate dining experiences in one area. The Connections Eatery falls into the category of fast-casual quick-service restaurants. The menu will include food that is inspired by cuisine from all over the world. In offering global food options, Connection Eatery hopes to display how food has the power to bring people together. As you enter the restaurant, you will be able to see just how some of these items are made as the chefs make desserts and dough for pizza.
Menu Preview
As part of this announcement, Disney provided a small sneak peek of the food that will be available at Connections Eatery. Here are the items that Disney has listed in their preview.
Burgers
French Bistro Burger with caramelized onions, bacon and brie.
 Southwestern Burger with a roasted chipotle-corn salsa and guacamole spread.
Vietnamese-inspired Banh Mi Burger.
Greek-inspired burger.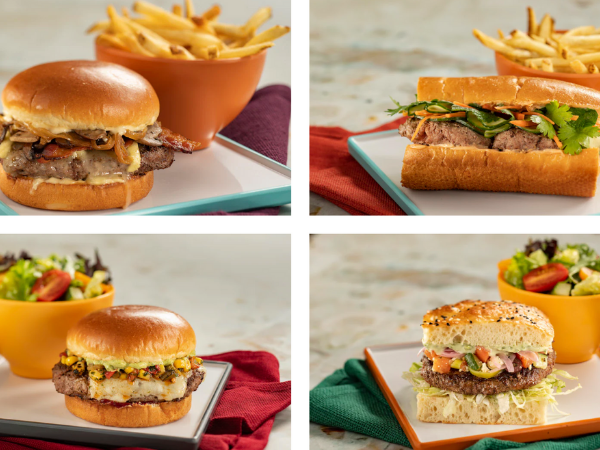 Salads
Niçoise-style Salad with potatoes, white and green beans, and olives drizzled with a Dijon vinaigrette.
General Tso Chicken Salad which features a broccoli slaw, red bell peppers, mandarin oranges, and crispy wontons.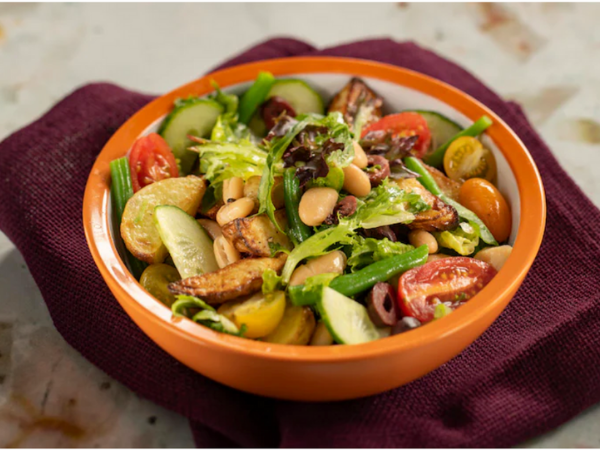 Flatbread Pizza
Meatball pizza.
Pepperoni pizza.
Curry Spice Pizza which is topped with peas, potato, carrots, and lime "yogurt".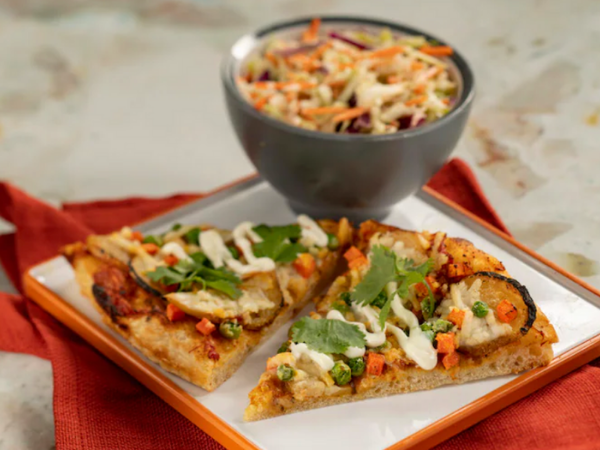 Kid's Menu
Grilled Chicken Bai.
Chicken nugget basket.
Cheeseburger.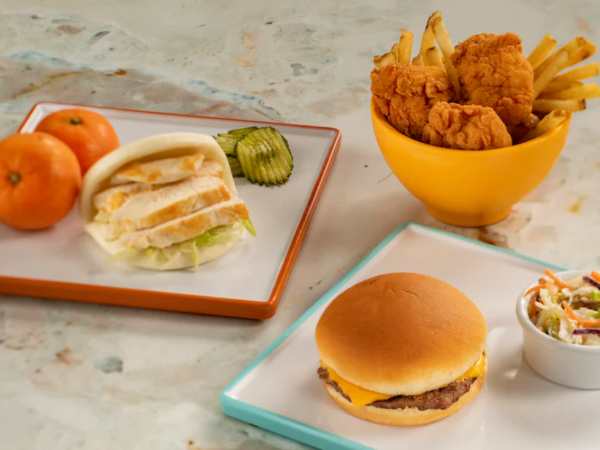 Desserts
Liege Waffle which is made with brioche dough, pearl sugar, strawberries, cool whip, and chocolate topping.
Mango Coconut Milk Shake topped with a pomegranate molasses drizzle
Apple Pie Gelato Shake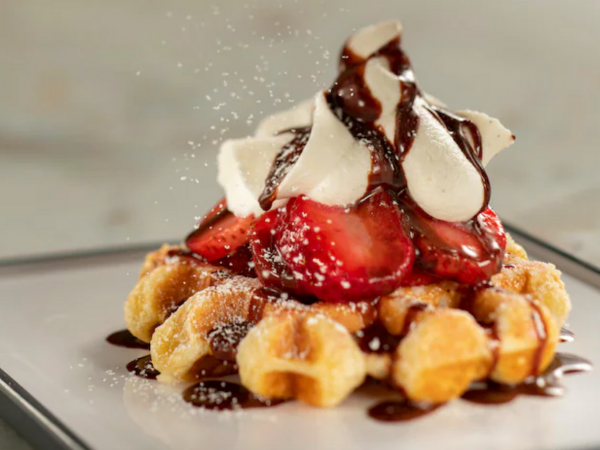 Beverages
Watermelon-Mint Agua Fresca – alcohol free
Cucumber and Thai Basil Cooler – contains alcohol
What is Connections Café?
At Epcot's Connection Café, you will be able to purchase Starbucks coffee and Disney-baked goods. Disney has said that this Starbucks location has been designed to match the park's theming.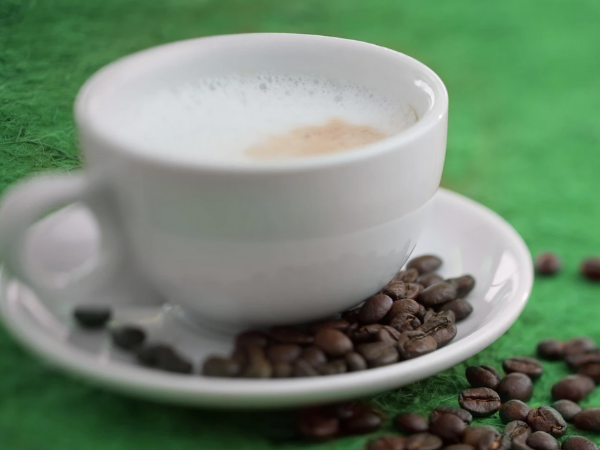 What part of the Epcot transformation are you most excited about? Let us know in the comments!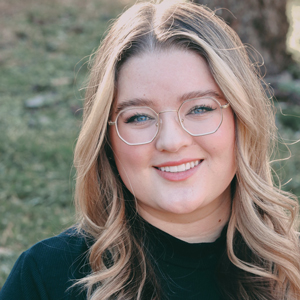 Written by
Emily Murray
Contributing Writer
For as long as Emily can remember, Disney has played a huge role in her life. Her infatuation with Disney resulted in many hours spent rewatching Toy Story and creating multiple powerpoints to convince her parents to book yet another vacation to the "Most Magical Place on Earth". In 2015, Emily followed one of her dreams and moved to Orlando, Florida where she spent just over five years working for the mouse in three separate roles. Emily is passionate about writing and using words creatively and concisely. She loves to make others laugh and hopes to sprinkle a little bit of magic into everything she does.