Spike's Pollen-Nation Exploration Scavenger Hunt has returned to Epcot for the 2023 Flower & Garden Festival. This activity is perfect for those looking for a family friendly activity, or just wanting to fill time on a solo trek around Epcot. The purpose of the scavenger hunt is to find all of the Spike the Bee statues and the plant pictures that he is hanging out with around the park.
Some of these can be a little tricky to find, especially if you are hoping to find them relatively quickly so that you can move on to other Epcot attractions. There is no need to worry, here at DVC Shop we have your back. We have compiled a list of all of the Spike the Bee locations and the corresponding plants that he has found for you below.
How To Play
In order to enjoy the scavenger hunt guests will first need to purchase a map. The maps can be purchased at various locations and cost $9.99 plus tax. You can apply discounts to the map purchase to get a couple of dollars off the cost though!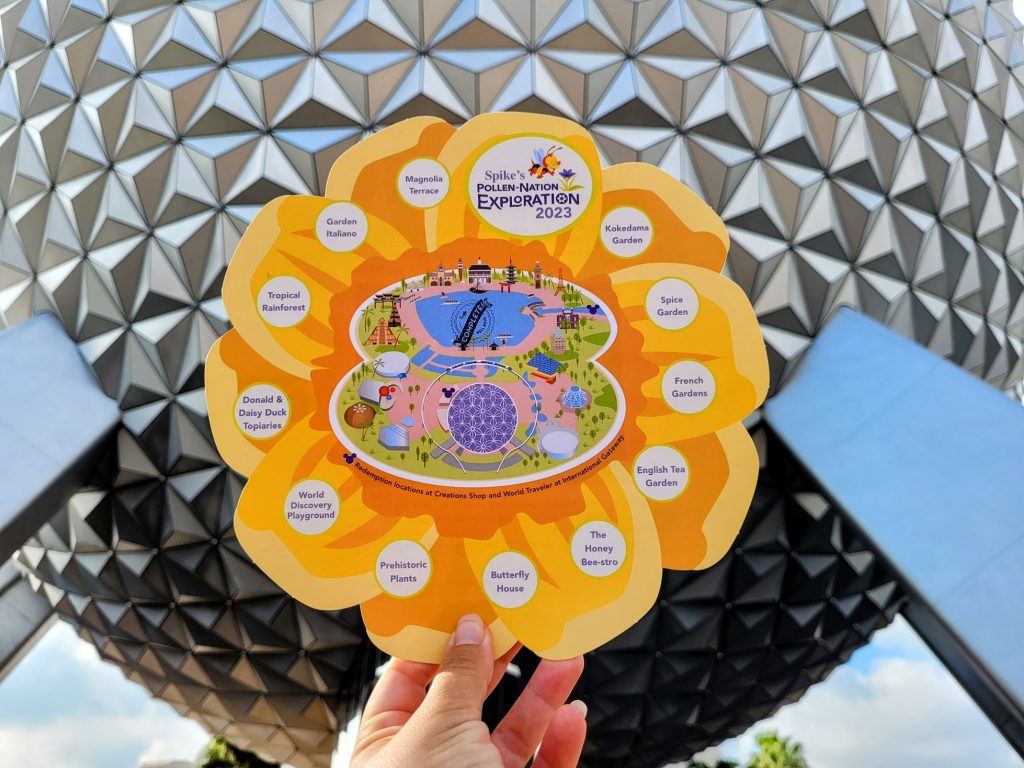 It is worth noting that you do not have to complete your map at all in order to get your prize. Occasionally we like to pick up our prize when we purchase the map, so we don't need to stop in for the store later. Also, you do not need to complete the map in one day, you can come back another time if you wish to take your search slow.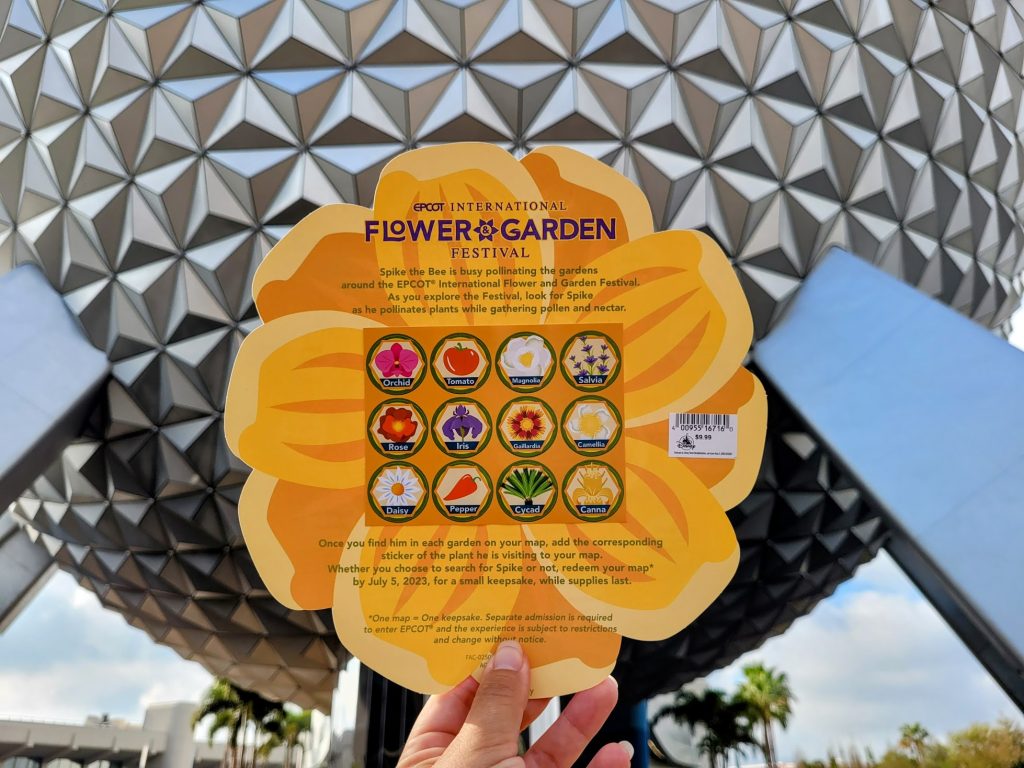 Spike The Bee Locations
If you need help finding any of the Spike the Bees and the corresponding plants, we've compiled each of their locations below. Simply click the sections below to expand and get directions and photos to help you locate the art. Be warned, spoilers ahead!
Prize Redemption
Congratulations, you have found all of the plants that Spike the Bee is pollenating at in EPCOT! Now that you have completed Spike's Pollen-Nation Exploration Scavenger Hunt, you will want to head into one of the redemption locations to pick up your prices. Not every store in the park has the prizes, but you will be able to spot which ones do from the following signs at the entrances.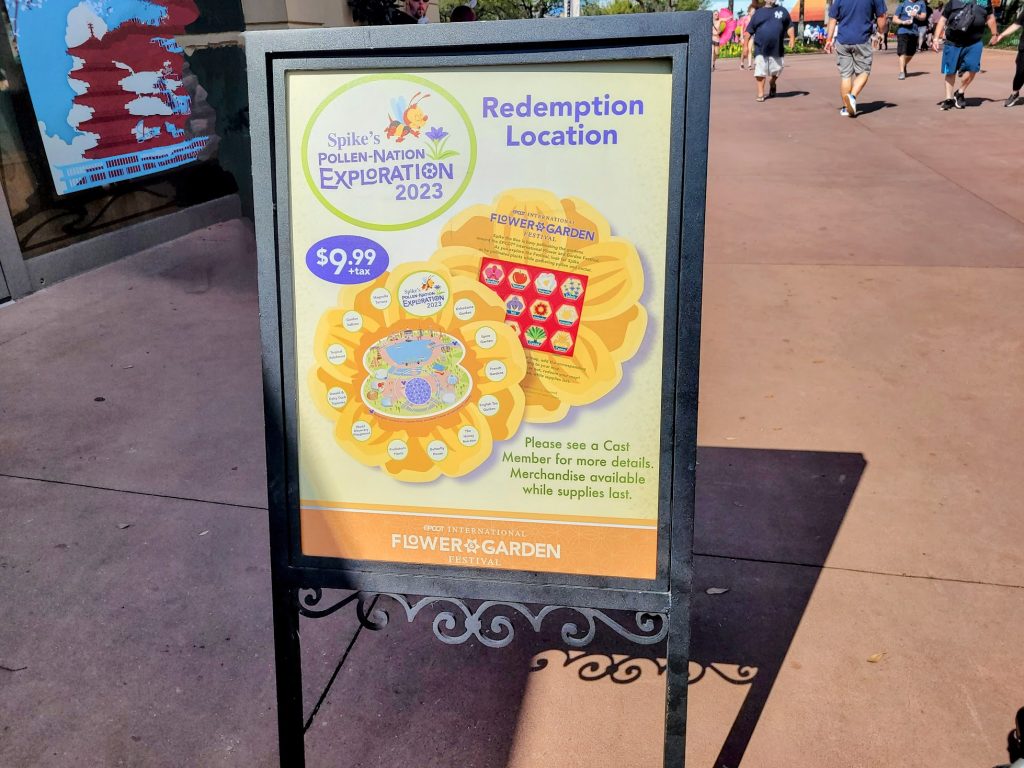 There are many prizes to choose from this year, a grand total of 8 actually! Guests are able to choose a cup or a plate.
The plates and the cups match, with four designs in total. Guests can choose from the following designs:
Snow White
Spike the Bee
Figment
Orange Bird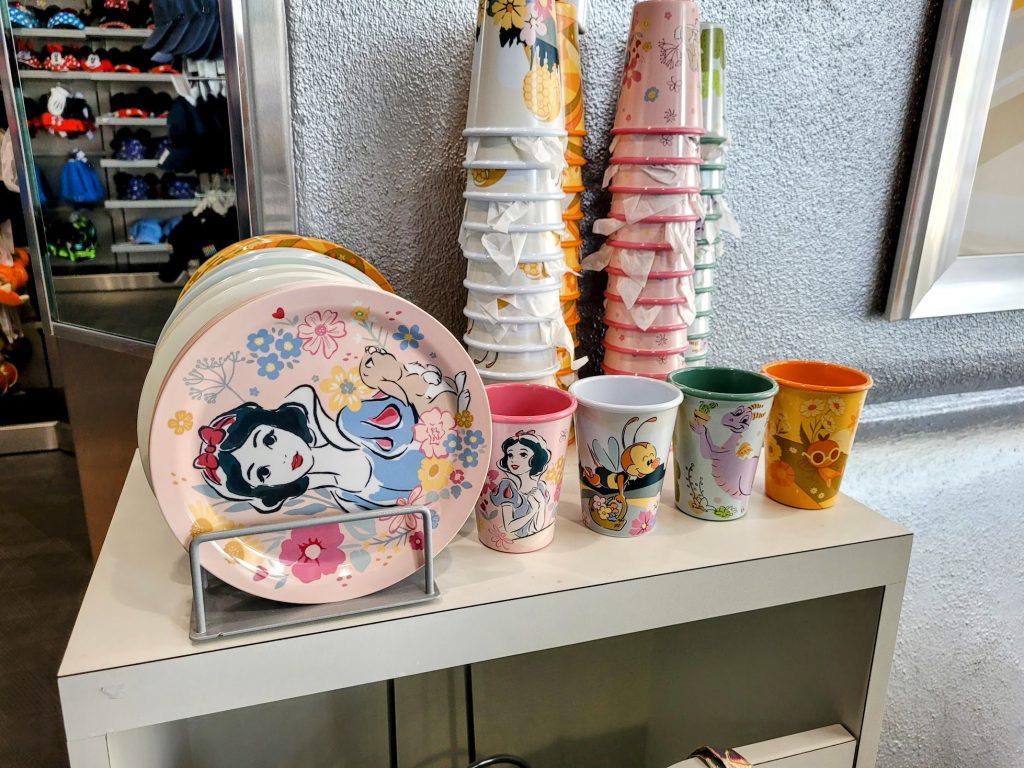 We chose a Spike the Bee cup this time around. It seemed fitting given that he was the star of this scavenger hunt! It is so adorable and perfectly highlights the Epcot International Flower & Garden Festival.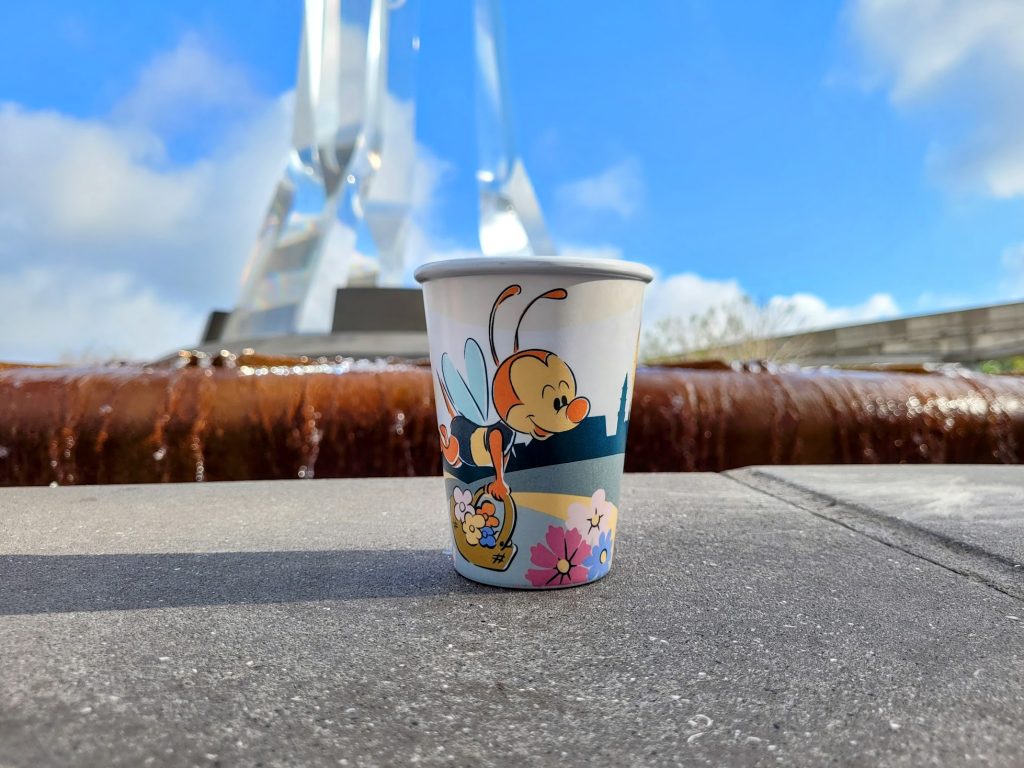 Let's Play!
There you have it, all of the plant and Spike the Bee locations in the park! This fun scavenger hunt is a great way to spend the day with your family. Searching for Spike, and learning about all sorts of different plants from around the world can even make it an educational game. This scavenger hunt is definitely a highlight of the Flower and Garden Festival.
Have you done Spike's Pollen-Nation Exploration Scavenger Hunt yet? Will you be participating on your next trip to EPCOT? Which of the prizes is your favorite? Let us know in the comments below!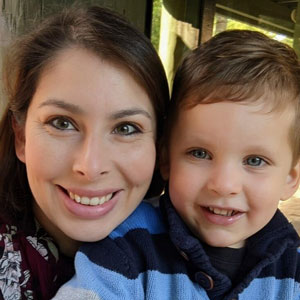 Written by
Rachel Van Norman
Contributing Writer
Rachel fell deeply in love with all things Disney as a little girl. Now as a wife and a mother herself, she shares this Disney obsession with her son and everyone around her. From her love of princesses to eating all the Disney food, Rachel spends her time radiating Disney magic and keeping everyone up to date on Disney news.