Prepare to Soar through the air and experience some of the most amazing wonders of the world in just 5 minutes!
Soarin' Around The World Details

| | |
| --- | --- |
| Disneyland Resort Park |  Disney California Adventure |
| Location in Park |  Grizzly Peak |
| Height Restrictions | 40″ or Taller |
| Age Interests | Kids, Adults, Tweens, Teens |
| Thrill Type | Small Drops, Slow Rides, Dark, Loud |
| Hours | Park Open to Park Close |
| Wait Times | Average of 35 |
| FastPass+ | No |
| Accessibility Information | Must Transfer from Wheelchair/ECV |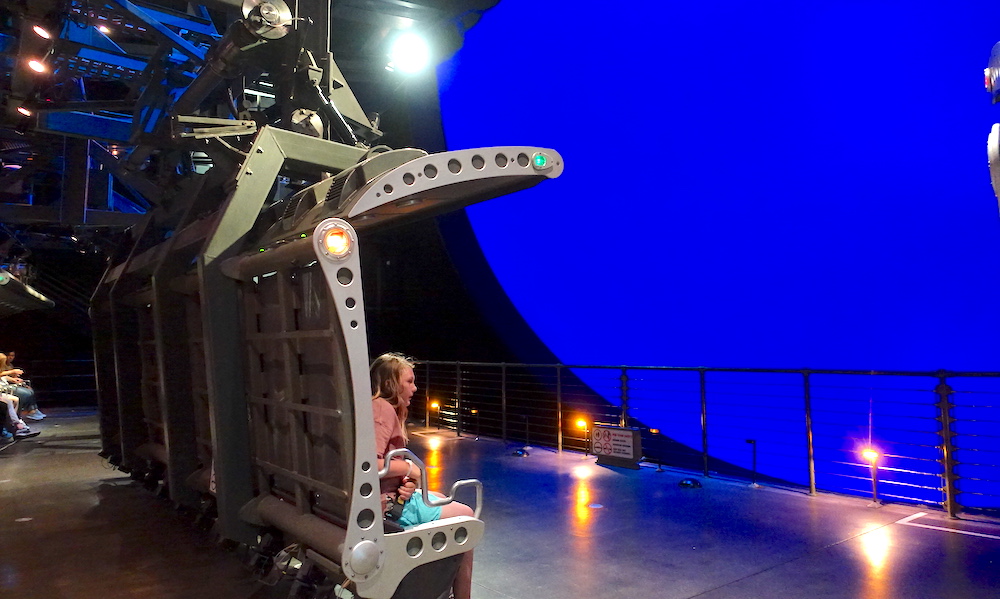 Attraction Overview
Take flight in an aerial adventure around the world at Disney California Adventure. Strap into a hang-glider and prepare for lift off on Soarin' Around the World. The hang-glider uses a mechanical lift system. Prepare to be lifted up into the air, in front of a 80 Ft. IMAX projection dome. Before take-off you will have to place any loose belongings in the section underneath your seat, as well as remove loose shoes. Your feet will be dangling while in the air.
After doing so, you are then ready to ride through the clouds and feel the wind on your face, as you fly around The world. You'll see polar bears in Greenland, fly past sailboats in Australia. You will smell scents of grass as you weave through elephants marching through a field in Kilimanjaro. Soar over The Great Wall of China and glide over the Eiffel Tower as it sparkles at night. The adventure ends when you arrive at Disneyland, flying over Main Street. U.S.A during a night of fireworks!
Soarin' Around The World was Originally Soarin' Over California, which was an opening day attraction for California Adventure in 2001. In 2016, the attraction was updated to feature the scenes from around the world, along with a new name. Soarin' Over California made two brief comebacks in 2019 and 2020.
Map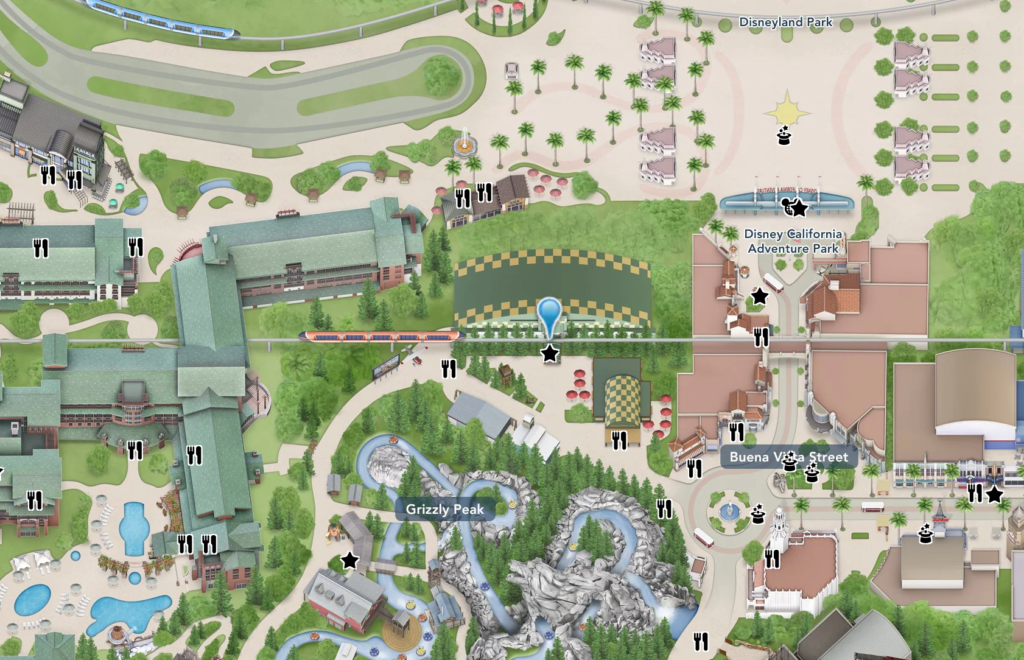 Location & Wait Times 
This attraction is located at Grizzly Peak which is inside Disney California Adventure Park. As you enter the park, take a left on Buena Vista Street, past the Starbucks and it'll be on your right. Wait times seem to average around 35 minutes. This beloved ride is fun for the whole family and seems to be a popular one at California Adventure.
Queue Experience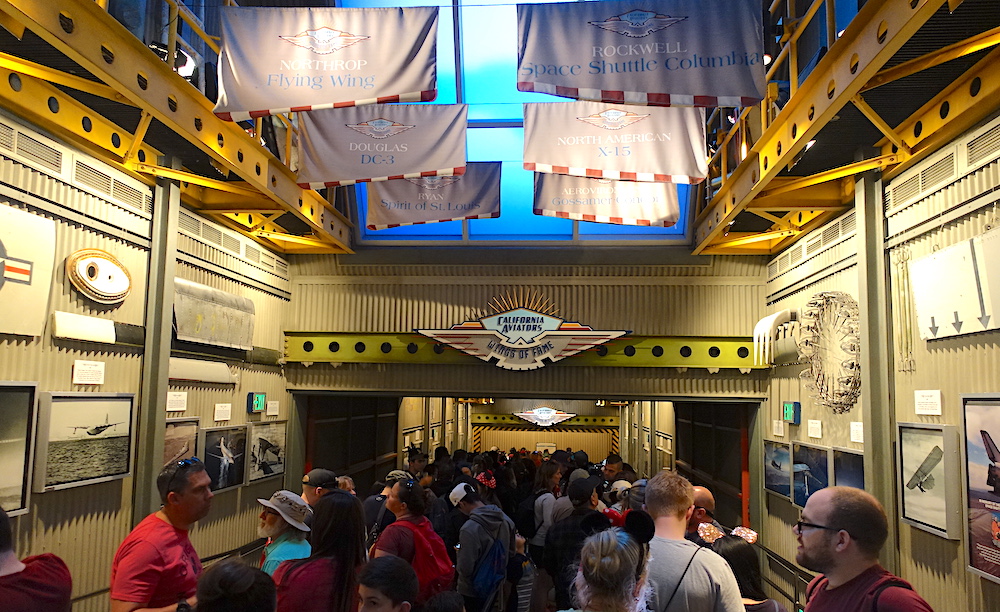 The queue for Soarin' Around The World is both outside and inside the building. Once inside the building the queue line continues down a ramp which then splits into two, right or left. A Cast Member will assign you to a designated side. You will then be directed to one of three boarding sections and given a row. This row will determine where you will sit on the ride. While waiting to board, a brief safety video featuring Celebrity Patrick Warburton will play. This is both informative and entertaining while awaiting this much anticipated flight!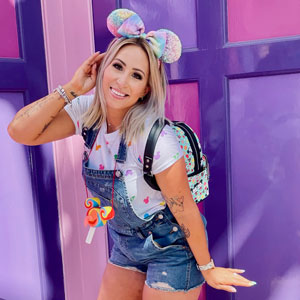 Written by
Brittney Malina
Contributing Writer
Brittney has been going to Disneyland since she was 3 years old. She has had a deep love for all things Disney ever since. Now as a wife and mother of two, she gets to share the love with her family and re-live the Disney magic through her children's eyes. Brittney is a Legacy Passholder and you can find her walking down Main Street, U.S.A. with a churro or iced coffee in hand.