You may have already experienced Splash Mountain (before it was closed), or Kali River Rapids, but did you know there is a type of transportation in Walt Disney World that is often referred to as the "Disney Water Ride That No One Talks About"?
In this article, we'll be covering everything you need to know about The Sassagoula River Cruise, and showing you why this is an excellent mode of transportation for getting around the Disney Springs Resort area. Let's take a closer look!
What Is The Sassagoula River Cruise?
The Sassagoula River Cruise is a water-based transportation system at Walt Disney World Resort. It provides a leisurely and scenic means of travel between various Disney resorts and Disney Springs, the shopping, dining, and entertainment complex on property. Named after the native word for the Mississippi river, the Sassagoula River Cruise boats offer a picturesque ride along the waterways of the resort.
This service connects various points within Disney World, including
Disney's Port Orleans Riverside
Disney's Port Orleans French Quarter
Disney's Saratoga Springs Resort & Spa
Treehouse Villas at Disney's Saratoga Springs
Disney's Old Key West Resort
Disney Springs
Ferry Routes From Disney Springs
The Sassagoula River Cruise service from the new Disney Springs Marketplace dock is categorized by flag colors. Yellow flags represent service for Disney's Port Orleans Riverside Resort, while purple flags stand for Disney's Port Orleans French Quarter Resort. A dual yellow / purple flag indicates that a boat serves both Port Orleans French Quarter and Port Orleans Riverside.
The blue flags signify service for Disney's Saratoga Springs Resort & Spa, including the Treehouse Villas. Green flags denote service for Disney's Old Key West Resort.
Please note that the internal Disney Springs water taxi, represented by red flags, is currently not in operation.
Ferry Boat Dock Locations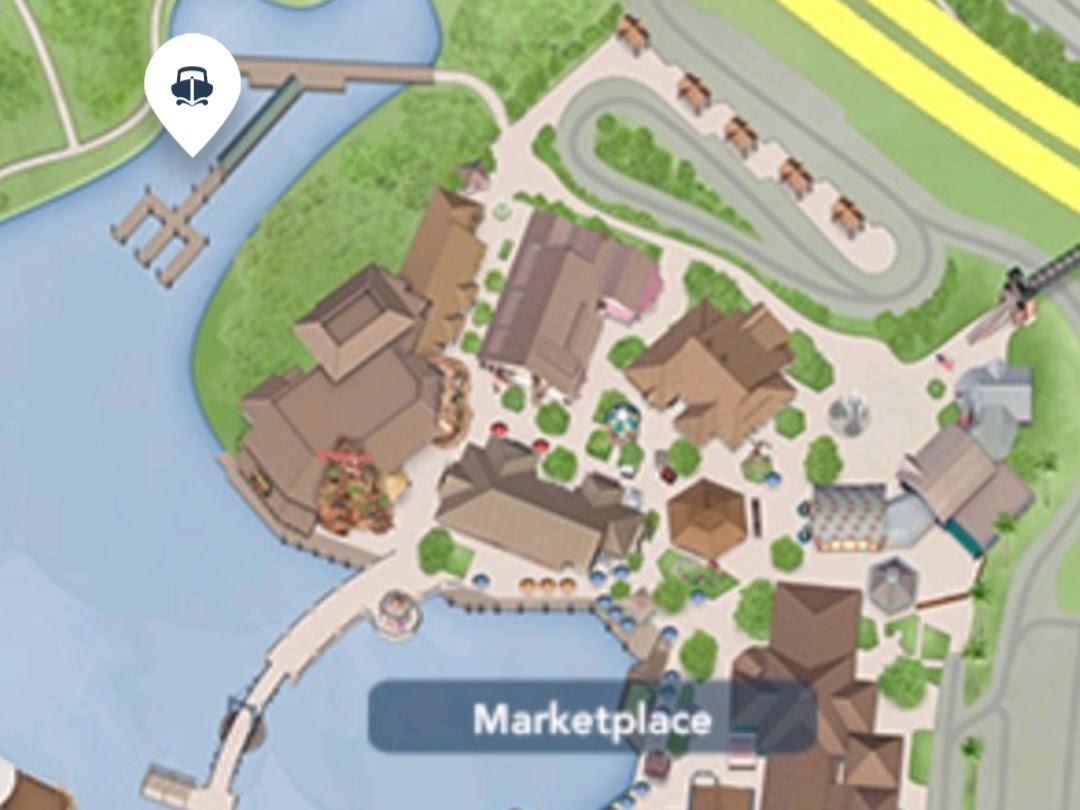 Disney Springs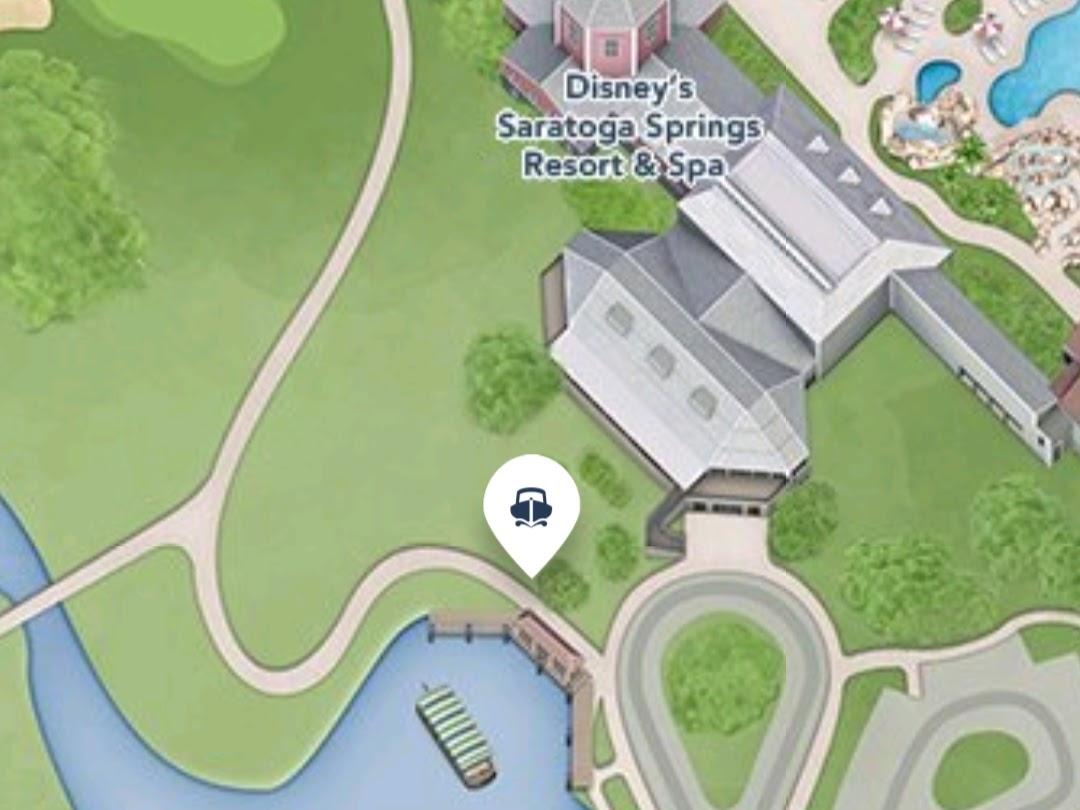 Saratoga Springs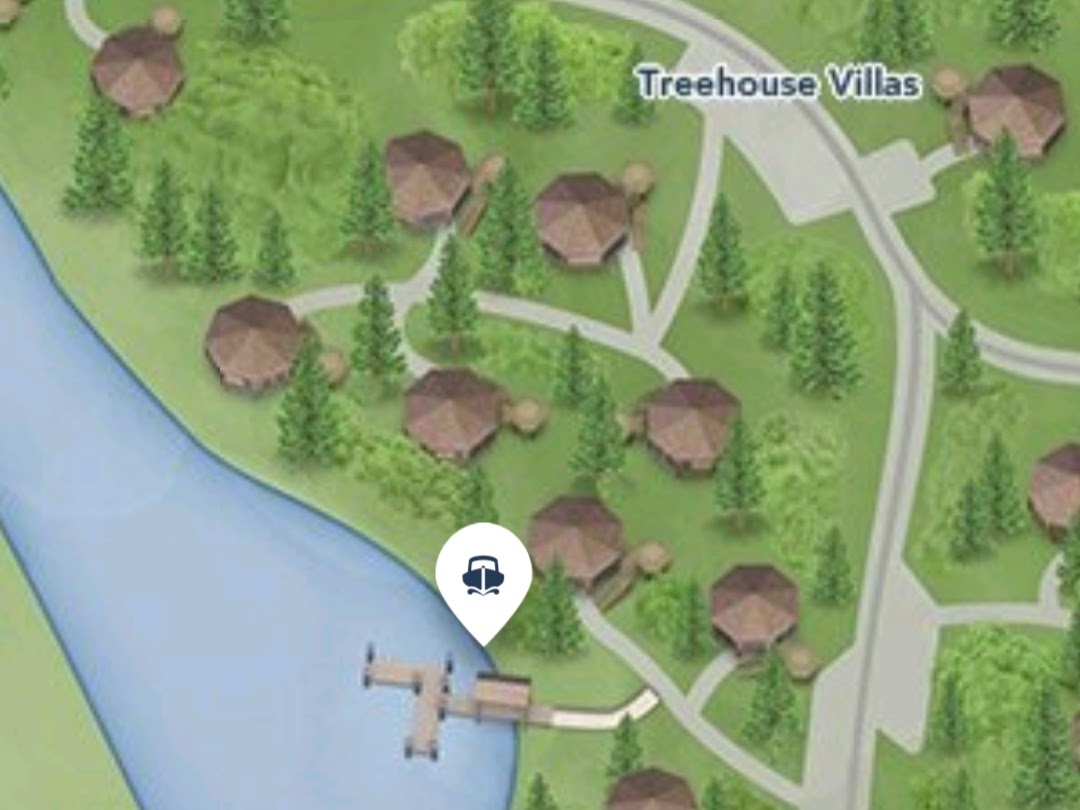 Treehouse Villas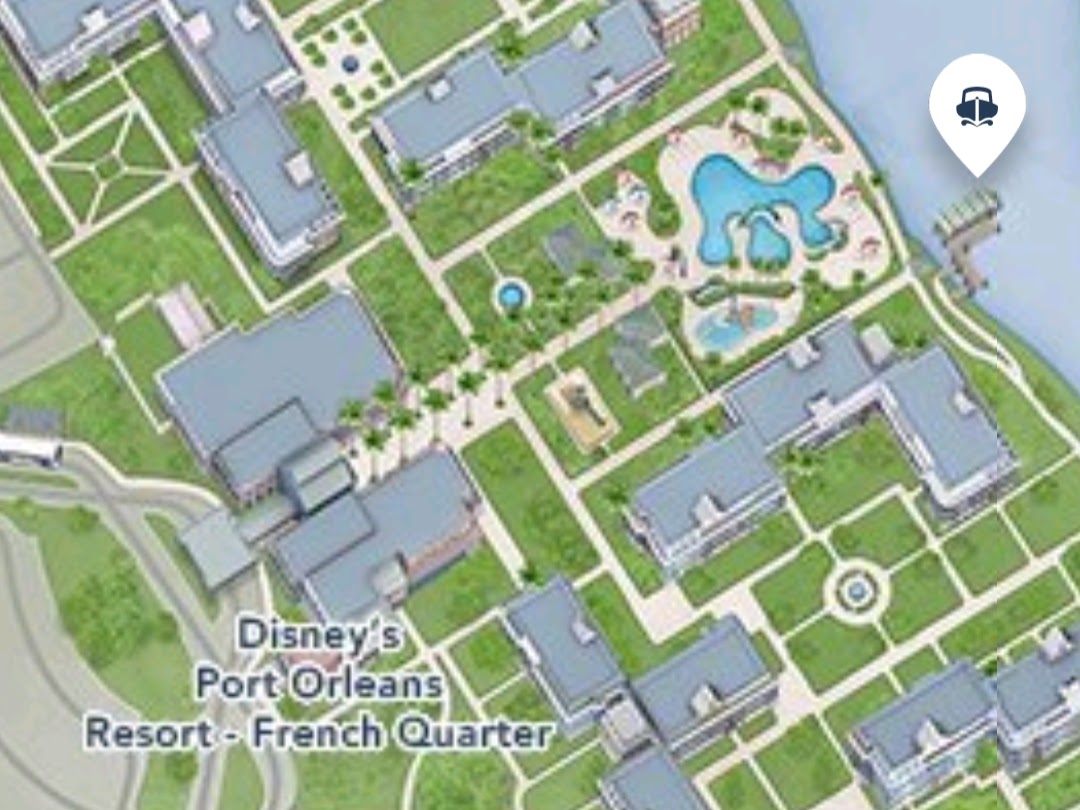 Port Orleans French Quarter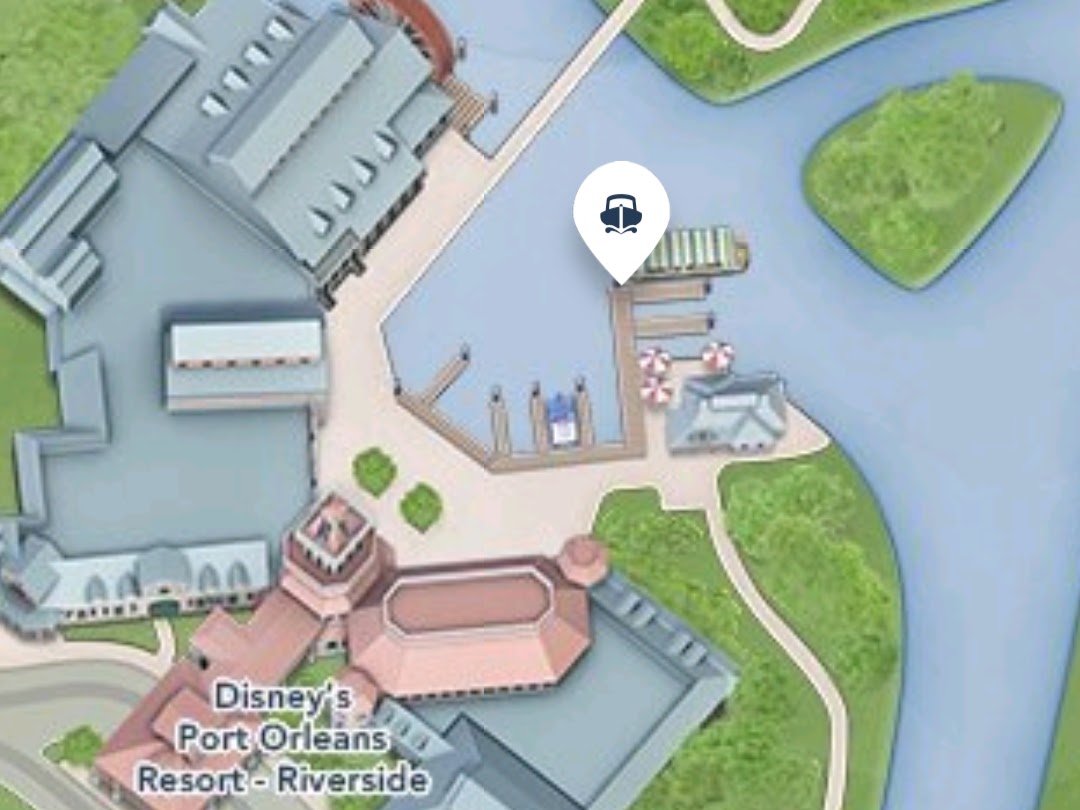 Port Orleans Riverside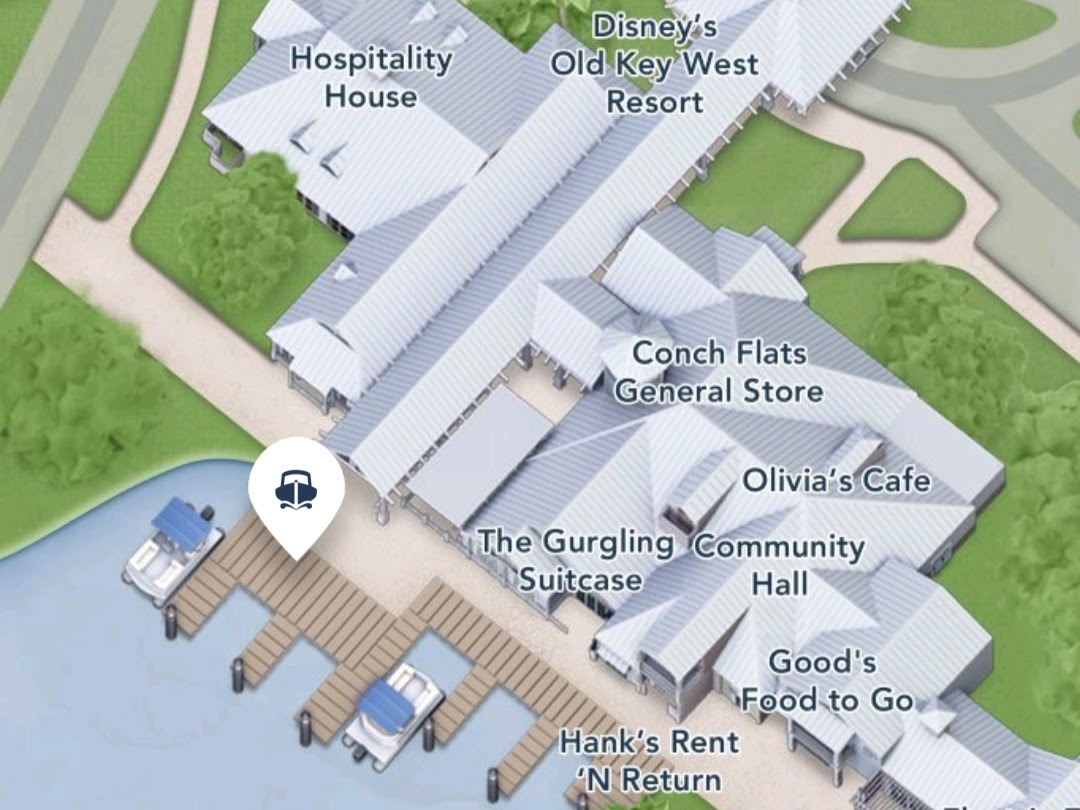 Old Key West
Ferry Operating Hours
The Sassagoula River Cruise boats are typically in service daily, operating on a regular schedule from 10:30 AM to 11:00 PM, with boats departing every 20 minutes. However, these hours can be influenced by weather conditions.
As part of Disney's commitment to guest safety, the operation of the boats is suspended during rainy or stormy weather. This proactive approach ensures that all journeys on the Sassagoula River Cruise remain safe and enjoyable for everyone.
Seating Capacity
The Sassagoula River Cruise boats come in two sizes, each with a specific passenger capacity. The smaller boats can accommodate up to 32 guests, identifiable by three pairs of yellow supporting the overhead canopy. The larger versions, distinguished by four pairs of pillars, can hold up to 37 people.
Passengers are allowed to stand during the journey, if they prefer, but they are require to hold on to the handrails if standing.
The boats are also equipped to accommodate guests using wheelchairs or ECVs. These guests can remain in their seat for the journey, and the boat captain will provide a ramp for easy and safe boarding and disembarking before other guests are allowed to board.
Boat Names
All the boats in the Sassagoula River Cruise fleet have unique names reflecting the rich culture and history of the Southern United States. These names serve as a reminder of the inspiration behind the resorts they serve, adding an extra layer of charm to the overall experience.
The boat names include:
Memphis Miss
Louisiana Lady
Sassagoula Sunset
Bayou Princess
Cresent City Queen
Magnolia Blossom
Florida Queen
Buena Vista Queen
Saratoga Queen
Blossom Queen
Jazz Lady
Delta Lady
Azalea Bloom
Southern Breeze
Jazz Queen
While the Sassagoula River Cruise is one of the lesser-known modes of transportation; but it's earned its place at the top of the list of novel Walt Disney World experiences. Offering a tranquil journey through the resort's waterways, it presents a unique perspective of the expansive setting that Disney built in the heart of Florida. So, next time you need to get around the Disney Springs resort area, keep the Sassagoula River Cruise in mind!
Experience DVC Resorts For Less!
Both Old Key West and Saratoga Springs offer access to Disney Springs by way of a unique river cruise. Between the incredible dining, the impeccable service, novel transportation services, and a little sprinkle of magic, you won't ever need to second guess planning a trip to either of these Deluxe Disney resorts.
If you'd like to view confirmed reservations for rent at Old Key West or confirmed reservations for rent at Saratoga Springs, you can experience Disney's Deluxe resorts for less, even without being a DVC member! If you're interested in becoming a member, and joining the DVC family, you can save thousands by shopping from our current Old Key West resale listings or Saratoga Springs resale listings.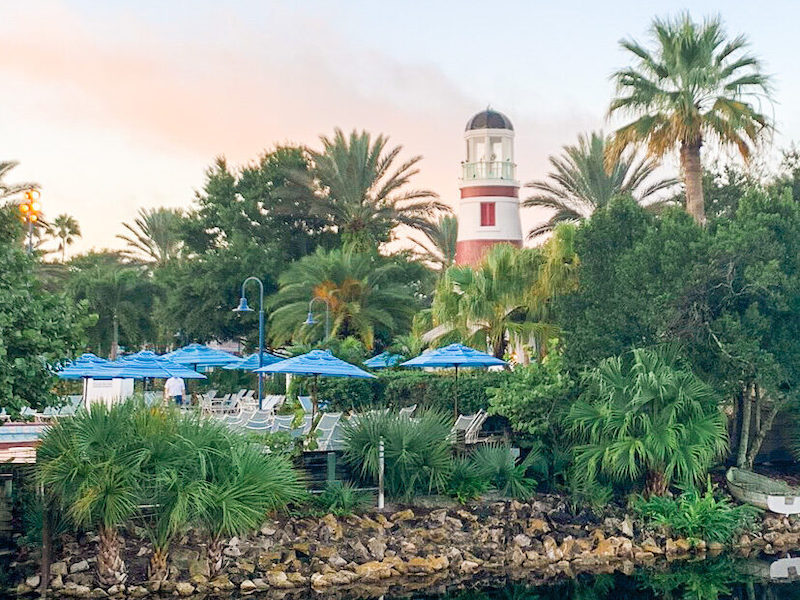 Old Key West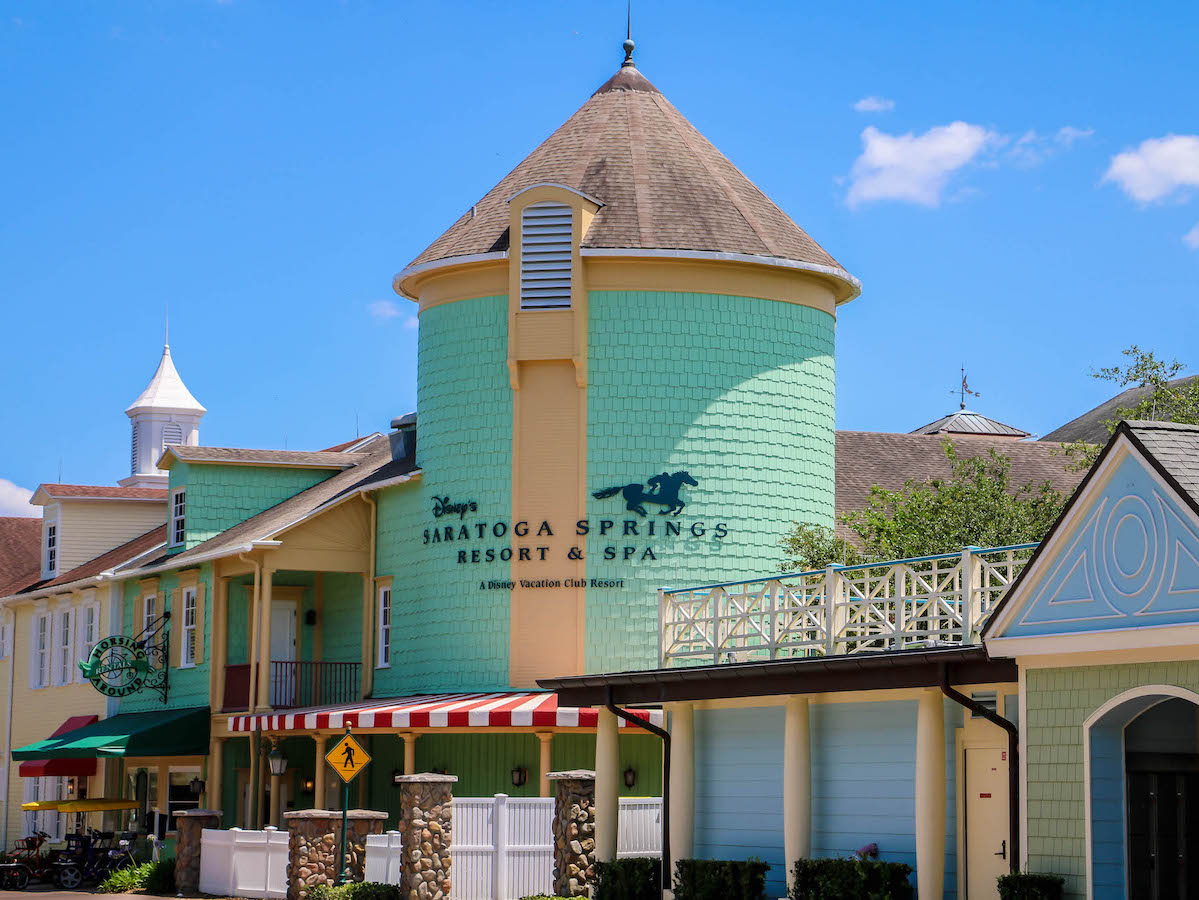 Saratoga Springs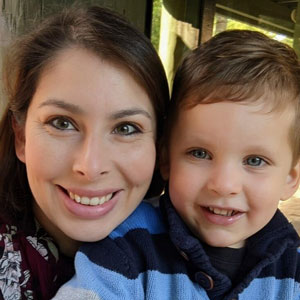 Written by
Rachel Van Norman
Contributing Writer
Rachel fell deeply in love with all things Disney as a little girl. Now as a wife and a mother herself, she shares this Disney obsession with her son and everyone around her. From her love of princesses to eating all the Disney food, Rachel spends her time radiating Disney magic and keeping everyone up to date on Disney news.