RunDisney's annual races have historically taken place in January, February, March, and November, during times of the year when the weather is more ideal for distance running in the Sunshine State. So, while we wait for the next on-property runDisney weekend and the temperatures heat up for summer, runDisney is offering a cool reward for those who participate in this year's summer virtual series. Run a 5K (3.1 mles) or a series of three 5Ks and receive a medal(s) celebrating the Frozen movies and musical!
Registration for the summer virtual series opened for the general public on April  2, 2022. While the individual races have sold out, the virtual series is still available! Participants who complete and upload their times for three separate 5Ks will receive a total of 4 medals – one for each of the individual races and a fourth commemorating the completion of the summer challenge. This year's challenge medal features everyone's favorite summer-loving snowman: Olaf.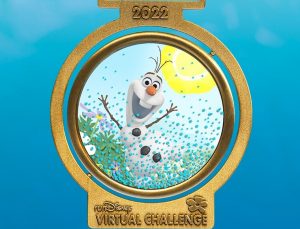 What's Included With Your Registration?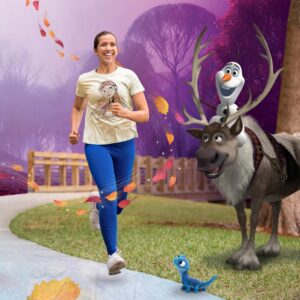 When you register for a virtual runDisney race, you may not get the same experience as running through "The Most Magical Place on Earth," but you do receive a few extras to make your at-home race something special. Included in your registration packet is a downloadable race bib for each of the races you have signed up for, a start line and finish line marker, mile markers, and finisher's certificate! Participants will also have access to playlists from Walt Disney Records on their favorite streaming service and a virtual expo.
When Will Runners Receive Their Medals?
Participants who register for the runDisney summer virtual challenge may complete their 3 races any time between June 1 and August 31, 2022. Each time you complete your race, simply log into your runDisney account to record your time. The medals celebrating Frozen will be mailed at the conclusion of this race window, even if you complete all three 5Ks during the month of June.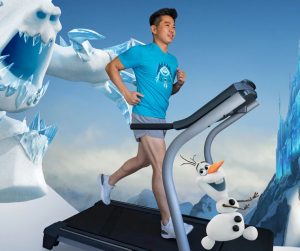 Free Training Plans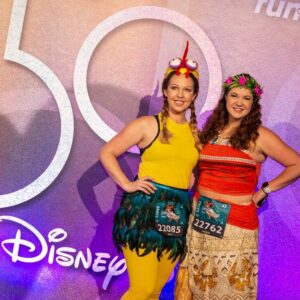 If you love Disney and love to run, or maybe want to try combining the two for the first time, runDisney offers free training plans for all distances. The plans were created by Jeff Galloway, an Olympian, runDisney trainer, and creator of the Run-Walk-Run method, a safe and effective way to increase endurance and pace. No matter if you're new to running or have a large collection of finisher medals, you can find a plan suitable for your goals.
If you'd like your next runDisney race to take you through Walt Disney World, the 2023 dates for two race weekends have already been announced! Walt Disney World Marathon weekend is already sold out for the in-person races, but the just-as-popular Princess Half Marathon Weekend in February will go on sale to the general public on June 21, 2022. The Princess Half Marathon Weekend features a 5K, 10K, and a half marathon (13.1 mles) races as well as a 19.3 mile challenge if you compete the 10K and half marathon. Set a reminder to ensure your next Disney race takes place inside the magic!
Will you run this summer's runDisney virtual race series?  Which Frozen medal are you most looking forward to adding to your collection? Let us know in the comments below!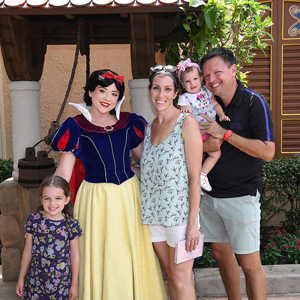 Written by
Shelley Wehler
Contributing Writer
Shelley is a stay-at-home mother of two girls living outside of Charlotte, North Carolina. Her love of all things Disney has grown even more as she sees the magic come alive through the lens of her young daughters. She spends her free time keeping up with the latest in Disney news and daydreaming of her next trip to the parks!