PopSockets are a super helpful phone accessory that can make it is easier to hold your phone with just one hand. These little plastic, accordion style disks come in a very wide variety of colors, designs, and functions. But, the most magical PopSockets can be found in the gift shops of Walt Disney World! Disney themed PopSockets feature favorite characters, classic attractions, and even park treats. Read on for 8 PopSockets you can get at Walt Disney World!
Mickey Bar
Bring a classic Disney Park treat with you wherever you go with this Mickey Bar PopSocket! This sweet phone accessory is one of PopSocket's swappable PopGrips. This means that if  you decide you want a different design, you can replace the top. Look for this Mickey Bar PopSocket at Disney World or on shopDisney.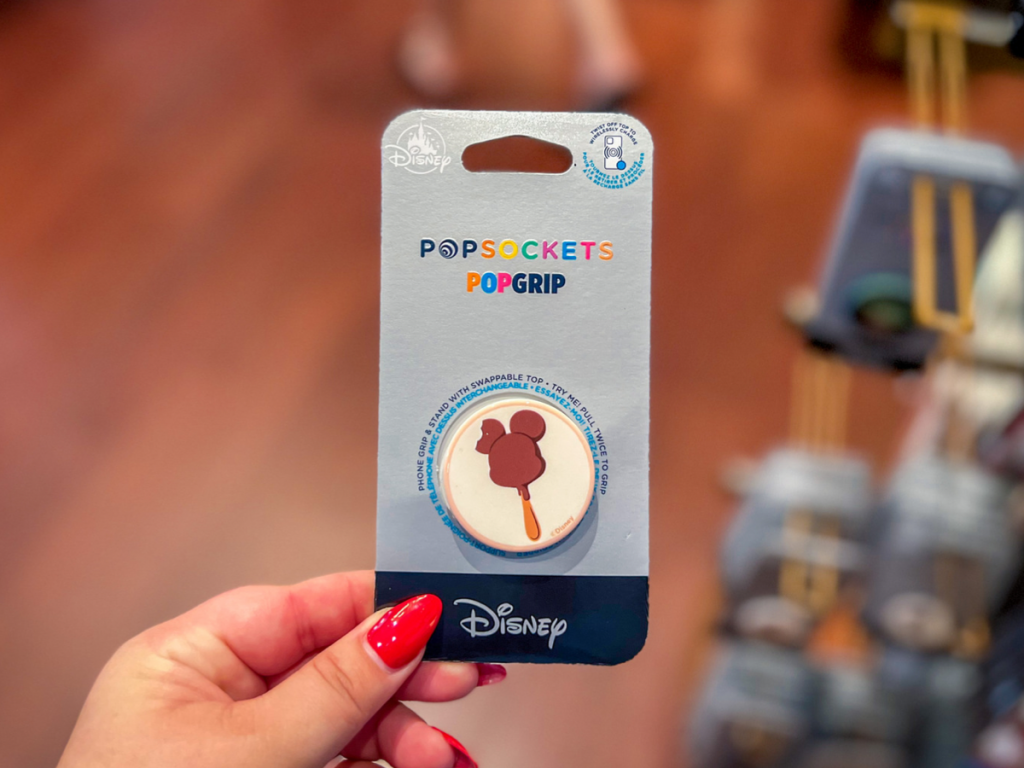 Stitch
If you are a Stitch super fan, you are in luck! This blue Disney PopSocket features the image of Stitch looking very excited… or maybe mischievous. Either way, you can show off your love of Stitch with this PopSocket!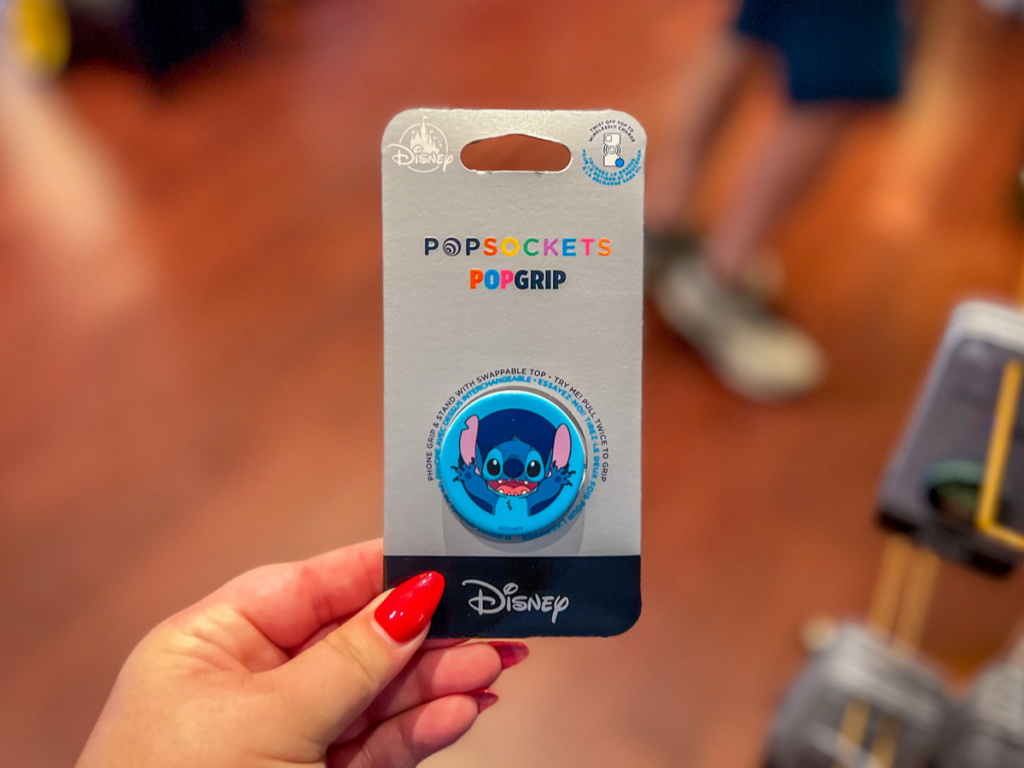 Tie-Dye Mickey
You can't go wrong with  tie-dye! This PopSocket features classic Mickey Mouse against a blue tie-dye background. The top can also be swapped on this PopSocket.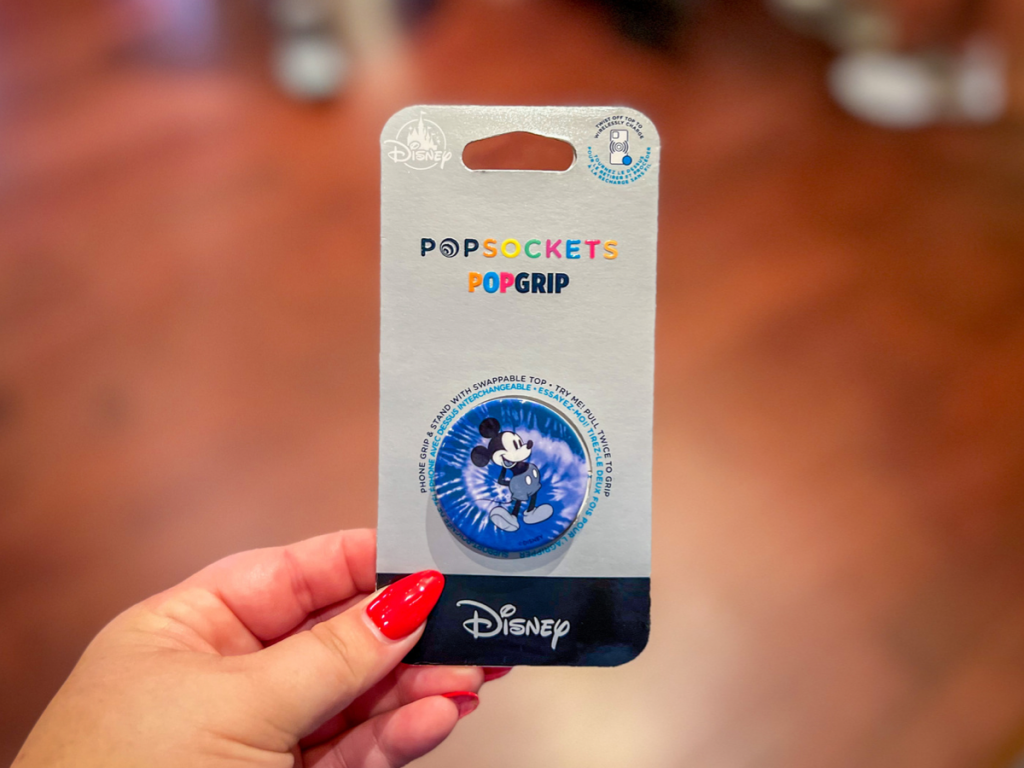 Baby Yoda
You can find one of Disney's cutest characters on a PopSocket at Disney World. That's right, there is Baby Yoda (really named Grogu) PopSocket! The force is definitely strong with this Star Wars phone accessory.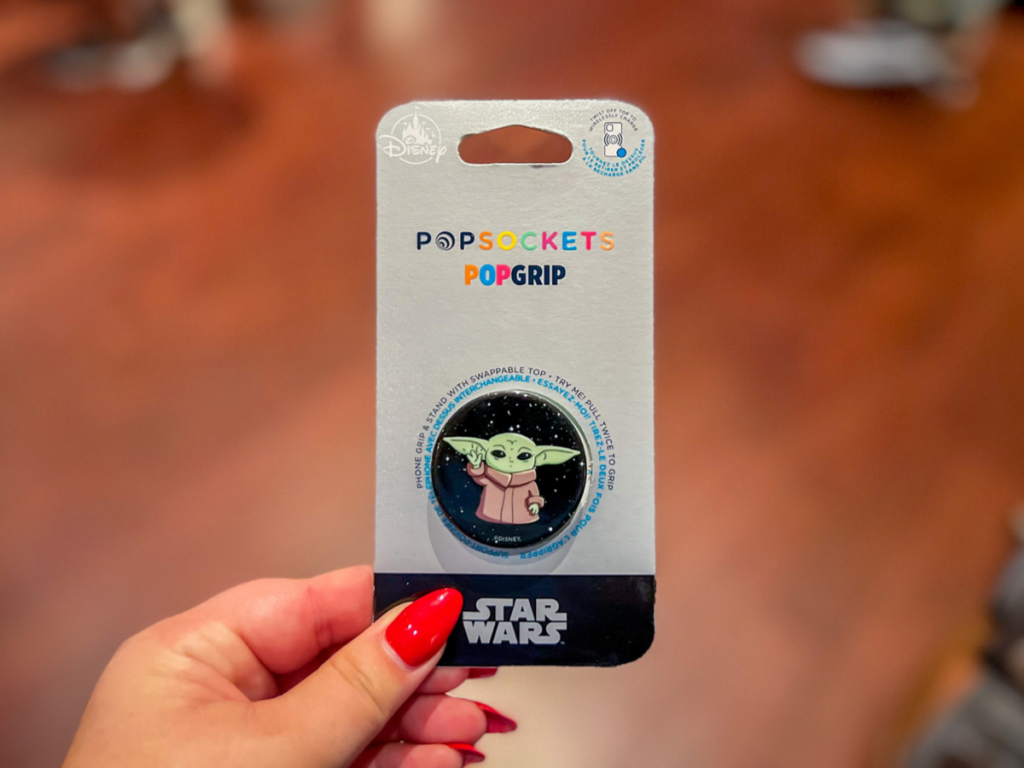 Olaf
If Frozen is one of your favorite Disney movies, this Olaf PopSocket might be right up your ally! In typical Olaf fashion, it looks he lost his carrot nose again or maybe its just being a "little baby unicorn".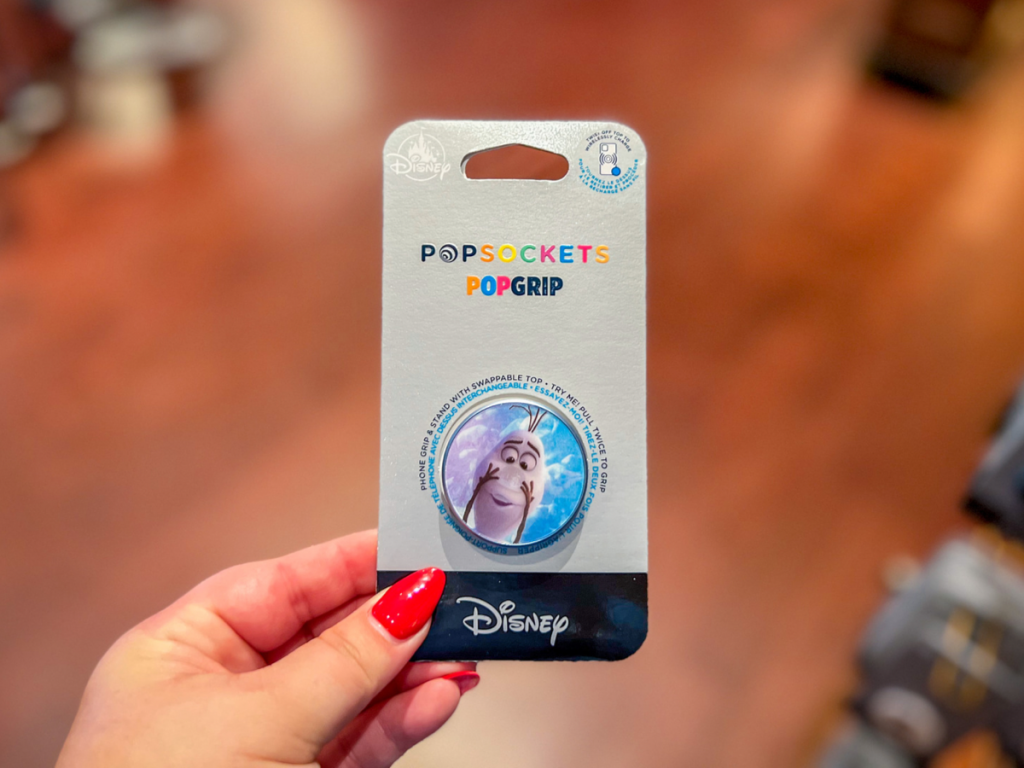 Camo Hidden Mickey
Looking to show off your Disney side in a subtle way? This camouflage PopSocket might be the one for you. Within the black and gray design, you can spot several hidden Mickeys.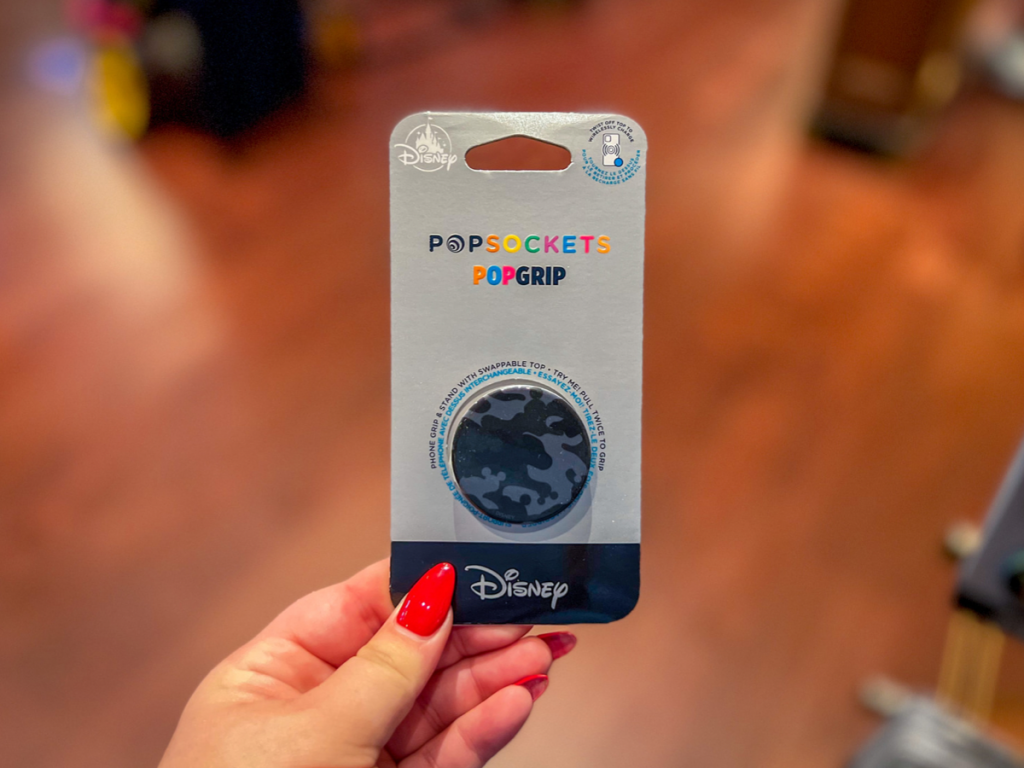 It's A Small World
This it's a small world PopSocket is more than just a phone grip. In addition to making it easier to hold your phone, this accessory can also be your wallet! This functional PopSocket wallet features elements from one of Disney's most classic attractions: it's a small world.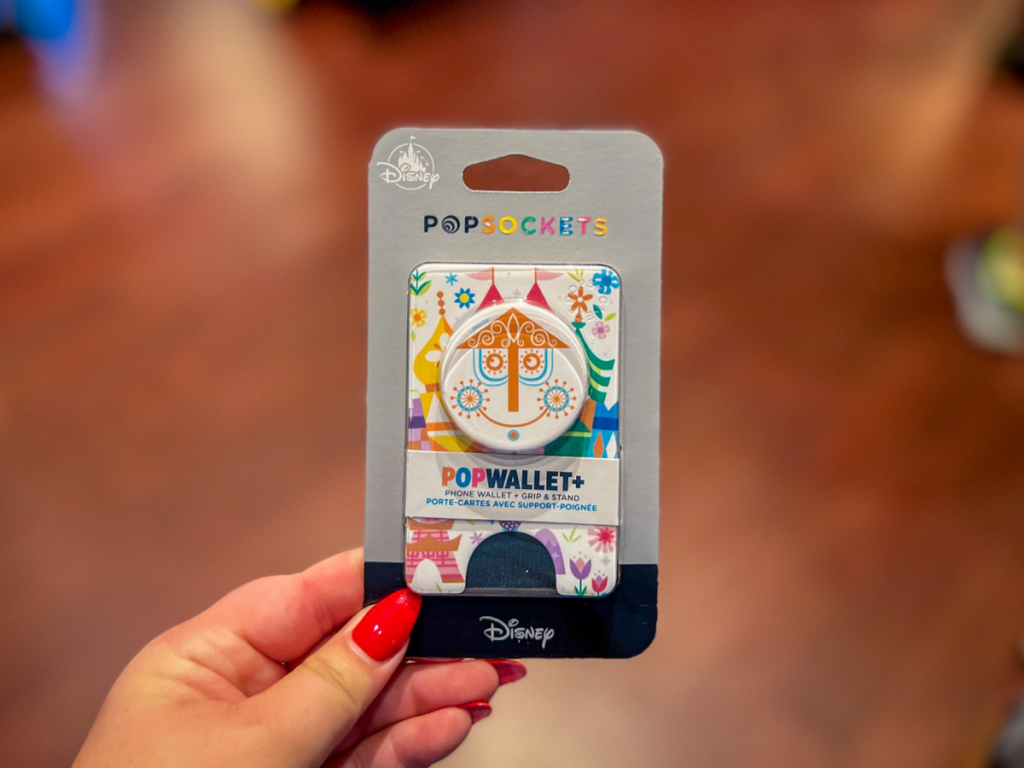 Doodle Mickey Mouse
There a few different Mickey Mouse PopSockets available at Disney World. This light blue PopSocket has an even more cartoonish version of the boss. This doodle-like Mickey wears his classic red pants, yellow shoes, and a huge smile on his face!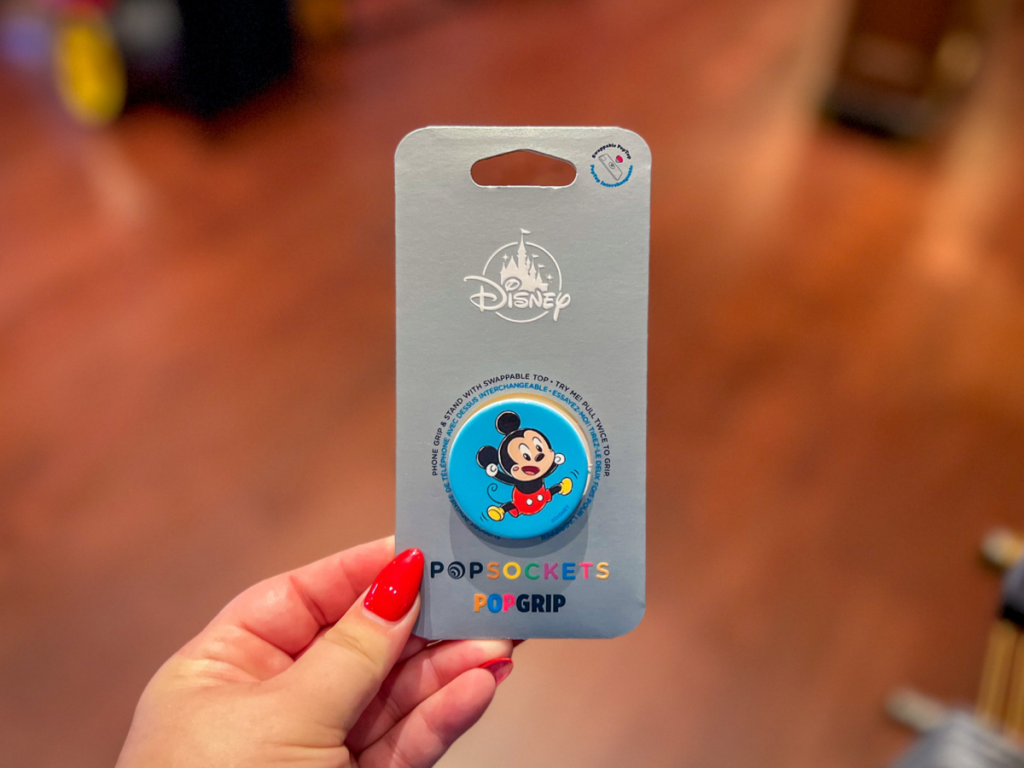 Which Disney PopSocket would you put on the back of your smart phone? Let us know in the comments!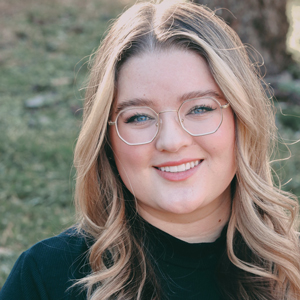 Written by
Emily Murray
Contributing Writer
For as long as Emily can remember, Disney has played a huge role in her life. Her infatuation with Disney resulted in many hours spent rewatching Toy Story and creating multiple powerpoints to convince her parents to book yet another vacation to the "Most Magical Place on Earth". In 2015, Emily followed one of her dreams and moved to Orlando, Florida where she spent just over five years working for the mouse in three separate roles. Emily is passionate about writing and using words creatively and concisely. She loves to make others laugh and hopes to sprinkle a little bit of magic into everything she does.