Join a crew of swashbuckling scoundrels as they adventure through the Caribbean on Disneyland's Pirates of the Caribbean!
Pirates of the Caribbean Details

| | |
| --- | --- |
| Disneyland Resort Park | Disneyland |
| Location in Park | New Orleans Square |
| Height Restrictions | Any height |
| Age Interests | Kids, Teens, and Adults |
| Thrill Type | Slow ride, water ride, loud |
| Hours | Park open to park close |
| Wait Times | Average of 30 minutes |
| FastPass+ | Yes |
| Accessibility Information | Must Transfer from Wheelchair/ECV |
Attraction Overview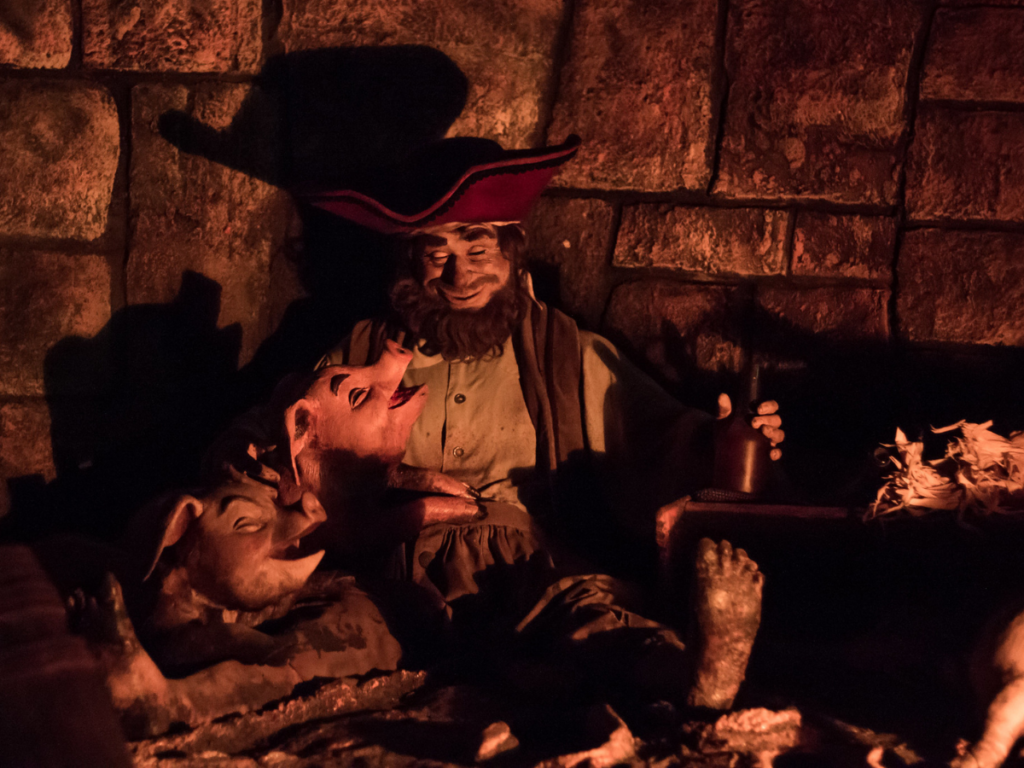 Time to set sail for an adventure that your whole group will love! Get ready to find out what a pirate's life is like as you set aboard your boat into the Caribbean. You never know what treasures are hidden behind each corner. Before you know it, your whole crew will be singing along as you enjoy Pirates of The Caribbean. 
When starting your adventure, you will make your way down the bayou, where everything will start calm and peaceful. You'll find yourself passing by the actual restaurant of Blue Bayou that's right along with the attraction. Before wary though, you'll be warned of the cautionary pirate's tale and find yourself going down a nice big waterfall. This is where your journey really begins!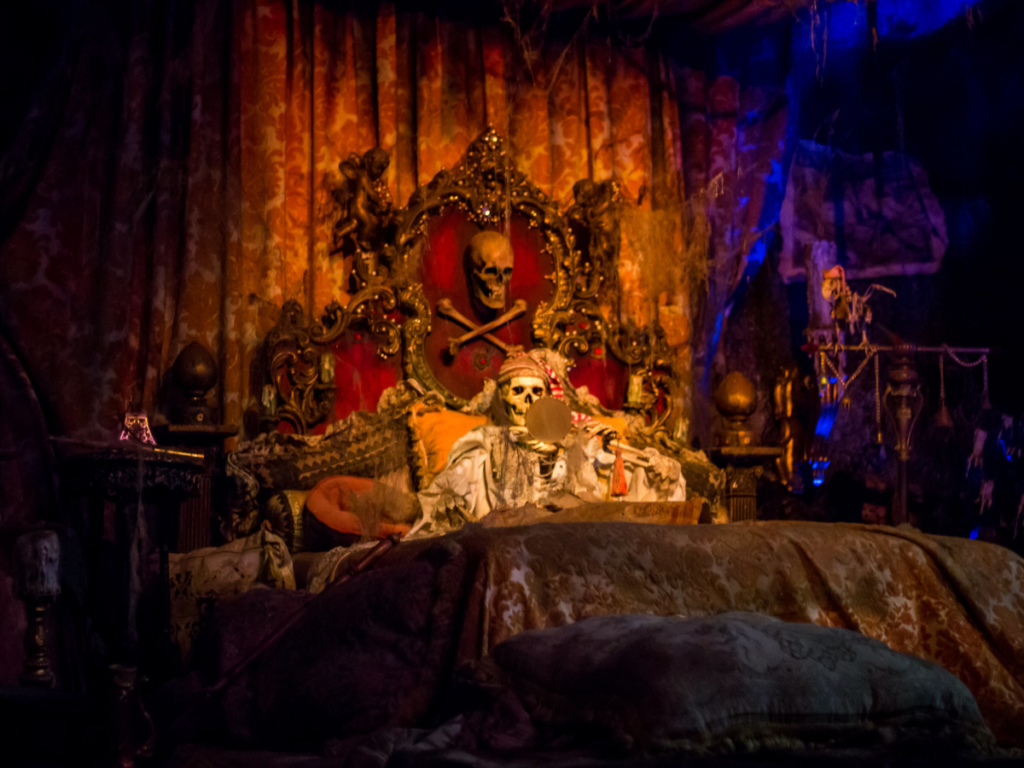 You'll enter through grottos and rooms full of treasure and skeletons of unfortunate pirates who have passed with greed protecting their gold. Shortly after, you'll begin to see the port on your barge boat and how it's been taken over by the pirates themselves. As you voyage between two ships battling each other with cannons, there is a chance you may splashed by the water. Entering further into the port, you'll see the village has been set on fire, and lots of chaos is being endured. Between auctions of goods and the villagers fighting back the pirates be sure to keep an eye out for Captain Jack Sparrow.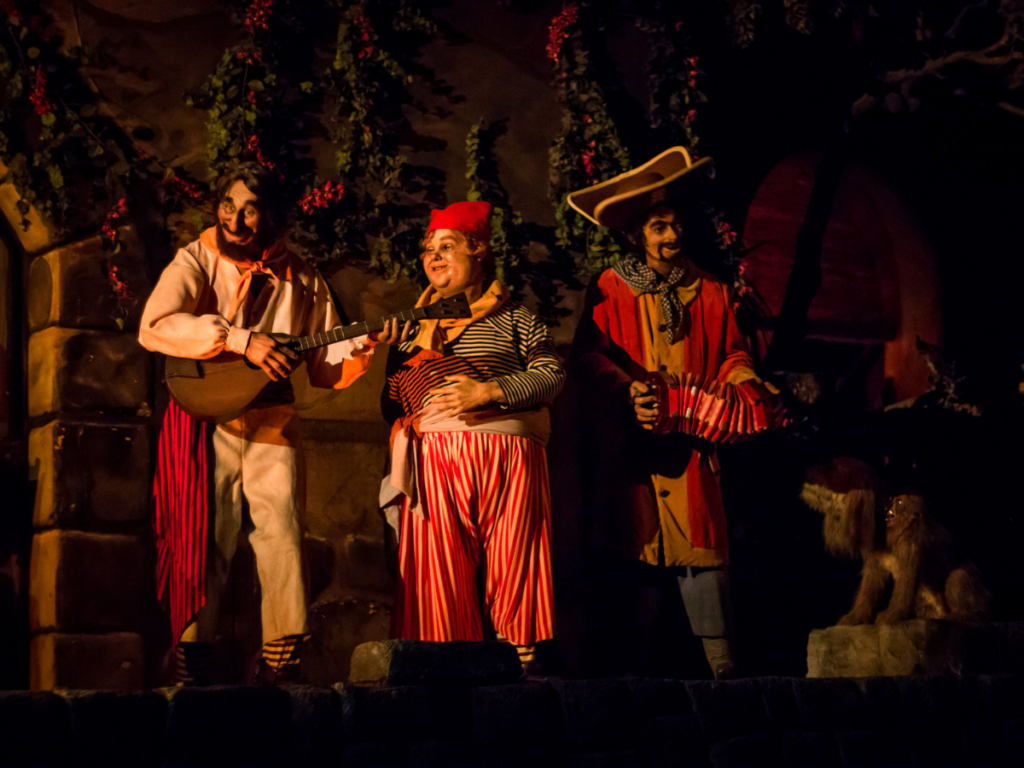 Captain Jack Sparrow can be spotted twice in the famous Pirates of The Caribbean attraction. Of course, he has found himself in trouble while trying to get the most treasure out of the whole crew, so he quickly makes an escape. Towards the end of the ride, you will pass the not-so-lucky prisoners in jail as they beg a puppy to bring them the keys to escape their fate. At the same time, you'll see a successful Jack Sparrow enjoying all of his newfound riches in a room filled with treasure galore.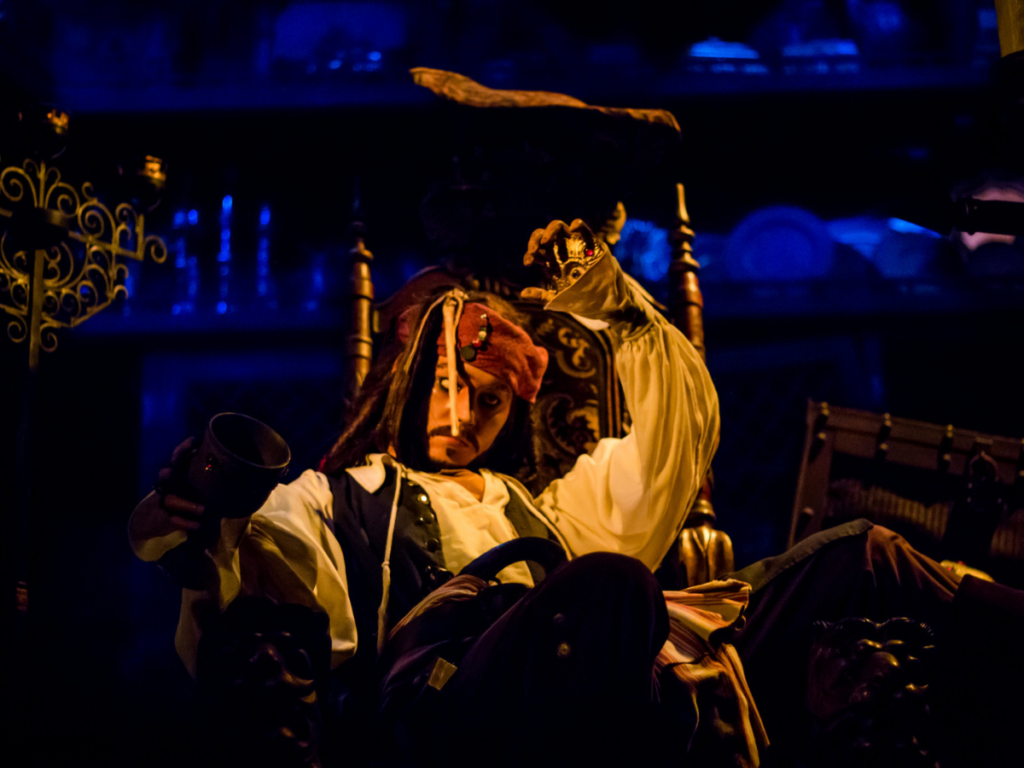 Map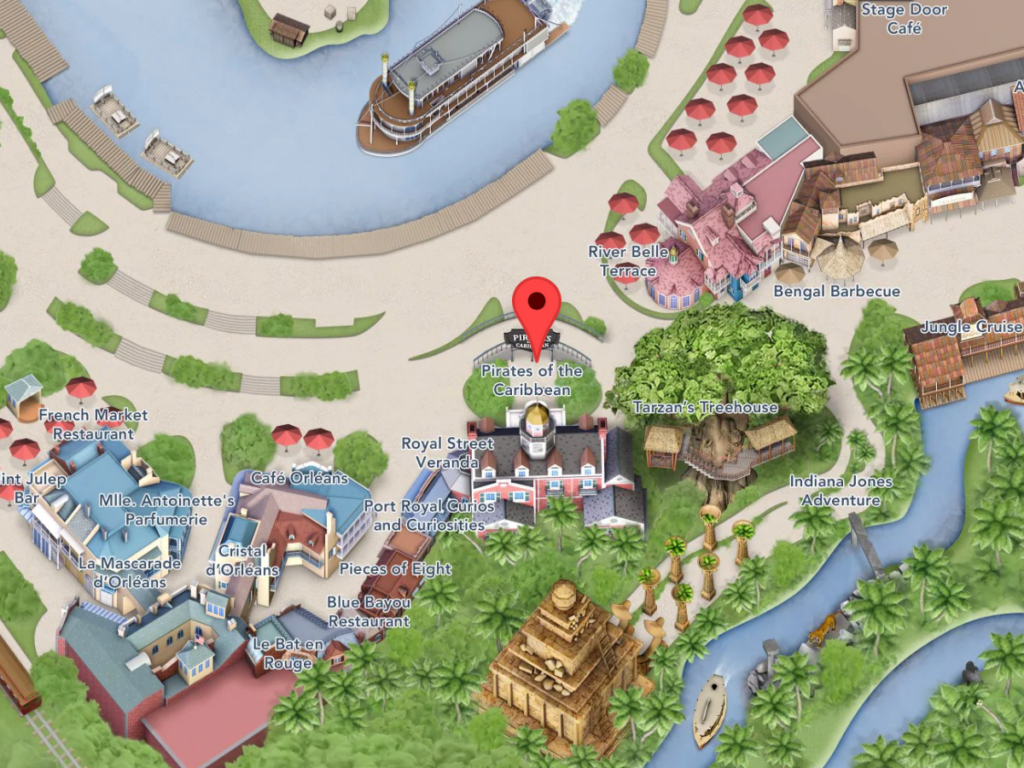 Location & Wait Times
You can find Pirates of The Caribbean located in New Orleans Square between Big Thunder Mountain and The Haunted Mansion. The wait time for Pirates of The Caribbean is typically a moderate wait averaging about 30 minutes.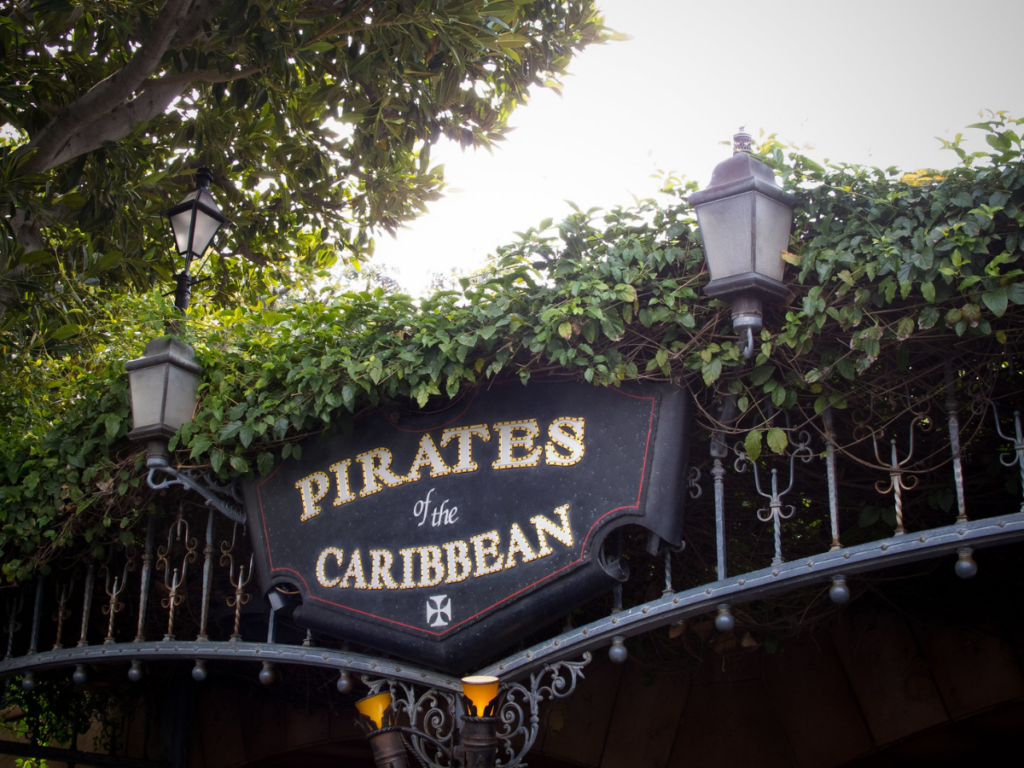 Queue Experience
The queue for this attraction is partially outdoors in the beginning , but shortly after you'll find yourself inside for the rest of the wait. As you wait outside you'll find yourself winding around Tarzan's Treehouse and part of New Orleans Square. Once you're inside, you'll get a view of the barges you're about to board for your own journey. Sometimes in the queue you will see the legendary Jack Sparrow out and about with his character host. 
Written by
Bobby Asen
Contributing Writer
Bobby has a strong passion for Walt Disney's stories and the Disney Parks. From taking vacations to the parks, to being an Annual Passholder, to working as a cast member for seven years at Magic Kingdom, his passion for Disney continues to grow. After visiting every Disney Park in the world, Bobby knew he wanted to share his experiences and his love for Disney in his writing.