Get ready to hear "welcome home" and enjoy a meal made from scratch at Old Key West's Olivia's Cafe! You're sure to find a satisfying meal at this location in the heart of the resort.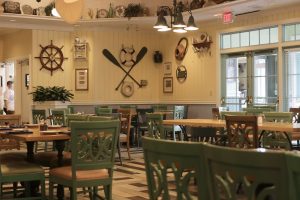 Olivia's is open for brunch and dinner daily! When entering Olivia's Cafe, you feel right at home with hundreds of photos of DVC members who have been part of the DVC family for years. The lobby in the restaurant makes you feel nostalgic as you look at photos of Disney Parks over the years. Once you enter the dining room, you get immersed in that classic Key West decor. You certainly get that boathouse feel from boating equipment to seashells on the wall.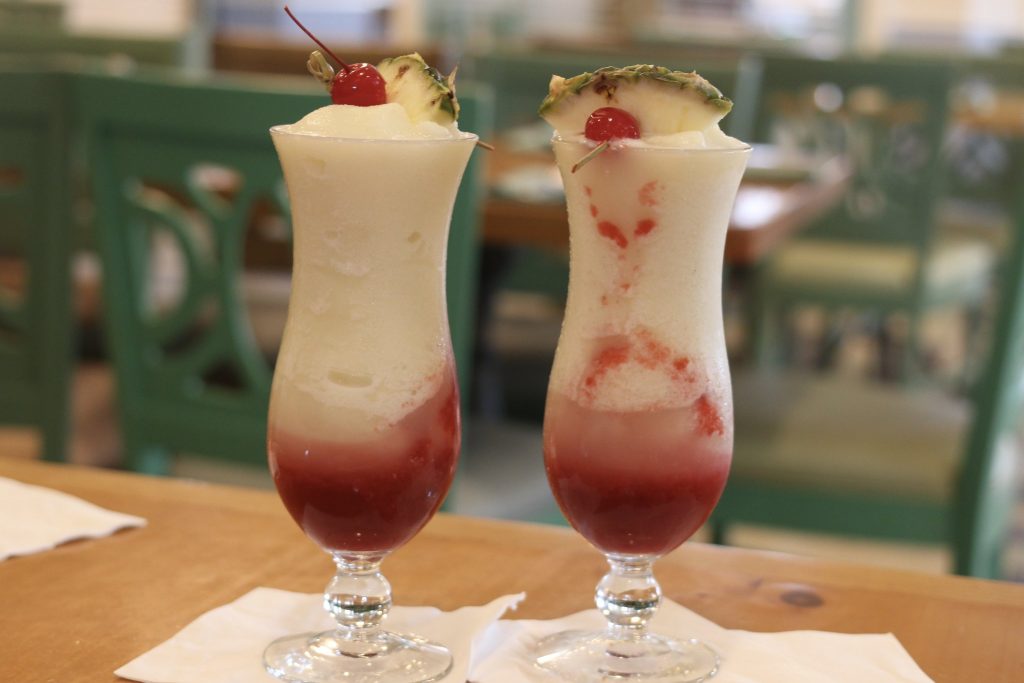 To start our brunch, we ordered Pina Colava's, which you can usually find at any DVC Resort. A Pina Colava is a twist on the classic Pina Colada but has a nice mixture of delicious raspberry. Olivia's Cafe is attached to a full bar called Gurgling Suitcase, known for its Libations & Spirits. If you just want a drink without dining at Olivia's Cafe, you can use the main entrance that faces the pool.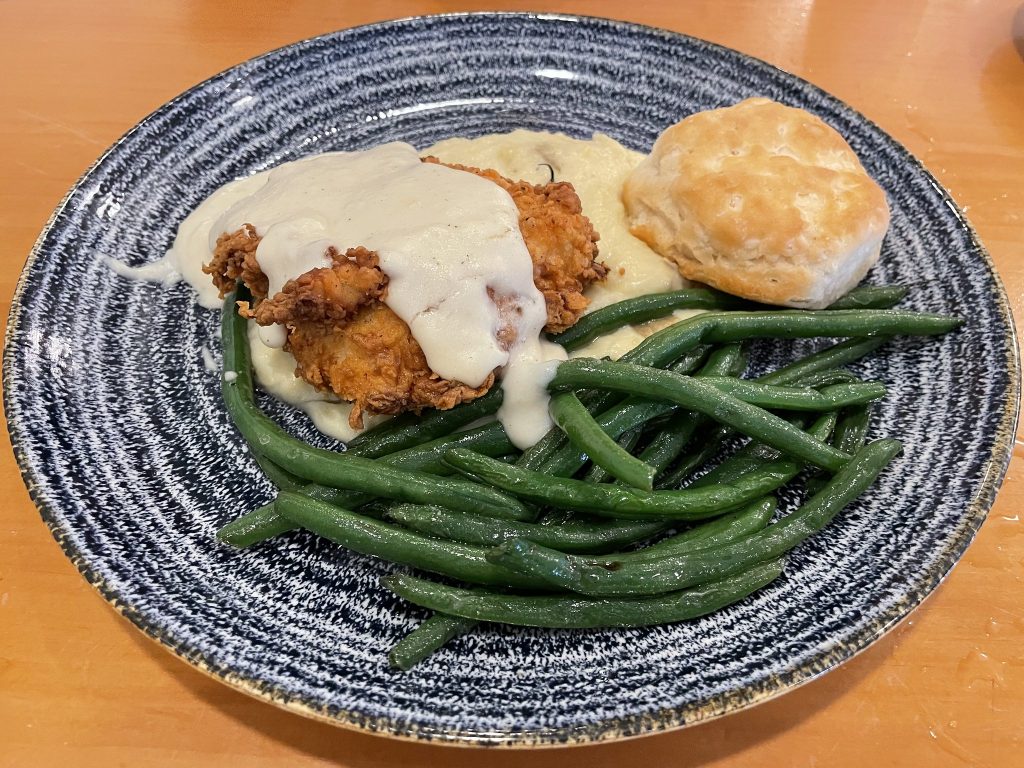 Something exceptional about Olivia's Cafe is that all the food here is made from scratch right in the kitchen.When it came to ordering our entree, there was no question that we had to order the classic Southernmost Buttermilk Chicken because Olivia's Cafe is known to have one of the best chicken dishes in all of Walt Disney World's property. Let me tell you; this dish did not disappoint! The chicken comes with fluffy mashed potatoes, southern gravy, and green beans.
Overall this dining experience was a 10/10. When dining at Olivia's Cafe, you can expect a calm atmosphere which is a nice break from the hustle and bustle of the theme parks and the outside pool area. While dining, you feel at home because of the atmosphere, and the Cast Members act as if you indeed are part of the family. If you are staying at Old Key West, I recommend on your trip to eat here twice so you can try their brunch and dinner options. Make sure at the end of the meal to let your server know if you have DVC or an Annual Pass for a discount on your meal. One of my favorite parts of the meal was the warm homemade biscuits served with various jellies and butter.
Have you ever eaten at Olivia's Cafe? Let us know in the comments!
Written by
Bobby Asen
Contributing Writer
Bobby has a strong passion for Walt Disney's stories and the Disney Parks. From taking vacations to the parks, to being an Annual Passholder, to working as a cast member for seven years at Magic Kingdom, his passion for Disney continues to grow. After visiting every Disney Park in the world, Bobby knew he wanted to share his experiences and his love for Disney in his writing.