April 22 is just around the corner which means Nighttime spectaculars will soon be returning to The Disneyland Resort! There is so much excitement buzzing around the return of the "Main Street Electrical Parade", "Disneyland Forever" fireworks and "World of Color".  The Magic will soon light up the night at Disneyland and Disney California Adventure Park. In true Disney Fashion, it wouldn't be a celebration without tons of new eats and treats in lieu of these nighttime spectaculars.
Between both parks, there will be a variety of fun new themed treats and novelties to enhance your experience with the returning night entertainment. From ice cream at Gibson Girl Parlor, to churros, dining packages and popcorn buckets there is something for everyone.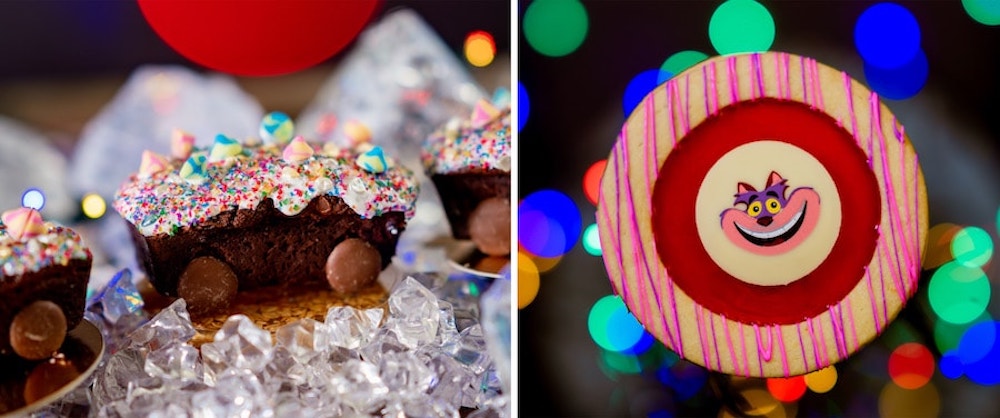 Novelties to Celebrate the Occasion:
Light-up Turtle Premium Sipper: The Famous Turtle wearing glasses from the Main Street Electrical Parade is coming in a sipper version. This will light up and be available at multiple locations throughout The Disneyland Resort. Lasting through the summer while supplies last. Limit of two per guest.
Light-up Elliot Dragon Popcorn Bucket: Elliot the dragon is coming in a popcorn bucket. This item will light up and be available at multiple locations throughout the park. While Supplies last. Limit of two per guest.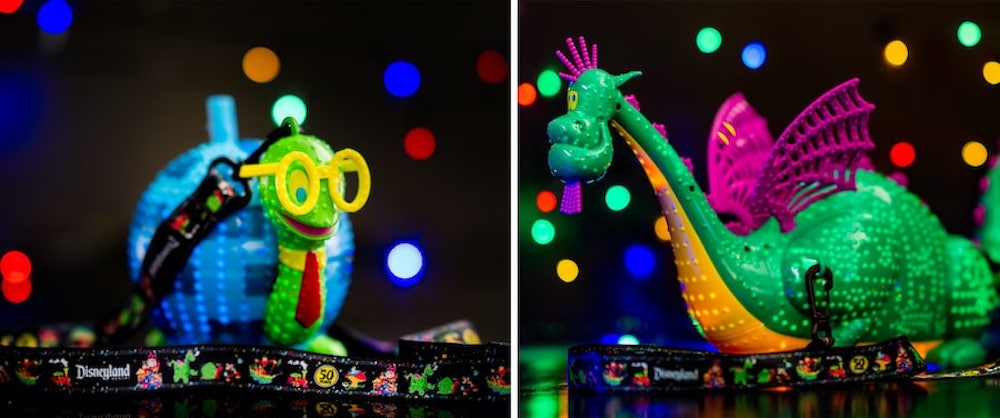 Disneyland
Gibson Girl Ice Cream Parlor
The Uni-cone: Cherry, banana and pistachio ice cream in a waffle cone dipped in white chocolate and covered in fantasy sprinkles. Available for Mobile Order.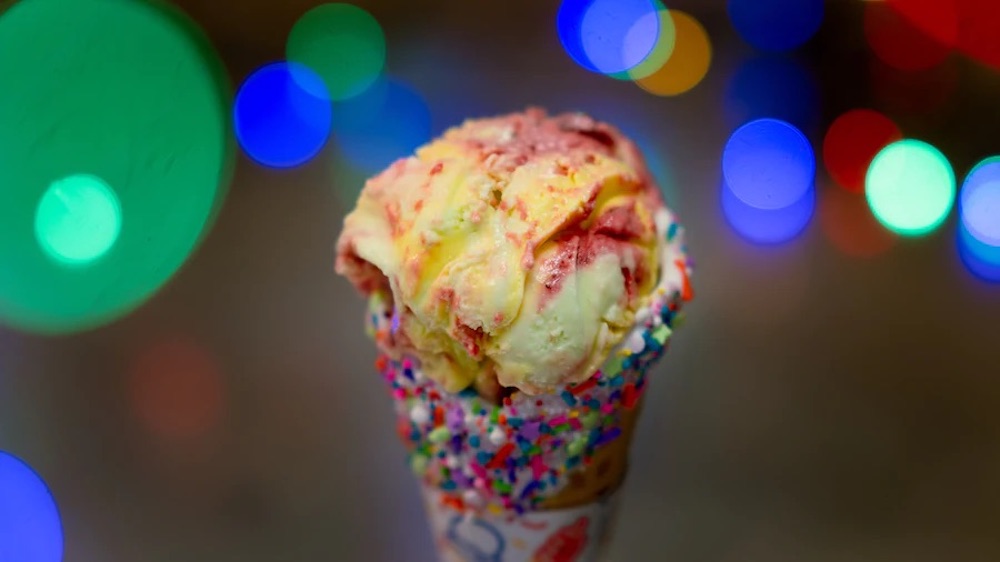 The Hub Churro Cart
Blueberry Looks Good on You Churro: A Churro with Blueberry flavored sugar.
Blueberry Cheesecake Dipping Sauce: A Cream cheese icing topped with blueberry fruit.
Fantasyland Theater and Small World Popcorn Carts
Electric Sweet & Salty Popcorn: Buttered popcorn combined with colorful and sweet kettle corn.
Fantasyland Theater and Small World Churro Carts
Electric Sprinkle Dip: A buttercream citrus frosting with sprinkles.
Jolly Holiday Bakery Cafe
Parade Macaron: A yellow macaron filled with lemon curd and honey buttercream then covered in rainbow sprinkles and decorated with a Main Street Electrical Parade Drum.
Mine Cart Brownie: Dark chocolate brownie dipped in white chocolate topped with sugar gems.
Linzer Cookie: Citrus flavored shortbread linzer cookie with a strawberry glaze.
Red Rose Tavern
Pineapple Night Light: Sprite with pineapple purée and a glow cube.
Plaza Inn
Parade Confetti Bundt Cake: Confetti cake with blue sopapilla filling covered in a cream cheese glaze topped with a Main Street Electrical Chocolate Decor.
Main Street Electrical Parade Dining packages: Dining Package which includes lunch and a night time viewing of The Main Street Electrical Parade. Dining Package meals include Plaza Inn fried chicken, smoky Mac n' cheese, baby wedge salad and more! Kids dining packages also available.
Refreshment Corner
Electric Relish Dog: All-beef hot dog, a mustard cheese sauce, bacon, peppers and topped with electric relish.
Firefly Chips: Corn chips covered in chili, different cheeses and jalapeños.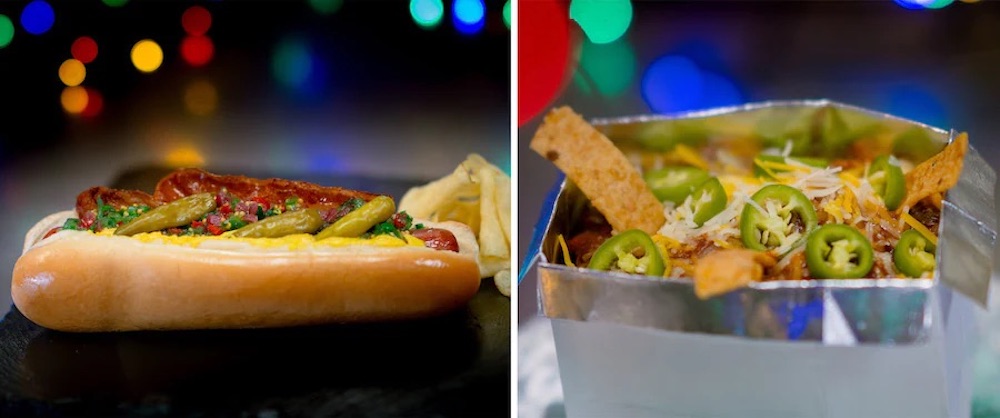 Town Square Churro Cart
Parade Dreams: A colorful sugar covered churro with fruit drizzle and rainbow candy.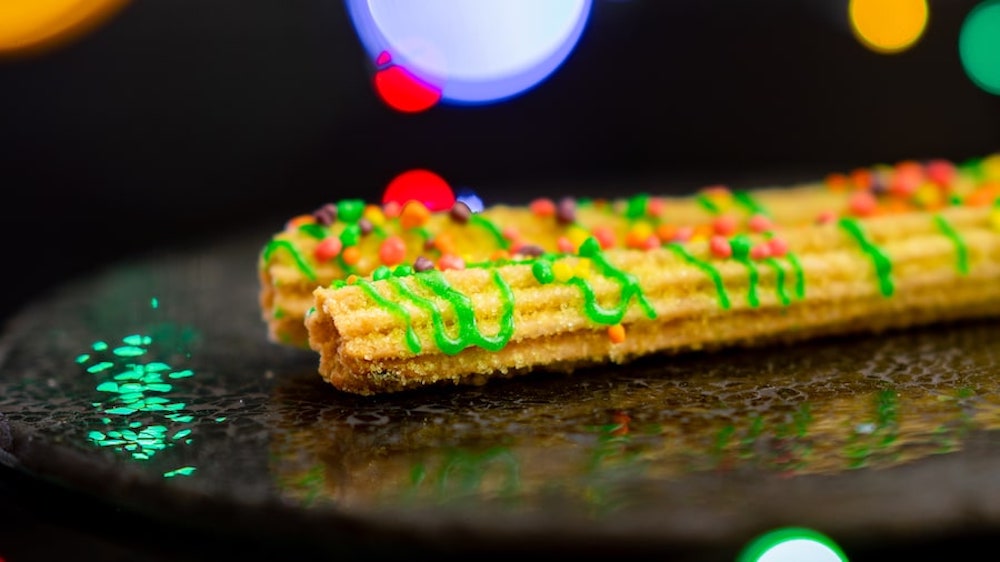 Town Square Popcorn Cart
Electric Pop: Bright and colorful kettle corn.
Disney California Adventure Park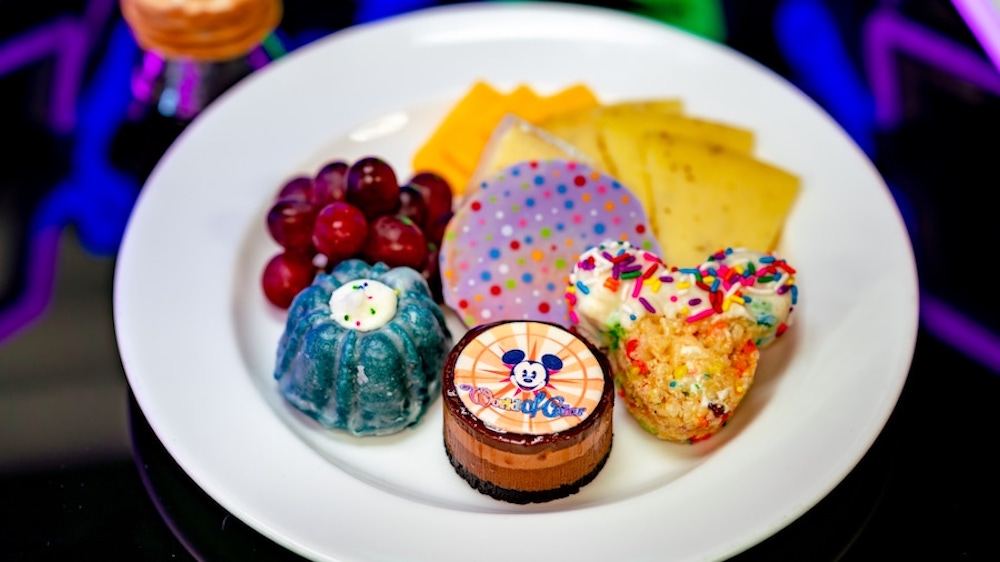 Paradise Gardens Park
World of Color Dessert Party: A plate with a variety of desserts. Mickey crispies, Raspberry cookies and cheesecake.
Wine Country Trattoria
World of Color Dining Package: A 3-course meal that you get to enjoy before the show. Meal dishes include chicken parmesan, fettuccine Alfredo, salmon, roasted vegetable lasagna and more!
Story Tellers Cafe
World of Color Dining Package: A buffet style dinner with special treats and reserved seating for World of Color.
With the exciting return of nighttime entertainment at The Disneyland Resort, it's only natural for Disney to roll out all new eats and treats for us to enjoy. Will you be headed to the parks when Nighttime spectaculars return? If so, what are you looking forward to the most and what new items are on your list to try? Let us know in the comments below!
Featured Photo Courtesy of Disney.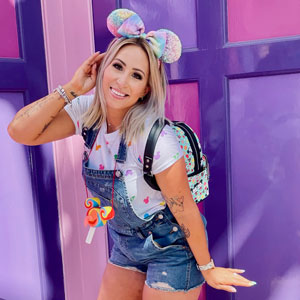 Written by
Brittney Malina
Contributing Writer
Brittney has been going to Disneyland since she was 3 years old. She has had a deep love for all things Disney ever since. Now as a wife and mother of two, she gets to share the love with her family and re-live the Disney magic through her children's eyes. Brittney is a Legacy Passholder and you can find her walking down Main Street, U.S.A. with a churro or iced coffee in hand.