Disney California Adventure Park's World of Color is set to begin nightly showings again on April 22nd! This breathtaking water and laser spectacular has not been offered since the Disneyland Resort closed for the COVID-19 pandemic. As this nighttime show returns, guest will be able to see their favorite Disney and Pixar stories come to life in a new and simpler way.
What Is World Of Color?
World of Color tells Disney's magical stories through an extensive system of dancing fountains, lasers, and projections. A 19,000 square foot water wall and fountains that go up to 200 feet high are used in this show. This combination of water, fire, lights, and music is a celebration of the magic of Disney storytelling. World of Color is shown in Paradise Gardens Park over Paradise Bay. The Pixar Pal-A-Round (formerly Mickey's Fun Wheel) and the Incredicoaster serve as the backdrop for this dazzling nighttime spectacular. Some of the characters featured in World of Color include: Wall-e and Eve, Pocahontas, Jack Sparrow, Nemo, Arial, Woody and Buzz, Simba, and many more.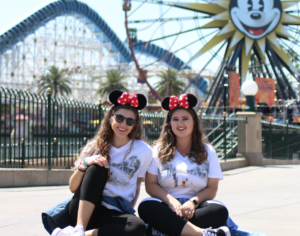 While World of Color debuted in 2010, it was inspired by one of Walt Disney's classic creations. The theme song from "Walt Disney's Wonderful World of Color", a 1960s television show, opens and closes the show. This song was written by the Sherman Brothers who also wrote the songs for Journey into Imagination with Figment and the Carrousel of Progress.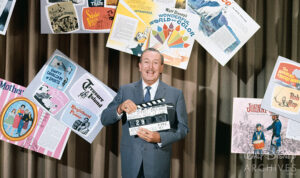 What Is Changing?
When World of Color returns on April 22nd, a virtual queue system will be used. Spots in the virtual queue will be distributed on the Disneyland Mobile App. Guests will be able to enroll for the virtual queue each day at noon.
Once you are enrolled in a World of Color showtime, you will be assigned a specific viewing area: blue or yellow. About 45 minutes before the show, your app will notify you that it's time to enter your selected area along Paradise Bay. If the virtual queue becomes full and you cannot secure a spot, there may be walk-up seating available. Speak with a cast member near the viewing area to see what your options are.
You can also sit in the exclusive viewing areas if you have a valid voucher from the World of Color Dining Package or the World of Color Dessert Party. Currently these are temporarily unavailable, but it is possible that as World of Color returns, these experiences will too.
Things To Remember
If you are headed to Disneyland to see World of Color, keep in mind that entertainment offerings are subject to change. There may be limited availability, restrictions, and cancellation without notice. Be sure to check the daily entertainment schedule and the Disneyland app for available showtimes.
Featured Photo: Disney.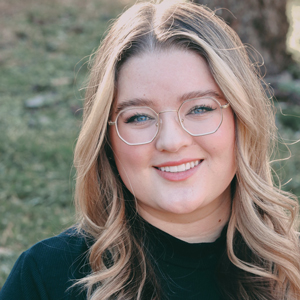 Written by
Emily Murray
Contributing Writer
For as long as Emily can remember, Disney has played a huge role in her life. Her infatuation with Disney resulted in many hours spent rewatching Toy Story and creating multiple powerpoints to convince her parents to book yet another vacation to the "Most Magical Place on Earth". In 2015, Emily followed one of her dreams and moved to Orlando, Florida where she spent just over five years working for the mouse in three separate roles. Emily is passionate about writing and using words creatively and concisely. She loves to make others laugh and hopes to sprinkle a little bit of magic into everything she does.