Sad news for NBA fans! On Monday, Disney announced that the NBA Experience at Disney Springs will not reopen and is now closed permanently. Originally opened in August 2019, the NBA Experience temporarily closed with the rest of the Walt Disney World Resort during the March 2020 COVID-19 shutdown. The attraction was only open for a little over seven months.
Disney confirmed that the closure was a mutual decision with the NBA.
What Was The NBA Experience?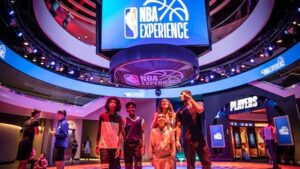 The massive attraction on the West Side of Disney Springs spread across a 44,000 sq. ft. space, spanning multiple floors. It included 13 interactive, basketball-related experiences and hands-on activities like learning how to dunk or testing your knowledge with some NBA trivia. Other activities included seeing how guests stacked up to the world's best players by measuring their shooting and dribbling skills as well as their vertical leap and wingspan. 
When guests entered the attraction through the Player Entry Tunnel, they were welcomed by the roar of an excited crowd signaling the start of their player journey- from training to competitions to championships and beyond. Guests could "live out their hoop fantasies."
Not A Slam Dunk For Disney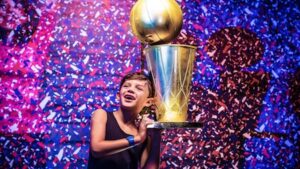 Not as popular as Disney was hoping, the NBA Experience had struggled with attendance during its brief stint. Even though at $34 the price was relatively low compared to other ticketed attractions, several promotions were released to get guests in the door, including discounted tickets and bundling admission with other passes.
It seems that it was just too much of a niche attraction to survive. During the initial announcement of the attraction, my response was just "meh." I often forgot it was even at Disney Springs. Now that it's closed, my FOMO is flaring up and I wish that I had gotten to experience the attraction a least once. It likely would have been a one-and-done experience for me, but as a Disney fan, it would have been nice to see what they came up with.
So, What's Next?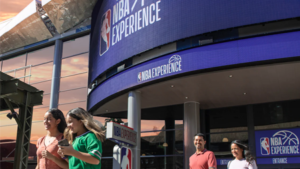 You may remember that the NBA Experience replaced Disney Quest, the indoor "interactive theme park." Disney Quest was a futuristic video game themed attraction that, towards the end of its life cycle, felt like a frozen-in-time arcade from the 90s. The NBA Experience was Disney's answer to "refreshing" the space.
This leads us to wonder… what's next? Disney hasn't announced any details so far, but we will continue to monitor the future of the Disney Spring location and update our readers with any news.
Did you have a chance to visit the NBA Experience while it was open? How about Disney Quest? What do you hope to see in this now available space at Disney Springs? Share your thoughts in the comments below.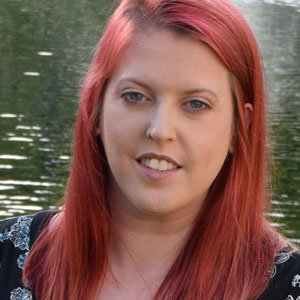 Written by
Sasha Watson
Contributing Writer
Sasha loves traveling, Sunday naps, cookie dough, Halloween and really good roller coasters. An admitted theme park junkie, she is always looking to book her next trip. More often than not, that trip is to Walt Disney World, which is a quick one-hour flight from her home in Georgia. Her favorite travel partner is her husband, Kyle. They've visited Disneyland, Walt Disney World and Shanghai Disneyland, hoping to someday visit all the Disney parks around the world.