2022 has been full of brand-new content for Marvel fan! Shows like Ms. Marvel and She-Hulk were added to Disney+ and films like Dr. Strange and the Multiverse of Madness premiered in theaters. In fact, the most recent MCU release on Disney Plus, the Guardians of the Galaxy Christmas Special, is the conclusion to the 4th phase of this film franchise.
For the Marvel super fan in your life, Disney has plenty of merchandise options you can gift this Christmas! Perhaps you are the Marvel lover and are looking to add somethings to your list. Either way, gift shops at Disney's parks, Disney Springs, or ShopDisney.com is a great place to look. Here are a few Christmas gift ideas for any Marvel fan.
1. Black Panther: Wakanda Forever Loungefly
This Black Panther: Wakanda Forever inspired Loungefly backpack is a great gift for a Disney go-er! Although it is officially called a "Mini Backpack", it is the perfect size for carrying all the items you might need on a visit to the parks. This bag's bright colors and 3D elements match the aesthetic of this new Marvel film. You can also find this backpack on shopDisney!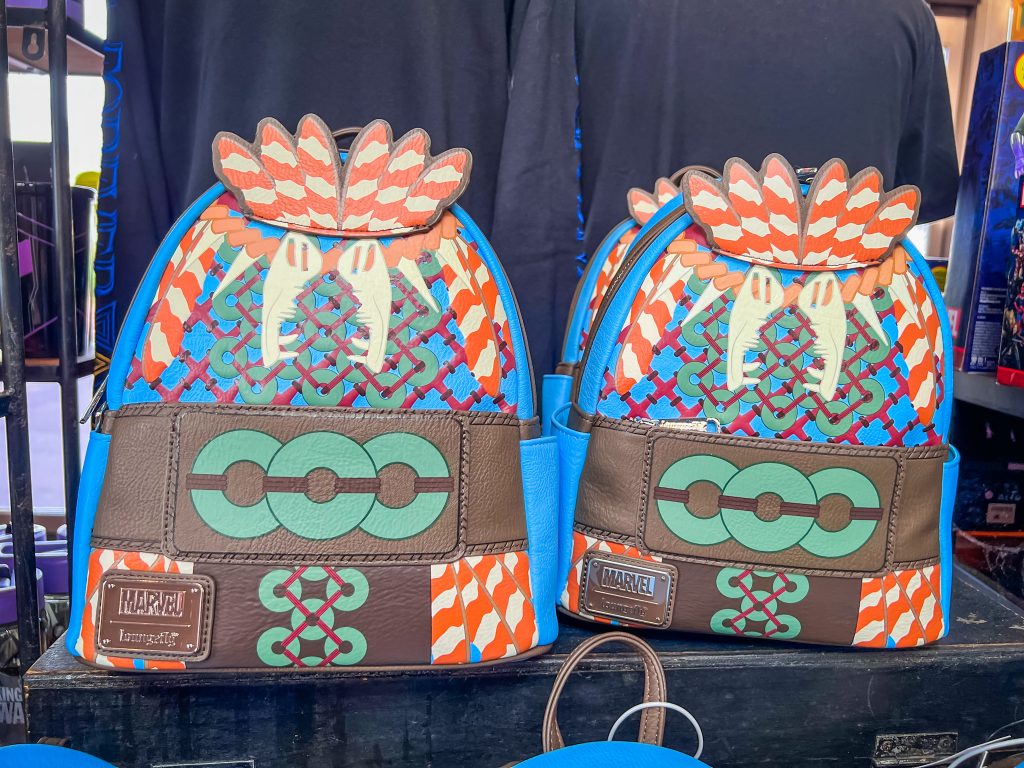 2. Ms. Marvel Baseball Cap
One of 2022's MCU shows was Ms. Marvel. For fans of the franchises new character, get this colorful baseball cap! Ms. Marvel's logo is embroidered on the front of this twill hat. In addition to the parks, this hat is on shopDisney!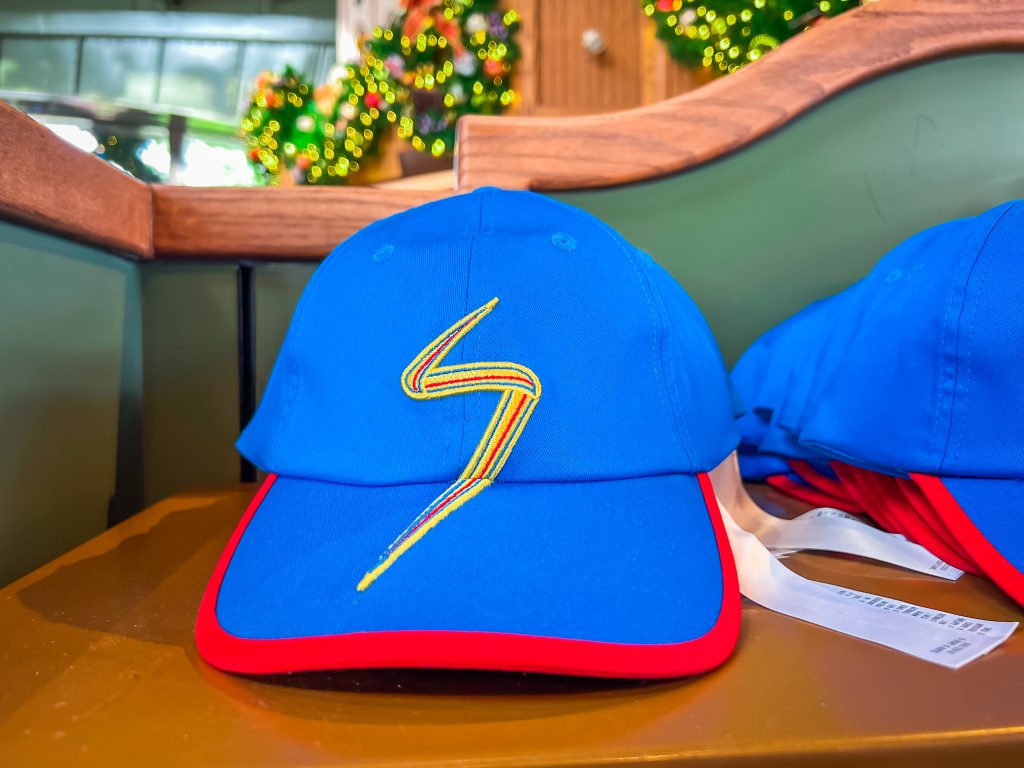 3. Spider-Man Snowglobe Sketchbook Ornament
If you have a Spider-man fan you need to get a gift for, consider this ornament! Spider-man sits inside a snowglobe atop a cityscape. Additionally, Spidey is dressed for the holidays with his green scarf and Santa hat. Can't make it to the parks? Look for this gift on shopDisney!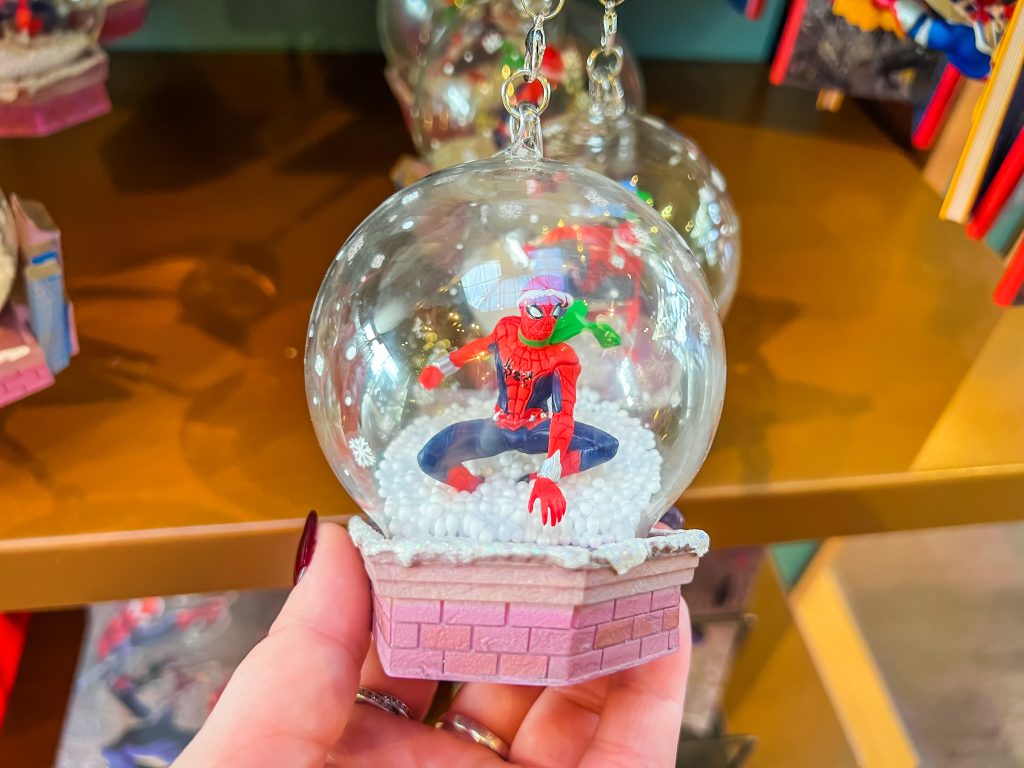 4. Avengers Tower Pen Holder
This Avengers Tower Pen Holder is the perfect gift for those who want to bring a little Marvel with them to work. The design of this pen holder is based on Tony Stark's Avengers Tower that is featured in several of the MCU films. A pen is also included with purchase of this pen holder. You can also purchase this desk accessory on shopDisney.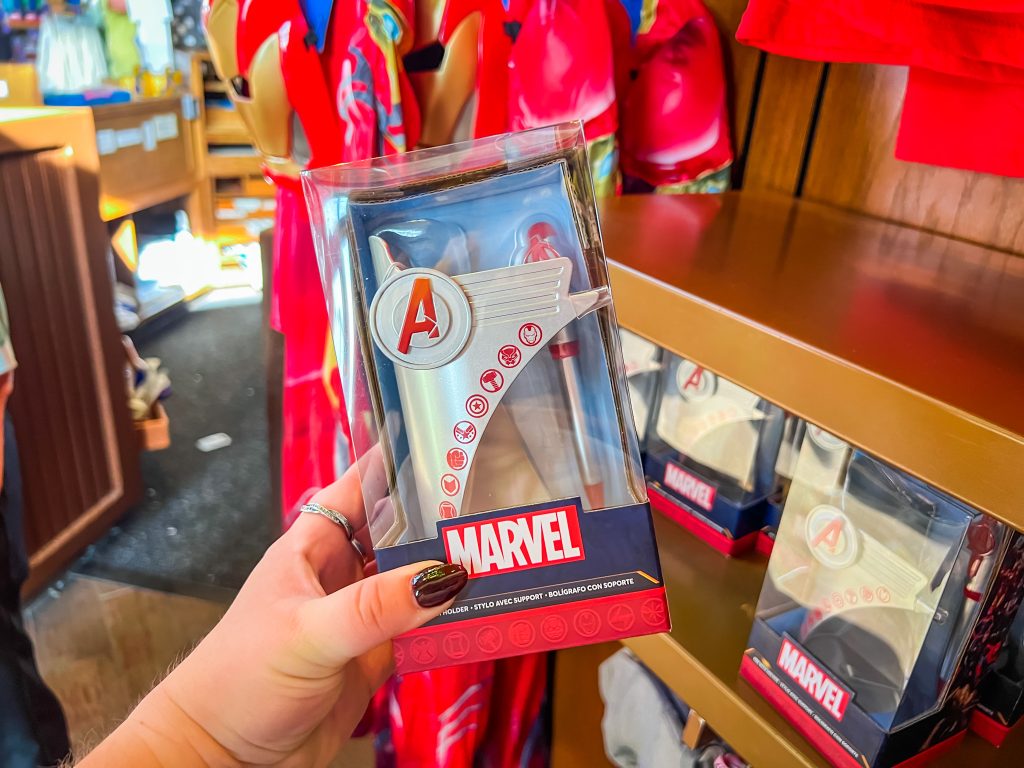 5. Marvel Hero Relic: Captain Carter Shield
Another show that has been released on Disney+ in the last few years was "What If…". In an episode of this animated show, an alternate timeline where Peggy Carter becomes Captain America is shown. If you are looking for a true collector's item to gift, this Captain Carter shield might be the one for you! This full size replica is a bit pricer than other items on this list, which may be attributed to the item's limited release nature. Find more details here!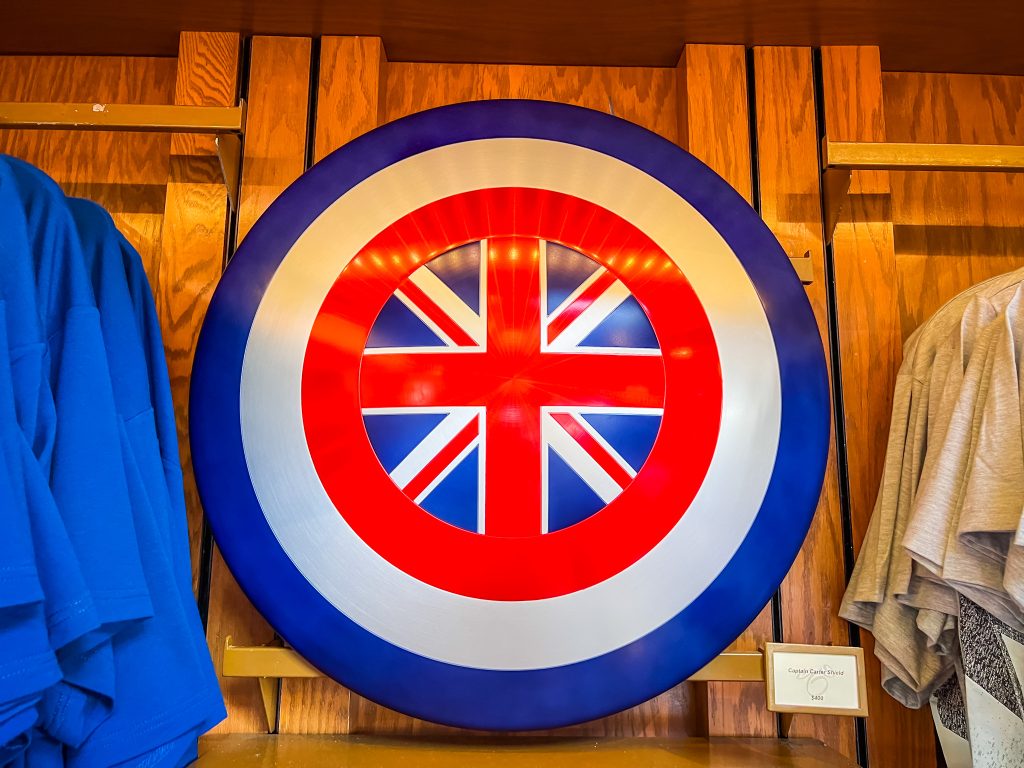 Which item would you buy for the MCU fan you know? Tell us in the comments!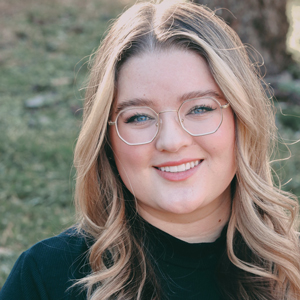 Written by
Emily Murray
Contributing Writer
For as long as Emily can remember, Disney has played a huge role in her life. Her infatuation with Disney resulted in many hours spent rewatching Toy Story and creating multiple powerpoints to convince her parents to book yet another vacation to the "Most Magical Place on Earth". In 2015, Emily followed one of her dreams and moved to Orlando, Florida where she spent just over five years working for the mouse in three separate roles. Emily is passionate about writing and using words creatively and concisely. She loves to make others laugh and hopes to sprinkle a little bit of magic into everything she does.