Main Street U.S.A. in Magic Kingdom is full of shops where you can find things like the perfect pair of Minnie ears and warm sweatshirts in all sizes for a surprinsngly cold day. While park-goers flock down this main drag of Walt Disney World's most notable park at the beginning of the day, guests return at all hours to purchase some of the best sweets, treats, and eats that one can find in the park. Are you a fan of the famous corndog nuggets at Casey's Corner, a scrumptious sundae from Plaza Ice Cream Parlor, or do you prefer a freshly made snack from The Main Street Confectionery? Personally, I'll take one of each!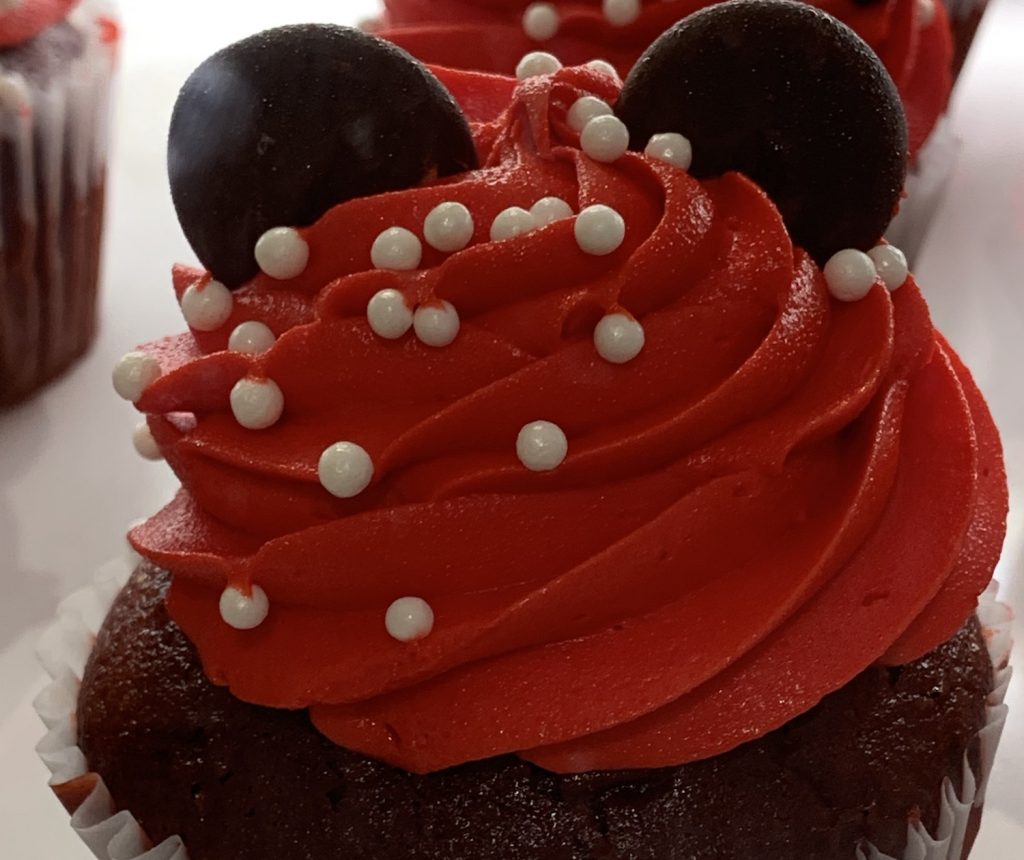 For all guests, however, the Confectionery is truly a must-stop during your Walt Disney World vacation. It is home to just about every sweet treat you can imagine from candies in every flavor and color to freshly dipped caramel apples to the many Mickey-shaped baked items that are almost too cute to consume. With so many choices, it may be easy to miss a fun way to personalize a more sustainable treat for everyone in your travel party. Tucked into the back corner of The Main Street Confectionery is the Kernel Kitchen where guests have the opportunity to create their own popcorn mix!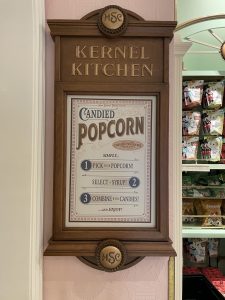 Making your own popcorn mix is as easy and quick as the sign promises. Bypass the longer lines of guests waiting for their stash of freshly made cookies, cupcakes, and brownies and climb the ramp to observe the cases of flavored popcorn, candies, and squeeze bottles of chocolate drizzle. Combine complimentary flavors or be brave by selecting choices that may not be so common.
1. Choose your popcorn flavor.
On the day and time that we visited The Main Street Confectionary, there were three popcorn flavors from which to choose – butter, caramel or cheddar flavored popcorn. The day's flavors will be displayed on the Kernal Kitchen board.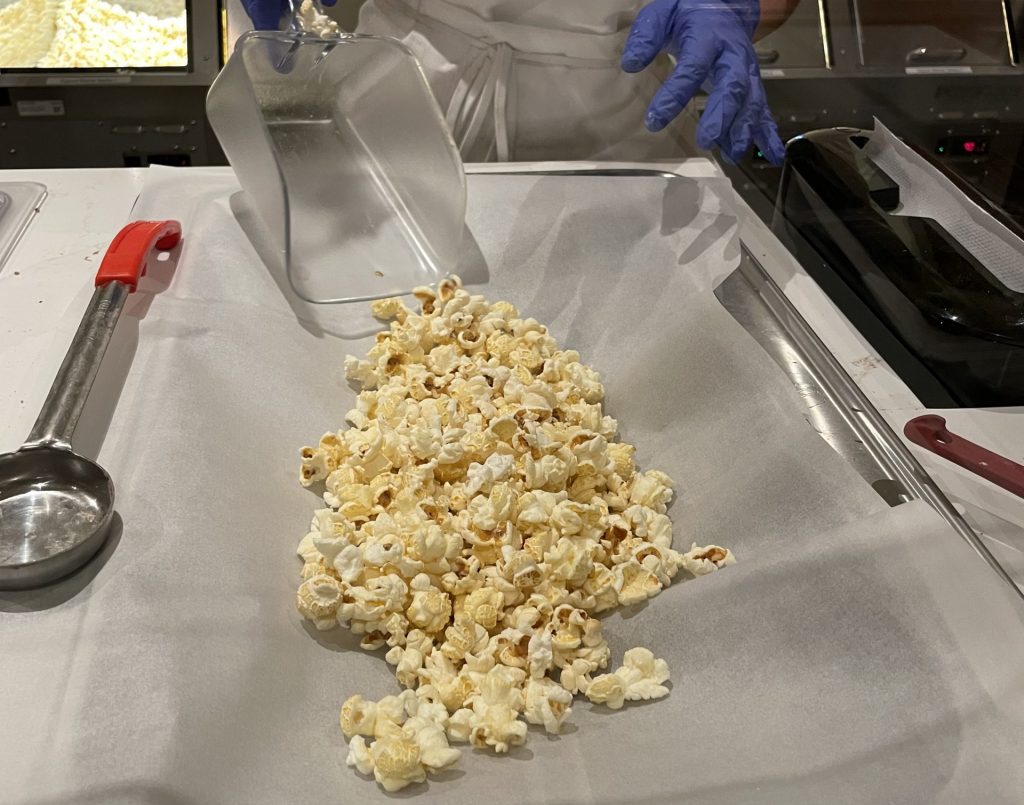 2. Select a drizzle.
Milk, dark, and white chocolate drizzle were available on our visit, but you may have other choices, so be sure to check which flavors of syrup are in stock when you order.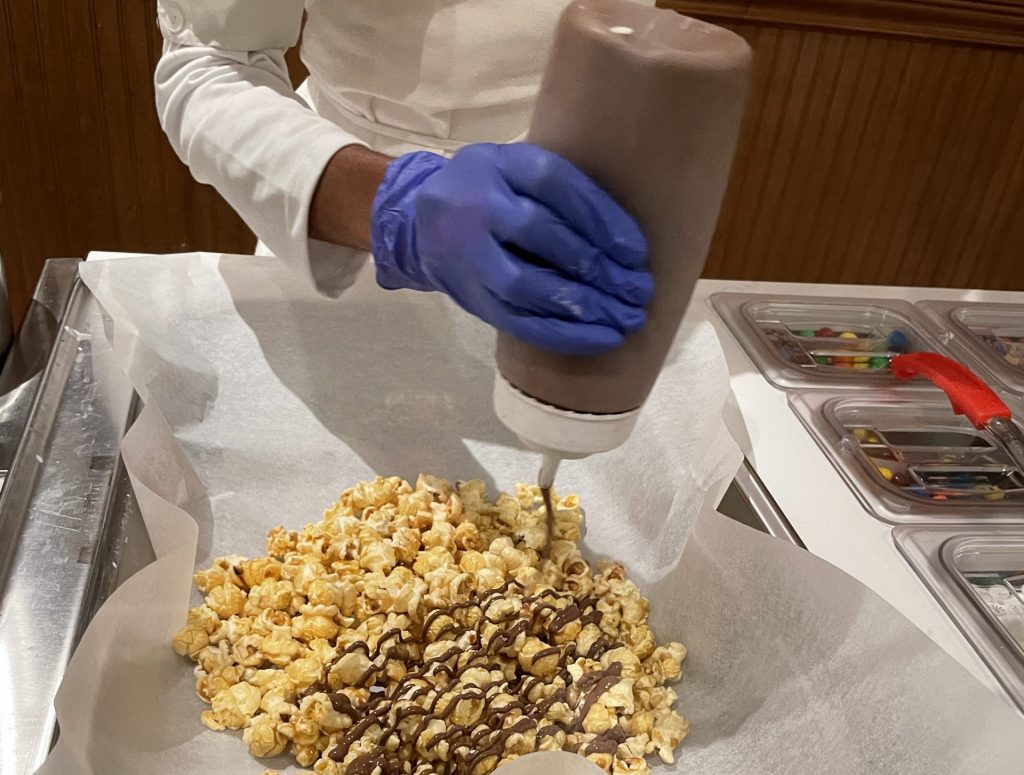 3. Add candy and other mix-ins.
Choose from savory mix-ins like pretzels or sweet crunchy candies like several varieties of M&Ms, Skittles, or crushed chocolate cookies.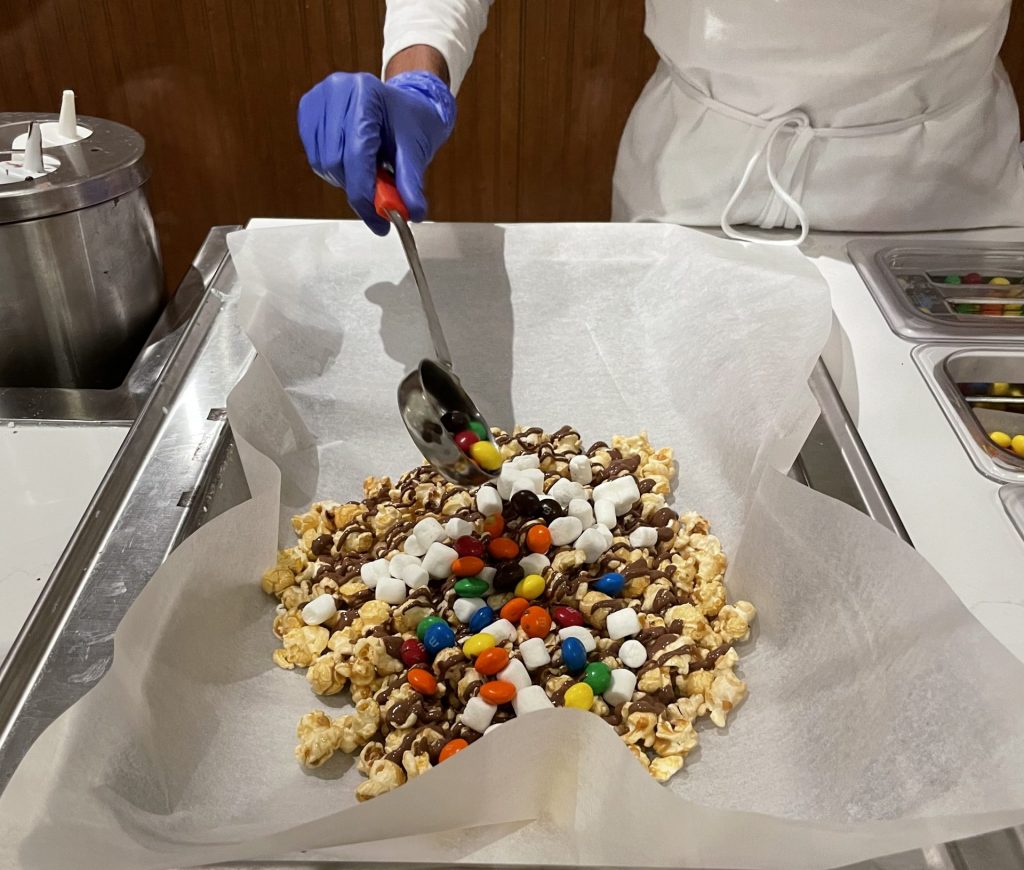 We love to make our own popcorn mix before finding a place to view the Festival of Fantasy parade or the nighttime fireworks show. Since popcorn is something you can munch on, it helps to pass the time at your carefully selected spot until the show begins. The portion of make-your-own popcorn mix is large and sharable. For a family of four, our two bagged creations were more than enough for everyone.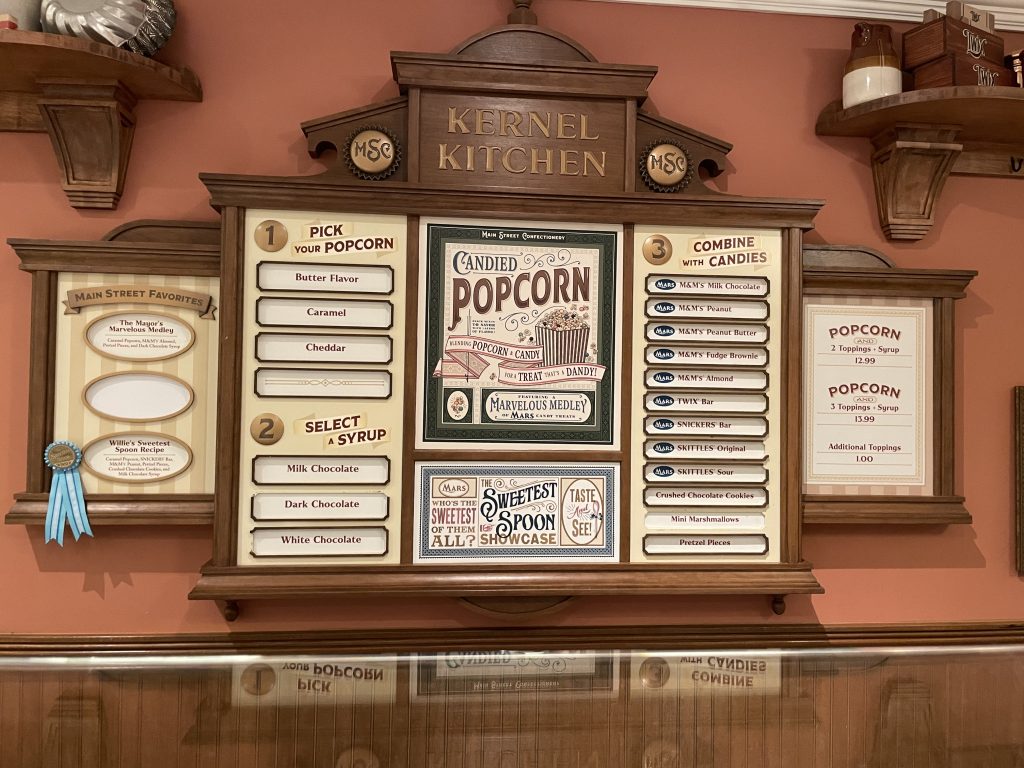 There are so many flavor possibilities when you make your own popcorn mix at The Main Street Confectionery. It serves as a hearty snack and easily saves for later or the next day if you don't finish it in one sitting.  Have you ever made your own popcorn mix? Let us know which flavors you enjoy in the comments below!
Featured Photo by Disney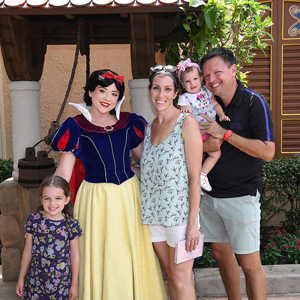 Written by
Shelley Wehler
Contributing Writer
Shelley is a stay-at-home mother of two girls living outside of Charlotte, North Carolina. Her love of all things Disney has grown even more as she sees the magic come alive through the lens of her young daughters. She spends her free time keeping up with the latest in Disney news and daydreaming of her next trip to the parks!