It wouldn't be the holidays at the Disneyland Resort without new and fun festive foods to try! It is definitely something we look forward to each year. They have everything from sweet, to savory. So let's take a look at some of the options Disney had to offer us this holiday season.
The Holiday Sandwich
The Holiday Sandwich can be found at Jolly Holiday Bakery Cafe on Main Street, U.S.A. This is the perfect spot for a meal or treat any time of day! You also get views of Sleeping Beauty's Castle. This sandwich is Thanksgiving Dinner all in one bite! Roasted turkey, cranberry sauce, and stuffing served on a rustic white bread with a gravy dipping sauce. This Sandwich is $12.49. Mobile order is available and Magic Key Discounts can be used.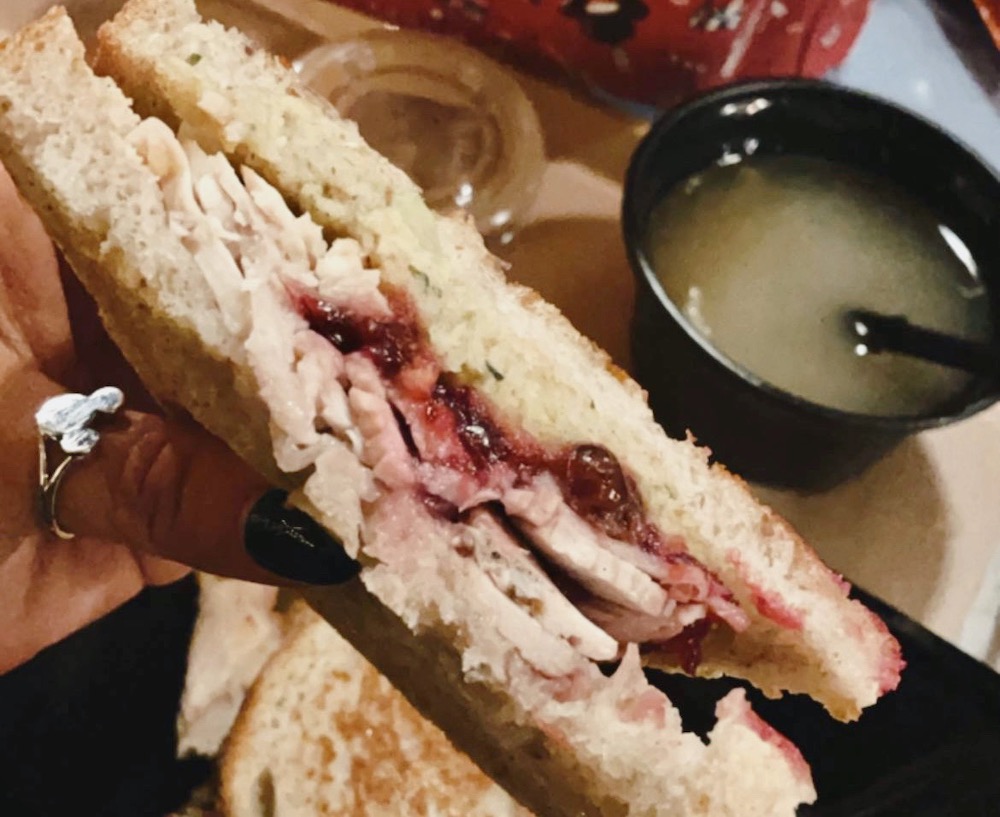 The Mickey Gingerbread Cookie
This is a favorite and for good reason. This cookie is soft, sweet, buttery with notes of ginger and not to mention adorable! What more could we ask for? It is the perfect holiday treat. The price is $5.29 before any discounts and can be found at multiple locations in the parks. You can find The Mickey Gingerbread Cookie in Disneyland at Jolly Holiday Bakery Cafe, Market House, and Red Rose Tavern. It is also sold in California Adventure at Clarabelle's Hand-Scooped Ice Cream and inside the lobby of The Grand Californian Hotel. This cookie can be hard to find, considering it sells out quick, but if you get your hands on one, you will understand why!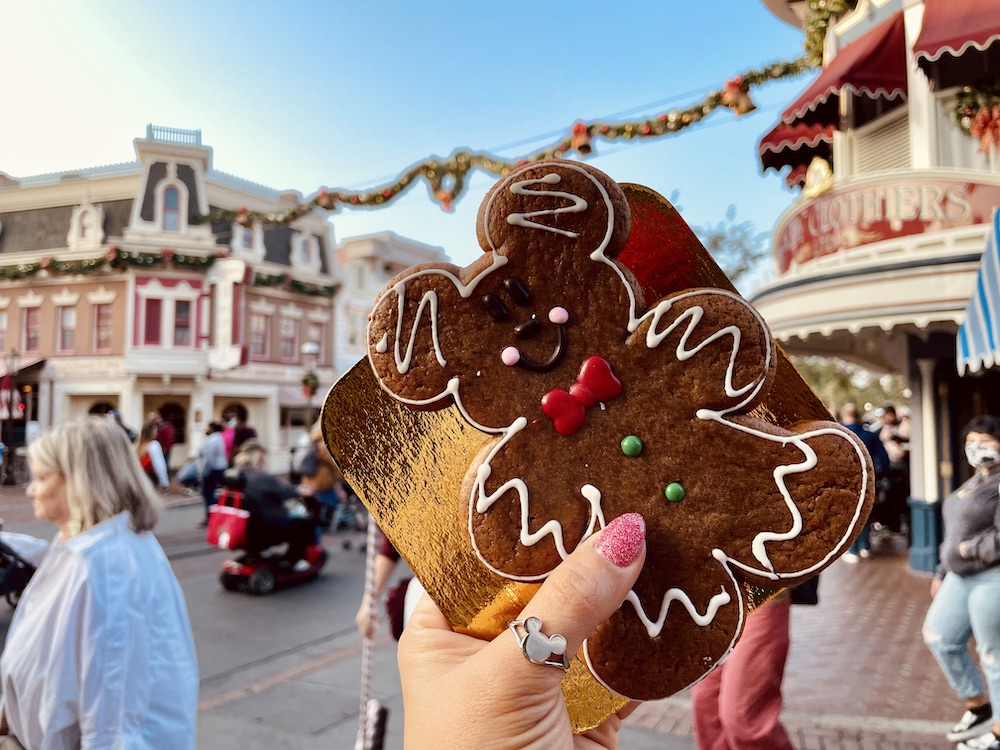 Toffee Pretzel
A Cream cheese-filled pretzel sprinkled with toffee flavored sugar and served with a chocolate marshmallow créme dipping sauce. This pretzel is delicious but incredibly sweet! It is a must-try this season! So grab a friend and head to the pretzel cart in Tomorrowland. This pretzel is $7.75 no discounts can be applied.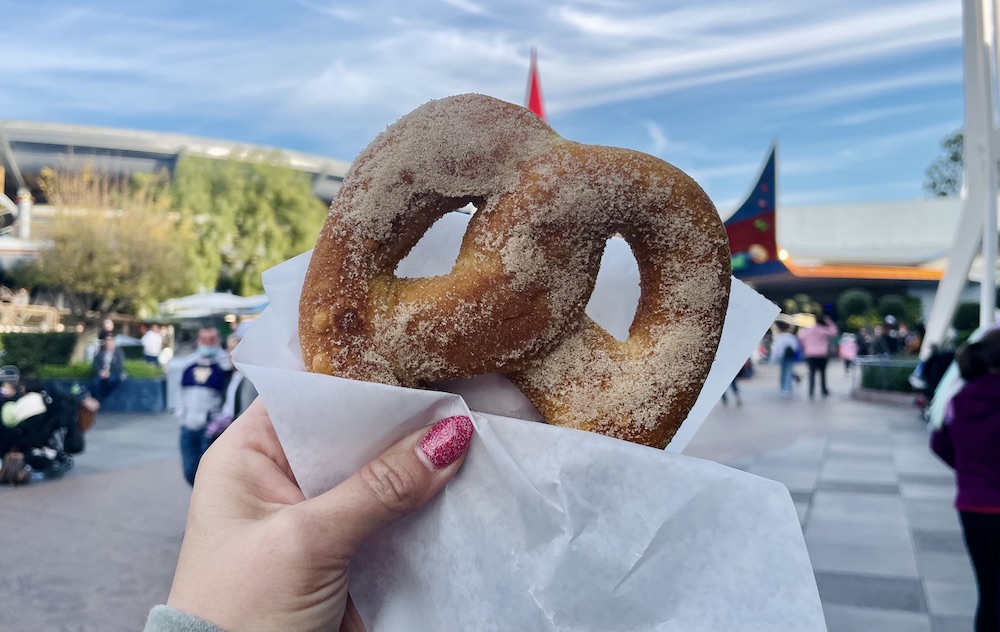 Mickey Gingerbread Man Cereal Treat
A Mickey shaped rice cereal treat covered in a confectioners coating and decorated to look like a gingerbread man. This Cheery treat can be found at The Candy Palace and Candy Kitchen for $6.49 before a Magic Key Discount.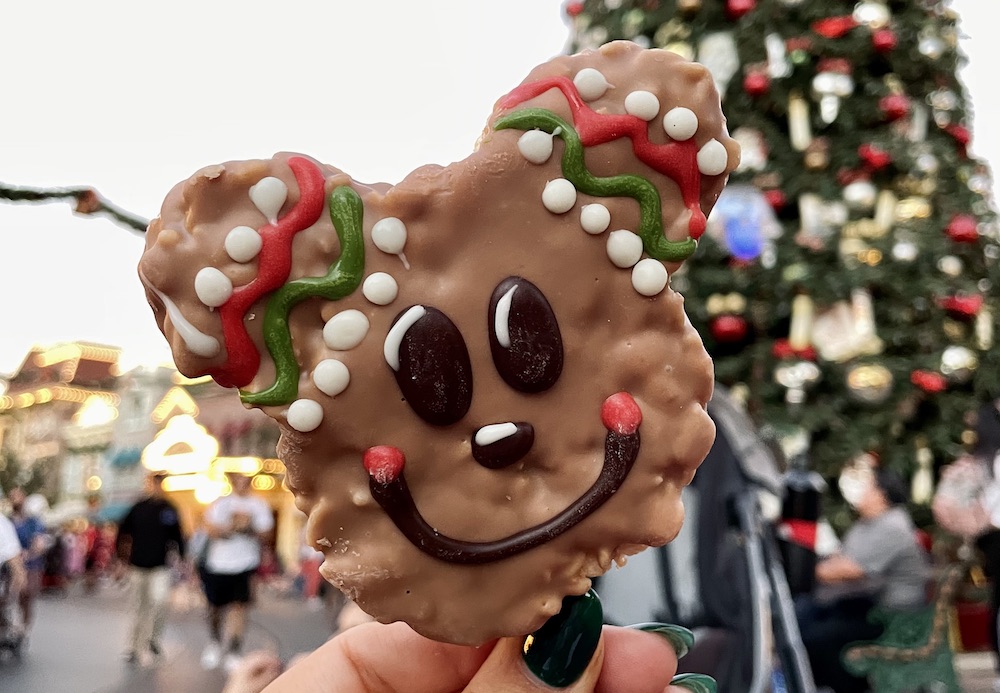 Coffee Nog
If you are in need of a holiday pick-me up, The Coffee Nog from Red Rose Tavern is it! A cold brew coffee with egg nog, topped with whipped cream and holiday spices. This will cost you $5.99 and can be ordered using mobile order.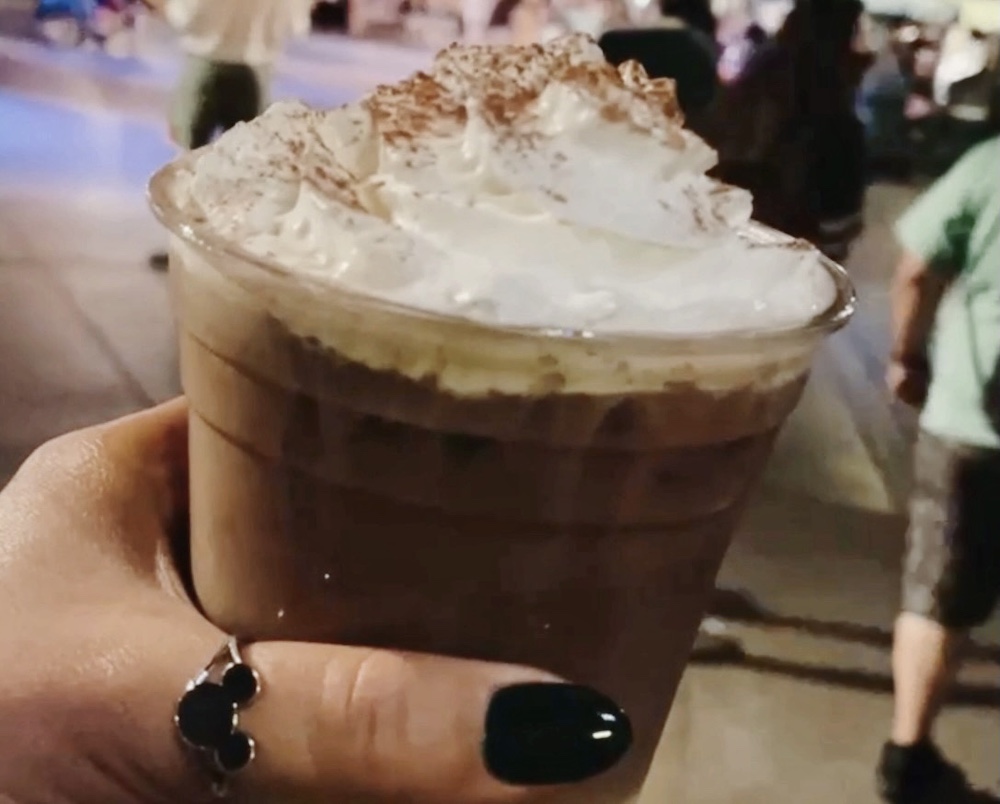 Creamy Pesto Alfredo Cone
The Creamy Pesto Alfredo Cone is a seasonal offering that can be found at The Cozy Cone Motel 3. It is an Alfredo pasta with creamy pesto sauce, marinated chicken, bruschetta tomatoes and romano cheese. This is served inside a warm bread cone. This is a perfect quick meal on a chilly night in the parks. The cone makes it easy to eat on the go. The cone can be purchased using mobile order and is $8.99.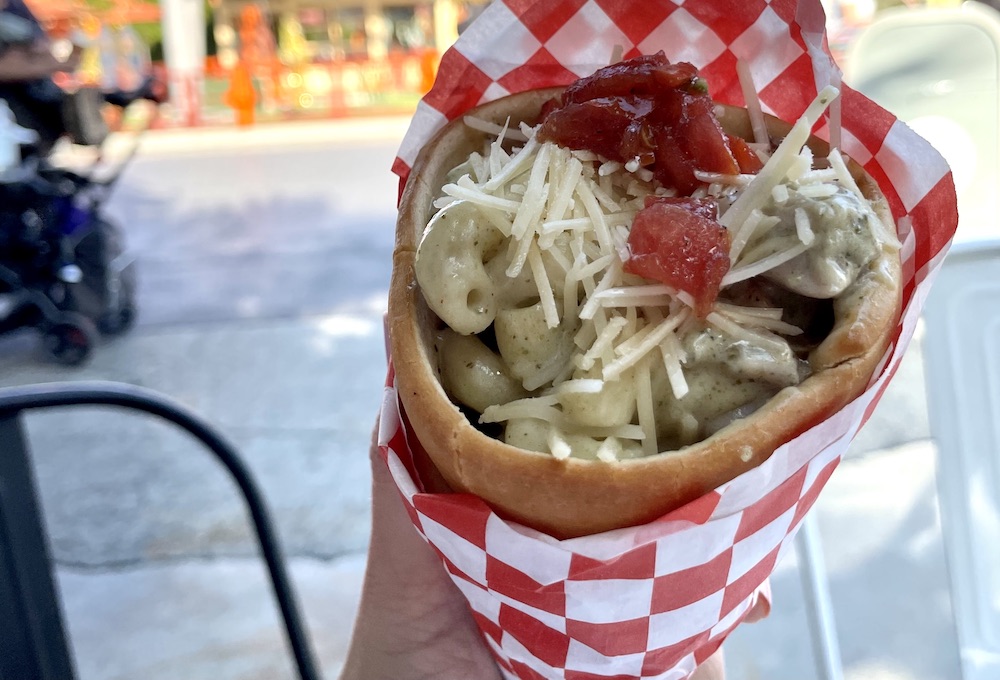 Turkey Pot Pie Soup
Head to the Pacific Wharf Café in Disney California Adventure park for a delicious bowl of turkey pot pie soup. The soup is served in a warm bread bowl. This comforting meal is $11.49 before any discounts. Mobile order available.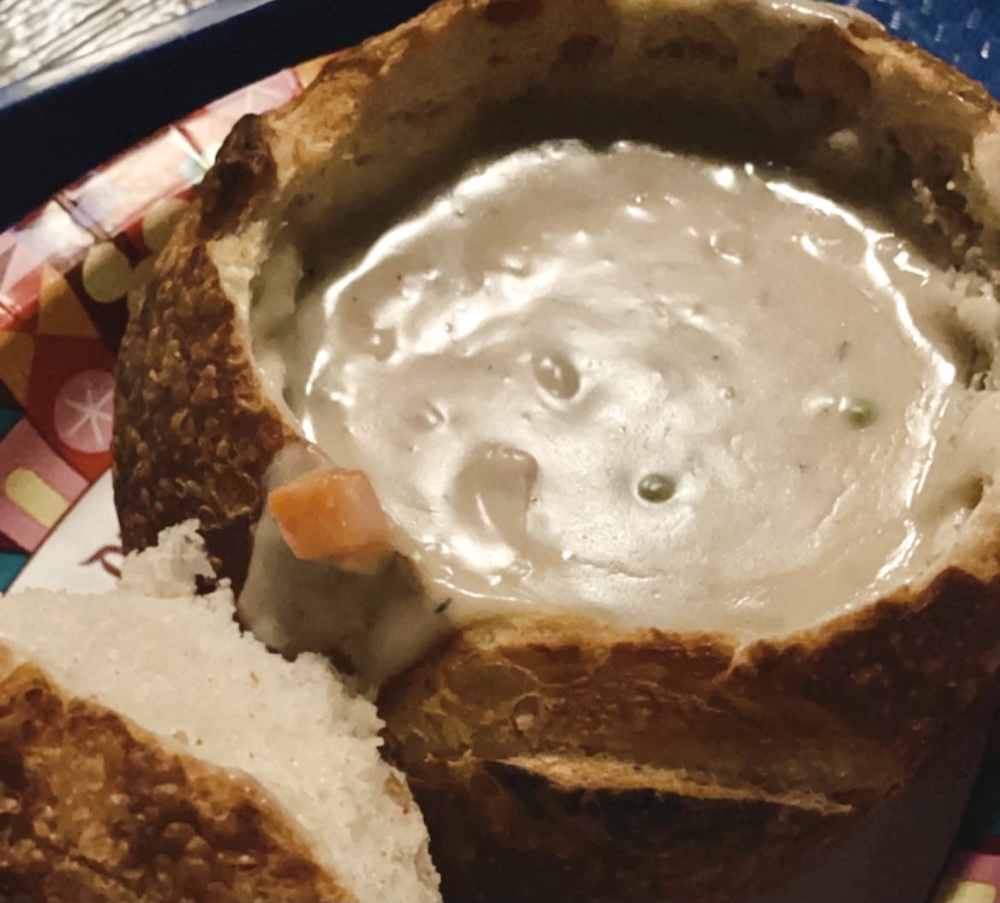 Peppermint Ice Cream Cone
Green peppermint soft serve ice cream, holiday sprinkles, topped with a sugar star and served in a sugar cone. This festive and fun dessert looks just like a Christmas tree! This is located in Cars Land at The Cozy Cone Motel 2. The price for The Peppermint Ice Cream Cone is $5.49.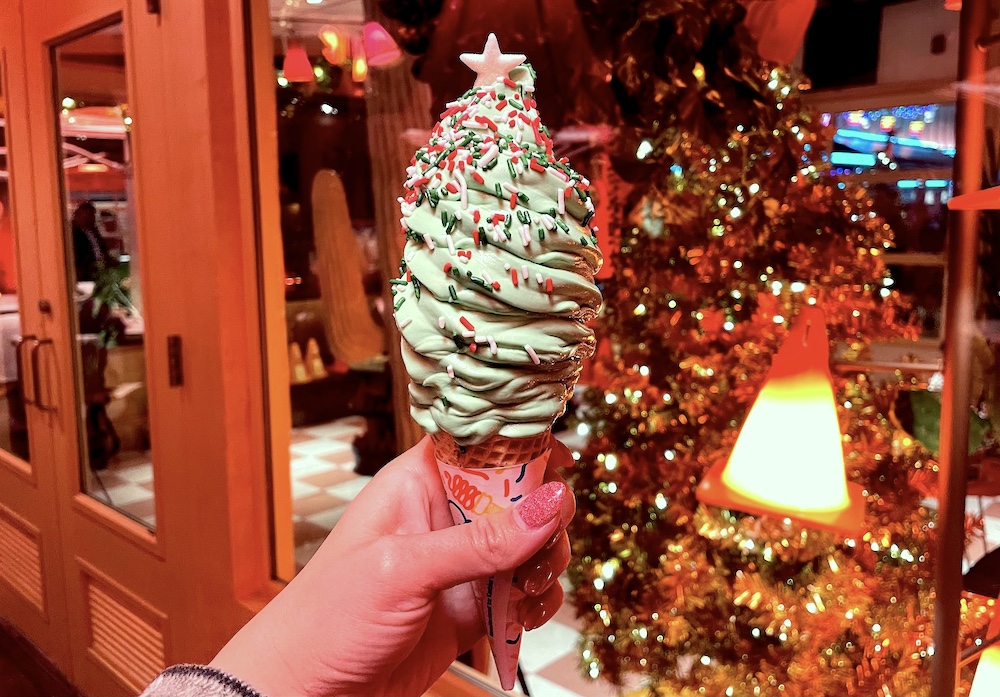 There is so many seasonal options during The Holidays. It seems close to impossible to try them all. Have you tried any of these foods this Holiday Season? If so, which has been your favorite? Let us know your favorites in the comments below.
Featured photo from USA Today.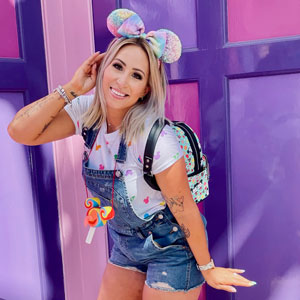 Written by
Brittney Malina
Contributing Writer
Brittney has been going to Disneyland since she was 3 years old. She has had a deep love for all things Disney ever since. Now as a wife and mother of two, she gets to share the love with her family and re-live the Disney magic through her children's eyes. Brittney is a Legacy Passholder and you can find her walking down Main Street, U.S.A. with a churro or iced coffee in hand.