It's the most wonderful time of the year at The Happiest Place on Earth! The holiday season at the Disneyland Resort is something you don't want to miss. Everything from the twinkling lights, tree lighting ceremonies, and Disneyland's version of snow falling on Main Street, magic is literally in the air. Here are a few Holiday must-sees at the parks this season.
Christmas Tree Lightings At Disneyland And Disney California Adventure Park
Gather with your friends and family and watch these two spectacular trees light up. Main Street's 60 foot tree lights up at 5:00 PM. If you are at California Adventure, the tree on Buena Vista Street lights up at 4:55 PM. No matter what park you are in, this is a magical moment you won't want to miss.
A Christmas Fantasy Parade
The Christmas Fantasy parade is full of Christmas cheer! You'll see Minnie, Mickey and friends in their best holiday attire! Toy drummers, dancing reindeer, snowman, as well as other Disney characters such as the Toy Story gang and many more! The parade begins by It's A Small World at 3:00 PM and makes it way to Main Street, U.S.A. At 5:30 PM the parade starts at Main Street and ends at it's a small world. Be sure to grab seats a head of time to ensure a good view!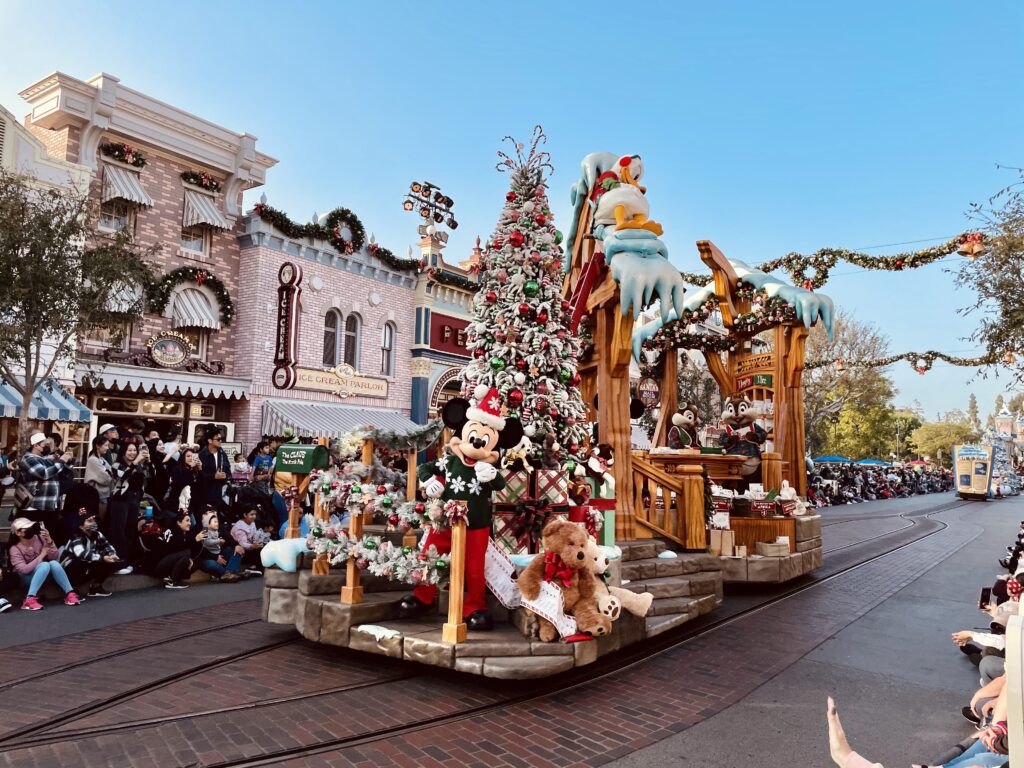 It's A Small World Lighting
At 5:15 PM gather around the ride, It's A Small World as 50,000 twinkling lights brighten the night sky. This merry tradition is something that many look forward to each year. It truly is a remarkable sight. After the lighting, a brief projection show with holiday colors, images and music comes to life. This happens every 30 minutes for the remainder of the night.
Believe In Magic Fireworks
You will definitely Believe in Magic after this spectacular Fireworks Display that really brings the holiday season to life. The fireworks can be seen near Sleeping Beauty Castle, Main Street, U.S.A and in front of It's a Small World at 9:00 PM.
Wintertime Enchantment At Sleeping Beauty's Castle
During the Holidays Sleeping Beauty Castle gets a complete makeover! The castle is covered with icicles, blue lights, garland, and wreaths. When the sun goes down, The castle is lit and it is one of the most magical sights at Disneyland! At 7:30 PM and 8:15 PM experience The Wintertime Enchantment. Watch as the lights twinkle as music plays and snow falls from the sky.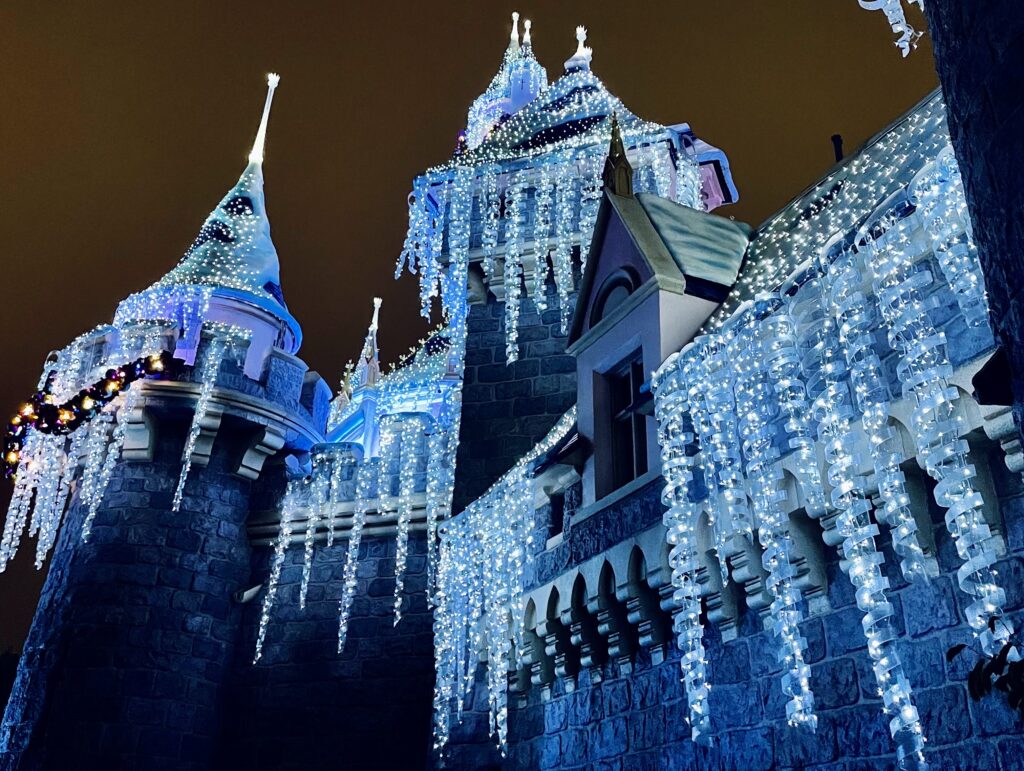 Snow Fall On Main Street
Throughout the evening you can experience "Snoap" on Main Street, U.S.A. Snoap is Disneyland's version of snow and soap! It is the most magical experience, the twinkling lights on Main Street while snow flurries though the air.
Mickey's Happy Holiday Show
Catch Mickey Mouse and his pals as they dance through Disney California Adventure Park during The Festival of Holidays. This happens every day at 12:30 and 4:15 PM.
Viva Navidad! Street Party
Head over to California Adventure at Paradise Gardens Park and celebrate holiday traditions from Brazil and Mexico. Culture and celebration is brought to life with dance and music by performers. Show times are at 1:45 PM, 2:45 PM, 3:45 PM, 5:15 PM, 6:15 PM and 7:15 PM.
Holiday Toy Drummers
Watch these Master of percussion drum along to holiday tunes in Paradise Gardens Park at 10:30 AM, 11:30 AM, 2:30 PM and 3:30 PM.
Which of these Merry Shows are your Favorite? What are you looking forward to this Holiday Season at The Disneyland Resort? Share with us your favorite Holiday Experience in the comments below!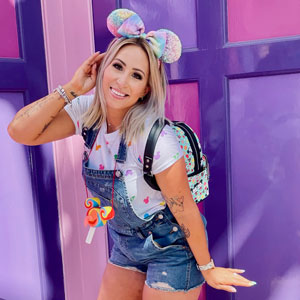 Written by
Brittney Malina
Contributing Writer
Brittney has been going to Disneyland since she was 3 years old. She has had a deep love for all things Disney ever since. Now as a wife and mother of two, she gets to share the love with her family and re-live the Disney magic through her children's eyes. Brittney is a Legacy Passholder and you can find her walking down Main Street, U.S.A. with a churro or iced coffee in hand.