Take a crash course in flying on this small, but mighty coaster with your pal Goofy!
Goofy's Sky School Details

| | |
| --- | --- |
| Disneyland Resort Park | California Adventure |
| Location in Park | End of Paradise Gardens Park |
| Height Restrictions | 42″ or Taller |
| Age Interests | Kids, Adults, Tweens |
| Thrill Type | Small Drops, Thrill Rides, Loud |
| Hours | Park Open To Close |
| Wait Times | Averages 30 Minutes |
| Genie+ | Lightening Lane Available |
| Accessibility Information | Must Transfer from Wheelchair/ECV |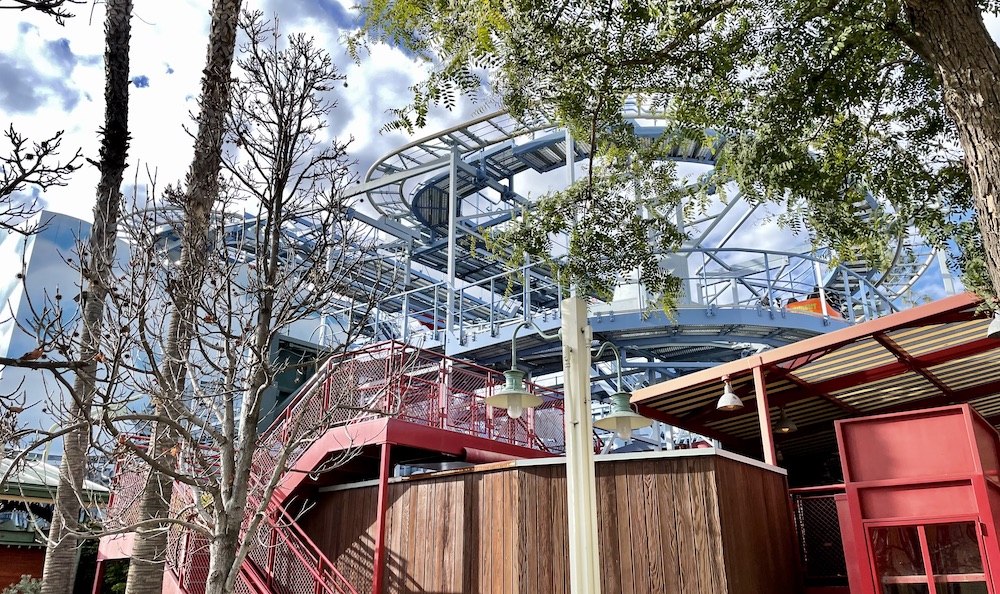 Attraction Overview
Grab your family and friends learn to fly the Goofy way on Goofy's Fly School at Disney's California Adventure! Your flight training vehicle will seat 4 people, 2 per row. You will be asked to remove all hats, glasses and those classic and Mickey and Minnie ears. This small coaster takes you 3 stories into the air. You'll zip around corners, go up and down, stop suddenly, almost crash into billboards, experience a few small drops and laugh while you're at it. This ride is silly and truly made in Goofy fashion. Goofy's Sky School may not be the traditional way to aviate, but you'll have a blast while doing it.
Map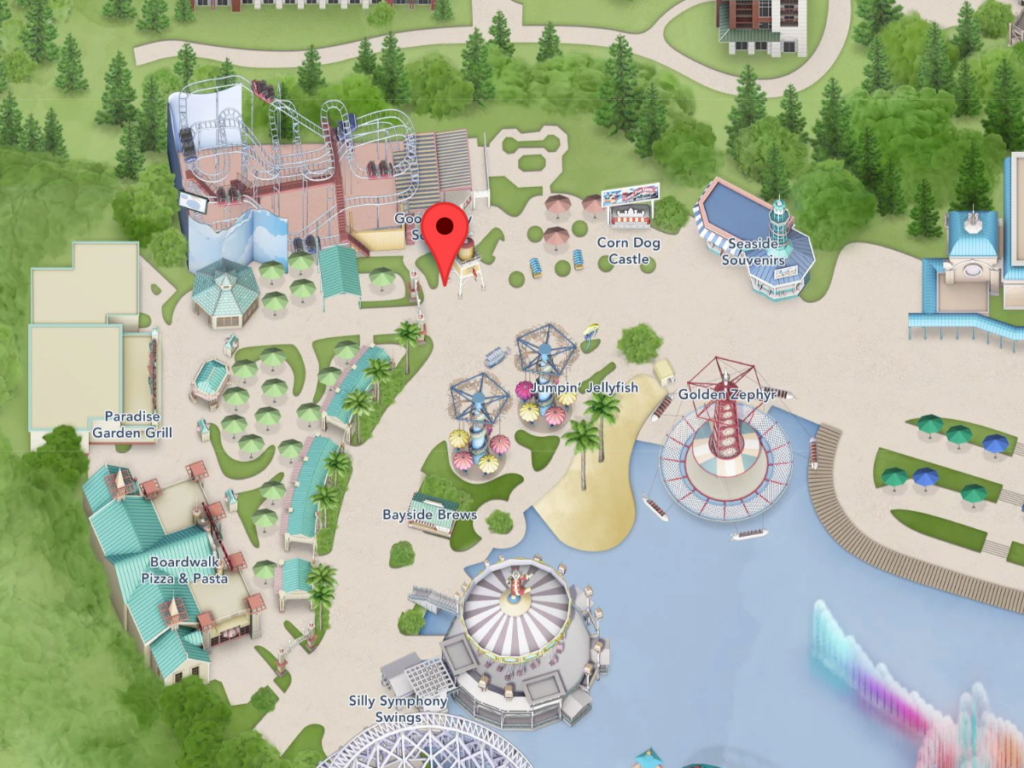 Location & Wait Times 
Goofy's Sky School is located at the very end of Paradise Gardens Park in California Adventure. It is surrounded by Corn Dog Castle and Paradise Garden Grill, as well as located across from Jumping Jellyfish and The Golden Zephyr. Average wait times for this attraction range between 30-40 minutes. On crowded days, it may become longer as it is one of the few coasters in California Adventure.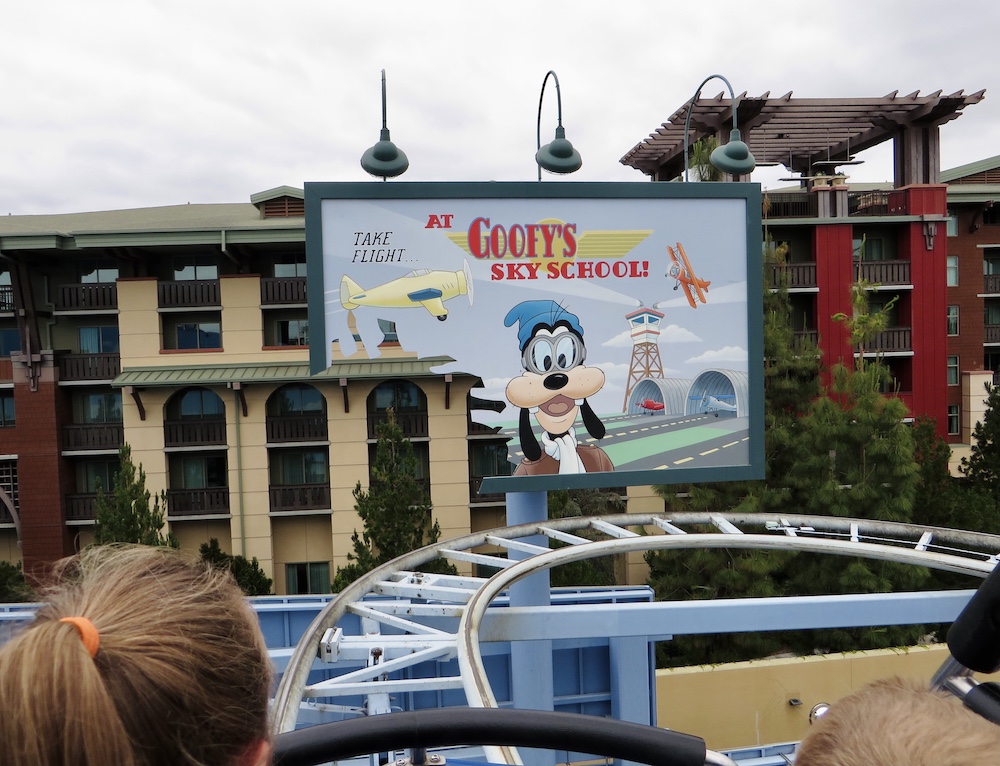 Queue Experience
This Queue as well as the attraction is completely outdoors. When lines are longer the queue is zig zagged and then continues up a ramp as you get closer to experiencing the attraction. Considering it is outdoors, there isn't much to look at while waiting, but there is a few degrees and certificates on the walls to let everyone know that Goofy indeed in a pilot and went to flight school. You can also watch guests on The Jumping Jellyfish or The Golden Zephyr while waiting. Sometimes there are small parades and cavalcades that start right there at the end of Paradise Gardens Park, which means if you are in line you may get lucky and be able to watch as they go by.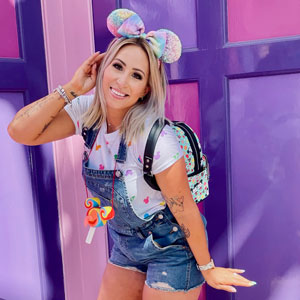 Written by
Brittney Malina
Contributing Writer
Brittney has been going to Disneyland since she was 3 years old. She has had a deep love for all things Disney ever since. Now as a wife and mother of two, she gets to share the love with her family and re-live the Disney magic through her children's eyes. Brittney is a Legacy Passholder and you can find her walking down Main Street, U.S.A. with a churro or iced coffee in hand.