Exclusive Merchandise at Aulani Resort
Beautiful beaches, relaxing pools and the Hawaiian experience are all things we look forward to when staying at DVC's Disney Aulani Resort in Hawaii.  But if you are anything like me, shopping is also a must do activity. Bringing home souvenirs and keepsakes, especially when they are exclusive and one-of a kind is a definite must! And Aulani Resort's 2022 merchandise is making me want to book a trip just to shop their new line.
Let's take a look at where and what you can find this year at Aulani Resort.
Kālepa's Store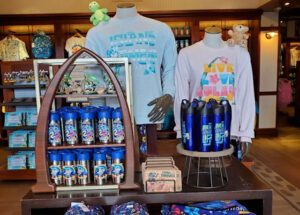 If you are looking for a traditional Hawaii meets Disney shopping experience, make sure you stop at Kalepa's Store. Roam around finding hidden Mickey's throughout the store while admiring beautiful artisan items that celebrates the Hawaiian traditions.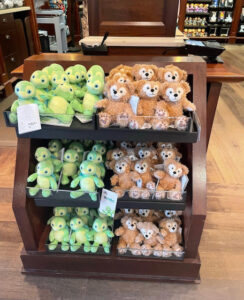 From Aulani Resort logo products to Disney Character merchandise, there is something for everyone at Kalepa's Store. But what makes these items extra special and unique is that mostly all the items in Kalepa's store are exclusive and cannot be purchased elsewhere. Some of my favorite finds and must haves are Duffy the Disney Bear and 'Olu Mel shoulder plushes. These little cuties are perfect for the kiddos to take along with them on their adventures. Make sure you take home the tropics by grabbing some ornaments and tumblers too. And don't forget those Mickey Ears! The new 2022 prints feature pineapples, surfboards, shaved ice and plumerias on navy blue backgrounds and are a perfect addition to your Disney collection.
Bringing these special items home will remind you of your unforgettable vacation at DVC's Aulani Resort.
Typical items you can find at Kalepa's store are: (subject to change and availability):
Aulani Resort logo tops, pants, sweaters, tumblers, mugs and more
Disney characters merchandise such as apparel, trading pins and plush toys,
Duffy the Disney Bear plush toys,
Keepsakes and postcards made from Koa, a native Hawaiian tree,
Hawaiian authentic gifts and handcrafted wares
Dooney & Bourke™ handbags with Disney designs
Chamilia® charms
Postage Stamps
PhotoPass Photo viewing
Groceries and sundries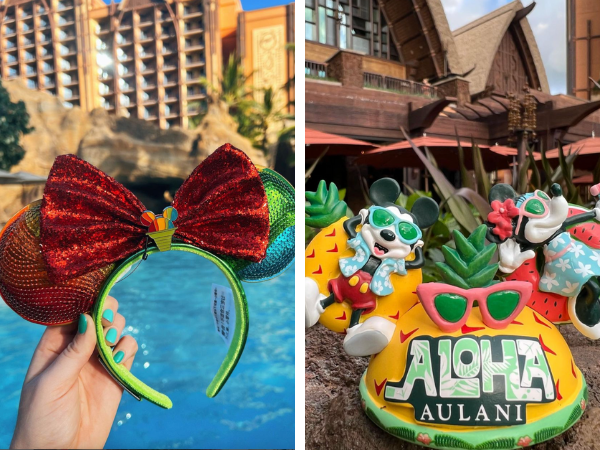 Hale Manu Boutique
Another store you can visit at Disney's Aulani Resort is the Hale Manu, which means Bird House. This boutique is just steps from Kālepa's store and hard to miss.  Cascading from it's 15 foot ceiling, you can admire bold and colorful wooden birds, which are native to Hawaii.  In the Hawaiian culture, birds are known to be keepers of divine knowledge and this store is just that; a carrier of the divine. Hale Manu is the resort's newest high end retail store, and it is as exquisite as the birds of Hawaii. Here you can find boutique items such as Maui Divers jewelry, clothing and accessories from brands like Tommy Bahama®, Tori Richard®, Quiksilver® and Santiki®, Aulani Resort watches, bags made from recycled boat sails and authentic Hawaiian-made products and gifts.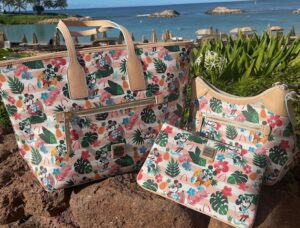 Other items you can find at Hale Manu are: (subject to change and availability) :
Sunglasses from brands like Maui Jim®, Ray-Ban® and Oakley®
Island-inspired jewelry and souvenirs
Silk scarves and pareos
Hawaiian sea salts
Sandals from Oka-B (women's) and OluKai (men's)
Goorin Bros. Hats
If you are a collector of all things Disney, bringing these one- of- a kind items home will be a dream come true. The unique shopping experience and exclusivity of the merchandise will be a great addition to all your Disney items and vacation. What is one of your favorite exclusive Disney items? Tell us in the comments.
Are you looking to visit to Disney's Aulani Resort and Spa to get some exclusive merchandise? We can help you plan your trip! Purchase DVC points for Aulani on the resale market or explore confirmed reservations available to book now at Disney's Aulani Hawaii Resort!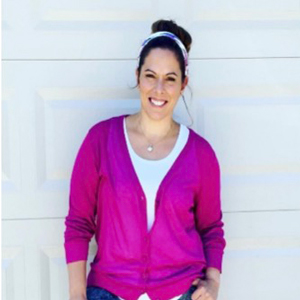 Written by
Lourdes Molina
Contributing Writer
Lourdes is a Florida native who spent many weekends vacationing at the Disney World parks. Now a mom of two boys, living outside of the Charlotte, NC area, she has loved experiencing the Disney magic through the lens of her boys. She looks forward to their annual trip to Florida to see family and of course her old pal Mickey Mouse.