Today Disneyland Resort announced that the Magic Key Annual Pass will begin renewals this week! This has been long awaited news for guests who have been wondering if and when they would be able to renew their current Disneyland Magic Key. In addition to this announcement, Disneyland states that there will be some changes to the current Magic Key Passes available. Let's take a look at each pass option, renewal information, as well as the changes that can be expected.
What Is Magic Key?
The Magic Key program began in August of 2021 as the replacement for their Annual Passes after the COVID-19 shutdown of the California theme parks. The Magic Keys came in four tiers and offered guests the ability to enter both Disneyland Park and Disney California Adventure Park and each tier offered their own benefits based on the price.
Disneyland halted the sale of Magic Keys in June 2022 due to the high demand and lack of availability so that guests who had already purchased their Magic Keys would still be able to enjoy the parks.
Magic Key Renewal
Guests who had previously purchased their Magic Key passes will now be able to renew them! Disney states that Existing Magic Key Passholders will be able to renew by visiting Disneyland.com/Magic-Key on Thursday, August 18th. Disneyland also states that renewals will begin "no earlier than 9 a.m.". So be sure to set the alarm so that you do not miss the opportunity!
Disneyland will not be allowing new purchases of Magic Keys, only renewals at this time. Also, the highest tier, the Dream Key, will not be available for renewal as it has been replaced. Which brings us to the changes to the Magic Key program.
Changes To Magic Key
The Magic Key pass options will remain mostly unchanged. However, there are two updates that guests will need to be aware of. The prices have increased, and the Dream Key has been changed to the Inspire Key. Let's take a look at what those changes actually look like.
Prices and Benefits
Guests will be able to choose from four pass options for their renewal on August 18th.
Imagine (Southern California Residents Only) – $449
Enchant – $699
Believe – $1,099
Inspire (NEW) – $1,599
The above pass options will offer the following benefits:
Free or Discounted Parking
Genie+ Discount
PhotoPass Digital Downloads (Inspire & Believe Only)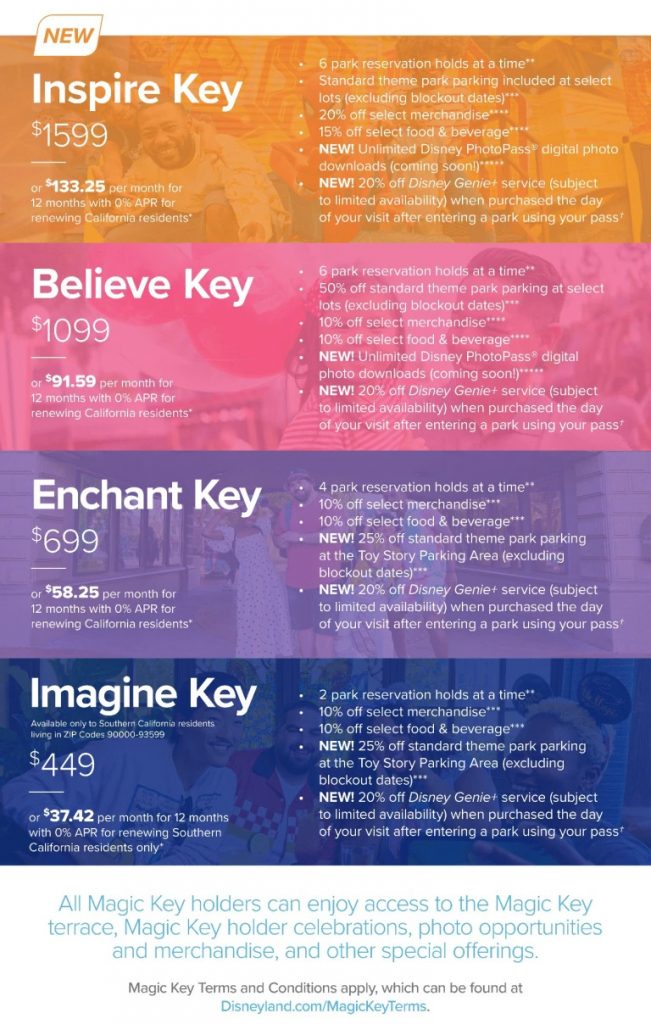 Difference Between Dream Key and Inspire Key
As stated earlier the Dream Key will no longer be available to guests for renewals. It has been changed to the new Inspire Key. Overall the benefits of the Inspire Key is identical to the Dream Key. The big difference is that the Inspire Key has blockout dates for the Christmas holiday season (December 21st through January 1st) where the Dream key had none.
Conclusion
For those who were able to purchase their Magic Keys last year, this newest update from Disneyland is great news. Thursday the 18th will be the day that Passholders will once again have the option for renewing their passes. For those that are still hoping to purchase their Magic Key for the first time, do not lose hope! That news may be on the horizon soon.
What are your thoughts on Disneyland's Magic Key updates? Are you a current Magic Key holder? Let us know your thoughts on these changes in the comments below!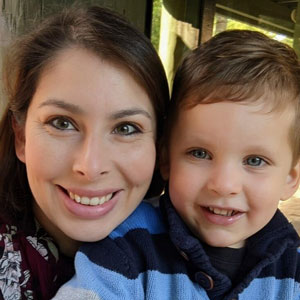 Written by
Rachel Van Norman
Contributing Writer
Rachel fell deeply in love with all things Disney as a little girl. Now as a wife and a mother herself, she shares this Disney obsession with her son and everyone around her. From her love of princesses to eating all the Disney food, Rachel spends her time radiating Disney magic and keeping everyone up to date on Disney news.