Are you always looking for a unique experience to add to your Walt Disney World trip? Look no further than a private firework cruise where you can enjoy Magic Kingdom's fireworks.
One of my favorite experiences to recommend to people visiting Walt Disney World are the specialty cruises that the resorts offer. Starting at $399, you can get a 25-foot boat that fits up to 10 people to enjoy a memorable experience. You can choose various locations to begin your adventures, such as The Grand Floridian, Polynesian Village Resort, and The Contemporary Resort. To book this experience, you need to reach out to (407) 939-7529 to have a Disney vacation planner assist.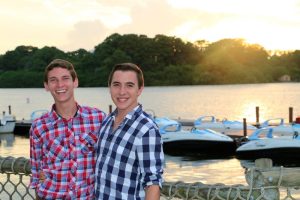 Things You Should Know
You should know a few things before booking this experience, starting with the cancelation policy! If you ever need to cancel your specialty cruise experience, you'd need to do so two days before to receive a full refund. Additionally, for this experience, you must arrive an hour and 15 minutes before the fireworks start time. One of our favorite things about this experience that's important to mention is that snacks and beverages are provided. Plus you are allowed to bring a cooler or any alcoholic drinks (Disney Cast Members will check IDs before consuming or serving of alcohol).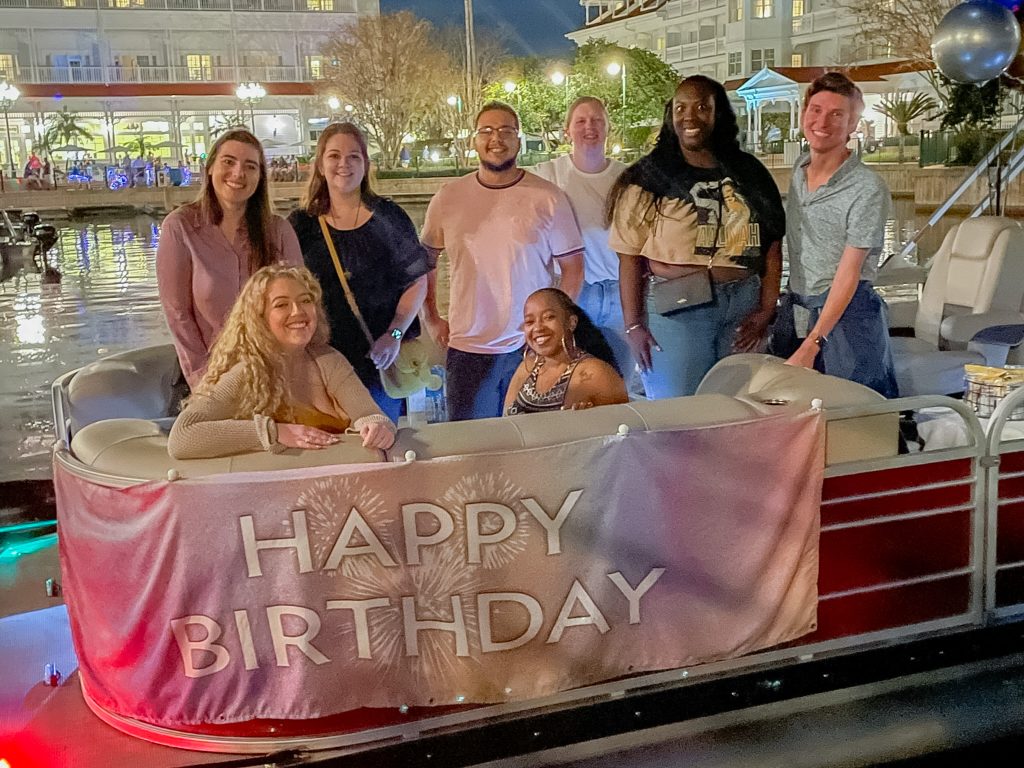 My Review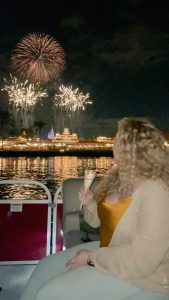 Recently I got to do a specialty firework cruise after doing one prior almost ten years ago, and let me say it did not disappoint! When booking this boat, they asked if we were celebrating anything, and we happened to be celebrating a birthday. Before arriving, Cast Members had decorated the boat with a banner and balloons for no additional cost. Once reaching the dock, we could see that other ships had been decorated for celebrations such as weddings, engagements, pregnancies, and more!
As soon as we arrived to check in at The Grand Floridian's marina, a Cast Member took our cooler and loaded it onto our boat. Once our whole party arrived for the experience, we loaded onto the ship and met our captain. Our captain went over some safety rules and showed us where the life vests were. After that, he showed us the designated spot for the snacks and coolers provided for the experience. The drinks offered on the boat were Coke products and Dasani water. For snacks, a variety of Lay's Chips and pastries from The Confectionary were in a basket.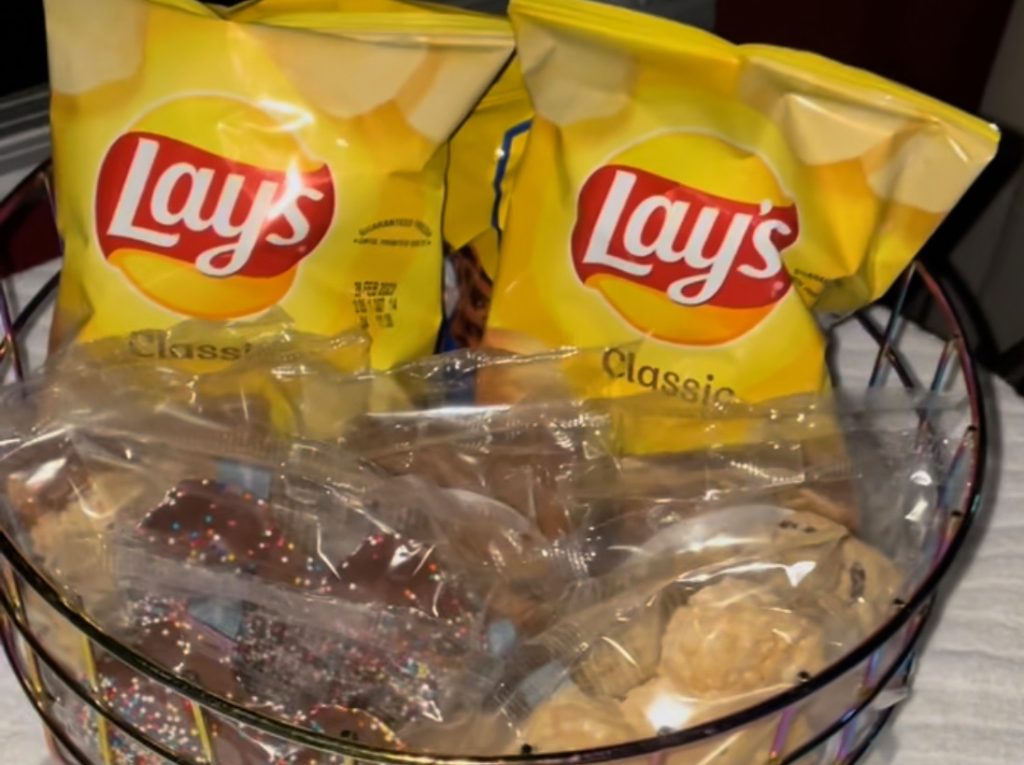 Since we had two bottles of champagne, our captain had plastic champagne flutes available during our ride. One of our first stops was The Contemporary Resort, where we learned many fun facts. The most extraordinary stop was right after, where we saw the remnants of Discovery Island and River Country, former/abandoned Disney Parks that you can only see by boat nowadays. From here, we went to Fort Wilderness Lodge and The Polynesian Village.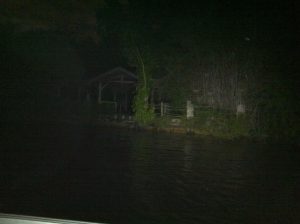 For the main event, we stopped the boat in The Seven Seas Lagoon right in front of The Magic Kingdom Train Station. The spot provided the perfect view of the fireworks behind Cinderella Castle. The boat has the music from the firework show synced up and provides a fantastic private experience. After the fireworks ended, we turned the ship to watch The Electrical Water Pageant up close! This concluded the entertainment of our boat ride, and we headed back to the dock at The Grand Floridian.
I recommend this specialty firework cruise experience to anyone looking to celebrate or what's a unique Walt Disney World experience. This experience per person is cheaper than doing the Tomorrowland Firework Dessert Party at Magic Kingdom and requires no park ticket. The boat cost $424 after tax with ten people, which was $42.40 a person. I truly think this is one of the best experiences the Walt Disney World Resort offers for the price and quality!
Would you book a private Disney fireworks cruise? Let us know in the comments!
Written by
Bobby Asen
Contributing Writer
Bobby has a strong passion for Walt Disney's stories and the Disney Parks. From taking vacations to the parks, to being an Annual Passholder, to working as a cast member for seven years at Magic Kingdom, his passion for Disney continues to grow. After visiting every Disney Park in the world, Bobby knew he wanted to share his experiences and his love for Disney in his writing.