It is no secret that Disney parks have been requiring park reservations since reopening in 2020, and that system is not going anywhere anytime soon. However, many Walt Disney World Annual Passholders and Disneyland Magic Key holders know that a pass does not guarantee park reservations. In order to discourage guests from hoarding these coveted reservations, Disney will now enforce a "no show" policy for park reservations.
In the past guests who have a park reservation but do not show up have never faced a penalty, but that is about to change. Disney has made it clear that the Disneyland park reservation system will now impact guests who frequently no show on their reservations. Disney released the following statement detailing the new policy:
The ability of Magic Key holders to make and hold park reservations will be impacted by the "no show" policy. Magic Key holders who are a "no show" for 3 reservations in a 90-day window will be unable to make new park reservations for 30 days. Existing park reservations at that time will not be cancelled. The 30-day period begins the day after the third "no-show," and will continue even if the pass is upgraded to another pass during that time.
A Magic Key holder who enters the designated park any time before closing on the day of the reservation is not considered a "no-show." If the reservation is for both parks, only one park needs to be entered to avoid being a "no-show." Magic Key holders who timely cancel a reservation are also not considered a "no-show." Cancellation of a reservation must be done by 11:59 PM PT on the day before the reserved date. Rules and policies are subject to change without notice.
The "no show" policy was likely put in place due to the current high demand in Disneyland Resort causing many days to be unavailable to Magic Key Holders.
Although Walt Disney World is also experiencing higher demand it does not seem that they will be enforcing the same "no show" policy at this time. The Walt Disney World website currently does not have any "no show" policy detailed out on their website, but that may change at any time.
What do you think about the "no show" policy for those who do not keep their park reservations? Let us know in the comments below!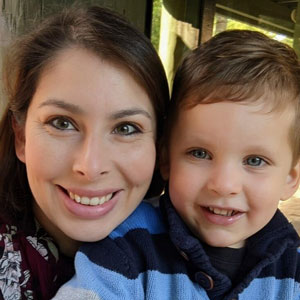 Written by
Rachel Van Norman
Contributing Writer
Rachel fell deeply in love with all things Disney as a little girl. Now as a wife and a mother herself, she shares this Disney obsession with her son and everyone around her. From her love of princesses to eating all the Disney food, Rachel spends her time radiating Disney magic and keeping everyone up to date on Disney news.