It is a time of celebration at Walt Disney World! The World's Most Magical Celebration is the 18 month long commemoration of the resort's 50th anniversary that began on October 1st, 2021. To honor this, Disney World has been offering special food, entertainment, and park decor. In addition to "EARidescent" themed merchandise, a new collection of retro inspired Disney items is available in the parks. The Vault Collection includes apparel, housewares, plush, Mickey Ears, and other vintage themed gifts that are sure to make any Disney fanatic feel sentimental. Here are 5 nostalgic items from Disney World's 50th Anniversary Vault Collection!
1. 1970's Map Bucket Hat – $44.99
This 1970's inspired bucket hat features a vintage map of Magic Kingdom. On top of this map of opening day attractions is the image of Mickey and the Walt Disney World logo. Because this mostly yellow hat is part of the spirit jersey collection, a shirt with the same print can sometimes be found in the parks.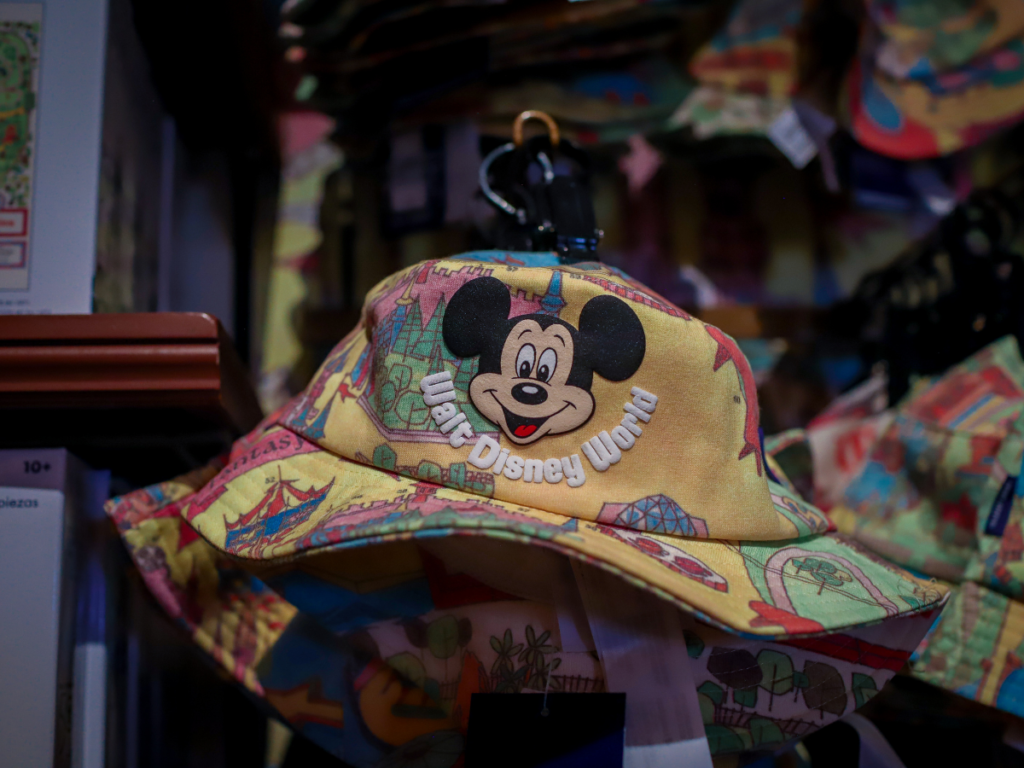 2. Mickey Playing Cards – $12.99
With these Vault Collection playing cards, you can remember the magic of the 50th celebration every time you play Go Fish with your family! A classic image of Mickey is printed on the back side of each card. Face cards feature other characters like Goofy, Minnie, Donald, and Mickey. These gold edge cards come in a plastic carrying case which makes them easy to travel with.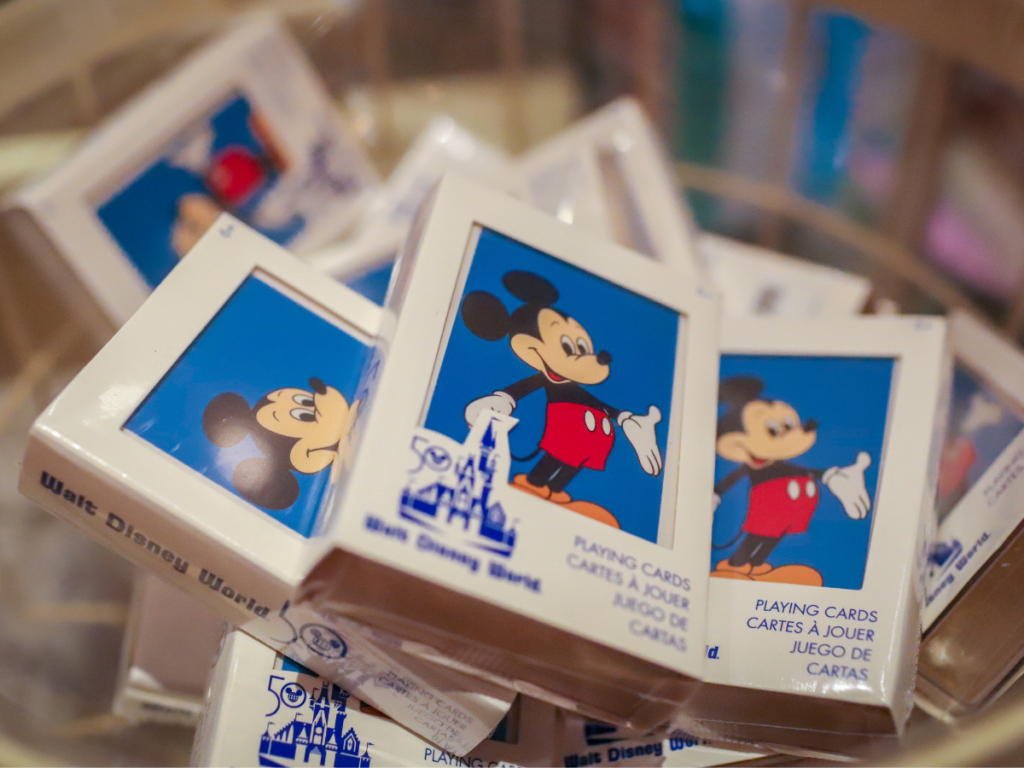 3. Marching Band Mickey Thermos – $19.99
Get your child excited about bring soup for lunch with this retro Disney thermos! With Mickey in his marching band uniform and 1970's Magic Kingdom icons, this item is a true throwback lunch accessory. There is also a lunchbox with the same design available in this collection.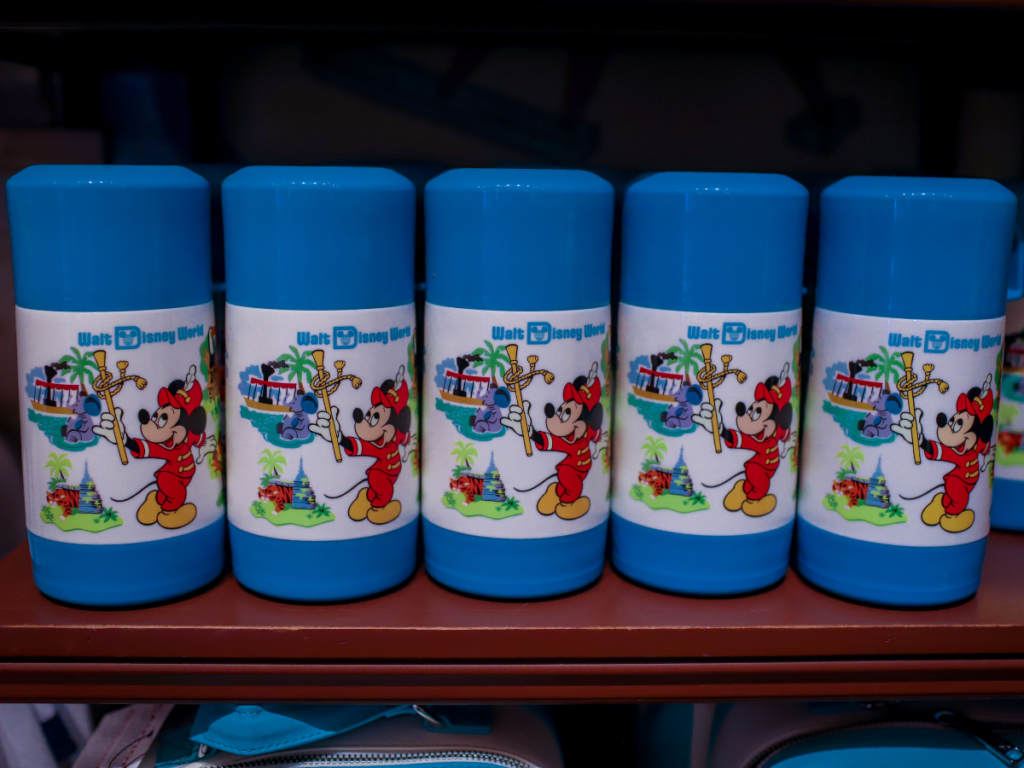 4. Mickey Plush Visor – $24.99
Sport this Mickey plush visor as a fun way to keep the Florida sun out of your eyes! This Vault Collection visor has an orange, curved bill and yellow sweatband. On the front of the sweatband sits a smiling plush Mickey.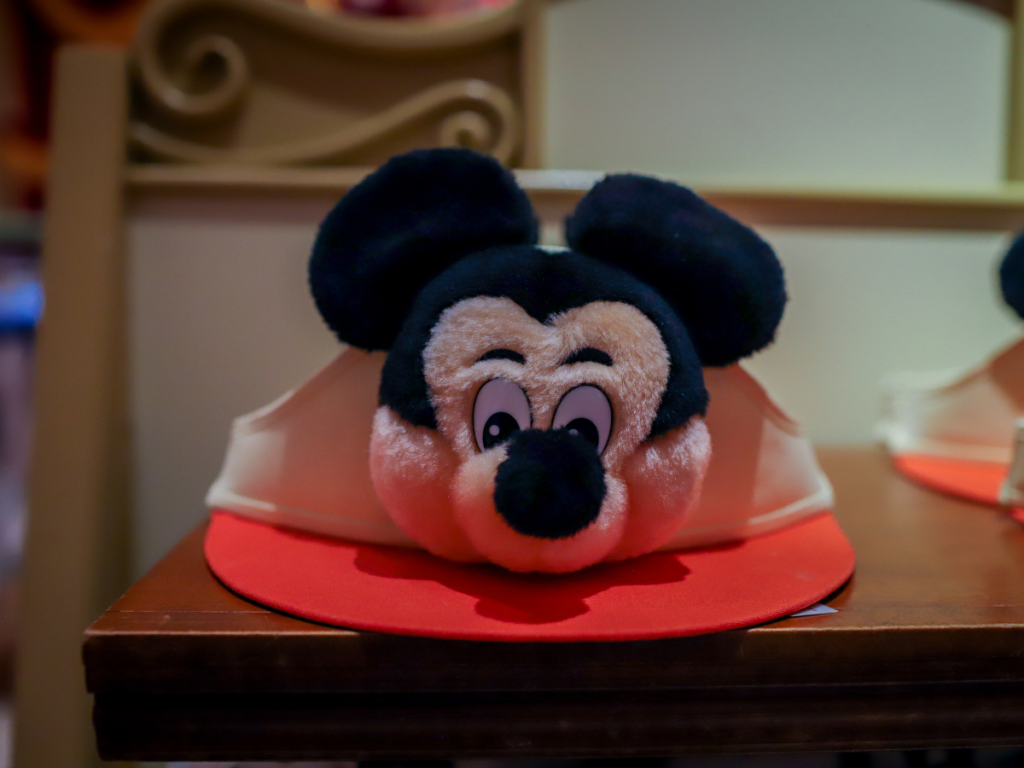 5. "A Visit To Walt Disney World" Board Game – $39.99
"A Visit To Walt Disney World" is a board game that was originally released in 1972, just a few months after Magic Kingdom opened. Because the Vault Collection includes reproduction of this classic game, now you and your family can compete to be the first to visit all the places at Magic Kingdom!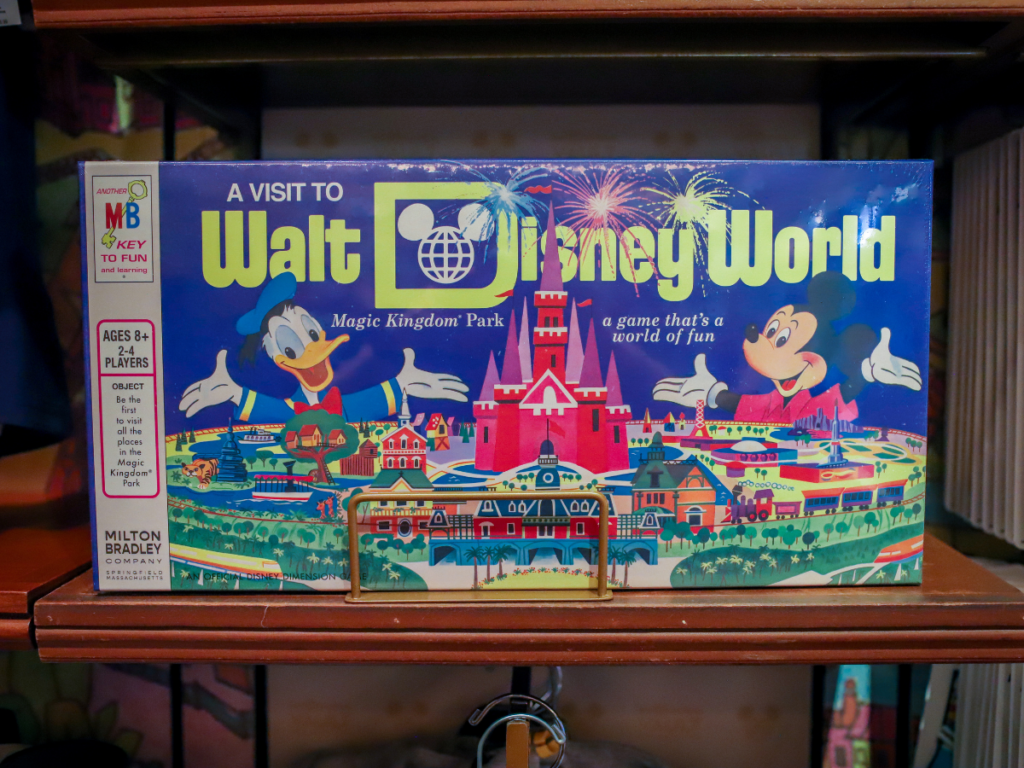 You can find these retro items and many more throughout Walt Disney World's parks and Disney Springs! Which merchandise item makes you feel the most nostalgic? Let us know in the comments!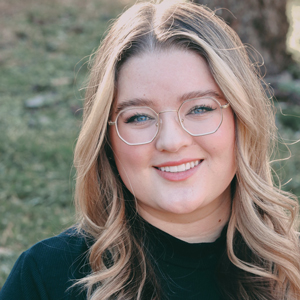 Written by
Emily Murray
Contributing Writer
For as long as Emily can remember, Disney has played a huge role in her life. Her infatuation with Disney resulted in many hours spent rewatching Toy Story and creating multiple powerpoints to convince her parents to book yet another vacation to the "Most Magical Place on Earth". In 2015, Emily followed one of her dreams and moved to Orlando, Florida where she spent just over five years working for the mouse in three separate roles. Emily is passionate about writing and using words creatively and concisely. She loves to make others laugh and hopes to sprinkle a little bit of magic into everything she does.