Disney Vacation Club has announced the full itinerary for its members-only cruise scheduled for January 2025. The voyage, which will take place aboard the Disney Treasure, will traverse the Eastern Caribbean. Setting sail from Port Canaveral, the cruise will make stops at exotic locations such as Tortola, St Thomas, and Disney's very own private island, Castaway Cay. In addition, passengers will also enjoy three fun-filled days at sea before returning to Port Canaveral.
Trip Highlights
Saturday, January 4, 2025 – Depart from Port Canaveral, FL
Sunday, January 5, 2025 – At Sea
Monday, January 6, 2025 – At Sea
Tuesday, January 7, 2025 – Arrive at Tortola, British Virgin Islands
Wednesday, January 8, 2025 – Arrive at Saint Thomas, US Virgin Islands
Thursday, January 9, 2025 – At Sea
Friday, January 10, 2025 – Arrive at Disney Castaway Cay
Saturday, January 11, 2025 – Return to Port Canaveral, FL
The DVC Member Cruise Experience
This exclusive cruise is only available to DVC members. However, it's important to note that this is not a traditional "Member Cruise." Unlike the regular member cruises, guests should not anticipate receiving unique stateroom gifts or enjoying special guest appearances, or other perks typically associated with the Member Cruise experience.
How To Book This DVC Exclusive Cruise
Members can begin booking their spots on this exciting cruise starting Saturday, October 14, 2023. One condition for booking is that at least one member of the party must have their trip paid for in DVC points. Full payment for guests paying in cash is required at the time of booking. The cost of the cruise, whether in cash or points, has not been release as of yet, but we'll be sure to keep you up-to-date on the DVC Shop blog once the official numbers are announced.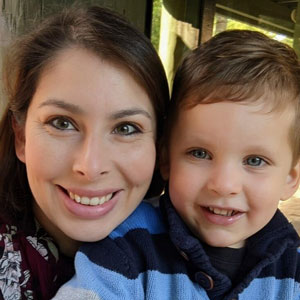 Written by
Rachel Van Norman
Contributing Writer
Rachel fell deeply in love with all things Disney as a little girl. Now as a wife and a mother herself, she shares this Disney obsession with her son and everyone around her. From her love of princesses to eating all the Disney food, Rachel spends her time radiating Disney magic and keeping everyone up to date on Disney news.