Disney Vacation Club (DVC) owners now have the opportunity to purchase One-Time-Use-Points at a reduced cost. The price has been lowered from $22 to $20 per point, providing a more budget-friendly option for DVC members to make the most of their vacations.
How One-Time-Use-Points Work
One-Time-Use-Points are special points that can be bought and used to supplement a DVC member's annual allotment of points. They offer a way for members to enhance their vacation plans without needing to buy additional annually-awarded points.
One-Time-Use-Points Limitations
However, these points have certain limitations. For example, they can only be used for booking DVC accommodations seven months in advance, so that means members can not gain Home resort priority when using these points.
The annual purchase limit for these points is 24 per year. This limit ensures all DVC owners have an equal opportunity to avail of this offering. It's crucial to keep in mind that these points cannot be banked, borrowed, or transferred. They must be used within the designated time frame.
If you're wondering how to buy one time use points from DVC and want to find out more about getting extra points to book your perfect Disney Vacation, you can read out article here: How Buying One Time Use DVC Points Works.
Pricing History
The pricing of One-Time-Use-Points has varied since they were first introduced in 2010. Initially, they were priced at $15 each. Over time, the cost has changed,  reflecting the evolving nature of the DVC program and market conditions. The most recent change was back in February of this year, where Disney raised the price from $19 to $22, but now we are seeing Disney reverse course.
What If I Need More Than 24 Points?
DVC only allows each membership the option to purchase 24 one time use points per year. However, there are alternatives if you need more than 24 points.
If you own multiple contracts that do not have the same Use Year and therefore you have more than one DVC membership, you may purchase 24 one time use points for each membership, as long as they have differing Use Years.
DVC Rentals are another great way to purchase or "rent" points to book your perfect vacation. When you rent points from an owner they will book your desired reservation on your behalf. Pricing for rentals varies but can start from approximately $16 per point. For more information on DVC Rentals, check out DVC Shop Rentals.
Taking advantage of Confirmed Reservations can be an additional alternative for those who don't want to use their points, can't use their points, or if point reservations are unavailable for their desired dates. Confirmed DVC Reservations are discounted reservations that have been previously booked by other members that wish to sell the reservation. Generally these rates are about 25% – 50% off regular nightly rates at the DVC Resorts. Purchasing a confirmed reservation means you'll be paying cash for your reservation, will not use any of your own points, and you don't even have to be a DVC member to do so.
Keep in mind that DVC Rentals often offer lower rates than even Disney themselves. Be sure to check DVC Shop Rentals for rental offers, promotions and discounted confirmed rental reservations for savings of up to 60% off regular rates.
Contact DVC Shop today with any questions on purchasing a DVC contract or renting DVC points to start booking your perfect Disney Vacations.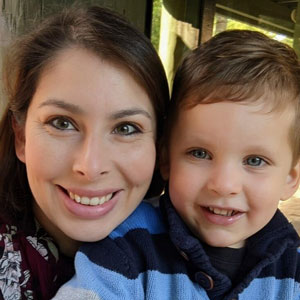 Written by
Rachel Van Norman
Contributing Writer
Rachel fell deeply in love with all things Disney as a little girl. Now as a wife and a mother herself, she shares this Disney obsession with her son and everyone around her. From her love of princesses to eating all the Disney food, Rachel spends her time radiating Disney magic and keeping everyone up to date on Disney news.