Buying one time use (OTU) Disney Vacation Club points is an excellent way to bridge the gap between the number of points you currently have in your account, and the number of points you'll need to book your next Disney vacation. As of today, we've just gotten notice from Disney Vacation Club management that the price for one time use points will be increased from $19 per point to $22 per point.
Official Notification E-mail
Here is the official notice sent to Disney Vacation Club members by e-mail:
Dear Disney Vacation Club Member,
We're reaching out with an important Member update regarding one-time-use (OTU) Vacation Points. Effective, February 16, 2023, the price of (OTU) Vacation Points will increase from $19 per point to $22 per point. This program gives Members the opportunity to purchase up to 24 non-deeded Vacation Points each Use Year they may need to complete a reservation for Disney Vacation Club accommodations in the 7-month booking window or Disney Collection and World Collection reservations.
For more information about how to use OTU Vacation Points to complete a booking, visit DisneyVacationClub.com or call Member Services at (800) 800-9800.
We look forward to welcoming you home very soon.
Disney Vacation Club Management
One Time Use Vs. DVC Rentals
The ability to buy up to 24 one time use points to complete a reservation in the 7-month booking window is a nice benefit that's offered to each and every DVC member, but with the price increase, and the many limitations that are part of using this benefit, is it worth doing for your next Disney trip? Let's explore!
One Time Use Points Details
Costs $22 per one time use point
Reservations made with one time use points are still subject to availability
Each membership can only purchase 24 one time use points per year
Can only be purchased to complete booking a reservation
Can only be purchased to complete reservations in the 7-month booking window and are not eligible to complete reservations during your Home Resort priority booking window (11-months in advance).
One time use points will expire at the end of your Use Year, and one time use points cannot be banked, borrowed or transferred
DVC Rentals
Open to DVC members, as well as non-DVC members
Custom bookings can be made up to 11 months in advance
No limit to how many DVC can be used
With confirmed reservations, you can gain access to reservations for dates and resorts that are currently all booked up
Certain confirmed reservations can be as affordable as below $200 per night (up to 60% off Disney's rates)
Learn More About One Time Use Points
If you'd like to know everything there is to know about using one time use DVC points, you can read our article on the subject here: How Buying One Time Use DVC Points Works. This will bring you up to speed on everything you'll need to know about one time use DVC points.
Let us know your thoughts about this one time use point price increase in the comments below! Does this make using a DVC rental service more enticing due to the limitations present with one time use points? We've love to hear from you!
Stay tuned to the DVC Shop blog for all the latest developments about Disney Vacation club, and the latest news from inside the Disney theme parks!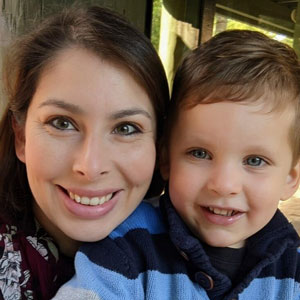 Written by
Rachel Van Norman
Contributing Writer
Rachel fell deeply in love with all things Disney as a little girl. Now as a wife and a mother herself, she shares this Disney obsession with her son and everyone around her. From her love of princesses to eating all the Disney food, Rachel spends her time radiating Disney magic and keeping everyone up to date on Disney news.