In addition to announcing TRON's Annual Passholder previews today, Disney has just announced details for the upcoming Disney Vacation Club preview for its new Tron Lightcycle Run attraction at Walt Disney World Resort. Registration will open for the Disney Vacation Club member previews on February 16th, 2023, but Disney Vacation Club members who want to join the exclusive preview of the Tron Lightcycle Run will need to take action quickly!
Lodging Reservations Required
On top of needing to register for the preview on February 16th, DVC members will also be required to have a reservation for a Disney-owned hotel, or DVC resort, on the night of the preview event. Disney Vacation Club members will have up until 11:59 PM tonight, February 13th, to get their reservation set with the correct party size and name on the reservation.
To add to this perplexing requirement, the exact preview dates have not been officially announced, so DVC members will likely not be able to book one night and still preview the new TRON attraction. The current assumption is that possibly one day per week will be set aside for DVC member previews, so guests staying for a full week will at least have one opportunity to preview the ride, but this is purely the conjecture that is being shared online currently.
Registration Link Incoming!
DVC members should expect a registration link to be shared on February 16th, 2023, so be sure to check your emails early and often that day!
If you happen to miss this opportunity, TRON Lightcycle / Run will be opened up to the public starting on April 4, 2023. Also, D23 Gold Members and Annual Passholders will also get an opportunity to preview the ride, so that could be a few additional opportunities to experience this new attraction before it's open to the public.
What To Expect From TRON Lightcycle / Run
Guests who take part in this exclusive preview will be able to experience a one-of-a-kind aerial ride through the digital world of TRON with their friends and family members that are listed on their lodging reservation. This new attraction in Magic Kingdom, complete with cutting edge technology, takes guests on a thrilling journey through an innovative reality filled with fast turns, sudden drops and breathtaking loops. For those looking for even more excitement, the preview also features special effects lights and music that will add to the immersive experience. You can check out our first look at Magic Kingdom's TRON attraction that was just posted, if you'd like to get a sneak peek of what to expect.
Let Us Know Your Thoughts!
Now that we know when registration begins, is anyone else getting as excited as I am to experience this ride for the first time? Who else can't wait to ride this attraction at night and see that upload canopy lit up in all its glory? Let us know in the comments below if you'll be registering for the previews!
Stay tuned to the DVC Shop blog for all the latest developments from inside the Disney theme parks!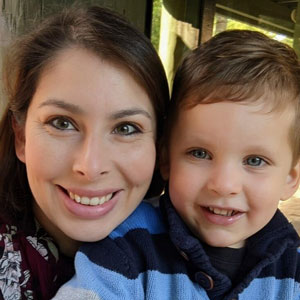 Written by
Rachel Van Norman
Contributing Writer
Rachel fell deeply in love with all things Disney as a little girl. Now as a wife and a mother herself, she shares this Disney obsession with her son and everyone around her. From her love of princesses to eating all the Disney food, Rachel spends her time radiating Disney magic and keeping everyone up to date on Disney news.