Effective today, July 12th, 2022, Disney Vacation Club (DVC) members once again have the ability to borrow 100% of their vacation points from the next Use Year to this current Use Year.
Reversing The 50% Borrowing Policy
This update to Disney Vacation Club's Borrowing policy reverses the change made back in April of 2020 that restricted DVC members to borrowing only up to 50% of the vacation points from the next Use Year to this current Use Year.
The 50% borrowing policy was put in place to offset the build-up of vacation points that was caused by many DVC members canceling their 2020 and 2021 reservations due to the COVID-19 pandemic. The policy aimed at preventing booking availability shortages that could stem from many DVC members having the ability to book reservations with banked points from their previous use year (banked points from previously canceled travel plans), plus their current year's vacation points, plus the full allotment of next year's vacation points.
A Return To Normalcy
The 100% borrowing policy is a welcome return to normalcy for DVC members. This update to Disney Vacation Club's borrowing policy once again restores the incredible flexibility that has been afforded to members in choosing how to utilize their DVC points. It's important to note, DVC's cancellation policy is still in effect, and cancellations of reservations within 30 days or less of check-in still results in your DVC points being placed in a holding account, which also applies to borrowed points.
Full DVC E-mail Notification
Dear Disney Vacation Club Member,
At Disney Vacation Club®, we know that flexibility is top of mind when it comes to planning your vacations with us. From accommodation types and length of stay to planning for multiple trips per year, we know you appreciate a variety of options.
With that in mind, our team is pleased to share that you are once again able to borrow your full allotment of Vacation Points from your next Use Year to this Use Year.
Eligible Members are also able to use their points for Disney Collection exchange experiences such as, Disney Cruise Line, National Geographic Expeditions, Adventures by Disney® or Star Wars: Galactic Starcruiser.
You can find more information on banking and borrowing Vacation Points at DisneyVacationClub.com.
We can't wait to welcome you home again during your next vacation!
Bill Diercksen, DVC Senior Vice President and General Manager
Let Us Know Your Thoughts
What do you think of this news? Are you a DVC member who is happy to see the 100% borrowing policy restored? Will you be taking advantage of the 100% borrowing policy? Let us know in the comments!
As always stay tuned to the DVC Shop blog for all the latest developments inside Disney theme parks and Disney Vacation Club resorts.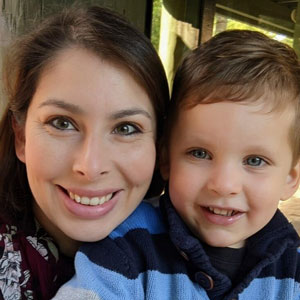 Written by
Rachel Van Norman
Contributing Writer
Rachel fell deeply in love with all things Disney as a little girl. Now as a wife and a mother herself, she shares this Disney obsession with her son and everyone around her. From her love of princesses to eating all the Disney food, Rachel spends her time radiating Disney magic and keeping everyone up to date on Disney news.